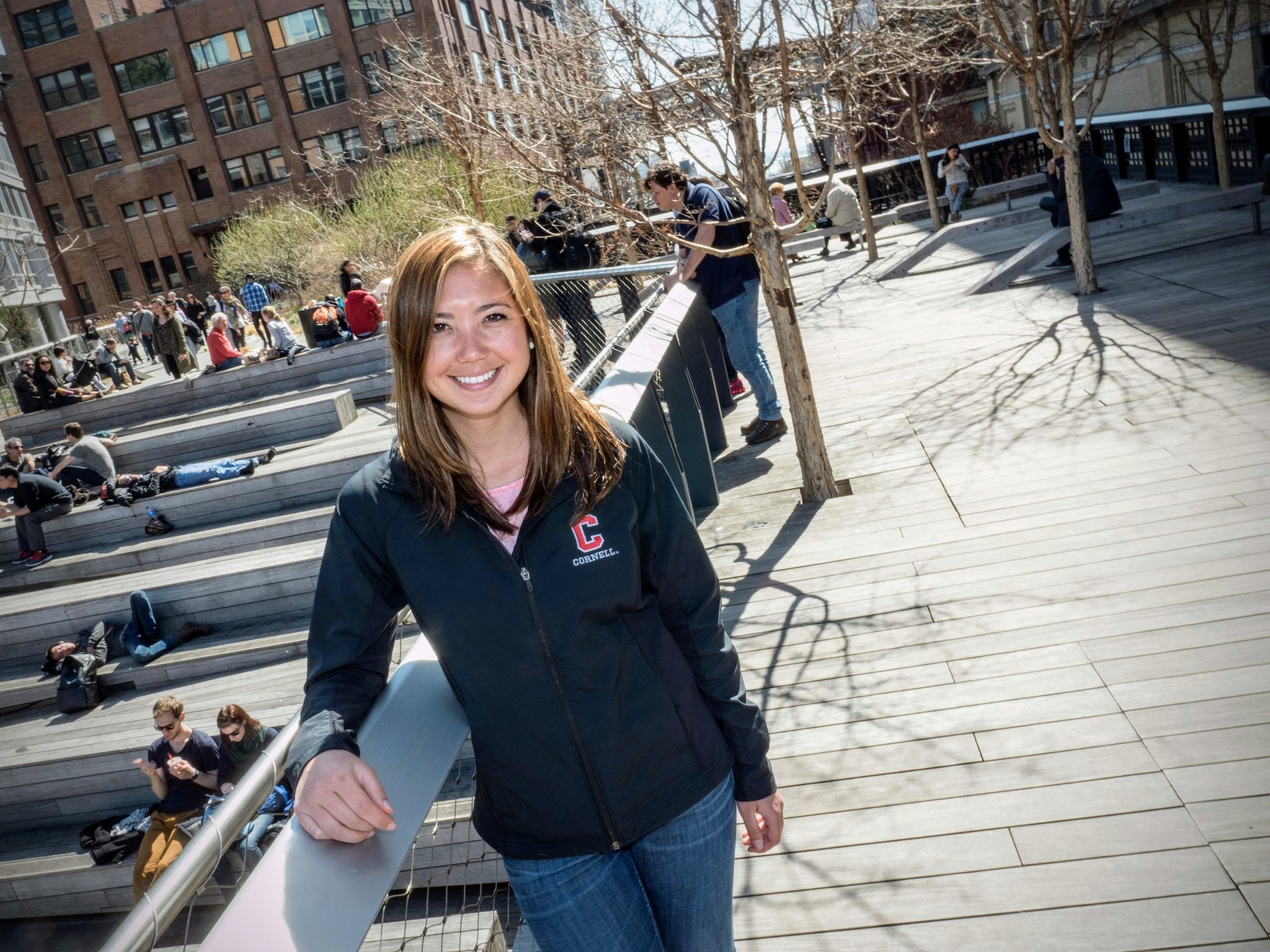 Miwa Takaki, Johnson Cornell Tech MBA '15, is currently the Product Lead for Creator Monetization at Pinterest — which she describes as "a 450-million-strong network for sharing ideas and inspiration." She's primarily responsible for helping creators connect with an engaged audience inspired by their ideas and make money on the platform.
Takaki recently helped to launch new features for creators to make their content shoppable, earn commissions through affiliate links, and partner with brands on sponsored content.   
How Did Miwa Arrive at Her Current Role?
At Cornell Tech, Miwa was eager to learn more about AI and machine learning, so she used Product Studio as an opportunity to work on a project that would help her get familiar with machine learning techniques through implementing them in real-life applications.  
After business school at Cornell Tech, Takaki joined eBay NYC's Recommendations team as a senior product manager — the same team she collaborated with during Product Studio and where she got first-hand experience working with ML products. During her time at eBay, she worked on developing a large-scale personalization platform, expanded core discovery and product recommendations, and led R&D for new deep learning applications.  She also led the NYC office's employee programs for campus outreach, recruiting, and philanthropy. 
While Takaki says that New York will always hold a special place in her heart, she eventually decided to move back west to be closer to family after a five-year stint in the city. When a former colleague from eBay approached her with an opportunity to work on scaling Pinterest's content understanding platform — which powers much of the company's critical systems like content safety, personalization, and ads safety — she couldn't say no. As a long-time Pinterest user, she was thrilled to work on a product she knew and loved.
While driving the backend systems that power much of Pinterest's content recommendation engines, Miwa yearned to learn more about company strategy while engaging with the core user, the content creator. When a new role opened up on the creator products team, she jumped at the opportunity.
"I was excited by the prospect of approaching a problem that was much more nascent to the company," Takaki says. "I was pumped for the opportunity to work on a 'zero to one' product space." As a product lead for the team, she was responsible for helping to launch the company's newest immersive video format and tooling for creators.
Cornell Tech played a significant role in Takaki's career path. She believes it gave her the confidence to take on new challenges, like accepting a machine learning role even when she didn't have an extensive technical background. She says it also brought home the idea that technology is a powerful force in changing people's lives. 
A Day in the Life at Pinterest
"I'm in the process now of building and growing a new team, so I've been hiring and putting together the product vision," she says. "I love building things from scratch and everything that goes into the process of discovery and exploration of all the many possibilities and pathways for a product to come to life."
Her favorite aspects of being a product manager are talking with creators and users and working closely with a talented team of researchers, designers, and engineers. "This ultimately means figuring out how to bring together the aspirational and feasible, moving and testing rapidly," says Takaki.
At Pinterest, I enjoy getting to work on a product that inspires people to grow, learn, and create a life they love.  I figure out how to bring together the aspirational and feasible, moving and testing rapidly."
Advice for Other STEM Professionals
At Pinterest, Takaki helped launch a new video-first native format, Idea Pins, and other tools creators need to share ideas, engage with an inspired community, and build and grow their business on the platform. These experiences have taught her that as women and men build their careers in tech, they need to overcome their fear of making mistakes.
She learned to take risks, stretch herself beyond her limits, and speak up when she disagreed. She believes these are all important keys to growth and success. Takaki defines success as the impact of the work on others. "Does the work you're doing make a meaningful change to someone's life? Do you enable the people around you — your teammates, your friends, your family — to be empowered and succeed?" 
What the Future Holds
Over the next five to ten years, Takaki believes that the primary role of technology will be to enable, empower, and enhance unique experiences in real life.
She counsels others in technology careers to start small and test quickly, break down problems into bite-size chunks, and find mentors who will help you grow. 
Takaki also stresses the human side of technology careers. "Prioritize giving back and employ empathy and mentorship for others," she advises. "There's always something you can learn from the people around you."