Quality Content at Twitter: Rohit Jain, Connective Media '16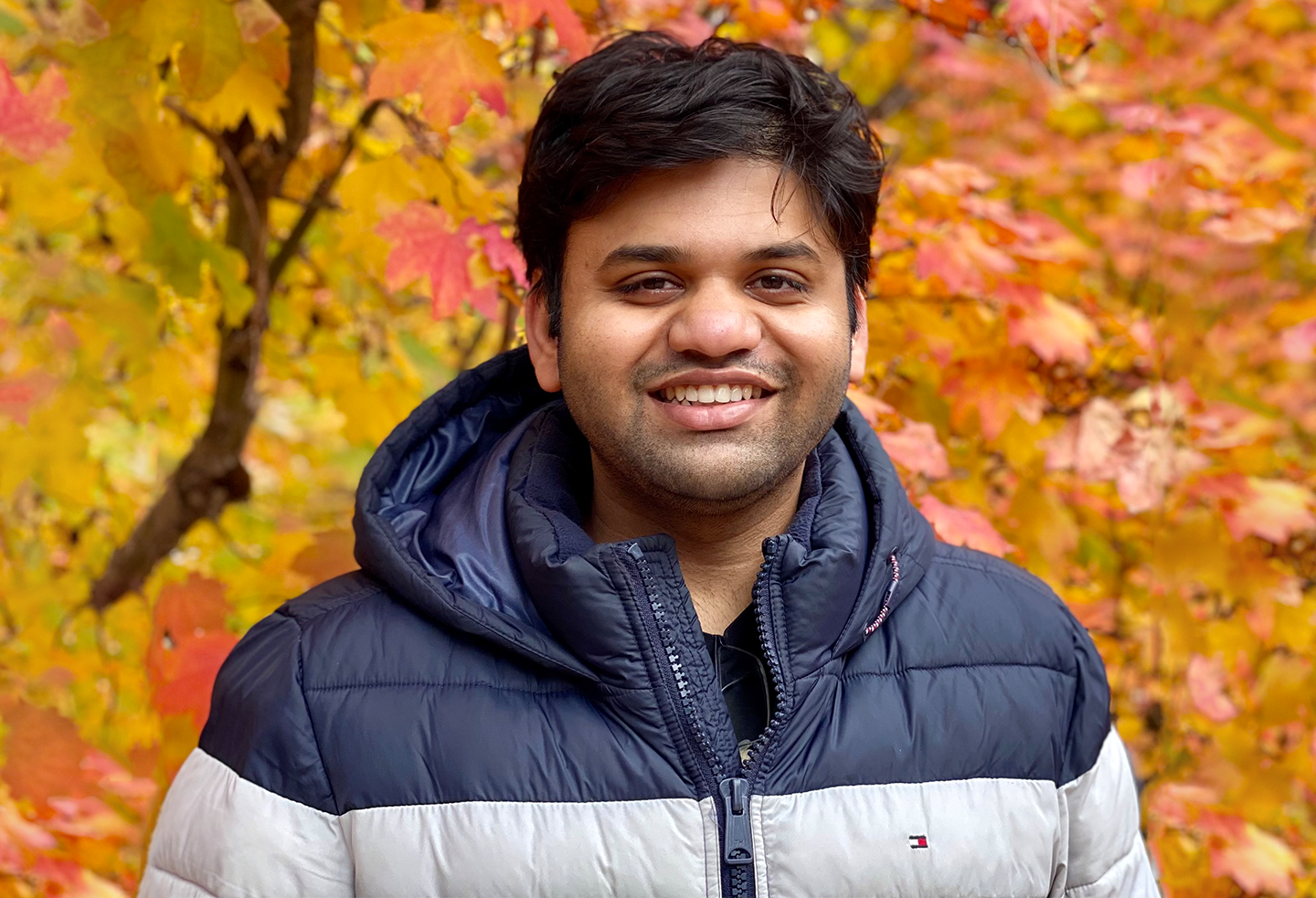 Rohit Jain has always been interested in products that impact people's lives — and when the Twitter revolution started, he was transfixed by how a social media platform could have an impact on such a large scale.
Even while he was just a Computer Engineering undergraduate in India he was working on multiple projects, collecting Twitter data and detecting micro-communities around the Indian Premier League. Some of the analyses included determining the most popular teams and the favorite players. 
Not drawn toward a conventional computer science (CS) degree, when it came time to get his Master's, Jain chose to pursue a Jacobs Technion-Cornell Dual Master of Science Degree with a Concentration in Connective Media. He believes that it is important to understand the human aspect of technology as much as it is to understand the intricacies of its systems, which is what this program offered him.
Connective Media, to me, meant understanding how technology connects humans and impacts them."
Cornell Tech gave him the chance to improve his machine learning (ML) knowledge while deep diving into HCI research, which he said may not have happened with a traditional CS Master's degree.
During his time at Cornell Tech, he invested his energy into research related to social media data in Professor Mor Naaman's Connected Experiences (Cx) Lab. Through his work, he broadened his knowledge of machine learning and learned about the social and psychological aspects of technology. Under the guidance of Serge Belongie, Jain worked with his teammates to create Palpiction, an app aimed at understanding how we can use ML to make images more accessible for the visually impaired. Combining ML and HCI, Jain said that it was a great learning opportunity.
Simultaneously, he developed an entrepreneurial mindset through co-founding Pallette, a wireless remote control for the tongue designed to enable the mobility impaired — and forging lifelong connections along the way. Always wanting to make an impact on the lives of others, he used his time at Cornell Tech to connect with engineers at Twitter and share his work with them. These engineers, in turn, helped Jain land an interview with the company.
Fast-forward to today: Rohit Jain is now a Staff ML Engineer on the Content Quality team at Twitter.
In his current role, he is responsible for leading the team ranking Twitter conversations — that is, identifying the most relevant replies while reducing the traction towards toxic conversations on the platform. The team also works on adding ranking to new content-related initiatives, such as Twitter fleets. He writes up design documents and helps other engineers on the team hash through ideas, giving them a push in the right direction as needed. Eager to foster the growth of his team, he assists in hiring and mentoring new engineers and is constantly collaborating with other teams to brainstorm innovative ways in which their teamwork can help other stakeholders in the company.
Jain believes his biggest achievement at the company so far has been identifying an opportunity for creating a new team, validating it, and getting the buy-in from the top leadership — through all this hard work, his Content Quality team was born. Throughout this process, he also learned about the importance of iterative product development and ways to validate new ideas. He would start off with basic features, and experiment and improvise. With each experiment came a lot of learning and new team members. As the workload grew and results started to surface, it led to the creation of a formal team.
I strongly believe that the qualities that have helped me succeed in my role at Twitter are: identifying ways to validate ideas faster, thinking bigger, and being empathetic to folks I work with."
Jain feels that responsible ML is going to see a surge in implementation in incoming years as the need to increase meaningful engagement across platforms and industries rises. He predicts that developer tooling will be used to try out new ideas faster and to learn from failures, and he even thinks that ML will be provided as an outsourced service as demand rises — especially in areas where people don't have the time or skill to do it themselves. Jain mentioned that research around the impact of recommendation products on mental health would be a major theme, where it could be used to find ways of documenting and addressing the various technology side effects people are exposed to each day.