Student Teams Tackle Pressing Health Concerns During Health Hackathon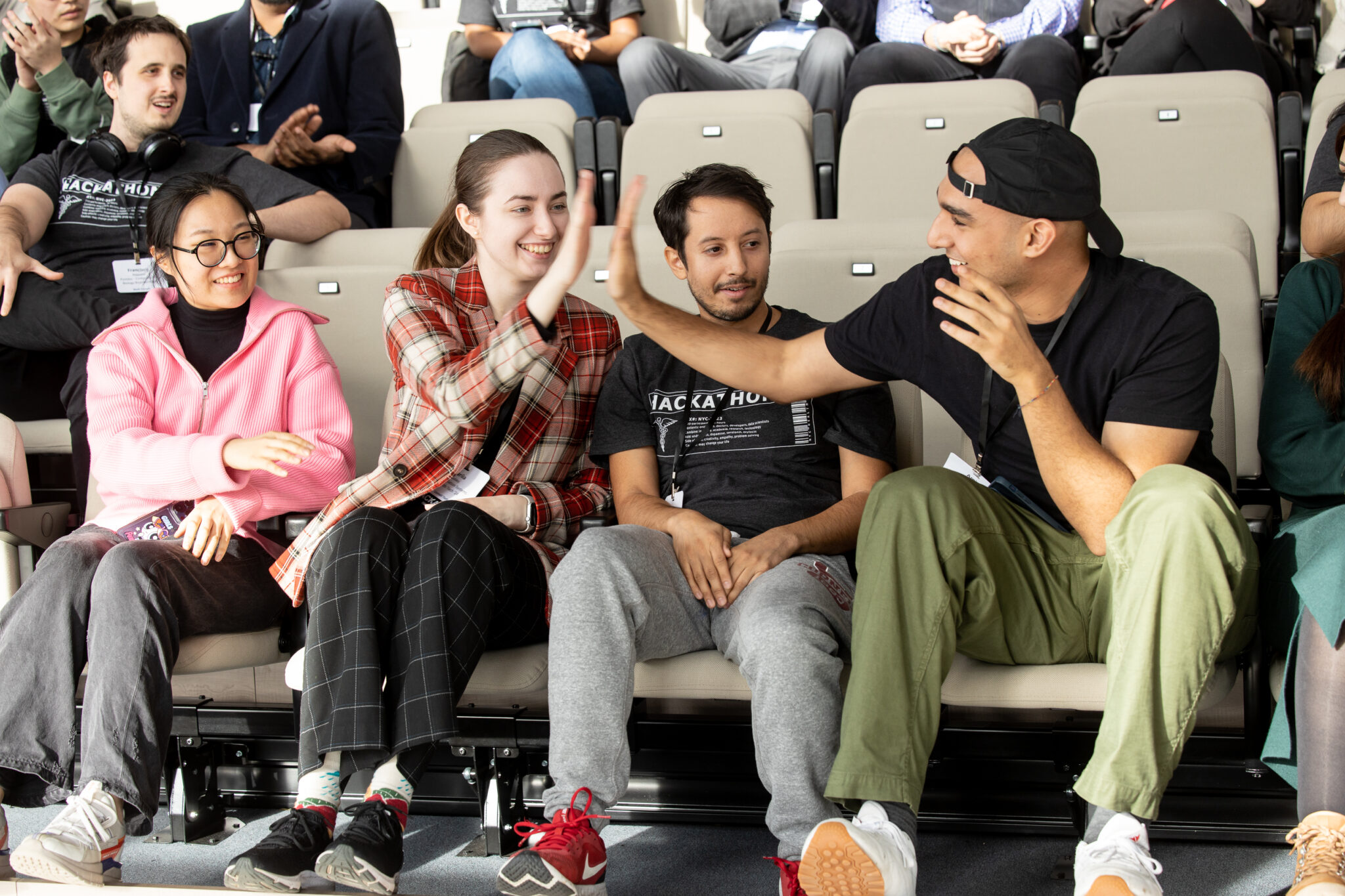 The winning student team, "Mixed Bag," celebrates their success at the annual Health Hackathon. From left: Chang Li of Parsons School of Design, and Mariia Dobko, Tyler Bershad and Amir ElTabakh of Cornell Tech. All photos: David Teng.
Asthma is personal for Tyler Bershad.
"Like 26 million Americans, I have asthma," said Bershad, Johnson Cornell Tech MBA candidate, during the 2023 Health Hackathon in February. "Asthma is the most prevalent chronic respiratory disease in humans and, unfortunately, those who are most vulnerable are children."
Bershad knows first-hand the reality that many pediatric asthma patients don't always know how to communicate their symptoms to their parents or providers. This problem led him and his Hackathon team — named "Mixed Bag" — to create an innovative solution in the form of AiroCare, a smart monitoring device for asthmatic symptoms. It attaches directly to a nebulizer, collecting data on lung performance in real-time before sending it to an app that a physician can easily access. Mixed Bag presented AiroCare to a panel of judges during the Hackathon, winning the $2,000 grand prize.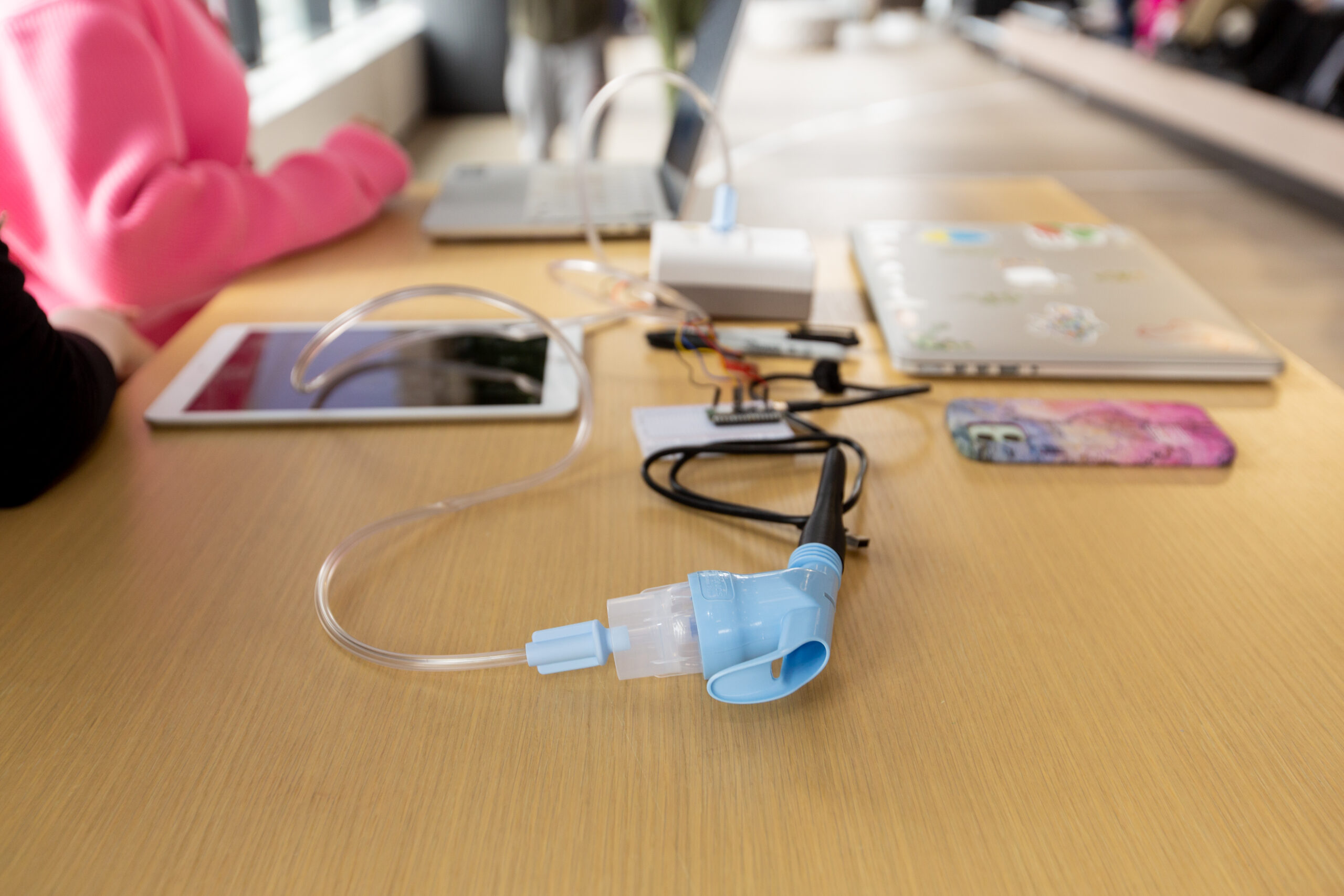 The annual Health Hackathon, held in person Feb. 17-19 and organized by Weill Cornell Medicine's Clinical and Translational Science Center (CTSC), brought together 136 student participants and 37 mentors from the Cornell ecosystem — including Weill Cornell Medicine, Cornell Tech, and the Ithaca campus — as well as the wider New York metropolitan area, such as Hospital for Special Surgery, Memorial Sloan Kettering Cancer Center, and others. Mentors from Johnson & Johnson and biotechnology companies were available to coach the teams throughout the weekend. Even local high school student innovators participated.
"The Clinical and Translational Science Center has been involved in these activities for years with Cornell's Ithaca campus," said Dr. Julianne Imperato-McGinley, the CTSC's Founding Director. "This multidisciplinary team activity is unique in that it sparks creativity,  innovation, and disruption. We want participants to collaborate and to think outside the box."
Over the course of three days, medical, business, engineering, and design students convened in spaces spread throughout two floors of NextJump's interdisciplinary workspace in New York's Chelsea neighborhood to create solutions to some of today's most pressing needs in human health and wellness.
On Feb. 17, they formed teams and hashed out ideas, then met with mentors the following day, receiving intensive feedback and guidance.
By Feb. 19, the event culminated in a day-long project showcase to an audience of peers, mentors, and sponsors. As the participants hurtled through the fast-paced, whirlwind of a weekend, there was time to connect with and learn from people whose points of view might not be like their own. There were times set aside for restorative yoga, fitness, and making new friends.
To hone the technical skills that would be needed for many of the projects, the participants learned rapid ideation, prototyping, and 3D printing by way of a pop-up MakerSpace.
Event coordinator My Linh H. Nguyen-Novotny, Assistant Director of Programmatic Development at the CTSC, said the event is unlike any other.
"At Friday evening's kick-off, my advice to the participants was to meet someone new," she said. "What's special about the Hackathons are the people. Without the people, this is just a room with four walls. Later on, many of the participants confided how much they appreciated that the Health Hackathon is the rare opportunity where individuals from across Cornell's campuses, who have diverse backgrounds, have to interact in an intentional and engaging way."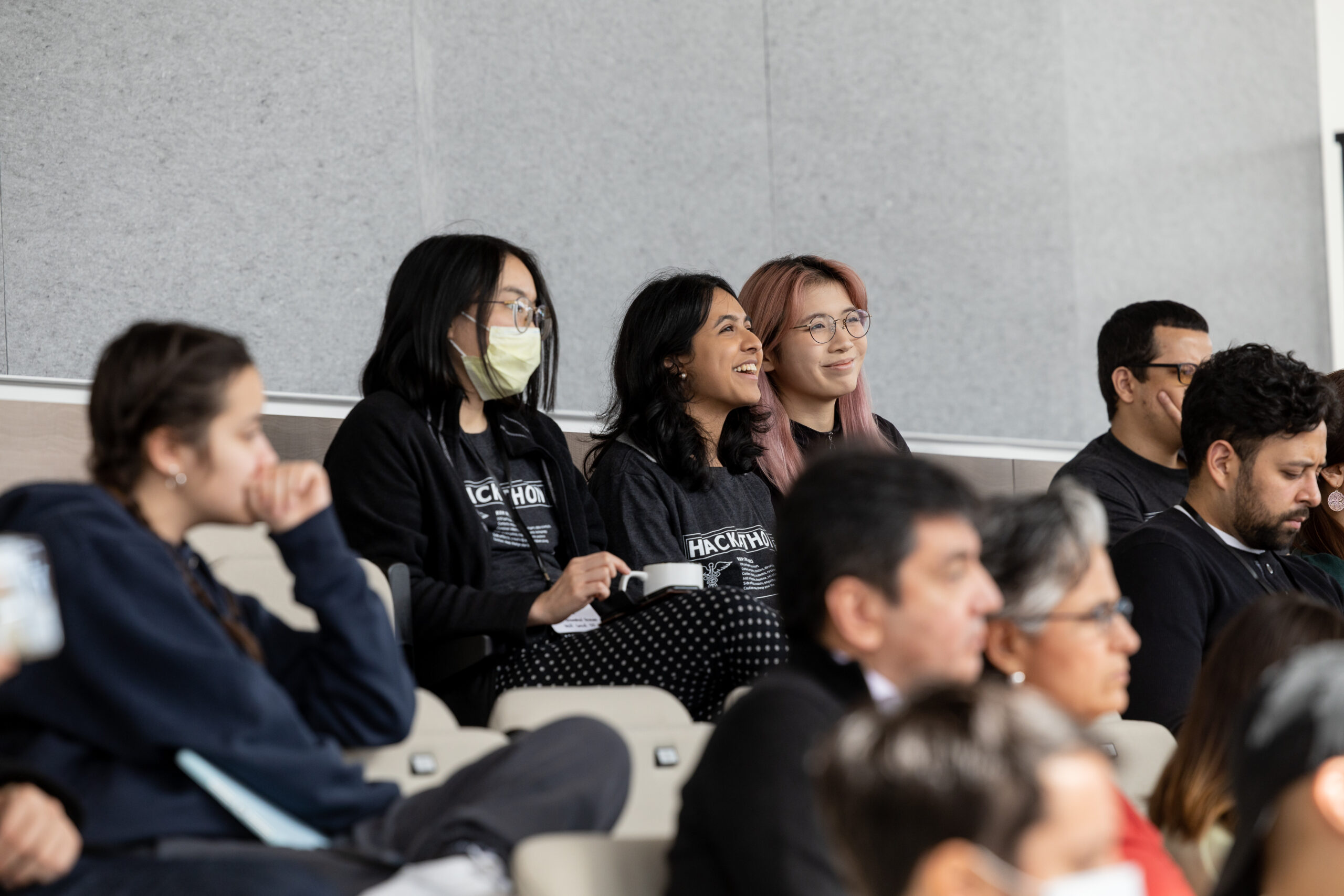 Nguyen-Novotny added that the event was particularly meaningful given that it was the first Health Hackathon post-pandemic that the CTSC has been part of since February 2020.
"It demonstrates remarkable entrepreneurial drive; the creativity of our community coming together to find innovative, cross-disciplinary, inclusive solutions to improve the health outcomes for vulnerable populations," she added.
The teams presented projects that included helping asthmatic children, devising solutions for teenagers with vaping addiction, seniors who feel isolated, women post-mastectomy, and uninsured individuals. Each project addressed what are some of the most enduring health challenges in society that have often been under-addressed.
Nguyen-Novotny said the participants revealed the great potential of "emerging technologies" — think machine learning, artificial intelligence, augmented reality, virtual reality, miRNA, 3D printing, and on-demand digital fabrication — to solve these problems.
Beyond Mixed Bag, the winning teams were:
1st Place for Evidence-Based Solution ($1,500): S-cubed
Most Inclusive Solution ($1,000): AuthenZ
Best Research-Backed Impact ($500): Big Red Cures
Honorable Mention for Addressing a Public Health Need: Connected Dot
Honorable Mention for Tackling Youth Epidemic: Lagged
Honorable Mention for Best Pivots: Yes, And
The big challenge for all of these teams was to distill their solutions to very complex problems in just four minutes. That's how long they had to pitch their projects, followed by a four-minute Q&A session from the judges' panel. On the final day of the competition, all teams presented during a morning session, before the finalists who received the judges' highest scores presented their work for the final demonstrations.
Ami Stuart, Tech Events Manager at Entrepreneurship at Cornell who organizes hackathons across Cornell, said it really spoke to the "caliber and reputation" of the event that students from not just Columbia, Parsons, and NYU participated, but those from as far as Philadelphia, Boston, and Hartford traveled to New York City to be a part of the weekend.
When reflecting on the hackathon, Mariia Dobko, one of the members of Mixed Bag and a Jacobs Technion-Cornell Dual MS Degree — Health Tech Concentration student, said that winning the grand prize "was a truly unforgettable experience." She said the sleepless hours of hard work and dedication were successful due to the fact their team came from such "different backgrounds and diverse skills."
"Although I have participated in hackathons before, I have never tried to combine so many different parts," she said. "It was amazing to see how it came together at the end."
RELATED STORIES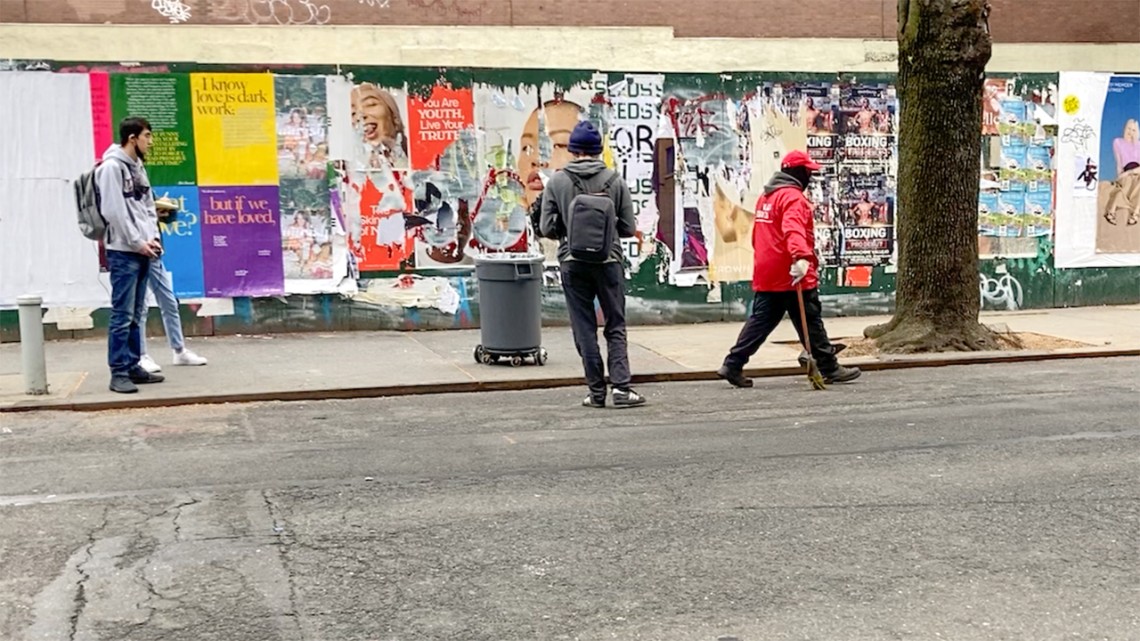 By Patricia Waldron, Cornell Ann S. Bowers College of Computing and Information …