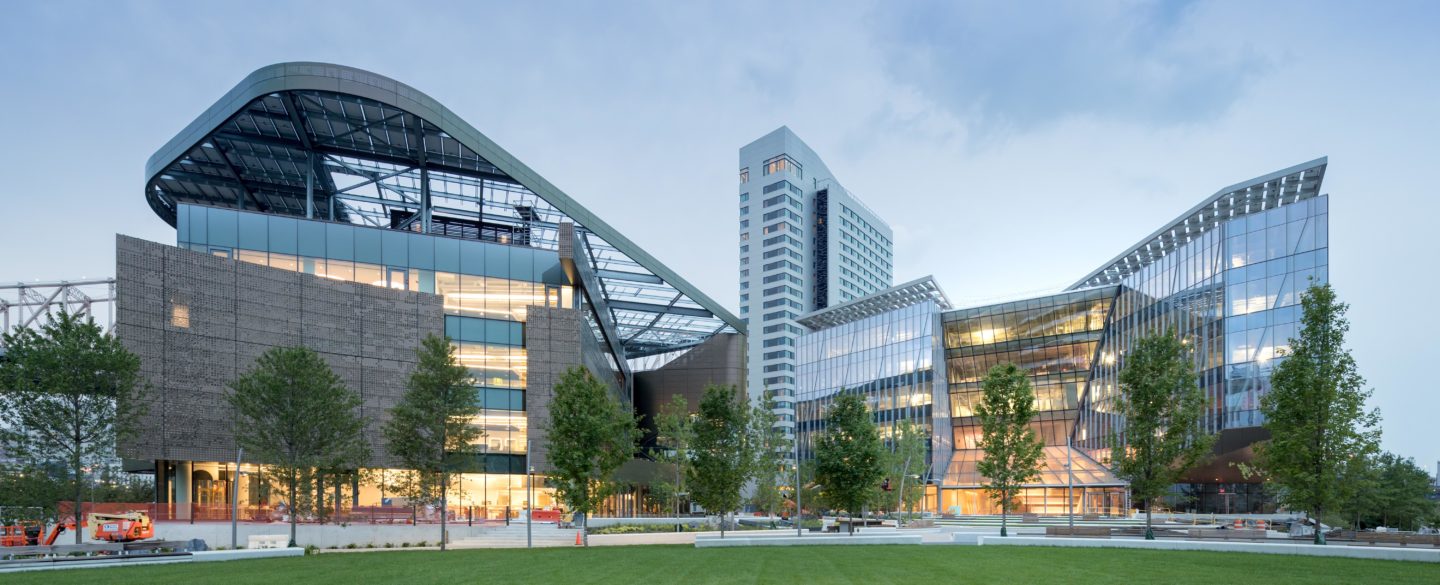 Application Timeline (2019-2020 Academic Year)
The 2019-2020 application for all Master's programs is available online. 
There are four application deadlines for the Master of Laws (LLM) application:
Round 1 – Friday, October 26, 2018 at 11:59 pm EST
Round 2 – Wednesday, December 5, 2018 at 11:59 pm EST
Round 3 – Friday, January 18, 2019 at 11:59 pm EST
Round 4 – Friday, March 8, 2019 at 11:59 pm EST
After the final deadline, applications will be considered on a rolling basis until Tuesday, April 30, 2019.
Submitted applications will be reviewed after each Round deadline. Applications that are submitted after a Round deadline will be moved to the following Round. Submitted applications that are incomplete will be moved to the following Round and will only be considered after they are complete.
Please allow 4-6 weeks after the Round deadline for an admission's decision. All finalists will be invited to an interview with the Admissions Committee.
Application Requirements
Completed Application
All applicants must submit an online application.
Academic Records or Transcripts*
Please provide copies of your academic records from each previously attended university along with proof of graduation from a Bachelor's program. To be eligible for the program, applicants must have completed a law degree prior to matriculation. For academic records that are not in English, applicants must also provide a certified English translation.
TOEFL or IELTS Score Report (international applicants only)*
Applicants whose first language is not English must submit a valid TOEFL (minimum 100) or IELTS (minimum 7.0 overall band) score. To see if you qualify for an English test waiver, please read Cornell Law School's Application Requirements.
Résumé
Your résumé must list your professional history (with dates of employment), academic background (with dates of attendance and graduation), and any skills or activities that are relevant for your admission into this program. Your résumé should be no longer than 2 pages in length.
Personal Statement
In an essay of 500 words or less, please address the following questions:
1. Why are you applying to the Cornell Tech LLM?
2. What technical skills and professional experience do you have that are relevant for this program?
3. How would you uniquely contribute to your class and the Cornell Tech community?
4. What are your short- and long-term career goals after graduation?
Letter of Recommendation
Your letter of recommendation should come from a current or former manager, supervisor, or someone who has worked with you in a professional capacity. We advise that you do not choose clients, co-founders, or colleagues to write your recommendation.
Application Fee
A nonrefundable $95 application fee is required in order to submit your application.
*You may submit unofficial copies of your academic records and test scores for the application; however, if you are admitted and enroll, you will be required to submit official copies of these documents prior to matriculation. For more information, read Cornell Law School's Application Requirements.
If you have any questions about the application or application process, please e-mail admissions@tech.cornell.edu.
Please note: For foreign-trained students, the Cornell Tech LLM will not by itself qualify graduates to sit for the New York State bar examination. Please note that these requirements vary according to your background and the current bar examination requirements, so we cannot counsel applicants prior to their admittance into the program.