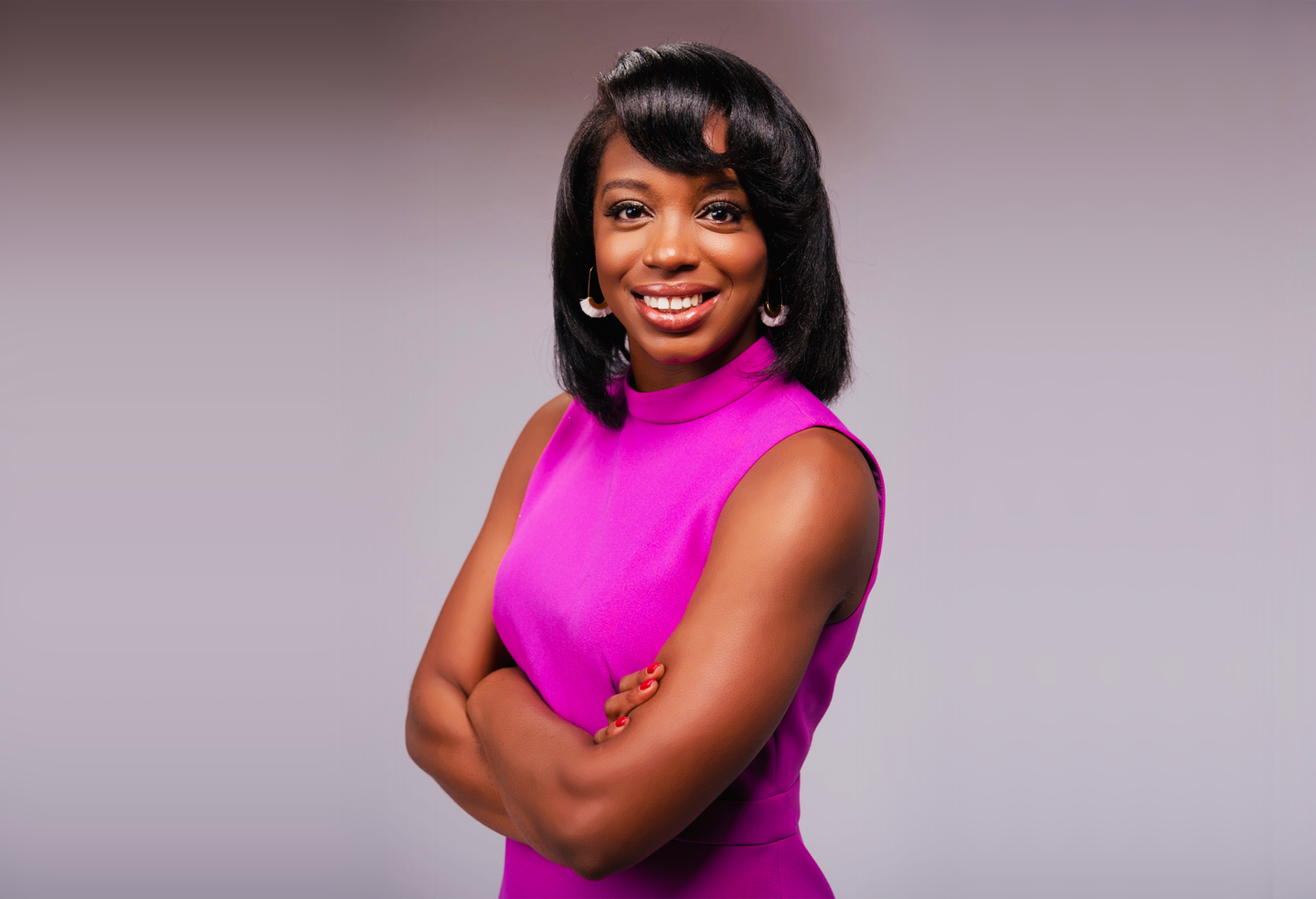 For Adebisi Oje, Global Director of Azure Sales at LiveData company WANdisco, no two days are the same. One day she is demonstrating her firm's new products which are closely embedded with those of Microsoft's cloud business, Azure; the next she is focusing on building up and motivating her international sales team.
The Nigerian-born Cornell Tech alumna is responsible for leading global sales at WANdisco while partnering closely with Microsoft and liaising with international customers. The company develops data replication technology that enables its customers to solve critical data management challenges created by the shift to cloud computing.
"Understanding the intricacies of different cultures and how to sell to all these different places is [one] thing that I have to deal with," explained Oje. The role also requires that she work closely with colleagues in the marketing, sales, and engineering departments. "I'm literally talking across the board."
A former Microsoft technical sales executive, Oje joined WANdisco two months ago. She says her biggest accomplishment while she's been there has been creating clarity on how to work strategically with Microsoft.
However, Oje hasn't always been on the business end of tech. Initially, she worked in software engineering roles for the banking sector. "When I was in college, I really wanted to work in a bank. I felt like it was sexy — they all wore suits. Banking looked very important and powerful, and I wanted to be very important and powerful."
After some time working in finance, Oje realized that her back-office job in software engineering wasn't perceived as being as powerful as the bankers were. "I didn't like it, to be quite honest, and it sparked my curiosity about how companies make money and who the decision-makers are." 
With that, she switched gears to become a business leader within the tech sector. 
Passionate about coding at the time, she wanted to teach other Africans to code.
I was always the only female African, everywhere I went, that was coding. I really wanted to encourage more people to be [coding] around me."
She started work on what has now become Africode, a non-profit mentorship organization that assists mentees in launching their tech careers.
To date, over 500 people have passed through the organization's programs and initiatives. The organization's biggest impact, Oje pointed out, has been helping over 90 percent of its alumni finish their CS degrees. Africode has also helped at least 10 mentees land jobs at Microsoft, with more getting roles at Facebook, Goldman Sachs, Morgan Stanley, and several smaller companies. In addition, at least 10 Africode alumni have gone on to start their own ventures.
In the process of setting up the non-profit, she became curious about other business questions — like how companies generated revenue. 
Oje then decided to get a business degree from Cornell Tech. She explained that she specifically chose the institution because she wanted to be a business leader in the tech sector. "I wasn't looking to go into banking or consulting or all those other industries that I felt people [went into] after business school." While at Cornell Tech, she learned to establish companies as part of a startup project. "Some people actually [ended] up starting up companies that have been acquired and all of that which is amazing. I chose not to continue with my company."
Upon obtaining her Johnson Cornell Tech MBA in 2016, she joined Microsoft. She held multiple positions at the company over the years — from leading Azure technical sales to overseeing the Northeast and Midwest partnership business, to eventually leading strategy for financial services enterprise customers as Senior Azure Data and AI Enterprise Sales Leader. Since then, she said, she knew she wanted to be in the data space, as "after companies move to the cloud, the next thing they are looking for is to figure out how to harness their data and gain intelligence from it " 
She believes her experience at Microsoft helped her secure the job at WANdisco, and that her strong technical expertise, passion, and understanding of the product enable her to demonstrate and sell to technical executives. She added that her ability to distill complex things into simple steps has also helped her succeed in her role, especially when it comes to communication. The firm needed someone that understood the partner space, as well as the data and AI sales at Microsoft. "My experience in partnerships and sales combined with my focus on data and AI uniquely positioned me for this role."
Oje wishes she'd been advised away from working at a bank before starting in tech. In her native Nigeria, working at a bank was "the thing to do." She recalls not taking her interviews with Google and Microsoft seriously, as her casually-dressed recruiters didn't look "serious enough" for her. "If someone told me, 'that's where the innovation is,' I'd probably have taken my interviews a little bit more seriously on that side of my career." However, Oje has "no regrets" and is glad she worked in finance, as she would eventually come around to working with banks later on in her career at Microsoft.
She said that in the next five to 10 years, as more people work online and as more data is collected, effective and affordable storage of data, alongside strong security against fraud and identity theft, is going to be crucial. "How do you store it, how do you access it? How do you search effectively, and how do you gain insights? Because it's one thing to have data everywhere, but how do you gain insights from that data? That's going to be key."