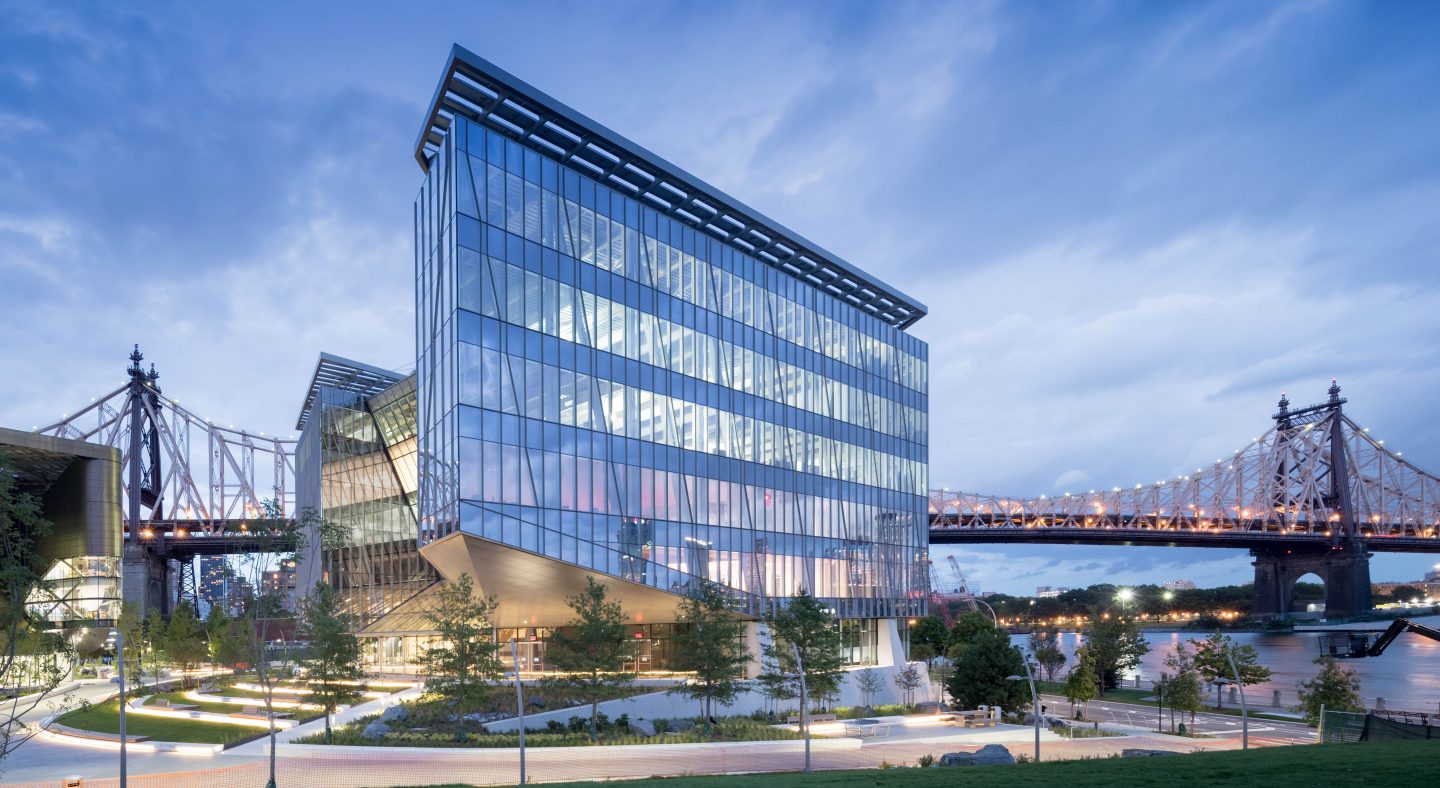 Tata Innovation Center
Overview
Startup culture is the lifeblood of Cornell Tech, where academia and industry collide. In a first-of-its-kind building, the Tata Innovation Center houses recent Cornell Tech students hustling to commercialize a new idea, start-ups on the verge of explosive growth, established companies developing leading-edge technologies and products, as well as academic teams conducting groundbreaking research. The Tata Innovation Center was developed in partnership with Forest City Ratner Companies.
Art
The Tata Innovation Center hosts art exhibitions as well as permanent installations, including the WPA-era abstract mural painted by artist Albert Swinden for the Goldwater Hospital, the building that was on the campus site from 1939-2014. Avant-garde when painted in 1942, the restored Swinden mural serves as an inspirational link to the innovations that modernism wrought.
Architecture
Designed by Weiss/Manfredi Architecture, the design of the Tata Innovation Center reinforces incidental interaction. Planned around an expansive, central staircase, the building's openness promotes visual connections between floors, outward into the heart of the campus and surrounding city beyond. The glass façade melds inside and out, allowing those inside to draw inspiration from river-to-river views throughout the interior of the building and from the rooftop terrace.
Sustainability
The Tata Innovation Center is built to LEED Silver sustainability standards. The silhouette of the rooftop photovoltaic canopy unifies the campus' architectural expression and serves as an iconic symbol of Cornell's commitment to conserving natural resources. The energy generated from the roof will offset the overall energy consumption of The Bloomberg Center, helping it achieve its low-energy goals. Expansive windows will inspire innovation with incredible views, but also bring daylight deep into the building.
Recent News Tata Consultancy Services (TCS), a leading global IT services, consulting and business solutions organization, today announced a new partnership with …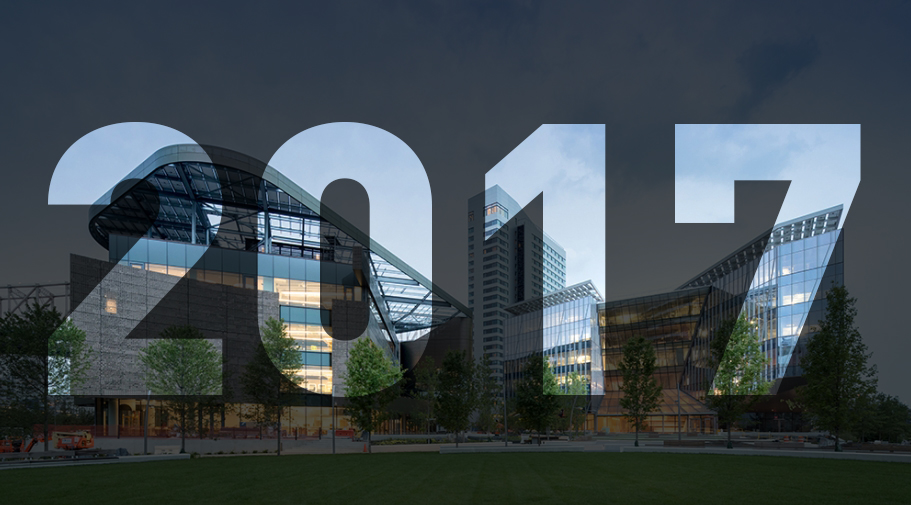 ICYMI: 2017 was a big year for Cornell Tech. Here are the stories that made it one for the books.