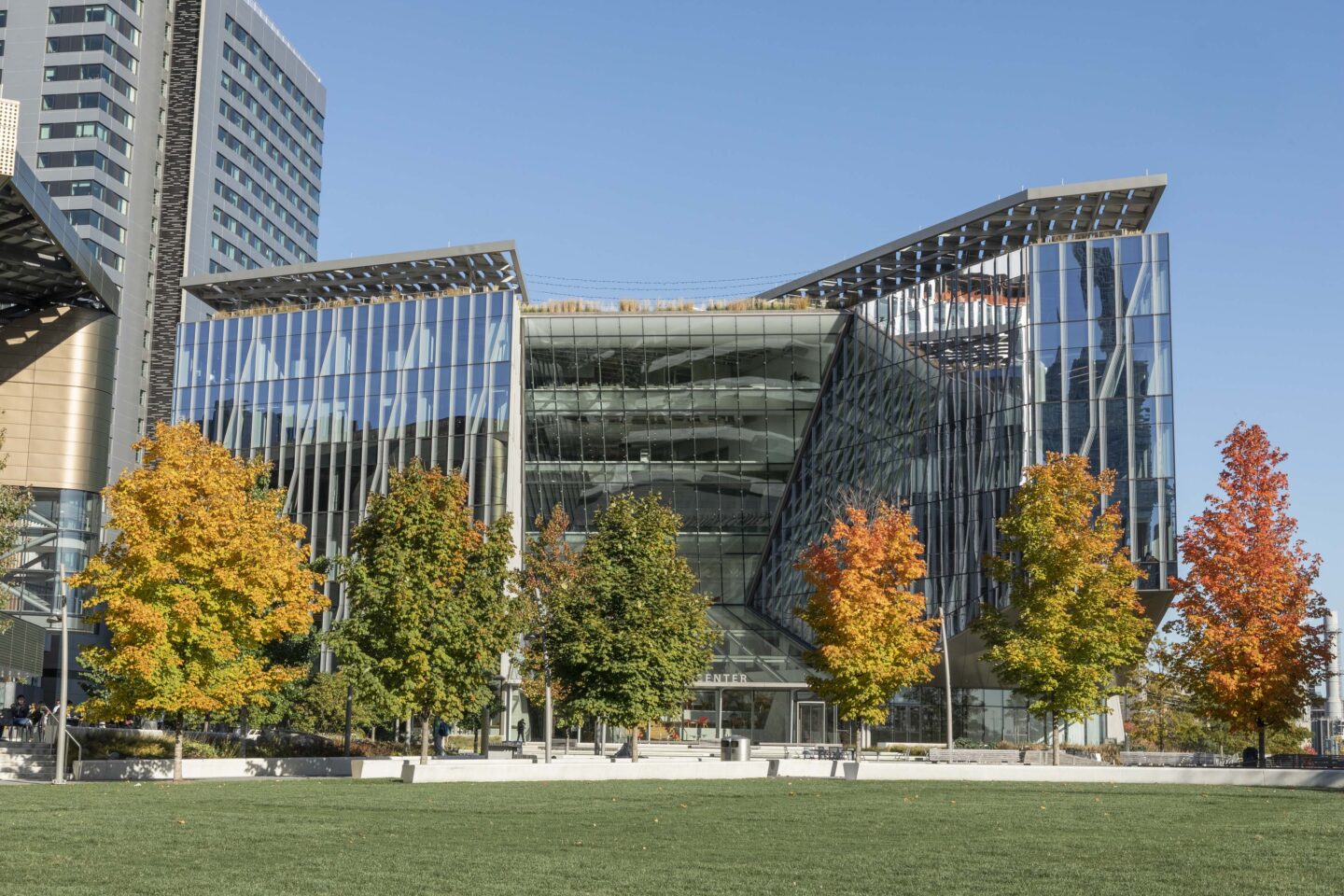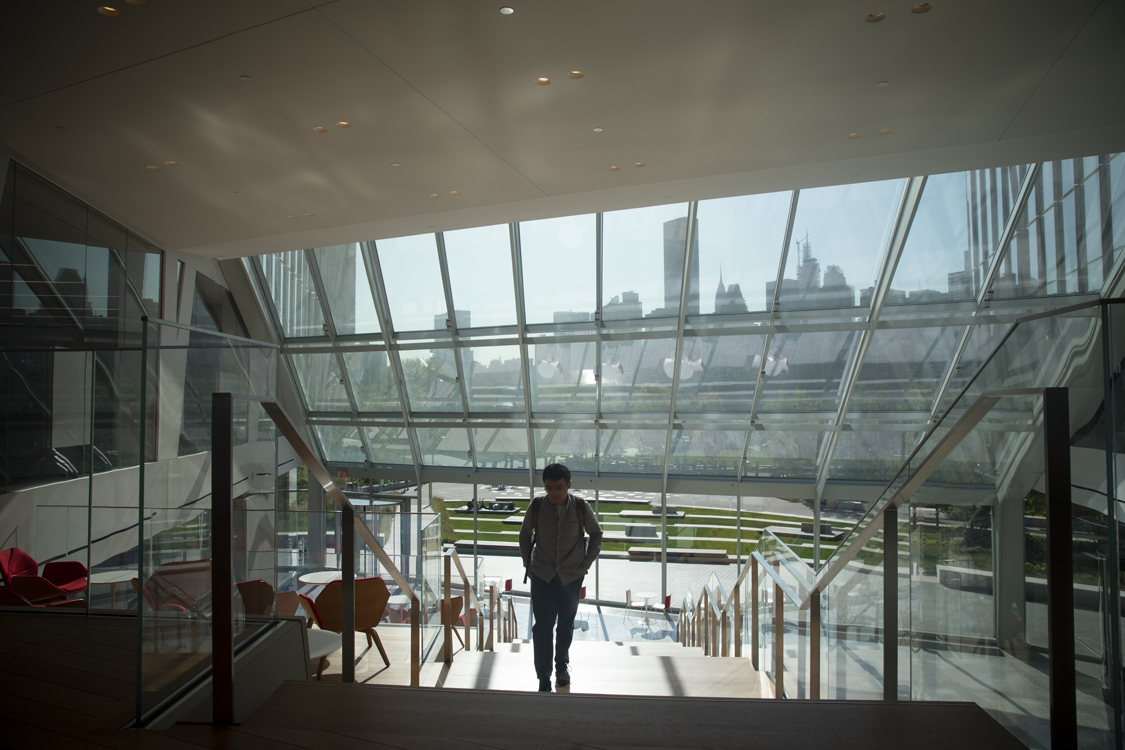 An Ecosystem of Innovation
As the only building in New York City designed and built to leverage the resources of a leading research university, the Tata Innovation Center is an ecosystem that provides tech companies with a direct pipeline to Cornell University talent. Opportunities abound to ideate with our students and faculty — as do creative spaces where R&D and innovation teams can commercialize new products and technologies.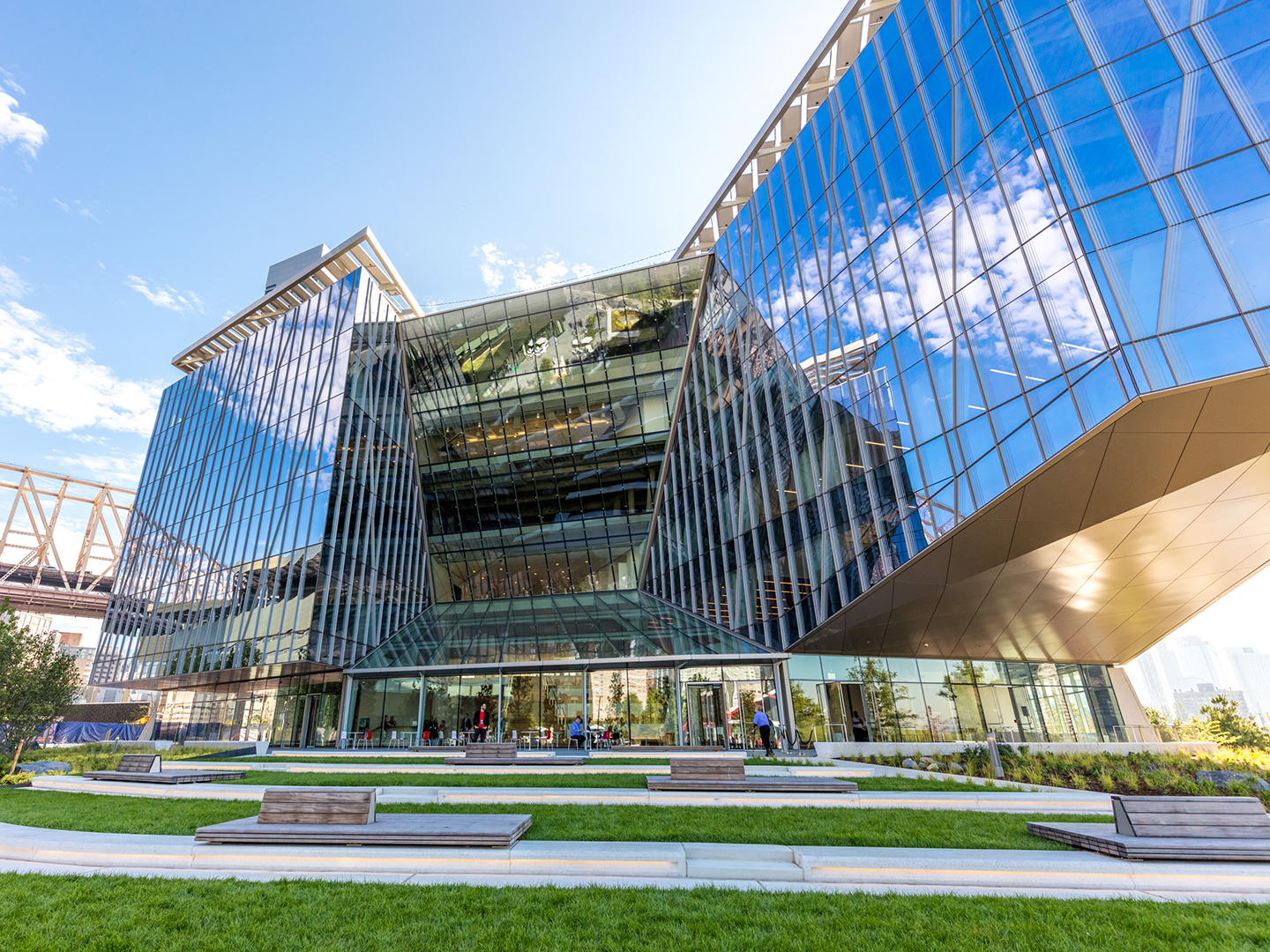 TCS & Cornell Tech Inaugurate the Tata Innovation Center
Hear from Former Mayor Michael Bloomberg and Cornell University President Martha Pollack about why the Tata Center broke new ground in 2017.
Current Tenants
A range of tech and investment firms lease space in the Tata Center for their innovation divisions, R&D teams, and start-up ventures, including:
Ferrero International S.A.

NYC FIRST
Sapienza

Tata Consultancy Services

Two Sigma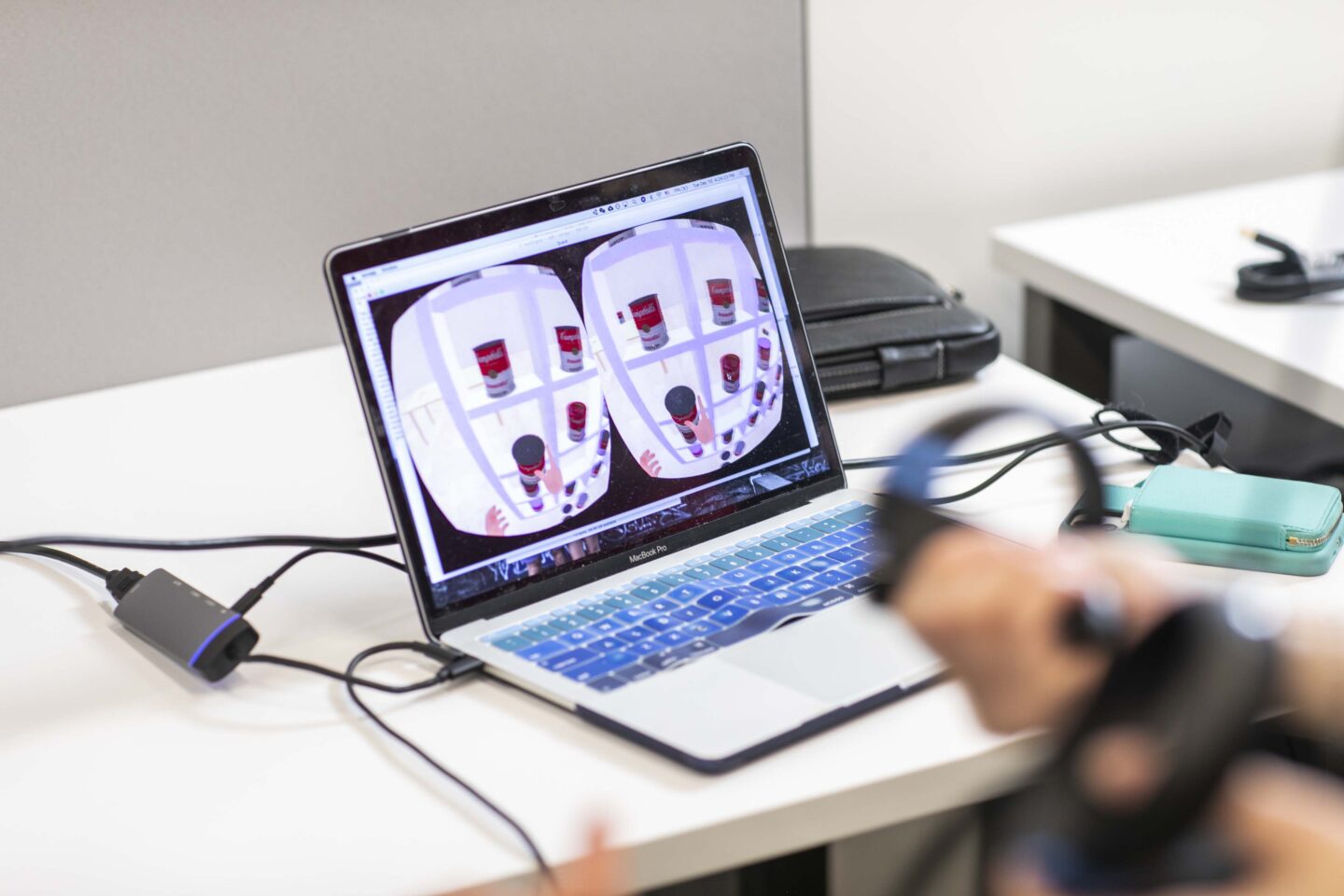 Research at Cornell Tech
From fully-equipped robotics and fabrication labs to initiatives advancing AI or shaping global policy on privacy, the Cornell Tech labs and initiatives at the Tata Center prove what's possible when world-renowned researchers can experiment freely.
Student Life at the Tata Center
Our master's students spend significant time at the Tata Center, attending Studio courses, participating in hackathons and demo days, and working on new products in the MakerLAB. Some of the most distinctive parts of a Cornell Tech education happen here: building tech solutions, collaborating with companies on challenges, and launching new projects with real-time industry input.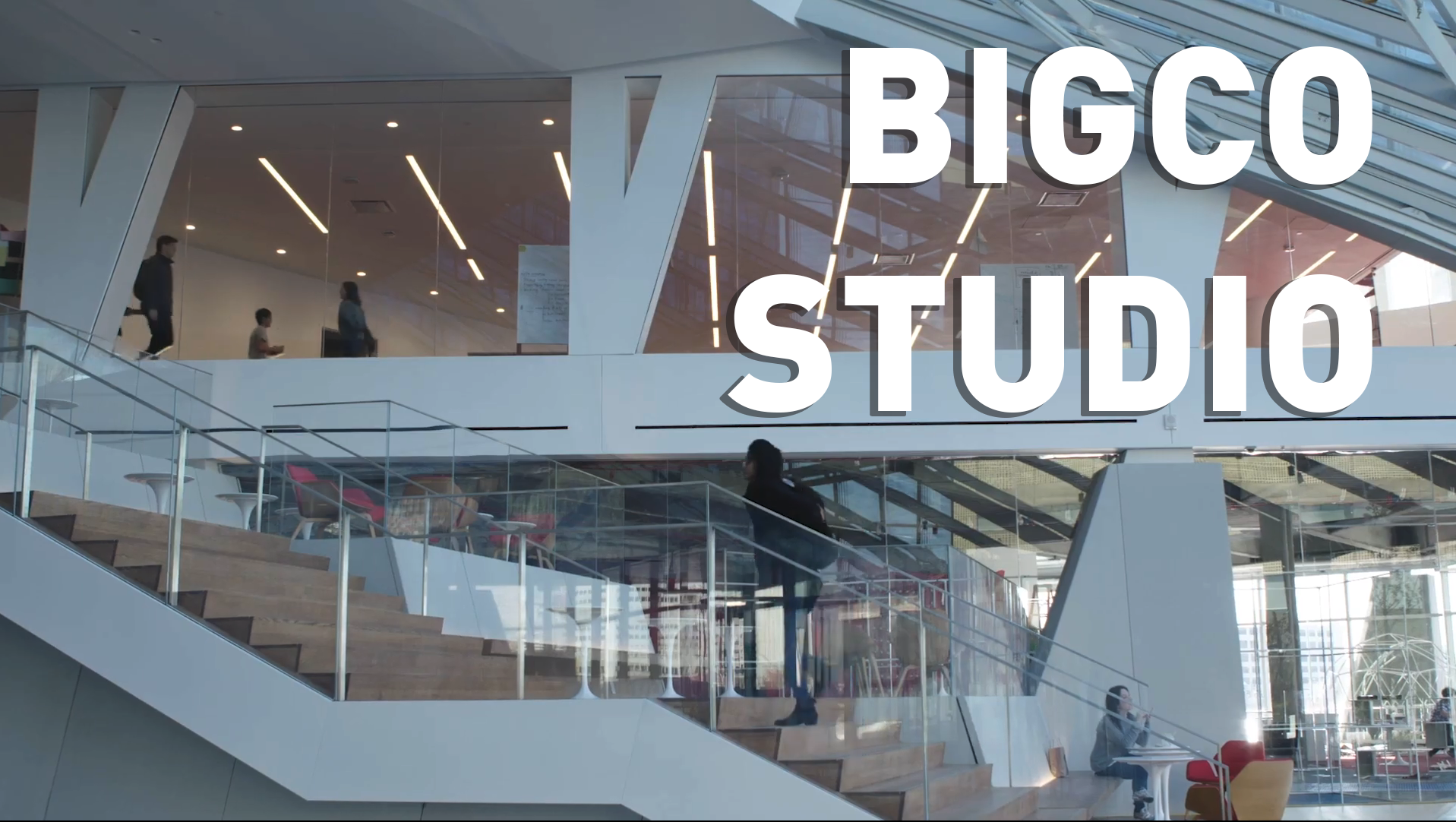 BigCo Studio: Innovating in Large Companies
Learn about the Studio program for Cornell Tech master's students, housed in the Tata Innovation Center.
Award-Winning Architecture
Designed by world-renowned Weiss/Manfredi Architecture, the Tata Innovation Center features an iconic central Tech Gallery with multi-level lounges and collaboration spaces. The building's flexible space is designed to adapt as education models evolve. And the accessible rooftop, sheltered by a photovoltaic canopy, provides a gathering point for the building's tenants and the Cornell Tech community.