Cornell Tech students received a stand-up lecture in Studio today from Susan Danziger and Oliver Friedmann, President and CEO and CTO, respectively, of Ziggeo, an API for video recording and playback.
Danziger and Friedmann described Ziggeo's trajectory over the last 18 months and the company's transformation from a talent recruitment platform, to a pure business-to-business API that will allow people to record and play videos on any device.
In an interesting twist, and in the true spirit of Studio culture, after students asked the Ziggeo co-founders questions related to the company projects they're working on, Danziger and Friedmann solicited advice from the students on Ziggeo's branding and marketing. Like many of the student projects, Ziggeo experienced a pivot to uncover the true value in what they had built, and the Cornell Tech MEng and MBA students provided feedback on their proposed slogan and logo ideas.
Cornell Tech's programs are constantly evolving and changing, and this week's Studio featured the debut of a new format based on feedback from the students. Instead of everyone coming together at the beginning of Studio, teams were split into three groups, where they all shared information about their project progress and received more concentrated feedback and advice from their peers and guest practitioners. Students outlined how their last few weeks had gone, their plans the next Hack Day, and any other key issues, roadblocks, and findings they had. This improved format is very similar to the Scrum process often used by tech startups.
The team working with Microsoft to develop online learning materials for students in nomadic families in East Africa faces several unique challenges. The group is looking to build a cloud-based interactive educational program for students in the Drylands. However, nomadic communities speak hundreds of different languages and often lack access to Internet and electricity. Students suggested the group create a purely mathematics based educational platform as a potential solution to the language barriers.
RELATED STORIES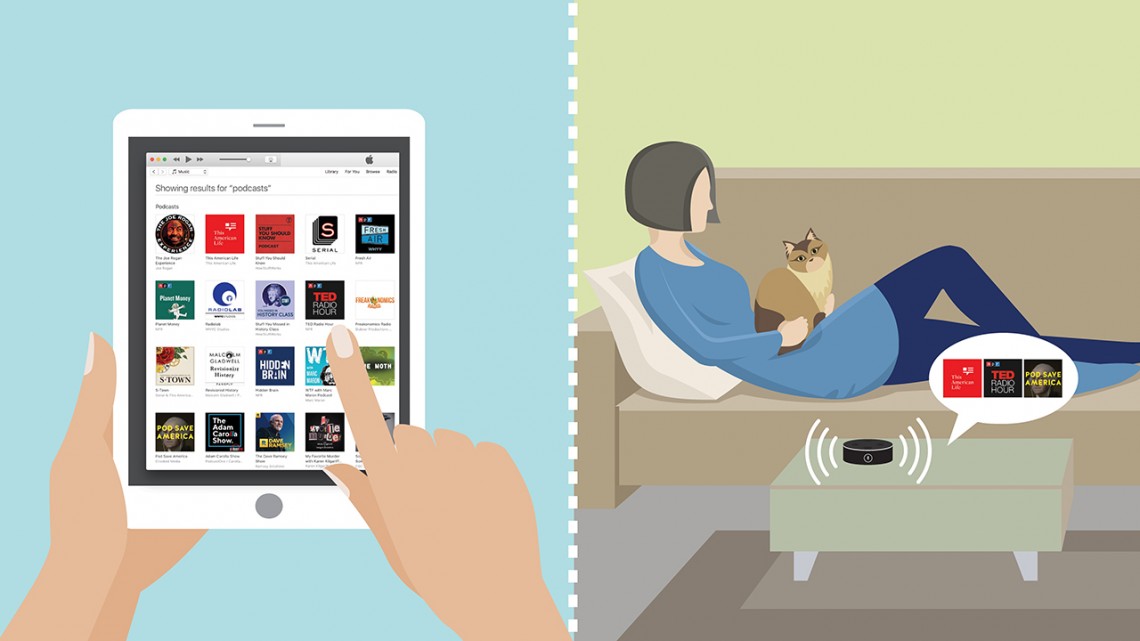 By Melanie Lefkowitz People explore less when they get recommendations from voice-based platforms such as Amazon's Alexa or Apple's Siri, making …