NYS Gov. Hochul to Cornell Students: 'We Need Your Voices'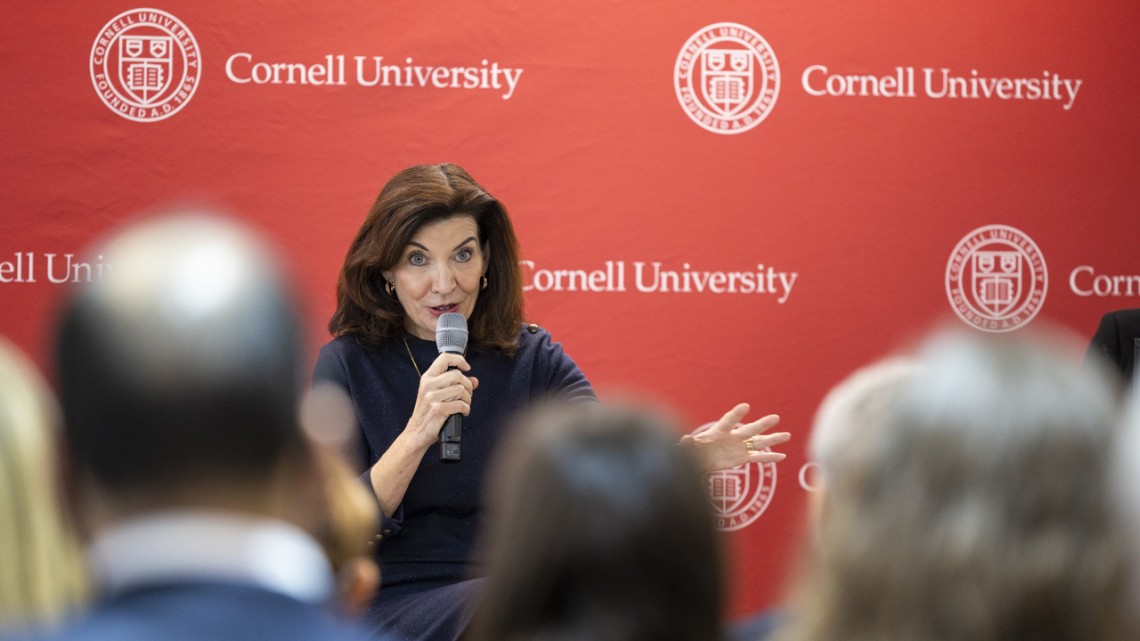 By Jim Hanchett
New York Gov. Kathy Hochul described her plans for rebuilding the state's infrastructure and praised Cornell students for their involvement in current issues during "Rebuilding New York," a public conversation on Feb. 10 in New York City sponsored by the Cornell Jeb E. Brooks School of Public Policy's Institute of Politics and Global Affairs (IOPGA).
"I believe in Cornell, and I want to thank Cornell and all of its leaders for being part of our whole economy and driving a lot of important ideas that we have embraced," Hochul said.
She was questioned by students including sophomore Claire Tempelman '24, a policy analysis and management major in the Cornell Brooks School. Tempelman asked how Hochul would incorporate a concern for the environment in efforts to rebuild infrastructure including repairs and new construction of highways, bridges and transit lines.
Hochul said projects would incorporate plans for climate change resilience as well as environmentally sound construction. "We need your voices, because you're the ones we're going to be trusting with the future when we're finished," Hochul said. "This is a perfect time to be imagining your future here in the state of New York. We have unprecedented opportunities to have the resources to do what has been neglected for too long."
The governor said quickly improving commutes for workers is especially critical. "When they're making that decision – 'Am I going to stay bunkered down and work remotely or am I going to come back to the city where I once worked?' – it's going to come down to whether they feel comfortable with reliable service that makes them feel good."
After the event, Tempelman said she had discussed New York state's climate policy in her classes on policy and oceanography at Cornell. "I loved being able to see what I learned in class in practice and to be able to discuss it with the governor of New York," she said.
"Speaking with Governor Hochul about the impact young people can and will have in rebuilding New York was an amazing honor," added Patrick Mehler '23, an ILR School junior and a member of the Ithaca Common Council. "I am looking forward to the next generation of New Yorkers working with the governor to strengthen our great state."
The event was moderated by former Congressman Steve Israel, director of IOPGA. The ILR School, host of the event at its New York City offices, and the Regional Plan Association co-sponsored the discussion.
Joining Israel and students in questioning Hochul were panelists Howard Milstein '73, a member of the Cornell University Board of Trustees and an expert in the development and financing of large infrastructure projects, and Janette Sadik-Khan, chair of the National Association of City Transportation Officials and a member of the Regional Plan Association's board of directors. Greg Morrisett, the Jack and Rilla Neafsey Dean and Vice Provost of Cornell Tech, introduced the governor.
Jim Hanchett is assistant dean of communications for the Cornell Jeb E. Brooks School of Public Policy.
RELATED STORIES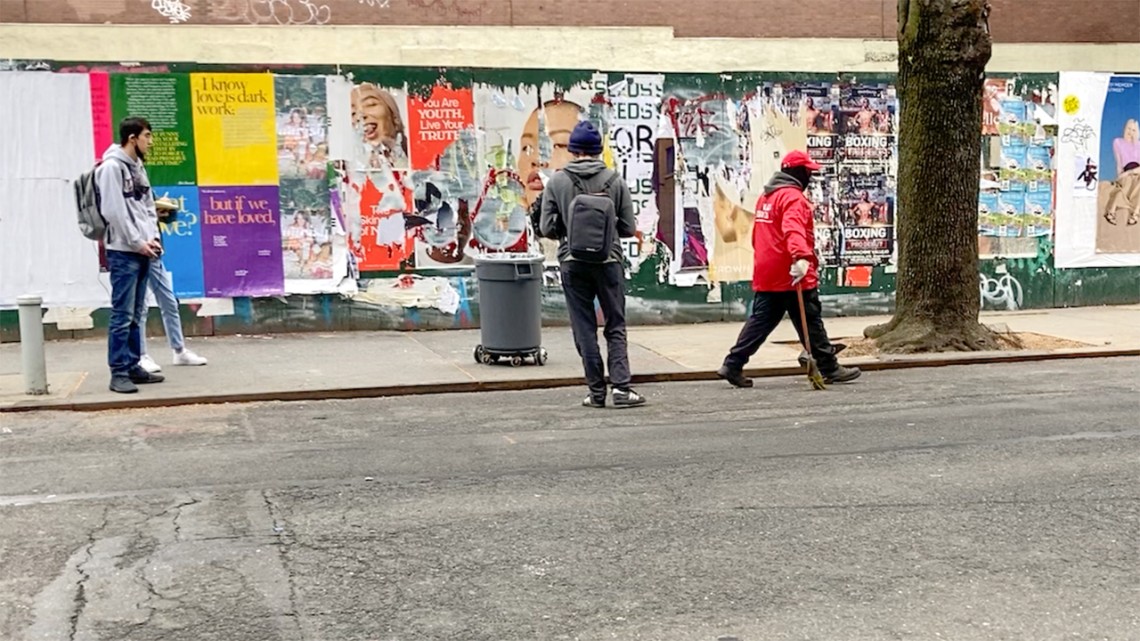 By Patricia Waldron, Cornell Ann S. Bowers College of Computing and Information …