Hackathons Aren't Just For Coders Anymore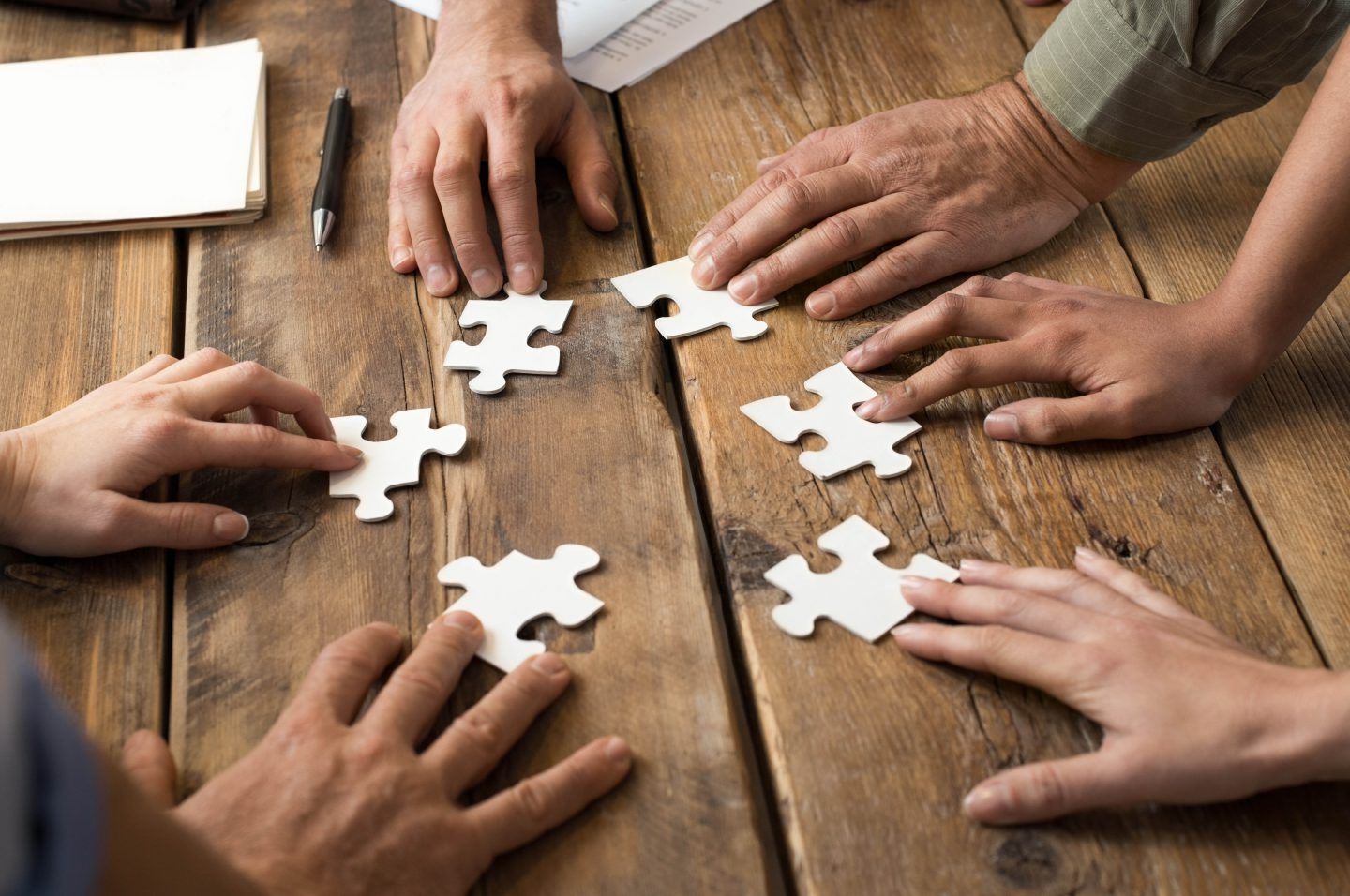 At its most basic, a hackathon is an event where people come together to build something, typically software, in the shortest time possible. Collaborate with your team to build, say, the next big fintech app. You have 36 hours or less. Go!
Hackathons — a portmanteau of "marathon" and "hacking"— aren't new. In a sense they have been happening as long as collaborative, all-night work sessions have been practiced informally by programmers everywhere. But, in terms of their frequency, scope, and prizes, hackathons have grown in recent years by several orders of magnitude. A 2014 Salesforce hackathon, for instance, offered a top prize of $1 million for the most innovative project.
In a spirit that's more collaborative than competitive, the events today host a dizzying array of activities, enabling students to pilot cutting-edge ideas, providing investors with perspective on emerging trends, and serving as de facto recruitment centers for tech companies. Companies like Google and Facebook increasingly view the emphasis on rapid-fire prototyping, iteration and innovation at hackathons as aligned with company culture, and have adopted them as both an approach to process as well as a tool for culture building.
With the rising popularity of hackathons has come the recognition that building transformative products requires more than simply CS skills alone.
"Hackathons have grown away from the 'non-technicals-are-the-enemy' mentality they used to have," said Mike Swift, CEO and co-founder of Major League Hacking (MLH). "There are lots of skills people can bring to the table beyond coding,"
More and more, hackathons are becoming events open to anyone willing to build and to learn.
According to MLH's 2015 Hacker Survey, 13 percent of attendees identified as non-CS, non-engineering students. In addition, female attendance rose to 22.5 percent, up from 14.3 percent the previous year; organizers also saw a large increase in the number of high school students who participated.
Increasingly, hackathons are attracting designers, doctors, MBAs and artists — and it's not difficult to understand the allure.
For Stef Cohen and Nick Aversano, University of Maryland grads, hackathons provide a platform for building and showcasing innovative art projects like DronePollock.
Swift argues that the commitment to learning, combined with the social dynamic of working with strangers, is a key part of what makes participating in a hackathon such a powerful experience.
"You have lots of people willing to help you achieve your goals. That extends to everyone, even if you aren't a programmer," Swift said. "Hackathons provide a rare, hands-on environment where you can safely experiment."
For Karan Bir and Daniel Safdie, both Johnson Cornell Tech MBAs '16, the school's FinTech hackathon provided an ideal environment for developing their vision for Pledgr, an innovative crowdfunding app.
Pledgr inverts the Kickstarter model by enabling backers to lead funding campaigns, rather than businesses themselves leading the fundraising.
As an example, Bir suggested the app could be used to incentivize a local food cart to add credit cards as a payment option. Campaign backers would pledge future purchases, and these pledges in turn would not only demonstrate demand for the new payment method, but also provide capital to finance the upgrade.
While Bir and Safdie each admit to "an engineering streak" — neither of them coded anything during the FinTech hackathon. In fact, their team didn't even demo a functioning app, nor show judges code.
Instead, they reasoned that since Pledgr is mechanically similar to existing crowdfunding platforms, they'd be better served by doubling down on presentation rather than coding an app from scratch.
The strategy paid off. Pledgr took first place.
"We don't really need to walk you through the whole process of payments. Essentially, what you need to show is: this is how it looks, this is how the user would interact with it," Bir said. "Code doesn't speak for itself. Products don't speak for themselves. They need to be presented, and aesthetics are an important part of that."
Safdie agreed, explaining that business and marketing acumen proved far more valuable than programming chops in this case. Rather than focusing on technical aspects of the product, he leveraged his business background to identify areas of need and bring in subject matter experts while serving in a project management role.
"Having an MBA was helpful," he said. "In my experience, there's also a real need for marketing experts to jump on teams because it's critical to have somebody who knows how best to present information in exciting and captivating ways."
For non-coders feeling unsure about attending their first hackathon, Safdie offered the following advice: "I would encourage people to give it a try, because even a team of coders will need help in other places."