Cornell Tech Launches $150K Start-up Competition with Google & Tech:NYC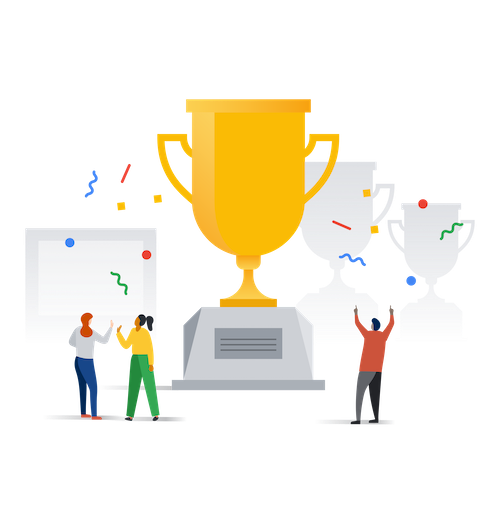 Today the Jacobs Urban Tech Hub at Cornell Tech, in partnership with Google for Startups and industry nonprofit Tech:NYC, announced the launch of the "NYC Recovery Challenge." The challenge will bring together startup entrepreneurs from across the five boroughs to pitch tech solutions for New York's recovery to a panel of business, economic, and policy experts with the chance of winning cash prizes, technical mentorship, and more.
The top three founders and their teams will be recognized as "NYC Recovery Fellows" and will receive cash awards from a prize fund totaling $150,000. The first-place founder and their team will receive a non-dilutive cash award of $100,000, and two runners-up will each receive non-dilutive cash awards of $25,000. Seven other entrants will be recognized as "Founders to Watch" and will participate, along with the three cash award recipients, in a month-long, equity-free mentorship program led by Cornell Tech, Google for Startups, and Tech:NYC advisers.
"The pandemic has given us a once in a lifetime opportunity to reimagine how our city works," said Michael Samuelian, Founding Director of the Jacobs Urban Tech Hub. "Cornell Tech's mission is to build a deep bench of NYC-based tech talent, so today we are calling on our homegrown innovators to demonstrate the resilience and ingenuity of New Yorkers, break some eggs, and tell us how to make their block, borough, and city better through tech."
The challenge is open to any New York City-based startups currently in the pre-seed and seed funding stages that have not yet raised over $5 million. Competitive applicants will showcase how their startup specifically can assist New York's economic recovery and foster job creation. Founders from underrepresented backgrounds reflecting the diversity of New York City are especially encouraged to apply.
"New York's tech sector has stood by our city throughout the pandemic, from manufacturing ventilators and PPE to building vaccine and testing websites," said Julie Samuels, Executive Director of Tech:NYC. "This challenge is another example of tech's continued commitment to New York and its future. Thank you to Cornell Tech and Google for Startups for making this happen, and to the chambers, the NYCEDC, and the NYCETC for lending support. We are all very excited to see what our local entrepreneurs come up with."
"New York City has a long track record of resilience and continues to attract and develop some of the world's most promising tech talent," said Jason Leder, Head of VC and Startups Partnerships at Google. "With help from Cornell Tech, Tech:NYC, and many local business and political leaders, we are proud to provide the next generation of New York innovators with resources and guidance to advance their business and make a lasting impact on their city."
A Community Advisory Panel of business and government leaders has been appointed to assist selecting award recipients and to provide insights on the economic and workforce development challenges facing the city. Members will include:
Jessica Walker, President & CEO, Manhattan Chamber of Commerce
Randy Peers, President & CEO, Brooklyn Chamber of Commerce
Thomas Grech, President & CEO, Queens Chamber of Commerce
Linda Baran, President & CEO, Staten Island Chamber of Commerce
Lisa Sorin, President & CEO, Bronx Chamber of Commerce
Karen Bhatia, Senior Vice President, NYC Economic Development Corporation
Sander Dolder, Senior Vice President, NYC Economic Development Corporation
Jose Ortiz, Jr., President & CEO, NYC Employment and Training Coalition
Eustacio (Andy) Saldaña, Executive Director, NY Tech Alliance
To apply and learn more, founders can visit the challenge's website. Applications will be accepted until October 29, 2021 at 11:59 PM ET. Application results will be shared on November 29, 2021, and the mentorship program for the ten recognized founders and their teams will start in December.
ABOUT THE CORNELL TECH URBAN TECH HUB
The Jacobs Urban Tech Hub at Cornell Tech addresses pressing urban challenges and discovers new ways that digital technology can drive solutions and engage thought-leaders and communities to realize the positive impact of urban technologies. The Hub is a center of activity and experimentation that bridges the gap between academic resources and public needs. At Cornell, the Urban Tech Hub has a threefold mandate; to undertake applied research on urban challenges, to leverage the convening power of a university campus to bring people together and to educate the next generation of home-grown NYC tech talent.
ABOUT GOOGLE FOR STARTUPS
Google for Startups is on a mission to to level the playing field for startup success by bringing founders the best of Google's products, connections, and best practices. Paired with a deep commitment to create diverse startup communities, many Google for Startups offerings are designed specifically to provide underrepresented founders with access to resources and opportunities.
ABOUT TECH:NYC
Tech:NYC is an engaged network of tech leaders working to foster a dynamic, diverse, and creative New York. It brings together New Yorkers to support a successful technology ecosystem, attract and retain top-tier talent, and celebrate New York and the companies that call it home. Tech:NYC mobilizes the expertise and resources of the tech sector to work with city and state government on policies that ensure New York's innovation economy thrives.
RELATED STORIES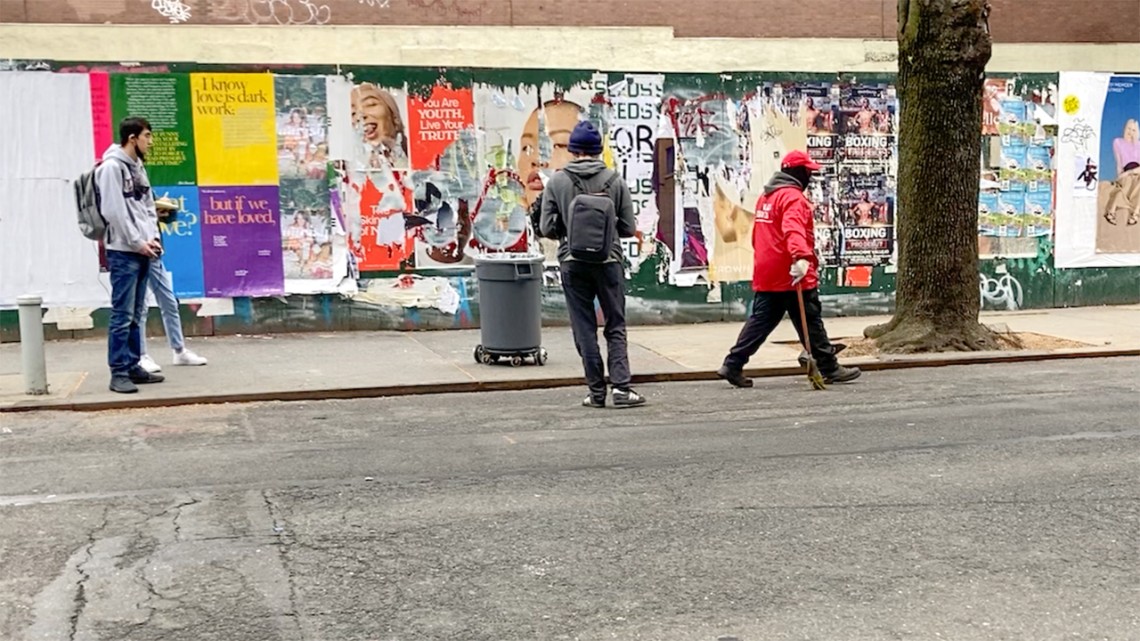 By Patricia Waldron, Cornell Ann S. Bowers College of Computing and Information …