David M. Einhorn, President of Greenlight Capital Joins the Council at Cornell Tech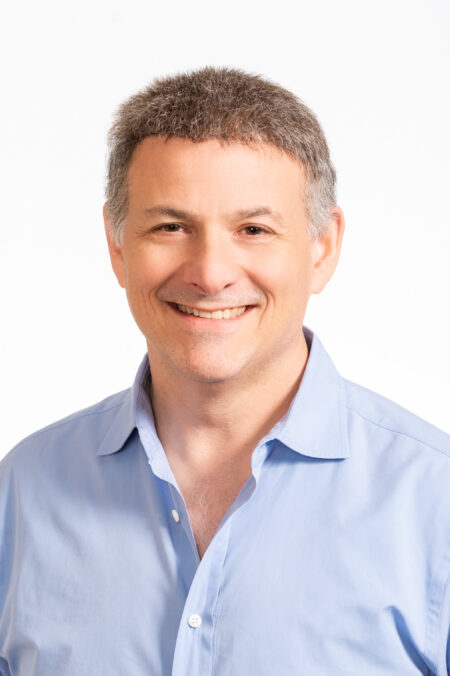 New York, NY (September 26, 2023) – Cornell Tech announced the appointment of David M. Einhorn, President of Greenlight Capital, Inc., and member of the Cornell Class of '91, to join the Council of fifteen business and technology leaders who oversee Cornell Tech's mission and strategic goals. Einhorn brings decades of corporate leadership experience and a deep commitment to Cornell University, having served on the Board of Trustees from 2015-2023, including as a member of the Board's Executive Committee. His unparalleled championship of the University's public service mission helped launch the Engaged Cornell initiative in 2015 and the opening of the David M. Einhorn Center for Community Engagement in 2021 to integrate community-engaged learning into every facet of the college experience. Einhorn's dedication to national service, community impact and a culture of pluralism will serve the Council's mission to drive innovation in education and technology in service of our shared future.
"David's perspectives on business, society, and higher-education are an ideal fit for the Cornell Tech Council. His commitment to academic engagement has left a lasting impression on countless students and alumni," said Greg Morrisett, Jack and Rilla Neafsey Dean and Vice Provost of Cornell Tech. "We eagerly anticipate the influence he will bring to our campus, and as a successful company founder, his perspective and passion for socially responsible business leadership aligns with our mission to foster forward-thinking and principled innovation."
"As a proud Cornellian, I'm excited to join the Cornell Tech Council and learn from the brilliant faculty, students, and leadership who are pushing the boundaries on what technology can do and the societal challenges it can help address," said Einhorn. "I look forward to contributing to Cornell Tech's ambitious mission and supporting the students' success in and out of the classroom."
David Einhorn's appointment to the Cornell Tech Council marks a pivotal moment for the institution, signifying not only the expansion of the Council but the growth of the school and its programs within the technological industries and New York City.
About David. M. Einhorn
DAVID M. EINHORN ('91 BA) is President of Greenlight Capital, Inc. which he co-founded in January 1996. Greenlight is a value-oriented investment advisor whose goal is to achieve high absolute rates of return while minimizing the risk of capital loss. David is also chairman of the boards of Greenlight Capital Re, Ltd. and Green Brick Partners, Inc.
Mr. Einhorn graduated summa cum laude with distinction in all subjects from Cornell University, where he earned a bachelor's degree from the College of Arts and Sciences and was elected to the Phi Beta Kappa honor society.
He is the author of "Fooling Some of the People All of the Time: A Long Short Story," published in May 2008.
Mr. Einhorn is Founder and Trustee of Einhorn Collaborative, a foundation which helps Americans build stronger relationships and work together across differences to create a socially connected and cohesive society.
One of Einhorn Collaborative's signature investments is the establishment of the David M. Einhorn Center for Community Engagement at Cornell University to ensure that all undergraduates have a high-quality community-engaged learning experience before they graduate. Because of this partnership, Cornellians will be educated global citizens who practice respect and empathy, seek collaboration and cooperation, and embrace differences in all aspects of their lives.
Mr. Einhorn was appointed to the Cornell Board of Trustees in 2015, and his second and final term concluded on June 30, 2023. Most recently, he has served on the Board's Executive Committee, as well as its committees on Research and Innovation (co-chair), Student Life, and University Relations. Formerly, he co-chaired the Board's Committee on Academic Affairs.
Mr. Einhorn also serves on the boards of City Year, the Michael J. Fox Foundation for Parkinson's Research, and the Robin Hood Foundation. He has three children: daughters Rachel '19 and Naomi '21, and son Mitchell.
Cornell Tech Council
Cornell Tech's full Council includes: David Siegel, Chair, Co-Founder and Co-Chairman of Two Sigma, Chairman of Siegel Family Endowment; Michael R. Bloomberg, Founder, Bloomberg LP and Bloomberg Philanthropies and 108th Mayor of the City of New York; Ursula M. Burns, Founding Partner of Integrum Holdings, Chairwoman of Teneo Holdings LLC, Retired Chairman and CEO of Xerox Corporation and VEON, Ltd; Aaron Holiday, Co-Founder and Managing Partner, 645 Ventures; Dr. Paul E. Jacobs, Chairman and CEO, XCOM; Kraig Kayser, Chairman of the Cornell University Board of Trustees (ex officio); Peggy Koenig, Chair, Abry Partners, LLC; Michael I. Kotlikoff, Provost, Cornell University (ex officio); Howard Morgan, Chairman, B Capital Group; Greg Morrisett, Jack and Rilla Neafsey Dean and Vice Provost, Cornell Tech (ex officio); Martha E. Pollack, President, Cornell University (ex officio); Stephen M. Ross, Chairman and Founder, Related Companies; Niraj Shah, CEO, Co-Founder, and Co-Chairman, Wayfair; Robert F. Smith, Founder, Chairman, and CEO, Vista Equity Partners; Andrew H. Tisch, Co-Chairman of the Board and Chairman of the Executive Committee, Loews Corporation; Jan Rock Zubrow, President, MedCapital, LLC
About Cornell Tech
Cornell Tech is Cornell University's groundbreaking campus for technology research and education on Roosevelt Island in New York City. Our faculty, students and industry partners work together in an ultra-collaborative environment, pushing inquiry further and developing meaningful technologies for a digital society. Founded in partnership with the Technion-Israel Institute of Technology and the City of New York, Cornell Tech achieves global reach and local impact, extending Cornell University's long history of leading innovation in computer science and engineering.