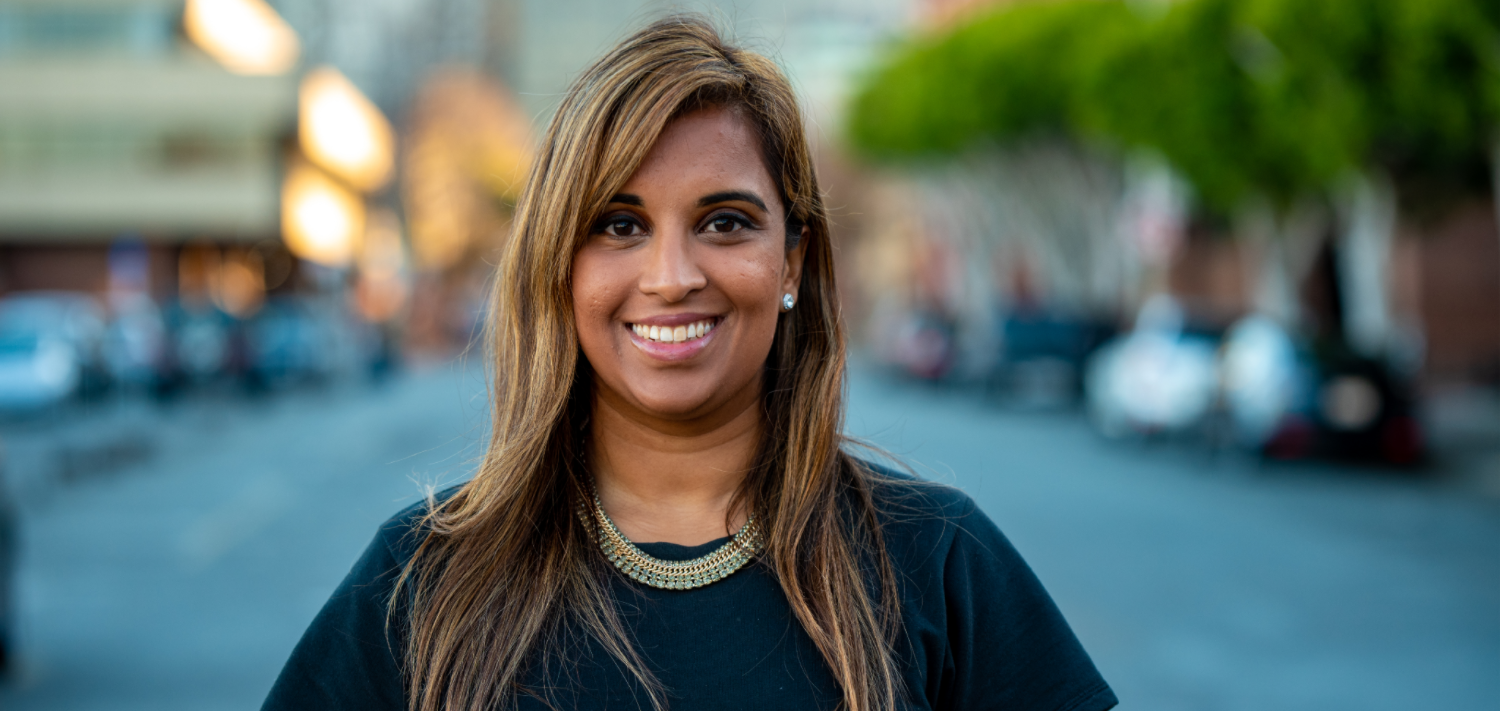 Anjana Rajan, a renowned technology executive, social entrepreneur, and applied cryptographer, joins Cornell Tech's Public Interest Technology initiative (PiTech) as an Entrepreneur in Residence. In this new role, she will work on launching new technology ventures that address important human rights and national security issues.
"The purpose of the PiTech initiative is to bring together world-class engineering talent, a focus on entrepreneurial innovation, and a commitment to social progress," says Professor Deborah Estrin, Associate Dean for Impact. "We are delighted to have Anjana return to Cornell to help foster an environment for creative and impactful solutions."
Before joing the PiTech Initiative, Anjana was the Chief Technology Officer of Polaris, one of the largest anti-human trafficking NGOs in the United States. She served on the organization's executive team and led Polaris's engineering, security, and technology departments. In this role, Anjana architected Polaris's web3 and human rights vision, built a robust strategy to defend the organization against disinformation threats caused by violent extremist groups, and created "Mission Engineering," a leadership framework that inspires technologists to build solutions for complex and dangerous problems.
Prior to working at Polaris, Anjana was the Chief Technology Officer of Callisto, a Y Combinator-backed social enterprise that builds advanced cryptographic technology to combat sexual assault. Anjana was a Tech Policy Fellow at the Aspen Institute, where she studied the intersection between mass shootings, domestic violence, and white supremacy extremism. She also served as an independent consultant for the Homeland Security Advisory Council and has testified before Congress as an expert witness on ways technology can protect victims and survivors of human trafficking.
Previously, Anjana lived in London and worked at Palantir, where she served as a Commanding Officer for a deployment in the Middle East and worked across commercial and international government projects. Prior to joining Palantir, Anjana worked as a technologist at Johnson & Johnson focusing on building new software products across global healthcare markets.
Anjana returns to Cornell Tech after serving as an inaugural Visiting Practitioner last year and herself studying at Cornell. She was a Knight Scholar at Cornell's Engineering School and received her bachelor's and master's degrees in Operations Research and Information Engineering.
"I am deeply impressed by Cornell Tech's PiTech initiative and the way they are shaping the future generation of engineering talent", says Rajan. "I am excited to return to my alma mater as an Entrepreneur in Residence to incubate new ideas."
This story originally appeared on the PiTech @ Cornell Tech website.