Where Computer Science and Community Health Meet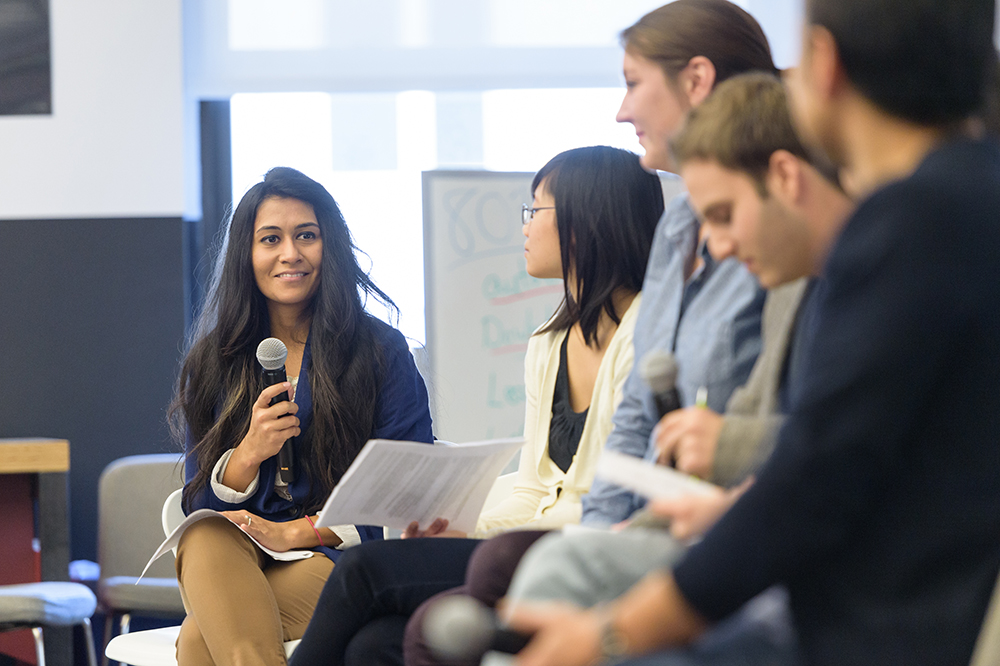 If you asked Sonia Sen on her first day of college at the University of Arizona in 2009 where she would be in seven years, she would have told you that her next stop was medical school.
But after an unpleasant fling with organic chemistry landed her in a computer science class, her plans — not to mention her major — abruptly changed. Still, a passion for health stayed with her.
So when Sen began searching for computer science graduate programs and saw the Health Tech program at the Jacobs Technion-Cornell Institute, she knew she'd found her place.
The program is one of the only in the world dedicated to using technological problem-solving skills to better the healthcare ecosystem. "It had everything I wanted," said Sen, who will graduate with dual master's degrees in Health Tech from the Technion and Cornell in spring 2017.
For her undergraduate thesis, Sen designed climate models to predict how weather patterns influenced infection rates of mosquito-born viruses like West Nile and Malaria. But, Sen said, she wanted to be part of a field with less theory and more impact. "Modeling is important, but it doesn't actually affect people — it helps policy-makers make decisions. It felt very abstract and academic."
Sen wanted to work in the real world and make a difference now — and just one semester into her master's degree, that's exactly what her advisors at Cornell Tech asked her to do.
Connecting with Companies to Build a Healthier Community
During the second and third semesters of the two-year program, Health Tech students are tasked with honing in on an in-depth specialization project— it's an opportunity for them to use their classroom skills to help a real company solve a real-world problem. Sen's search for a project overlapped with one of the school's health seminars.
"We had been going to h:Tech seminars at Cornell Tech for the last few years, and they have been extremely interesting and helpful as we built our own technology," said Elsa Haag, a Policy and Business Development Associate at City Health Works. It was at one of these seminars that Haag met Sen and a partnership was born.
City Health Works is a nonprofit organization in Harlem dedicated to bridging the gap between doctor's visits and day-to-day life for patients with life-threatening chronic diseases. The organization hires and trains health coaches across neighborhoods who check in on patients between visits to doctors.
"Our health coaches are not clinicians," Haag said. "Sometimes what becomes more powerful is they have shared life experiences with clients. A lot of the time the health coach has lived in the same apartment building. They really understand the realities of handling a complex health care system."
Sen knew that she wanted to partner with City Health Works — the problem was, she didn't know what problem she could help them solve. So, rather than being tasked with a specific project, Sen spent months observing the organization's operations to identify a way that her particular technical skill set could further their work.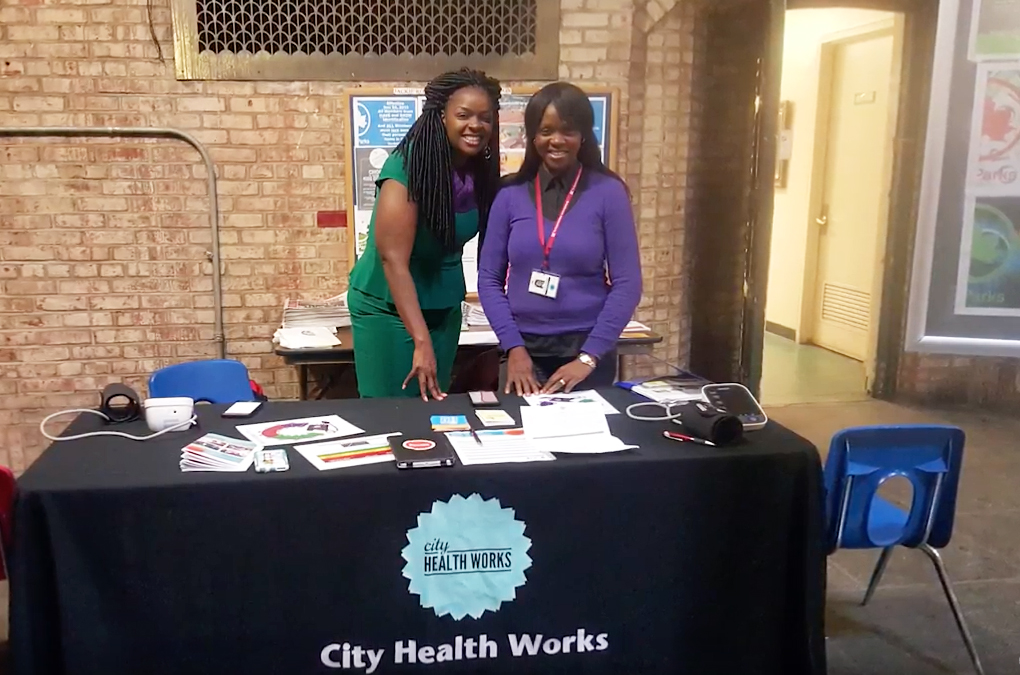 How Technology Can Help
Sen's coursework proved invaluable in helping her figure out how should could best support City Health Works and its mission in the community.
"In my second semester, I took an API Design Class in which we learned about contextual inquiry — a methodized way of observing," Sen said.
Sen brought this approach to City Health Works. She wondered: Was there a digital tool that could help streamline the organization's processes?
At City Health Works, health coaches use a motivational interview method to assess how clients fare dealing with a range of daily tasks: Are you re-filling your prescriptions and are you taking them properly? Do you know how when to use your inhaler? How does the diet your doctor suggests to combat diabetes hold up when you're actually at home?
This information gets collected into reports that doctors can access to develop a more comprehensive understanding of patient wellness. At least in theory.
"When I talked to coaches, they said they hated taking notes with Salesforce, and physicians said they didn't have time to read the notes — everything kind of fell into place," said Sen, recalling her eureka! moment.
There was a bottleneck of information. In response, Sen builta natural language processing system that not only summarized the notes taken by the health coach, but applied phenotyping to extract latent health and medical information about the patient.
Sen is currently in the tech-algorithm phase of creating a system that streamlines the communication of data and can track everything from blood pressure levels to anecdotal data.
"This project with Sonia is great," said Haag. "It's a problem we need to solve, and to be able to hand it off to her so she can work on it independently, within an institution like Cornell Tech that has a lot of resources — we are very excited to see what happens."