Crater Makes Telling Local News Stories Simple and Fun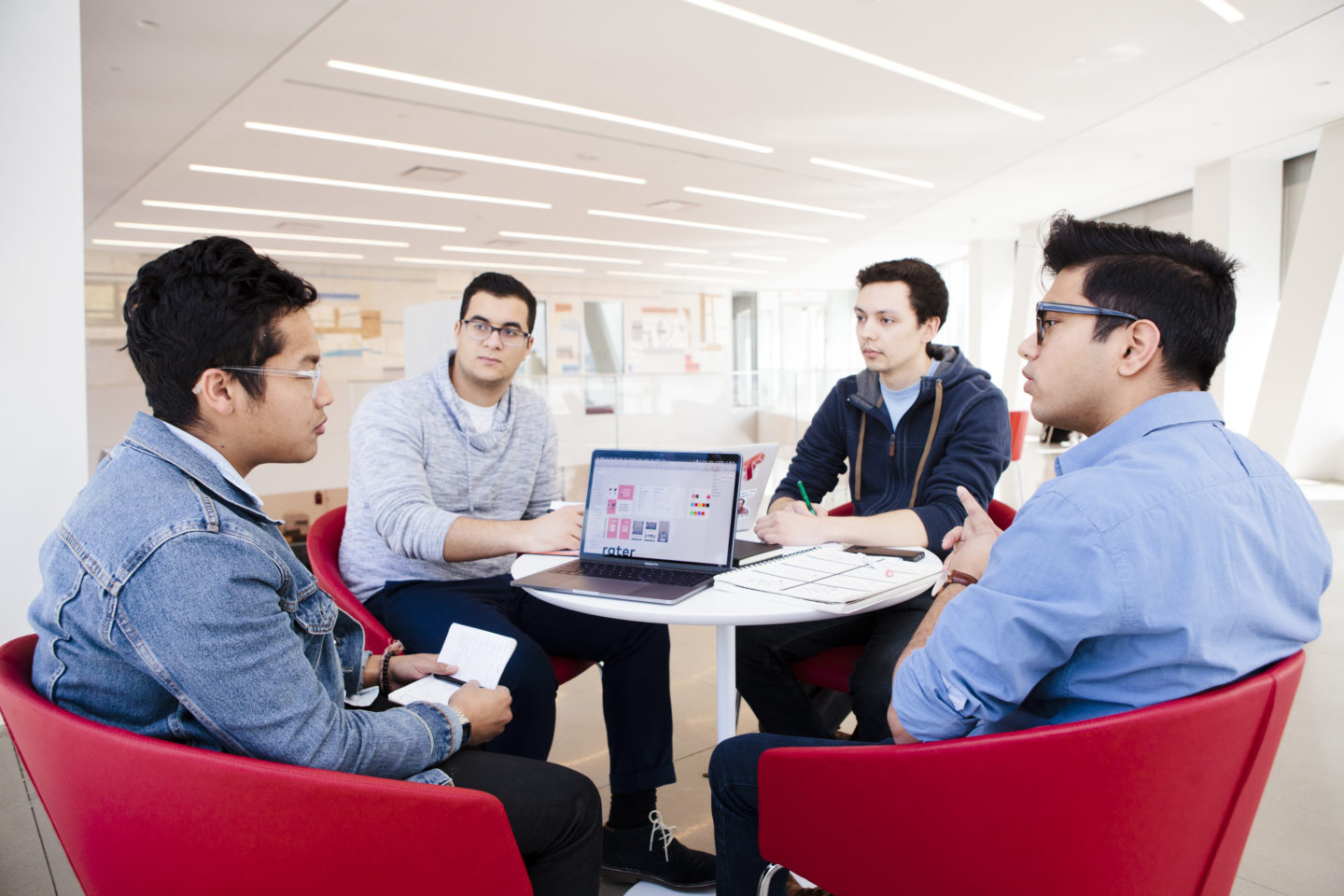 Crater is a startup that makes it easy and fun for community members to create meaningful video stories about local issues.
Imagine a group of high school seniors in your community is hosting a fundraiser for a neighborhood charity. The local paper interviewed them and you've shared the link on social media, but a brief video would be better since it's much more compelling to see and hear the students describing their event.
That's where Crater comes in.
As the company's Chief Data Officer, Marco White, Master of Computer Science '18, said, local news outlets "often fail to capture engagement from a younger audience." In 2017, 67% of Americans reported that they accessed at least some of their news on social media, and those 18-to-24 years old spent an average of 176 minutes per week consuming online videos.
Crater's founders aim to spur local engagement by pairing intuitive storytelling templates with easy-to-use video editing tools and making them available to people interested in telling stories about their communities.
The Crater team is composed of White, Vu Francois, Johnson Cornell Tech MBA '18, Kirollos Morkos, Master of Computer Science '18, and Arpit Sheth, Master of Computer Science '18.
Before Crater, Sheth, the company's CEO, had been doing freelance design work for local businesses and community organizations. Pondering the current media landscape and the way most people access information, he realized the extent to which "you're stuck in an echo chamber, you're stuck in your own bubble." His work with community organizations led him to think, "You know, there is a way that we can use creativity for social good"—a thought that eventually gave rise to Crater.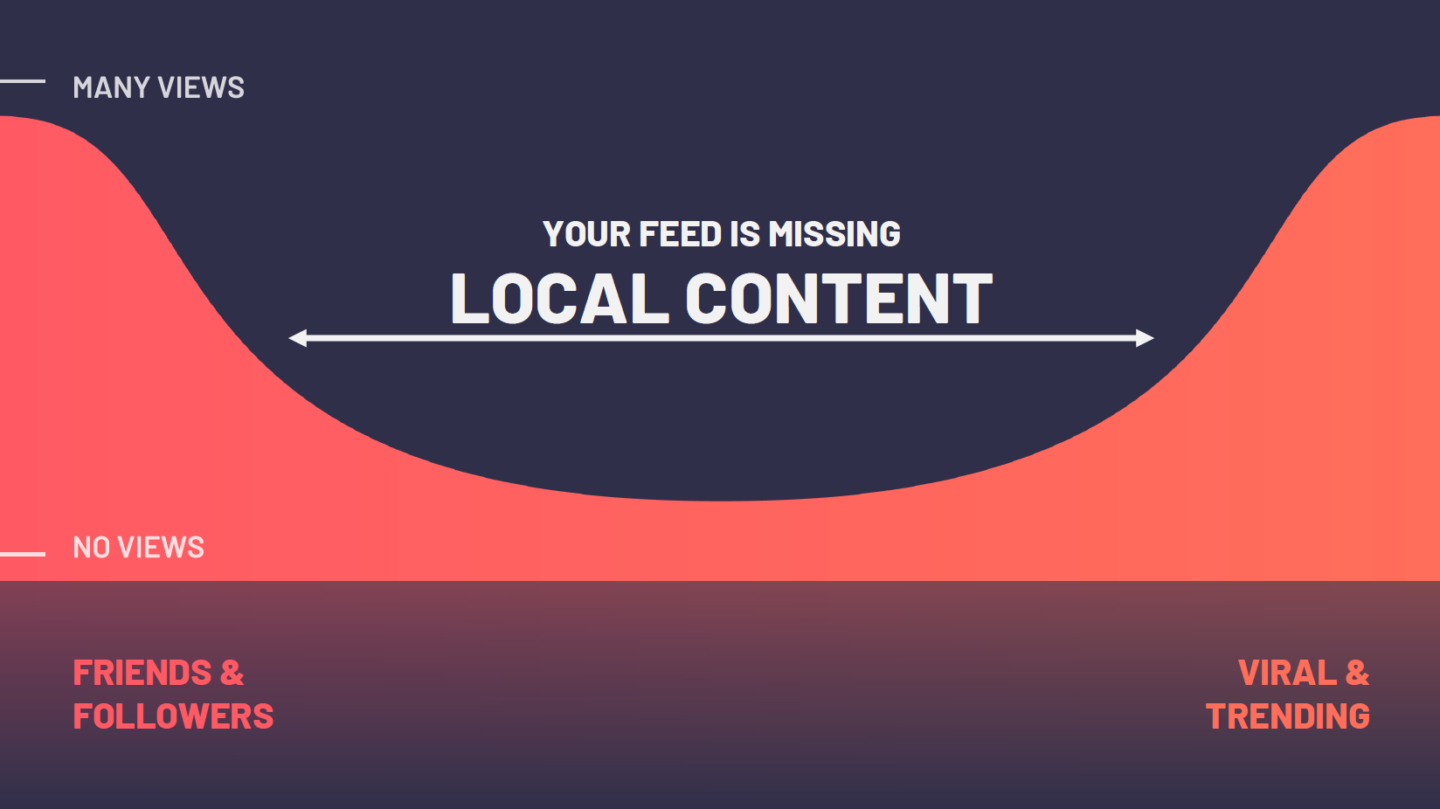 Interconnected & Interactive
One of team Crater's biggest advantages is its interdisciplinary nature. "We're engineers, but we're designers; we're designers, but we know business," said Sheth. "We all converged on the idea that local news is one way that we can empower people to tell the stories that are happening around them so that we can improve community engagement, we can improve social trust and the social fabric."
The Crater team hopes to form partnerships and work in conjunction with existing local news outlets. Their goal is to offer tools, platforms, and services to support local news creators and get people excited about what's happening in their communities.
"Last semester, I actually took a class called Tech, Media & Democracy," said Morkos, who will serve as Crater's Chief Technology Officer. Once a week, the students interacted with high-profile media professionals who serve as guest speakers. Morkos said he has benefitted from "hearing the main points of [those] in local media" and learning how Crater could best serve reporters.
That's the kind of interaction Sheth values the most. He is especially grateful to his professors for, "throwing us out in the wild" and encouraging students to create projects that function well in the real world.
"There's been this very great sense of always being immersed in reality even though we're still in school," he said. "That's what makes us feel confident when we're looking to spin this company out full-time. We've never felt like we've been stuck building Crater in an academic bubble."
Trust Others and Yourself
Throughout the process of Startup Studio, the Crater team has learned a few lessons about starting a company. "The most important thing is to be open," said White. "Talk to as many people as you can. Don't be afraid to share your ideas. It's never helpful to keep an idea secret." Cultivating connections across disciplines, he said, "helps grow you as an entrepreneur."
"I'm a computer science student, so it's tempting to just talk to other computer science students," Morkos said, "but I found that once Vu and I started working together, I started talking to other MBAs. I really learned so much from them just working in an interdisciplinary setting that I wouldn't have if I'd just stuck to my comfort zone."
Being at a school like Cornell Tech that unites aspiring entrepreneurs across various disciplines to inspire and support strategic risk-taking has helped Francois, Crater's Chief Product Officer and the team's only MBA candidate, become "more willing and open to pursuing those dreams."
The biggest lesson for Sheth has been trusting his own talent. "Don't let perceived inexperience hold you back from pursuing an entrepreneurial journey," he said. Because he had just finished college and lacked full-time work experience when he arrived at Cornell Tech, interacting with older MBAs and engineering students could, "feel overwhelming" at first. Eventually he came to realize that the relationships he was building and the practical, hands-on education he was getting counted as valuable, real-world experience.
What's Next?
White said the company's long-term plan involves making locally sourced content, "easily discoverable to anyone living in the community." Sheth summed it up and said, "We're really passionate about this idea, so we're going to continue pursuing it full-time."