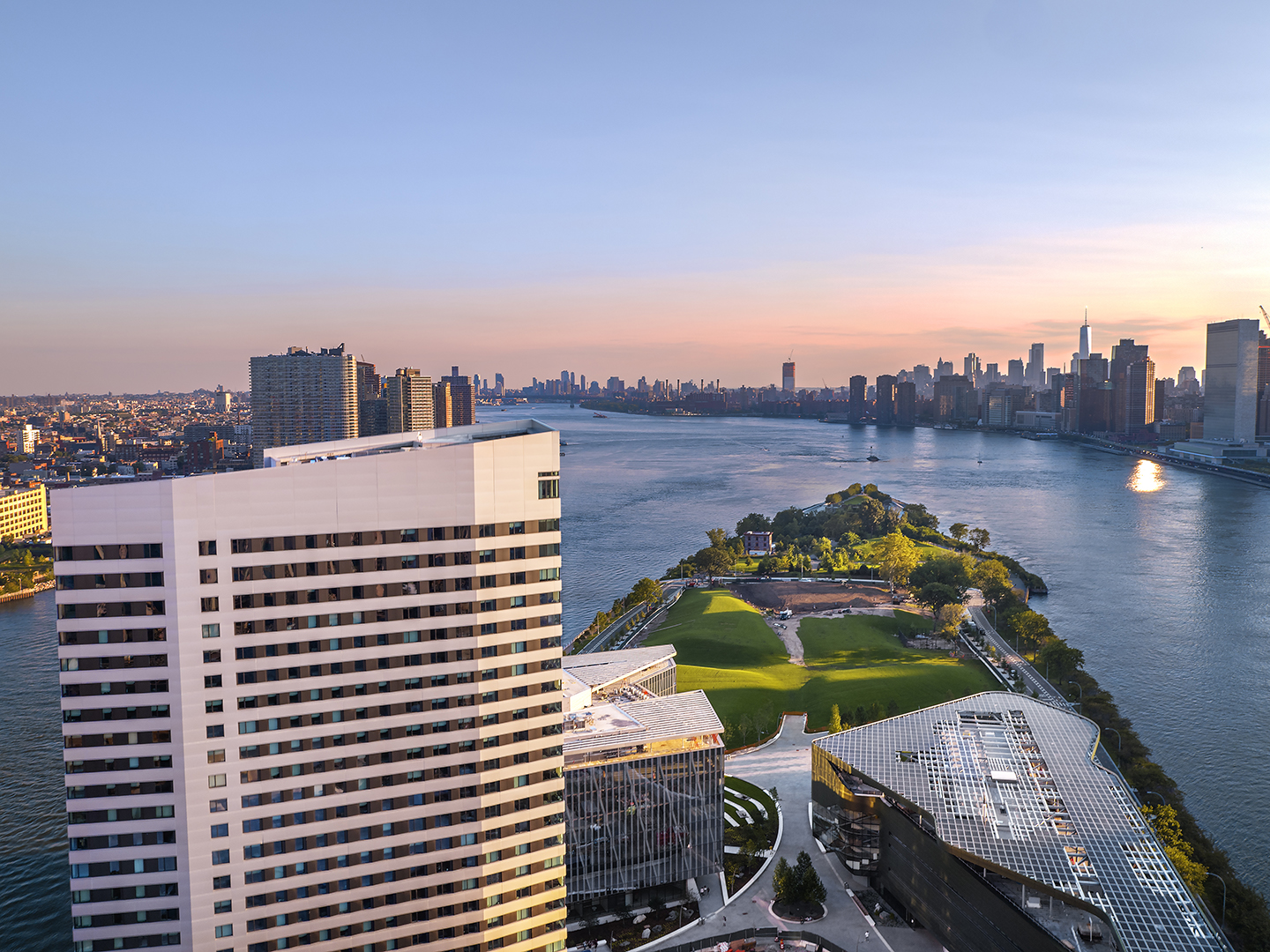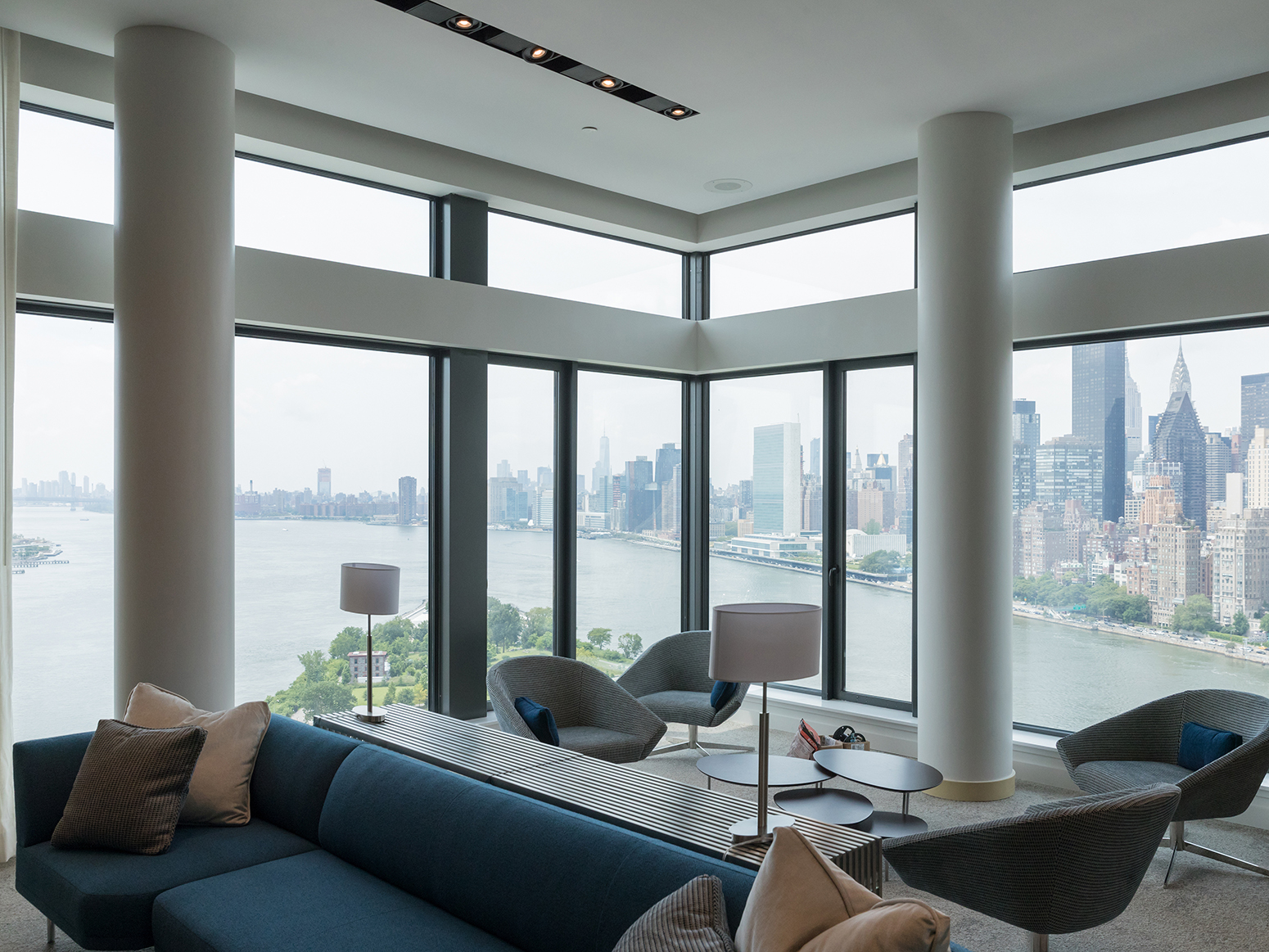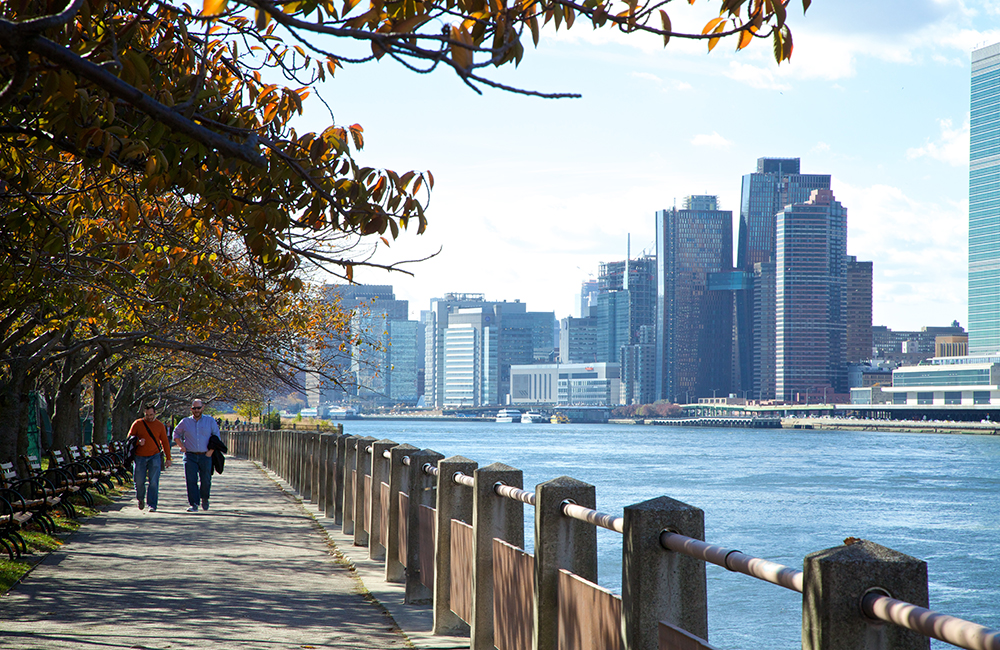 The House at Cornell Tech
The House at Cornell Tech
The House at Cornell Tech
1 OF
Overview
As the world's first residential high-rise built to Passive House standards, The House exemplifies Cornell Tech's commitment to setting new benchmarks in sustainability and innovation. The on-campus home for students and faculty, The House reinforces the social and intellectual connectivity at the heart of Cornell Tech's mission. Geared toward students and faculty who want to live on campus in a traditional residential setting, it also allows them to connect to the New York experience.
Architecture
Designed by Handel Architects, the 270-foot-tall building acts as an iconic marker that can be seen from Manhattan and Queens. The House further serves as a beacon with a metal façade that shimmers in the light, shifting in hue from silver to warm champagne. As elsewhere on campus, The House has a wealth of collaborative space. From the multi-story lobby to the rooftop space, residents have access to many common areas where they can socialize while taking in a stunning view over the East River.
Sustainability
Considered the most rigorous energy efficiency standard in the world, Passive House buildings use 60-70 percent less energy than typical buildings. The façade of The House, constructed of a metal panel system, acts as an insulated blanket wrapping the building. A louver system spans the building to serve as "gills" where the heating and cooling live, allowing the systems to breathe. Compared to conventional construction, it is projected to save 882 tons of CO2 per year—equal to planting 5,300 new trees.