Runway Startup To Pilot Sleep Diagnostic Patch in Two Hospitals Tatch, a startup digital health company incubated as a part of the Jacobs Technion-Cornell Institute's Runway Startup program at Cornell Tech, has announced a pilot partnership with the Feinstein Institute for Medical Research, part of the Northwell Health system, and the Valley Hospital to validate Tatch's sleep diagnostic patch technology.
The company uses its proprietary technology to capture eight precise measurements including respiratory effort, flow, oxygen levels, heart rate, and other indications for sleep apnea diagnosis. Tatch has initiated a process with the FDA with the ultimate ambition to diagnose and aid in treatment of sleep disorders at home.
In the pilots with the Feinstein Institute for Medical Research and the Valley Hospital, the patches will be tested and compared simultaneously with Polysomnography (PSG) data recorded at the sleep lab facility. In one of the pilots measurements will be taken alongside Fitbit and Apple Watch as well.
"It is an important step in our partnership with the distinguished clinicians at the Northwell Health network and the Valley Hospital, and a major milestone towards our goal of using technology to diagnose sleep disorders at home" says the CEO, Dr. Amir Reuveny.
Dr. Stephanie Zandieh, a medical advisor for Tatch and the principal investigator for the Valley pilot, said "It has been an amazing experience working with Tatch for the last 2 years, watching the process from conception to product. This week marks an important milestone for Tatch, starting clinical trials. Tatch will revolutionize sleep medicine by bringing quality measurable sleep testing to your home."
Dr. Michael Kirschenbaum, the lead investigator on this study at the Feinstein Institute for Medical Research added, "We are extremely excited to be collaborating with Tatch and the Jacobs Technion-Cornell Institute at Cornell Tech. Developing innovative tech-based solutions to address gaps in medical and mental health treatment is central to our mission to provide exceptional care and services that reflect the cutting edge in med-tech."
Dr. Fernando Gómez-Baquero the Director of Runway and Spinouts at the Jacobs Technion-Cornell Institute said, "This collaboration between Tatch and these major hospitals is a perfect example of the power of using digital technologies to address some of the most important health challenges of our time. We are proud that one of our most promising startups is focusing on the relevant topic of sleep, and more so that it's working diligently to find the most relevant collaborators so that they can develop real products and services that have the potential of helping millions of patients in the US and all over the world. There are the types of companies and challenges we are looking to support."
About Tatch
Tatch is a digital health technology company on a mission to make sleep medicine more accessible. Founded by a team of PhD's and sleep experts, Tatch is part of the Runway Startup program at the Jacobs Technion-Cornell Institute. Based in New York City, with offices in Tel Aviv, Israel, Tatch was founded in 2017. For more information, visit www.tatch.com.
About the Runway Startup Program
The Runway Startup Postdoc Program is part business school, part research institution, part startup incubator. Based at the Jacobs Technion-Cornell Institute, Runway ushers recent PhDs in digital technology fields through a paradigm shift—from an academic mindset to an entrepreneurial outlook. Postdocs come to the Institute with ideas for unproven products and markets and receive significant support as well as mentorship from academic and business experts in connective media, health technology, security & privacy and computer vision, among a number of other fields.
RELATED STORIES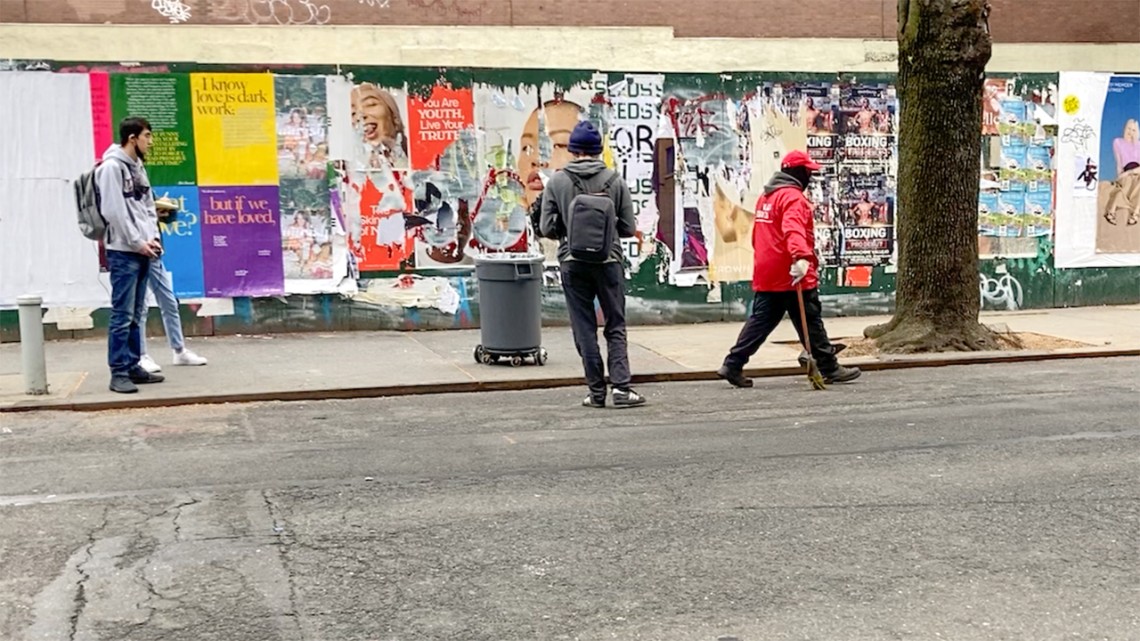 By Patricia Waldron, Cornell Ann S. Bowers College of Computing and Information …