Mixing Mats and Computer Vision Makes Home Exercise Smarter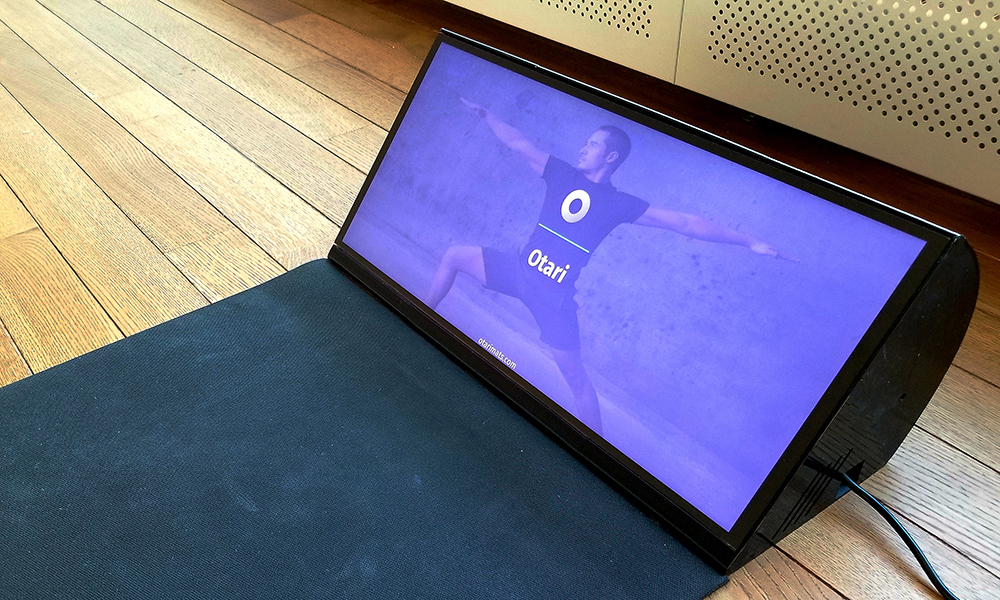 Finding time to stay in shape can be a struggle for busy people. The obvious choices—going to a studio class or following along to YouTube videos at home—have flaws. Classes can be expensive and quality varies. Following a prerecorded yoga session or a high-intensity workout online is a quick and handy option but you won't get individual feedback on your poses, planks, and squat jumps.
It is a problem that struck a chord with former athletes and Cornell Tech graduates, Chris Kruger, Skyler Erickson, Campbell Weaver, candidates for Master in Computer Science '19, and Chris Brownell, Johnson Cornell Tech MBA '19. 
The team's solution, Otari, is a smart exercise mat that uses computer-vision algorithms to recognize how your body is moving in three-dimensional space. It then gives real-time feedback and improvement tips. Designed with city dwellers and space-saving in mind, the mat can be stored in a closet and easily taken out for use. Otari is one of four recipients of a 2019 Cornell Tech Startup Award.
Exclusive content and personalized feedback
Otari's exercise mat comes with an attached HD display and embedded smart camera. Exercises are displayed on a screen and the system uses computer vision to recognize your body position. It then compares this data to key reference points for the exercises you are doing, calculates any differences, and provides real-time feedback.
The team is currently focusing on yoga, Pilates, and interval training, and is working with fitness instructors to develop exclusive content that will be available to download via a subscription service. Audio feedback will be given in the instructor's voice, as opposed to a robotic one, and on-screen graphics will show you where your body should be.
Otari will also respond to your progress and classes will change over time, said Kruger, while a live-streaming option will introduce a competitive edge. "You will have the option to go deep on the feedback on your own or go down the competitive gamification route and feel like you're in a class with your friends," he said.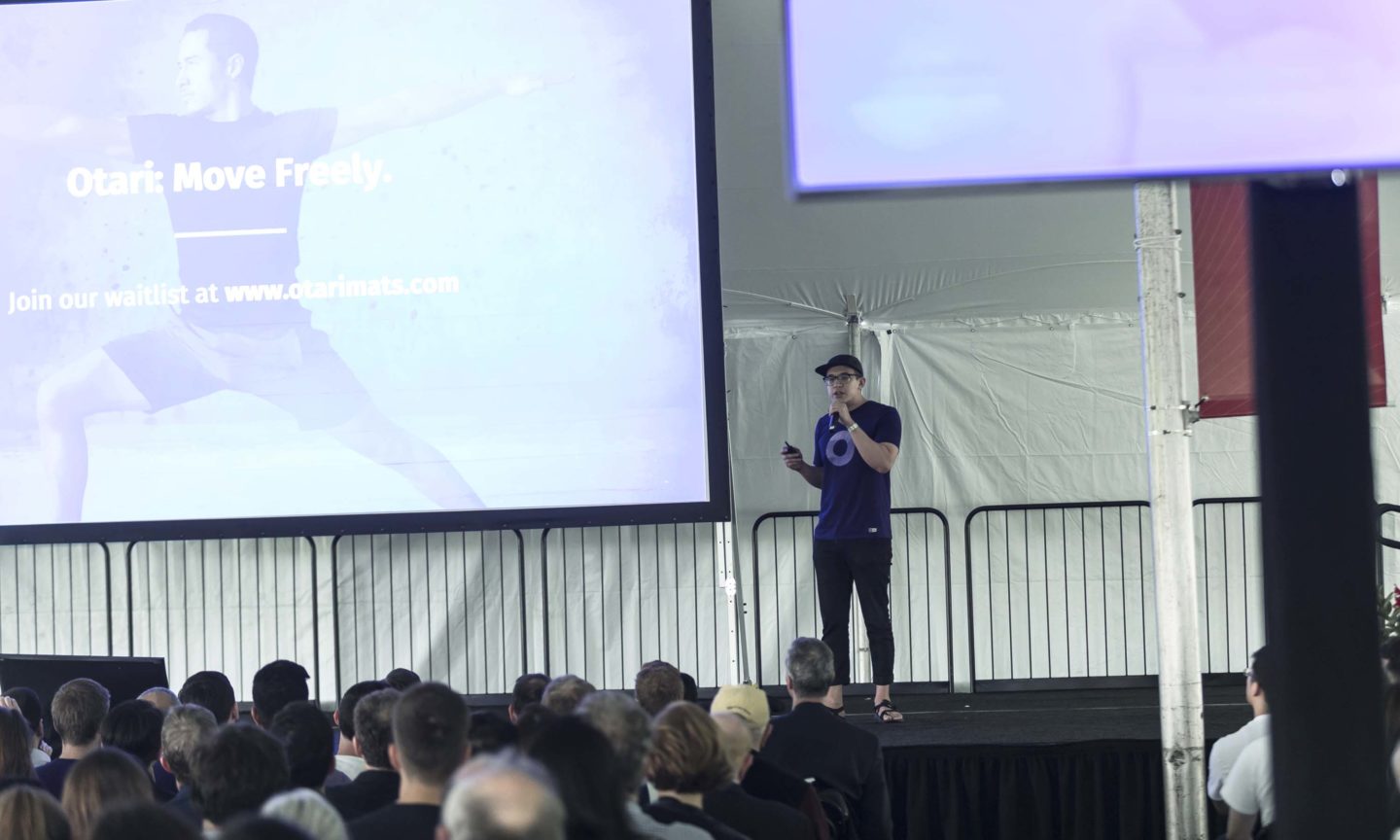 Next steps for the smart mat
Otari is currently a prototype that includes the hardware and software infrastructure for squat jumps and push-ups. Kruger cites on-campus experts, such as MakerLAB's Creative Lead Niti Parikh, as being pivotal in getting the prototype to this stage. Parikh is a designer/maker with more than 10 years of experience in the fields of interior architecture and sustainable manufacturing; her insight has been invaluable, said Kruger.
The Cornell Tech Startup award, which includes $80,000 in pre-seed funding and $20,000 of co-working space in the Tata Innovation Center, will now support the smart mat's trajectory to market. The money will be split between Otari's software and hardware elements. 
In terms of software, the content catalog will be expanded to include complete routines and classes. To develop Otari's hardware, the team will work with a professional industrial designer and identify sustainable production materials. They will also take the product to potential users for feedback. There is a clear timeline for next steps, "On the software front, we're looking to have a totally working, beginning-to-end system by the end of summer. We're hoping to have the hardware piece done and ready to hit the market by the end of 2019 or Q1 2020," Kruger said. 
And what about that unusual brand name? Otari is taken from Otariinae, the scientific name for sea lions, creatures known for their flexibility and curiosity. "We thought it was what we were working towards — curious people improving their flexibility on our mat," said Kruger.
RELATED STORIES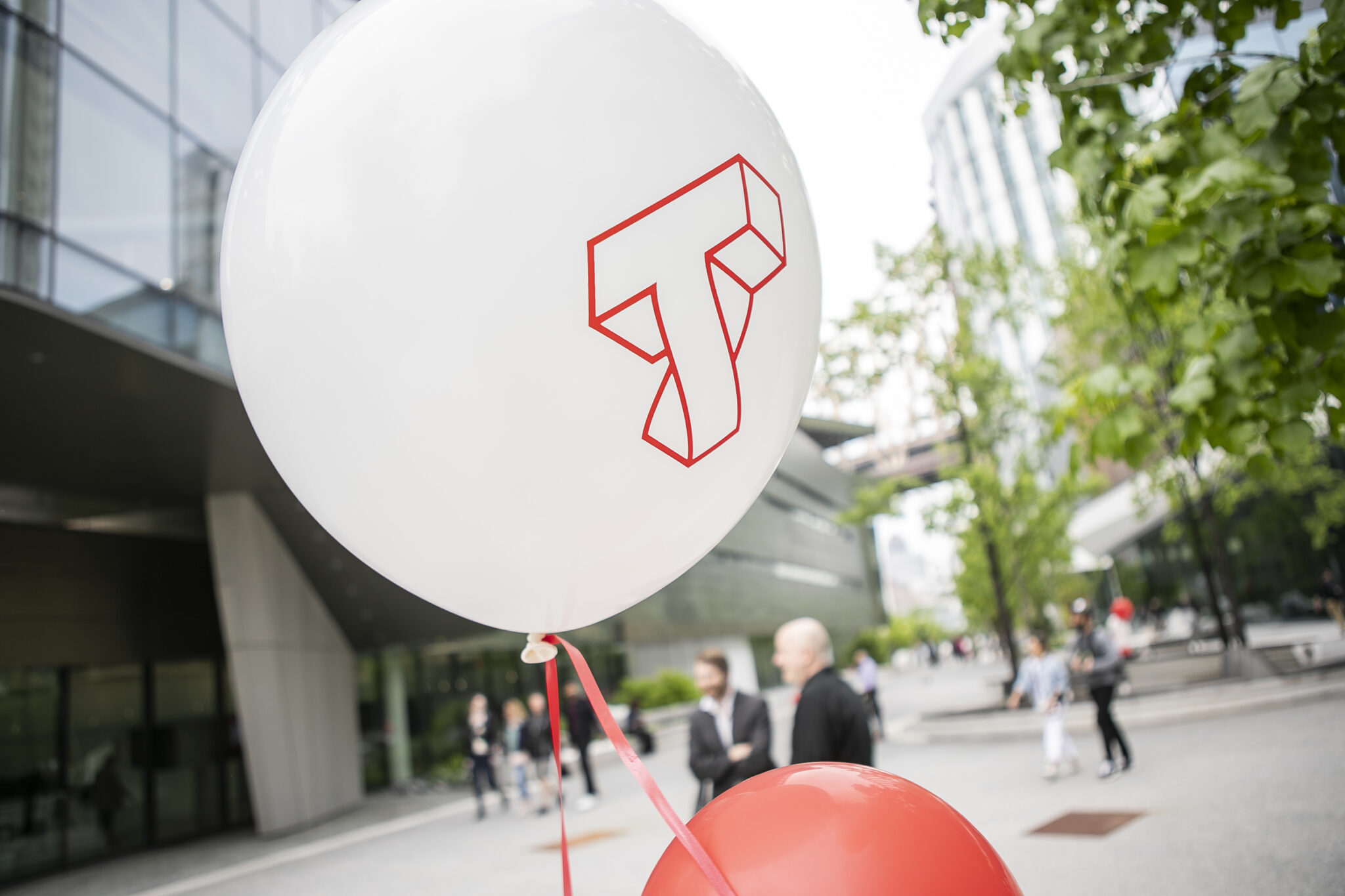 Open Studio, Recognition, research, and more! NEW YORK, NY – The 2022 …