Cornell Tech Announces Winners of 2019 Startup Awards
Student companies received co-working space on Cornell Tech's campus and pre-seed funding totaling up to $100,000
Four spinouts from Cornell Tech's Startup Studio have been acquired since 2015
NEW YORK, NY – Cornell Tech awarded four student startup companies co-working space and pre-seed funding worth up to $100,000 in its fifth annual Startup Awards competition. A panel of tech industry leaders and executives — including Zafrir Schop, founder of Trigger Finance, a Cornell Tech startup acquired by Circle; Habib Kairouz, managing partner of Rho Partners; Tricia Black, founder and partner of Amplifyher Ventures; Caitlin Strandberg, principal of Lerer Hippeau; and Liza Landsman, venture partner at NEA — selected the winning student teams, which will work at the Tata Innovation Center, the state-of-the-art facility where academia and industry converge on the Cornell Tech campus.
"The Startup Awards is a celebration of Cornell Tech's core principles of innovation, teamwork, and creating solutions to real-world problems. This year, I'm excited to see an increase in hardware companies developed along with software solutions across a wide range of industries," said David Tisch, head of Startup Studio at Cornell Tech and managing partner of BoxGroup.
This year's winners are:
Auggi:

Building an intelligent assistant to manage chronic gut disorders

Corcus:

Helps the next generation of small businesses manage and deploy their business infrastructures

Grow:

Facilitates personal growth through the wisdom of your team with continuous feedback on Slack

Otari:

Building a smart exercise mat for yoga, pilates, and body weight exercises that gives real-time feedback on your form in the comfort of your home
The Startup Awards are a capstone of the Studio curriculum, a critical component of the master's experience at Cornell Tech which brings together multi-disciplinary teams to solve real-world problems. In the final semester, students form teams and enroll in Startup Studio, where they combine their diverse program disciplines — computer science, operations research and information engineering, business, health tech, connective media, electrical and computer engineering, and law — to develop ideas and prototypes for their startup in an academic setting. Teams looking to pursue their startups after graduation compete in the Startup Awards for pre-seed funding and co-working space.
Cornell Tech created the award program to help students who have strong concepts from their academic work at Cornell Tech, but may lack the networks and resources required to support themselves in the initial stages before seed funding traditionally becomes available. Cornell Tech's Startup Studio program is run by Tisch along with Adjunct Professor Aniq Rahman, Chief Practice Officer Josh Hartmann and Managing Entrepreneurial Officer Aaron Holiday, Co-founder and Managing Director of 645 Ventures.
More than 70 startups have been formed on the Cornell Tech campus to date, through Startup Studio and the Runway Startup Postdoc Program at the Jacobs Technion-Cornell Institute. The companies have raised a total of $75 million in funding and employ more than 370 people, and over 90% of them are headquartered in NYC. Past Startup Awards winners include Uru, which was acquired by Adobe; Trigger Finance, which was acquired by Circle; and Gitlinks, which was acquired by Infor. Another company developed in Startup Studio, Bowtie, was recently acquired by MINDBODY.
The Startup Award winners will work out of the Cornell Tech space at the Tata Innovation Center. Designed by Weiss/Manfredi architects, the first-of-its-kind building houses an extraordinary mix of cutting-edge companies working alongside groundbreaking Cornell academic teams: from recent Cornell Tech graduates hustling to commercialize a new idea, to start-ups on the verge of explosive growth, and established companies developing leading edge technologies and products. Tenants include tech and investment firm Two Sigma, Citigroup, Ferrero International, Tata Consultancy Services, and NYC FIRST.
About Cornell Tech
Cornell Tech brings together faculty, business leaders, tech entrepreneurs and students in a catalytic environment to produce visionary results grounded in significant needs that will reinvent the way we live in the digital age. Cornell Tech's world-class faculty, graduate students, researchers, PhD candidates, and postdoctoral entrepreneurs are focused on building technologies that will directly address societal and commercial needs. They conduct groundbreaking research, collaborate extensively with tech-oriented companies and organizations, and launch their own startups. Cornell Tech has seven Masters programs, including two dual-degree programs with the Technion-Israel Institute of Technology through the Jacobs Technion-Cornell Institute. Key to Cornell Tech is its relationship with New York City — the campus has a dedicated K-12 initiative to bring tech education into local schools, and the WiTNY program, a partnership with City University of New York to encourage more young women to pursue degrees and careers in tech.
Cornell Tech's Roosevelt Island campus opened fall 2017. When fully completed, the campus will include two million square feet of state-of-the-art buildings, over two acres of open space, and will be home to more than 2,000 graduate students and hundreds of faculty and staff.
RELATED STORIES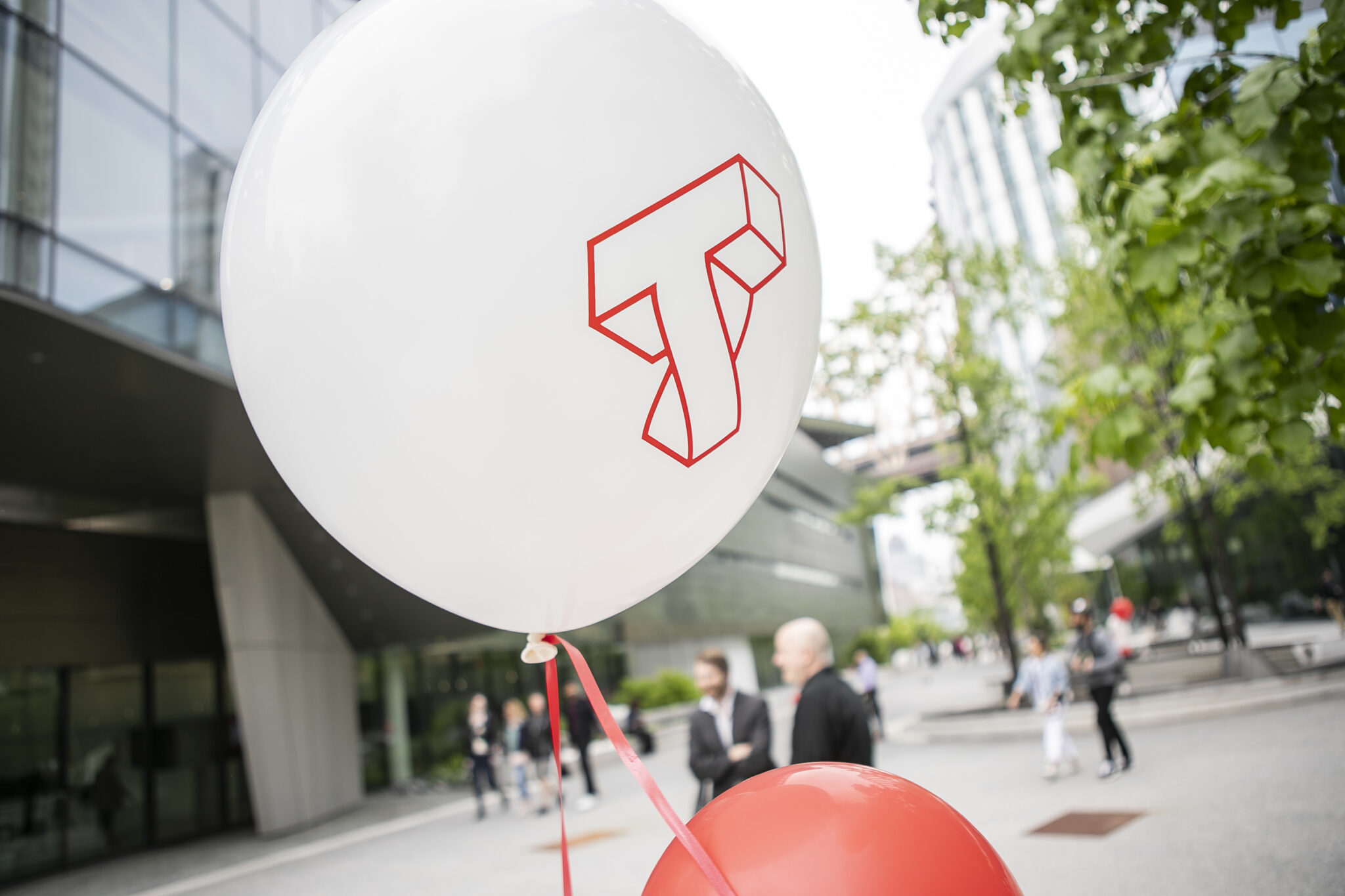 Open Studio, Recognition, research, and more! NEW YORK, NY – The 2022 …