How Thread Learning is Modernizing the Complex World of Autism Care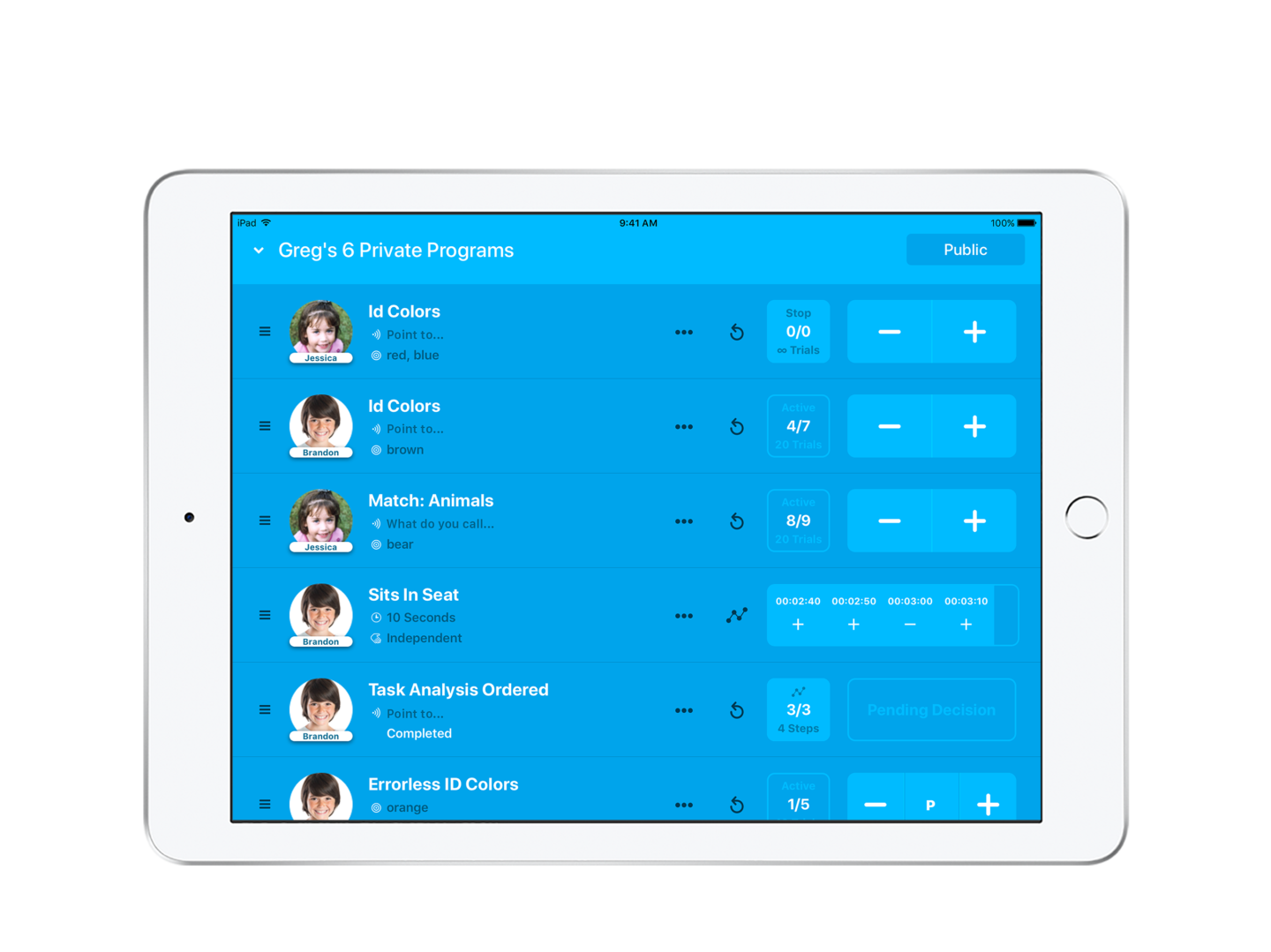 One in 59 children in the United States is born on the autism spectrum, which is a 424 percent increase from autism rates in 2001. Given this rapid increase in autism diagnoses and the length of school and training for autism caregivers, it's not surprising that there is a catastrophic shortage of therapists and educators to help these kids learn and thrive. Every hour of a therapist's day is needed to treat children, do treatment analysis, and communicate with parents. Instead, much of their day is spent on paperwork.
Thread Learning aims to radically improve that process.
Two years ago, Greg Brill, Johnson Cornell Tech MBA '16, and Sam Raudabaugh, Master in Computer Science '16, won a $100,000 investment from Cornell Tech to create an electronic health record for the therapists and other caretakers working with children with autism.
Until recently, therapists and teachers primarily analyzed and tracked students' progress with a pen and paper in a painstaking process. Brill and Raudabaugh's product Thread allows them to collect, graph, and analyze academic and behavioral data on an intuitive mobile application and online portal.
Through the power of technology, caregivers can now coordinate care for the first time by sending instructions and automatic progress reports to parents and other caregivers. Thread even gives caregivers reminders and advice to help increase the quality of instruction. Brill and Raudabaugh are now hoping the data collected through the platform proves that coordinated care among caregivers along with improved parental involvement will increase the rate of learning in the children.
At the same time, Thread also helps therapists and teachers save many hours per week in paperwork, which opens up more time with the children.
"Our goal is to bring efficient, top-quality care to the millions of people around the world on the autism spectrum," said Brill, who worked in autism education prior to pursuing his MBA.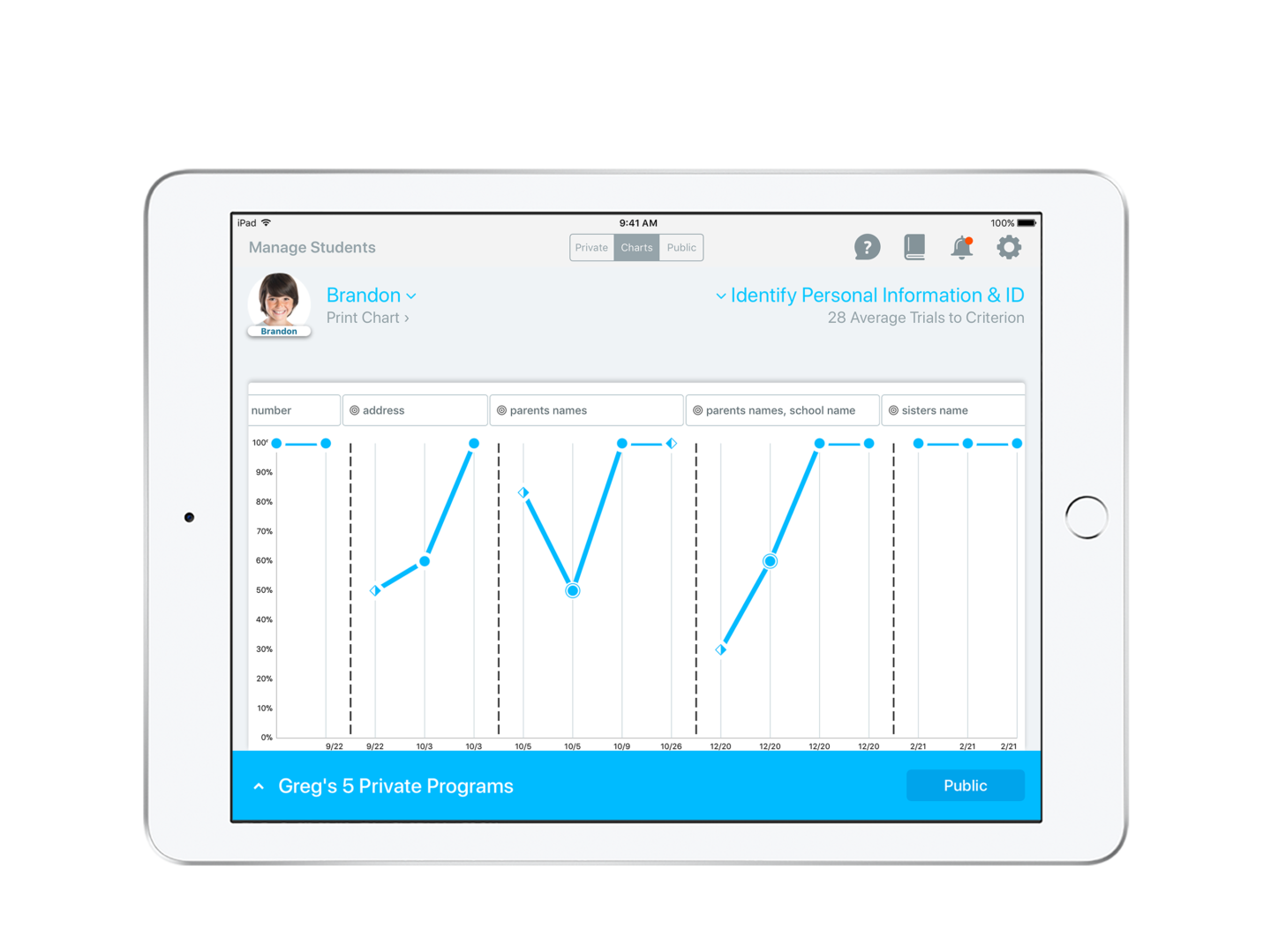 Only 3 months after the company started, the Thread platform was ready to deploy as a successful pilot in New York City autism classrooms. This traction, and the fact that the system was already piloted successfully in real classrooms, aided the team when they presented for one of Cornell Tech's Startup Awards in front of 300+ audience of venture capitalists, students, investors, and judges. Since then, Brill and Raudabaugh's dream of doing social good while building a business has evolved far beyond their initial vision. After Cornell and the success of their first product, they raised an additional $1.23 million Seed Round to build a second product for practice management, to help simplify the complicated world of insurance reimbursement, session notes, and healthcare management.
"Everyone knows someone affected by complicated insurance systems," said Raudabaugh. He feels good about building a program that will allow insurance companies to more efficiently understand and process claims, reducing stress for the affected families.
Thread Learning's team and business are growing quickly. They recently added one of the largest autism therapy providers in the United States to their customer list, Proud Moments ABA. Thread Learning expects to add at least eight New York area schools to its customer list in September and expand to ten campuses of NYC Autism Charter School this school year. They also hope to hire two more employees to add to their four full-time and five part-time workers.
An Emphasis On Simplifying User Experience
As soon as they met on the first day of Cornell Tech's Admitted Students Day, Brill and Raudabaugh knew they wanted to collaborate.
"I even wrote about autism in my personal statement for Cornell Tech," said Raudabaugh, whose family includes teachers and computer scientists. "I was inspired by the inclusive technologies I saw for people with autism on the app store, but talking to Greg, I realized that there were still huge problems in autism that needed solving."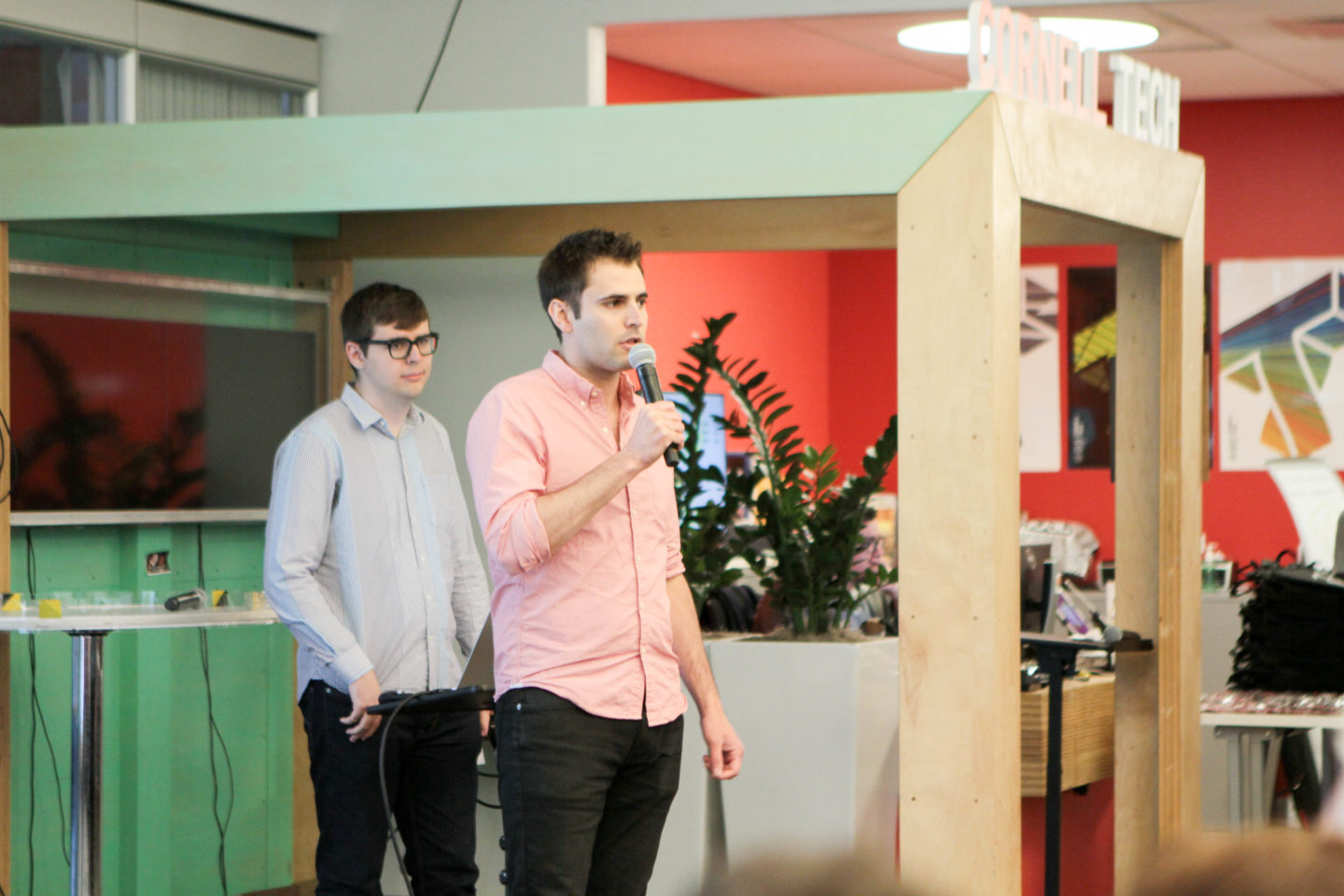 Cornell Tech's curriculum encourages students to solve problems from a customer's perspective by focusing on user feedback and experimentation. For example, Brill and Raudabaugh worked closely with their potential customers and found that therapists want to be able to work on multiple lesson plans with multiple children at the same time because it's been shown to better engage children, leading to measurably improved outcomes. Thread allows teachers to instruct and measure up to six lesson plans simultaneously with many students .
"That inspired us to make being user-friendly a core value of the company," said Raudabaugh.
Despite advances in inclusive technology, the digital revolution has largely passed by the autism space. Thread Learning aims to fix that by creating an intuitive and easy-to-use platform that helps therapists and teachers provide cutting-edge care.
"Everyone in the space does instruction a little differently," said Brill. "The fact that Thread is built to be super intuitive means we can support all the different instructional methodologies that our customers use."
Unlike other products, Thread tries to support all special-needs therapists and teachers, including behavioral analysts who use a variety of Applied Behavior Analysis (ABA) based methodologies. In recent years, ABA has gained widespread adoption from government and insurance, leading to a triple-digit increase in the number of children receiving autism-related services. Thread's aforementioned multiple-student data tracking surpasses competing products built under the false assumption that caretakers are testing one data point with one student at a time.
The platform's intuitive user interface was created with the help of Stephen Lang, the User Experience designer-in-residence at Cornell Tech's The Foundry. "Cornell Tech gave us access to a great network," said Raudabaugh.
What's Next?
After seeing success in home care, clinics, and classrooms, the Thread Learning team now has its eyes set on making scalable improvements to the autism ecosystem. With Thread, they are collecting millions of data points on how children with special needs learn and now plan on using data analytics and deep learning to create insights for caregivers.  
"Almost everything we know about special-needs therapy was learned in studies of small groups of children, which takes years to conduct and disseminate," said Brill. "We'll be able to look at how hundreds of thousands of children learn, which I think will give us real insight into things like path-of-treatment, learning styles, and instructional techniques."
Thread Learning's mission has a  global scope. "There are probably at least 7 million people around the globe on the autism spectrum," said Brill. "While modern treatment is extremely effective, the vast majority of people living with autism aren't getting it. We want to push the boundaries of cutting-edge care, while also using technology to bring the best research, the best tools, and the best care to people all around the world."
RELATED STORIES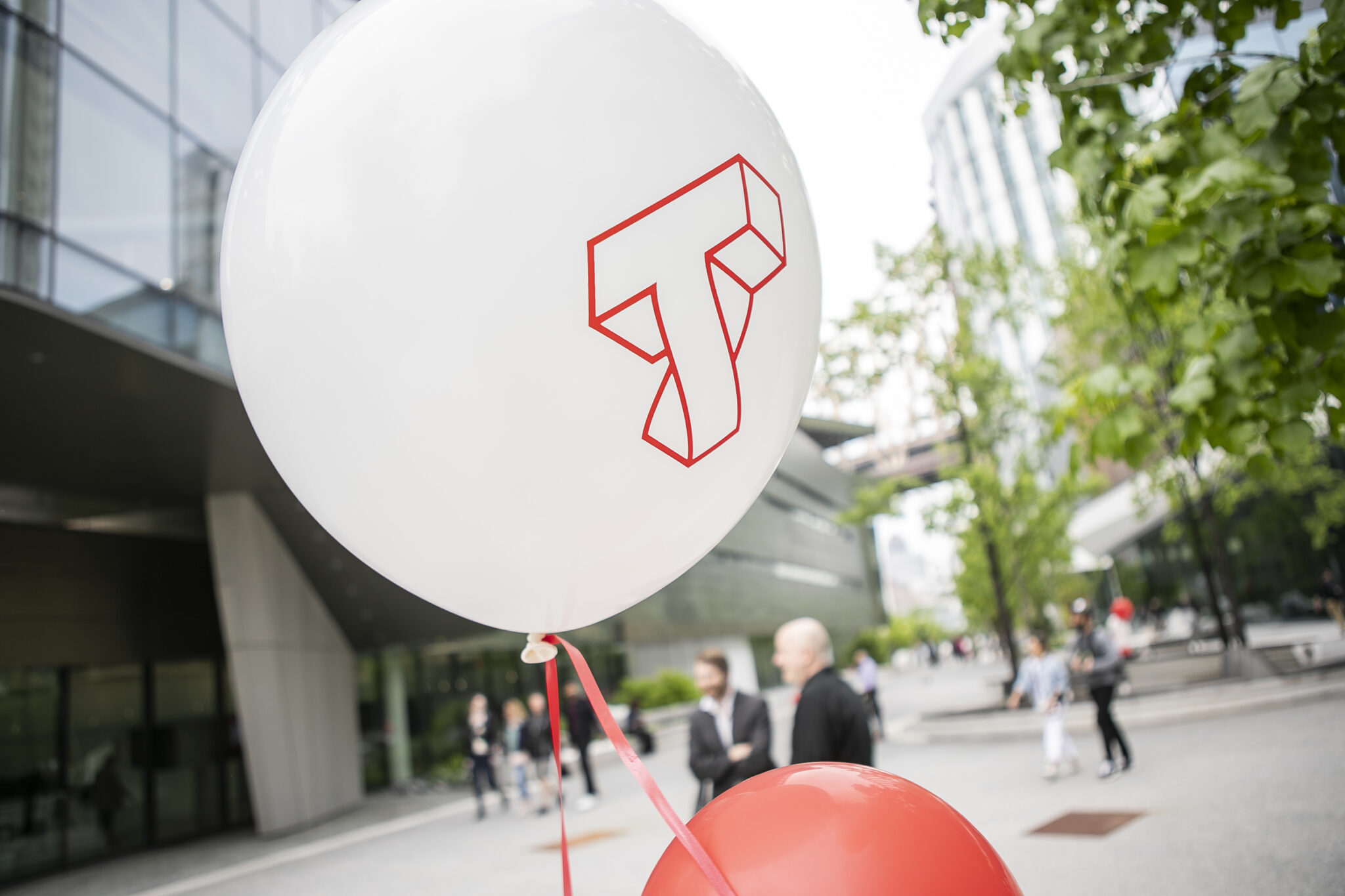 Open Studio, Recognition, research, and more! NEW YORK, NY – The 2022 …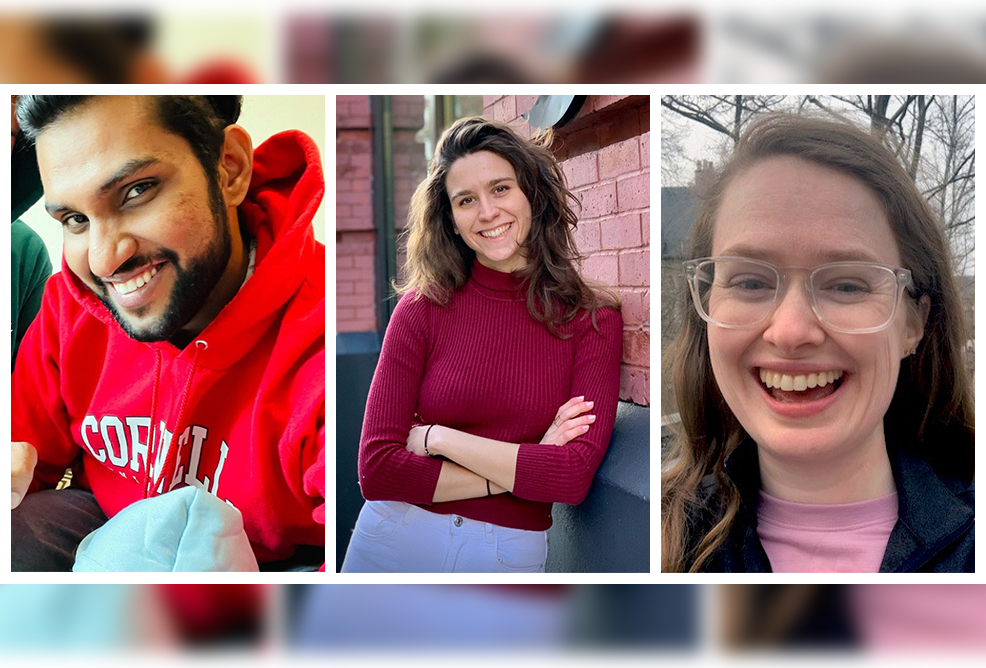 By Linda Copman As Cornell Tech celebrates its 10th year, the school has …