How Cornell Tech Aims to Foster 'the right kind of entrepreneurship'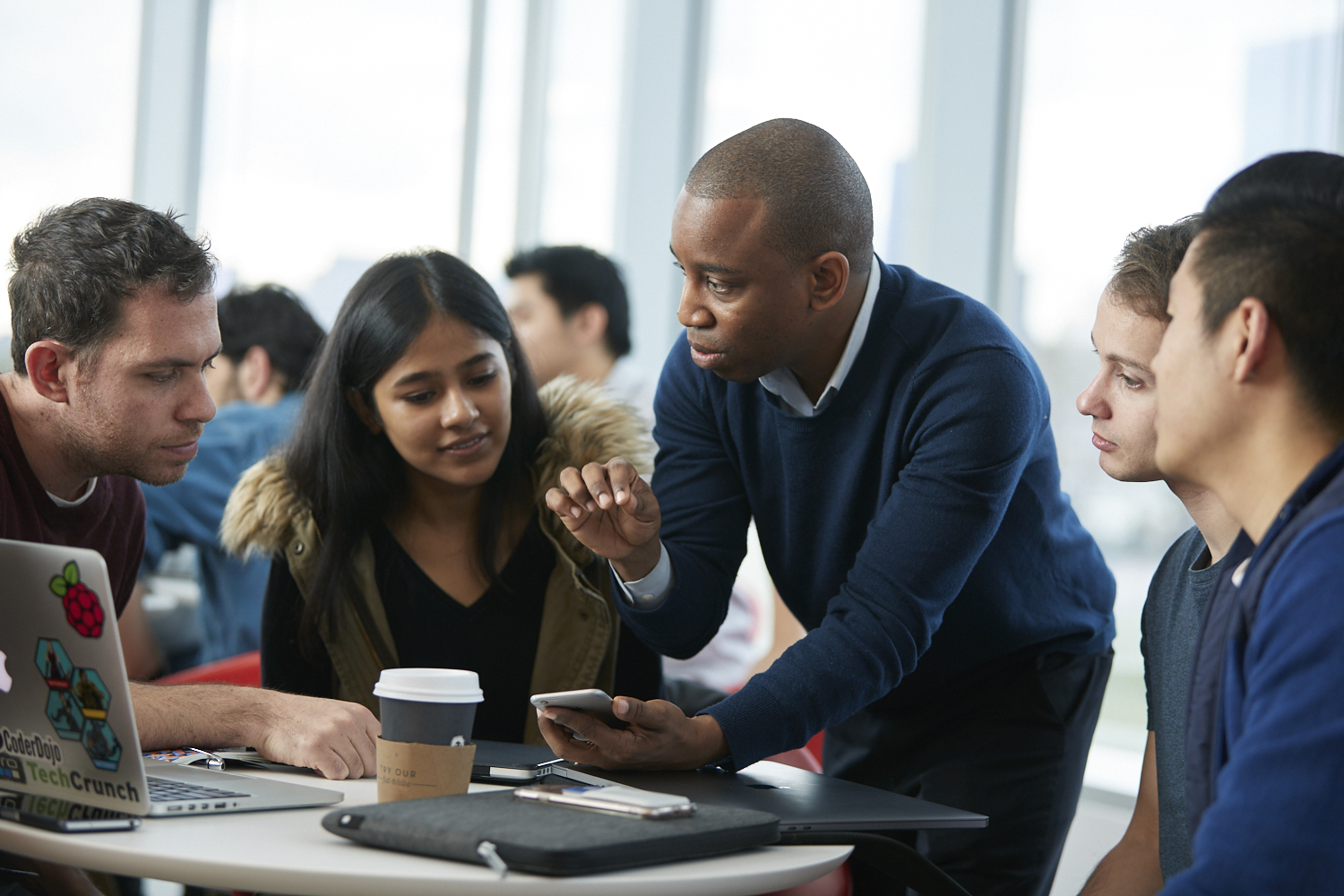 New technologies are now faster, cheaper, and easier to develop than ever before. But such rapid and often unchecked innovation can sometimes lead to harmful outcomes.
For Frederic Rubinstein '52, LLB '55, "The right kind of entrepreneurship and technology should make a significant positive contribution to improving life on our planet."
Having devoted a substantial portion of his legal career to startup and technology companies, Rubinstein is "enthused about Cornell's aggressive entry into the tech arena." He sees Cornell Tech's diverse coalition of academics, students, and creators as a golden opportunity to address some of the biggest issues of the day, given that we live in "difficult times, culturally, politically, and economically." Rubinstein wants to make it easier for students to transform their best ideas and most promising products and services into viable and socially responsible tech companies.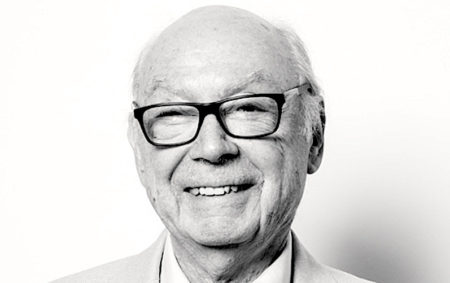 That's why he and his wife Susan gave a $1-million gift to the campus to establish the Frederic and Susan Rubinstein Fund for Social Benefit in Entrepreneurial Programs. The Fund will support efforts to foster active and intelligent civic engagement by improving health and education—ambitious students will have more opportunities than ever to create socially impactful projects to make a real difference.
Rubinstein's gift will help propel a widely shared ethos across campus.
Aaron Holiday, a Managing Entrepreneurial Officer who works closely with Cornell Tech spinout startups and the school's Startup Studio program, shares the Rubinsteins' commitment to promoting social responsibility in new tech. An ethic of social responsibility is, Holiday said, "critically important to the work that we do," especially in a world where tech is embedded in every aspect of society and has an enormous impact on an ever-growing number of people.
"When we first started creating studio startups, just like everyone else, we were really excited about drones, virtual reality, blockchain, and cryptocurrency," Holiday said. "But what has been most rewarding, and surprising, as a person who's been involved in helping to build all of this, is students' strong interest in purpose-driven companies."
In recent years, Cornell Tech students have conceived of and launched products to make mobile phones more accessible to illiterate people, make speech therapy more accessible to children with speech impediments, and make it easier for special education teachers to track data that help improve outcomes for students with autism.
Holiday is particularly proud of how the Cornell Tech Startup Awards, which offer winning teams up to $100,000 in post-academic, pre-seed funding, have helped allow students who "might not traditionally have had an opportunity to build a company to have a swing at bat."
In addition to creating opportunities for such students, Holiday said, questions about social entrepreneurship and social responsibility are embedded in the Startup Award application itself.
"We want students from the very beginning, at the earliest stages of a company's formation, to think about social responsibility, diversity and inclusion, and the ethical impact of tech on the world," Holiday said.
One such venture, Full Plate, is an online service designed to help low-income customers access nutritious, fully prepared meals. Co-founder Ryan Lupton, Johnson Cornell Tech MBA '18, realized an entire customer segment was being overlooked by meal delivery services such as Blue Apron, Green Chef, and HelloFresh. "We wanted to understand how we could bring the same sort of convenience [provided by other meal delivery services], but also bring nutrition, and offer it at a price point that low-income customers and families could afford," he said.
Co-founder Chris Stuart, a Parsons Design and Technology MFA student, agrees, and added, "My motivation to create Full Plate came in part from seeing how my family and the people of Puerto Rico were struggling even to get food on their plates after Hurricane Maria, let alone eat nutritiously. The name 'Full Plate' comes from my desire to help bring full, healthy meals to people's tables."
Although Full Plate is launching in New York City, Stuart would love to bring it to his home of Puerto Rico one day. "What's important is that being part of a social entrepreneurship team we're not measuring our success based solely in terms of what's profitable," he said. "Success for me and Ryan means that we've improved people's lives. That's how I define social entrepreneurship: we're doing this for the social impact and to improve people's health and better their everyday lives."
Like Holiday, Lupton said much of the campus energy for socially conscious projects comes from the students themselves. "The idea and the importance of social entrepreneurship on Cornell Tech's campus is really led by students who are, for the most part, digitally native," he said. "And they have a clear vision for how they want technology to be used in a way that improves lives. That student-led initiative is a big piece of what I value about Cornell Tech."
Both Lupton and Stuart are grateful for the opportunity to pour their energy and drive into socially conscious entrepreneurship. "What I value most," said Stuart, "is the opportunity to work with people from diverse backgrounds, meet all these people with all these different skills, and figure out how they can combine to make one amazing startup."
RELATED STORIES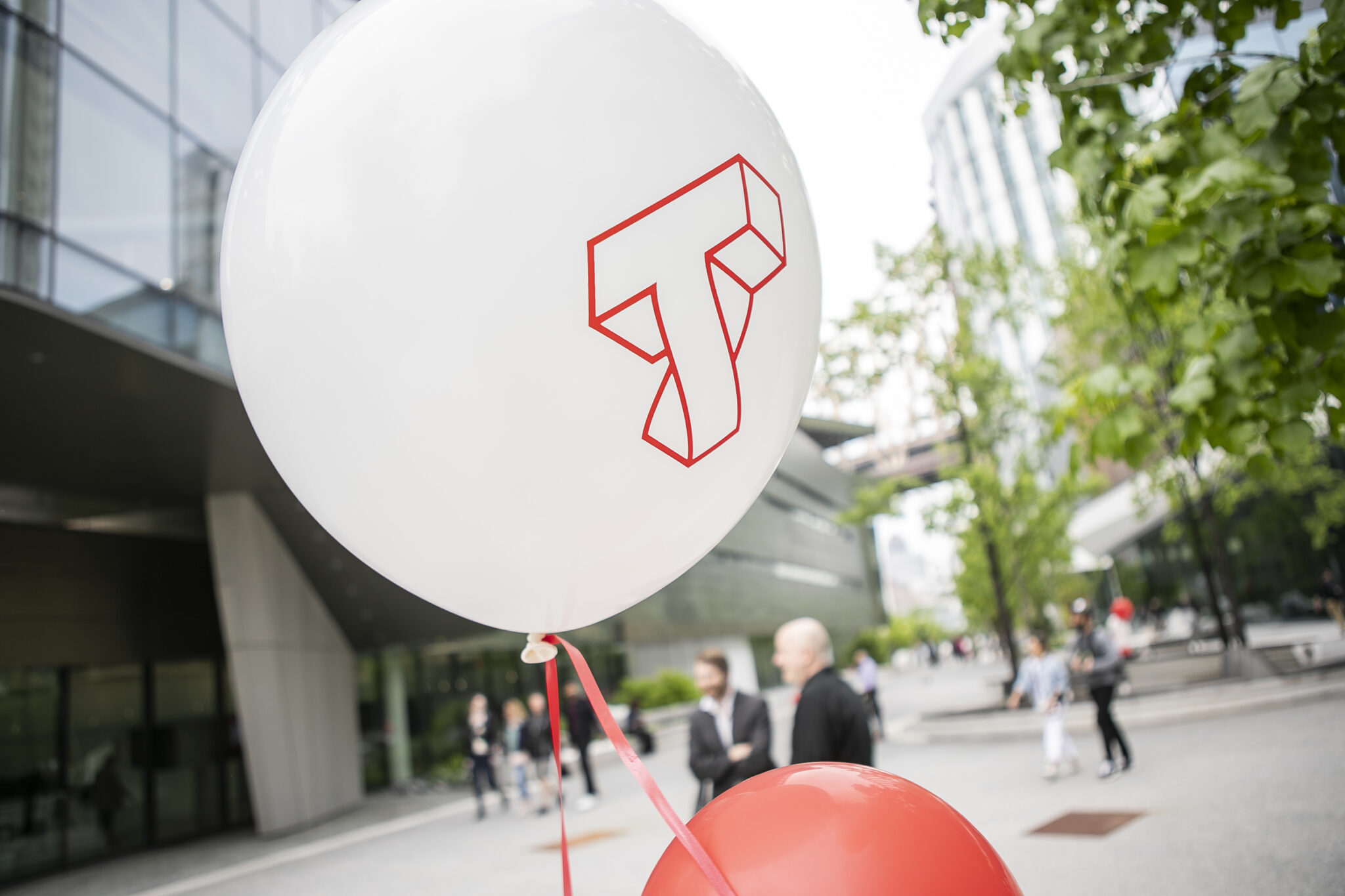 Open Studio, Recognition, research, and more! NEW YORK, NY – The 2022 …