Cornell Tech Clinic Helps Domestic Violence Survivors During COVID-19 Crisis
Innovative Program Assists Survivors in New York City Remotely
New York, NY (April 3, 2020) — Survivors of intimate partner violence living through the COVID-19 crisis are depending more than ever on technology to keep them safe from harm — and Cornell Tech's Clinic to End Tech Abuse (CETA) has created an innovative remote program to help them use their devices without fear of monitoring or stalking, CETA's leadership said today.
The COVID-19 pandemic has created new ways for abusers to control victims, many of whom may have few alternatives to staying inside with someone who is trying to isolate and harm them. CETA has long provided in-person tech assistance to intimate partner violence survivors whose abusers are monitoring their phones and online accounts, and has now developed a system for offering such advice remotely — while avoiding alerting the abuser that the survivor is seeking help.
"Finding safe ways to give advice to abuse survivors who fear their partners are monitoring every call, chat, or email has been especially challenging during this difficult time — but necessity is the parent of invention," said Sarah St.Vincent, Director of CETA. "As survivors turn to technology more than ever to connect with social services and the outside world, we're here to help prevent abusers from taking advantage of the crisis."
CETA partners with the New York City Mayor's Office to End Domestic and Gender-Based Violence (ENDGBV) and the city's Family Justice Centers to provide the clinic's services to survivors. This collaboration has continued during the pandemic, with case workers able to refer their clients to these City agencies to set up consultations with the clinic about possible tech-enabled abuse.
CETA's new program uses careful strategies for advising survivors or their case workers remotely, and the clinic has held pilot sessions during the past week to test and strengthen its approach. Volunteers will also produce online how-to guides that survivors and those assisting them can use for self-help, while researchers at Cornell Tech study how best to serve people experiencing tech abuse during a crisis.
New Yorkers who worry that their current or former partners are using technology to harm them can contact their local FJC to request an appointment with the clinic.
"We're determined to continue helping survivors in every borough throughout the COVID-19 crisis," St.Vincent concluded. "There's never an excuse for intimate partner violence, and our team is here to help survivors keep their digital lifelines."
For more information, contact:
Sarah St.Vincent, CETA Director –  stvincent@cornell.edu, (917) 960-9493, @Sarah_StVincent
Cornell Tech PR: cornell@berlinrosen.com
About Cornell Tech
Cornell Tech's degree programs and research initiatives provide responsive approaches to the rapid emergence of technologies and their societal impact in the digital age. Cornell Tech offers seven doctoral programs and seven master's programs, including two dual-degree programs with the Technion-Israel Institute of Technology through the Jacobs Cornell-Technion Institute. Cornell Tech's world-class faculty, graduate students, researchers, and postdoctoral entrepreneurs are focused on building better tuned, highly valuable and more accessible technology for commercial and community use. Key to Cornell Tech is its commitment to growing the tech sector within New York City. Cornell Tech students and postdocs have founded more than 70+ startups in New York City, creating more than 370 new jobs and attracting more than $75 million in investments. The campus also has a dedicated K-12 initiative to bring tech education into local schools, and the WiTNY program (now Break Through Tech), a partnership with City University of New York that is increasing the number of young New York City women who pursue degrees and careers in tech.
RELATED STORIES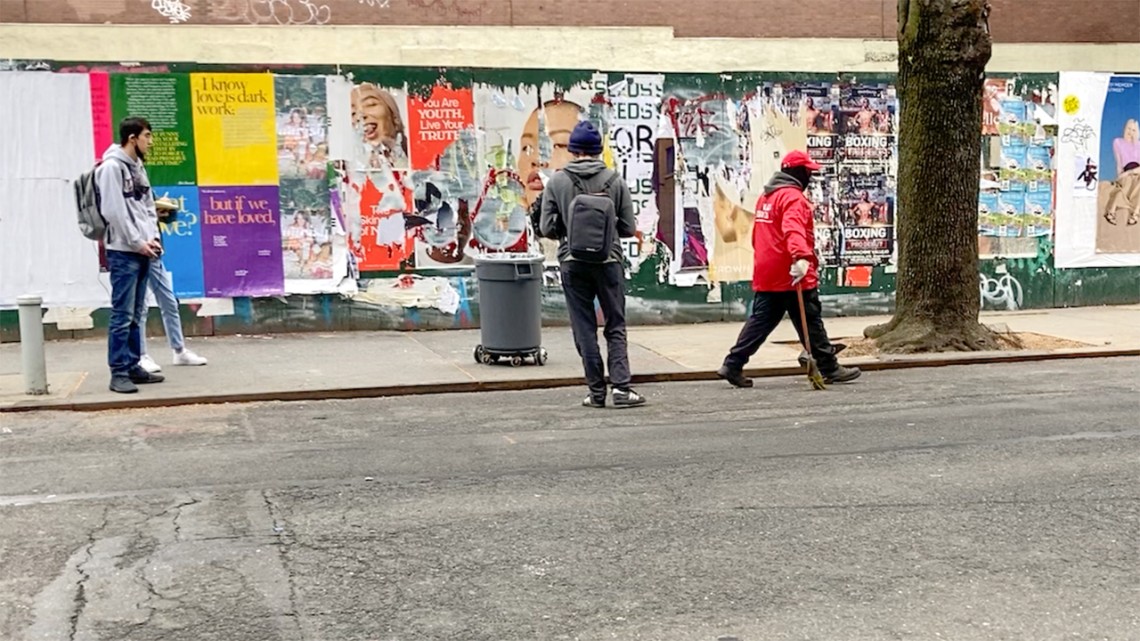 By Patricia Waldron, Cornell Ann S. Bowers College of Computing and Information …