Corcus Helps Content Creators Keep It Simple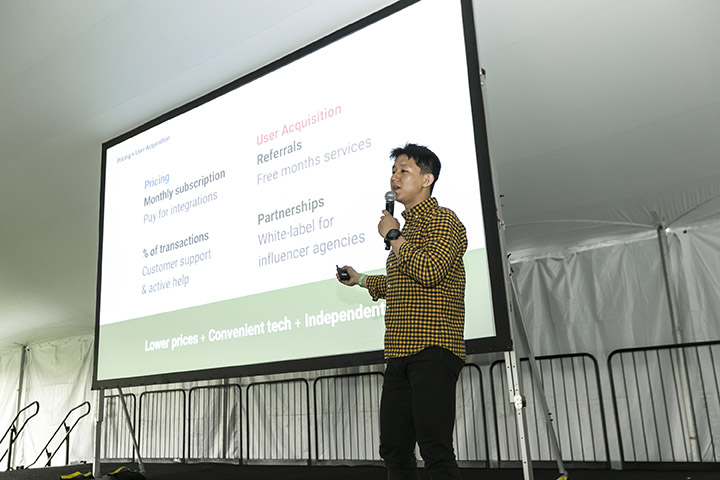 You might not think watching videos on YouTube would be the key to creating a Startup Award-winning project.
But it worked for Rongxin Zhang, Technion-Cornell Dual Master's Degree in Connective Media '19, who worked as a software engineer at the real estate/tech company Zillow for several years prior to attending Cornell Tech. Rongxin was among the founders of a data startup that was acquired by Zillow in 2014.
While spending hours on YouTube is, he acknowledged, "probably a bad thing," that habit led to a great idea when he started to notice how many YouTube content creators monetized their content through side businesses, rather than directly through YouTube ads or sponsorships.
Creating Corcus
That realization inspired Zhang to found Corcus.io, which helps the next generation of content creators grow and run their entire business through a suite of digital tools and services. One of Corcus' products which solves this is a unified management dashboard.
"A big problem for creators right now is that they have to use maybe a dozen different dashboards," said Zhang.
Creators need a homepage to establish a web presence, a media kit to work with sponsors, a Shopify page to display and sell merchandise, a MailChimp account for creators to email followers and subscribers, a ticketing platform to promote live events, a PayPal account, etc.
The problem is that most creators are run by one or two-person teams. By creating a central dashboard from which every aspect of their business can be managed, Corcus aims to ease the lives of new creators by allowing them to automate key aspects of their businesses.
Among other companies and creators, Zhang has been working with a successful YouTube fitness content creator with over 600,000 YouTube subscribers. Thanks to Corcus, she can now automate many of the mundane business tasks and focus on creating great content for her audience. One of the core benefits of using Corcus is that it "knows" how past campaigns have worked from tracking a business's analytics. As a result, it can help creators build compelling digital media kits and "rate-cards" that make it easier for them to attract and work with sponsors.
"It's really powerful when all of these things come together in a single platform," said Zhang, as a single connected system creates "some sort of intelligence" for "automatically managing" and growing entire product or sales campaigns.

The Cornell Tech Advantage
In winning one of four Cornell Tech Startup Awards, Corcus received a number of tangible benefits, including $80,000 in pre-seed funding and $20,000 worth of co-working space in the Tata Innovation Center on the Cornell Tech campus.
But for Zhang, the most valuable part of the award was the community of founders and mentors he now has access to and the validation for the market. Describing it as a crucial "runway" between finishing school and launching Corcus, he said the award has been essential in helping to hire talented people, build a better product and feel more confident in his creation.
Zhang also appreciates Cornell Tech's emphasis on social responsibility, and praised the school for encouraging students to invest in projects "which can be a source of light in the dark." 
He said he approached his project by asking himself, "In 3 years time, will I be proud of what I built, the impact it had on the people that I served and was the reward big? If the answer to these questions is yes, then I pursue it," Zhang said.
Another valuable legacy of Zhang's time at Cornell Tech is increased resilience. Having had to learn how to solve complex problems and having worked with talented and hardworking classmates, he now has a better understanding of "how to deal with that doubt" that all entrepreneurs face. "If things aren't working out or you don't know how to solve a problem, you can look back and say, 'Okay, I've had similar experiences and I know where to look for the answer, and this is how I overcame it.'"
RELATED STORIES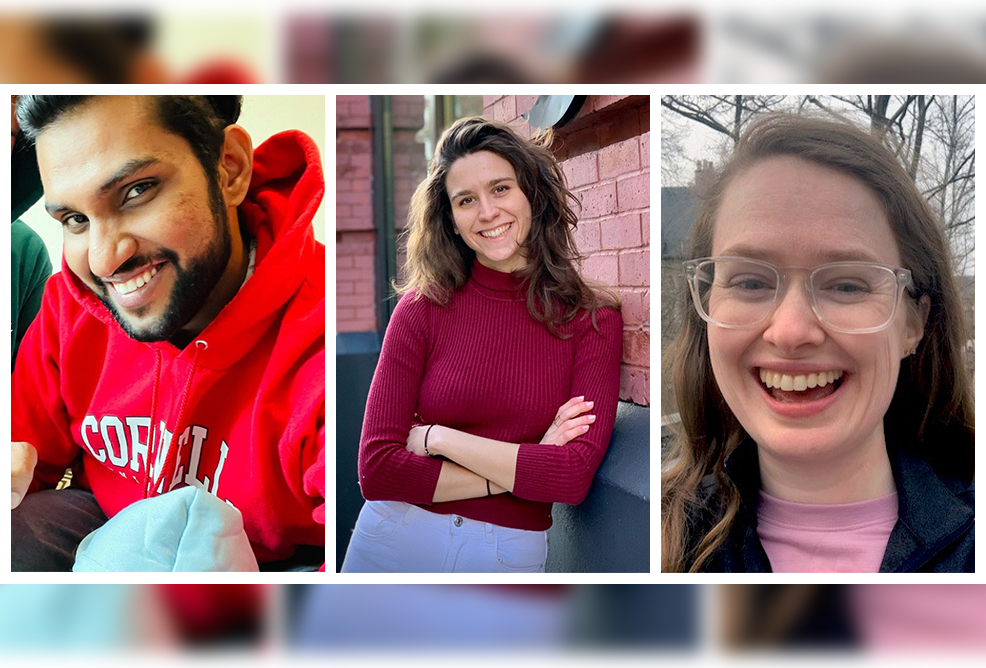 By Linda Copman As Cornell Tech celebrates its 10th year, the school has …