Alumni Startup Q&A: Otari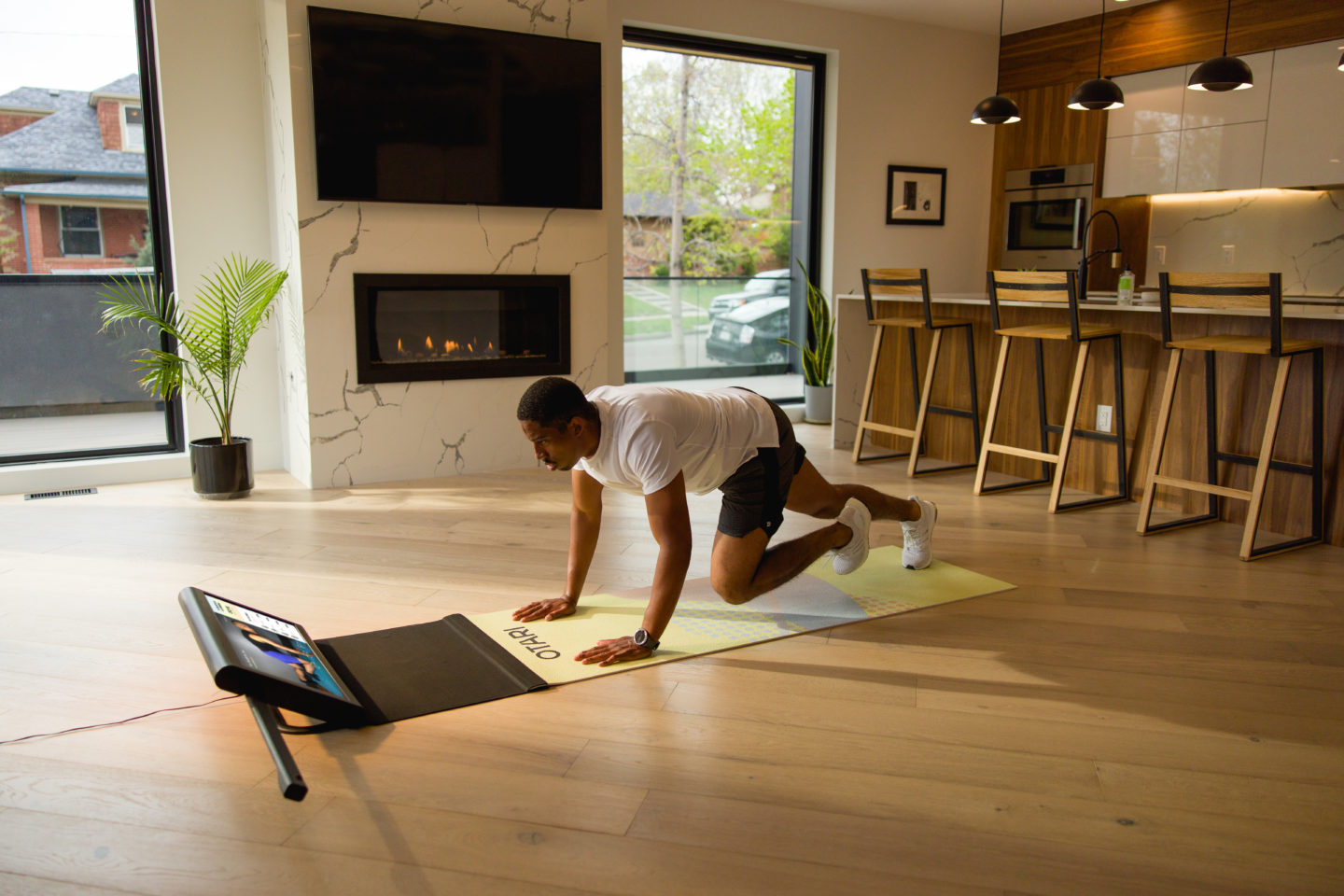 Alumni startup Otari, an interactive workout mat company, was founded in Startup Studio in spring 2019 by Chris Kruger and Skyler Erickson, Masters of Engineering in Computer Science '19. After winning one of four Cornell Tech Startup Awards, the team has spent the last year refining their smart fitness mat and preparing it for the market. 
Kruger and Skyler recently launched an Indiegogo campaign in order to ship their first run of mats, which was fully funded within 30 minutes. Otari intends to start shipping units to its backers in October.
Learn more about Otari and how it has evolved in its first year from CEO and Co-founder Chris Kruger.
What is Otari?
The Otari Studio is a recently-launched smart fitness mat that streams unlimited strength, cardio, and yoga classes with personalized real-time feedback and automatic rep counting. The built-in camera scans the user's form on-device to provide AI-driven recommendations, pose modifications, and comprehensive progress analytics. Our class platform bridges the attention of a personal training session with the community of an in-person class. 
How has Otari evolved since you won a Startup Award last year?
Otari has grown so much since the Startup Awards! At the time we had a (mostly) functioning prototype that weighed almost 30 pounds because it was made up of whatever we could find at Home Depot and carry back on the Tram. Since then, we've had some professional product design and manufacturing support to get the Otari Studio to a more user-friendly (only 12 pounds now!) and scalable (established manufacturing partners) place. 
Our team has also grown since winning the Startup Award, with our first full-time hire at the beginning of the year and an all-star cast of 4 yoga and strength instructors. Most importantly, we've grown our community of early adopters who have been excited to share their stories and why the Otari Studio is the right product for them. 
How do you feel your Cornell Tech experience prepared you to build Otari?
The Studio experience at Cornell Tech was fundamental to getting Otari started. Our team quickly learned how to identify and focus on a meaningful problem, strengthened our technical skills to execute on our solution, and developed the startup acumen needed to begin pitching and raising money for our early-stage company. We also benefited immensely from resources like the MakerLAB in our earliest days and are sad to no longer have access to all those 3D printers! 
Startup Studio taught our team that value isn't rooted in the idea or concept behind a startup, but rather the ability of the team behind that idea to execute and bring it to life. 
Can you share one or two learning experiences you've had in the first year of Otari?
Bringing on outside help, whether through independent contractors or entire agencies, should always be a closely managed relationship. At the end of the day, only you will always have your company's best interests in mind. It's easy to rely too much on external stakeholders that weren't there struggling with you in the earliest days of your company, but no one knows or cares about what is best for your brand than the internal team who is living and breathing the brand. Finding the right balance between trusting external parties, while making sure the best care is being taken of your brand, is an ongoing pursuit that we are still learning to navigate.
Nurturing a community and moving fast are essential for an early-stage consumer startup. With everything that goes into building a startup, it can be easy to forget that every action you take should be heading in the direction of building products that improve people's lives. Never lose sight of who matters most, listen to them, and work quickly to meet their wants and needs. 
How does Otari establish community and company culture this early on?
By reaching out to people directly! In the beginning, we were nervous to solicit feedback directly from our early audience as a brand that is still in its early phases. It is nerve-wracking to ask for feedback on something that you know is still incomplete. Once we overcame that concern, things really started to come together and we were surprised that 9 times out of 10, people are happy to share their opinion. The feedback we received was both helpful in shaping our growth, and deeply affirming in what we are doing. Individual reach-outs eventually grew into a private Otari Facebook group, which has become a valuable sounding board between us and our early adopters!
After winning the Startup Award we were so focused on developing the product that we quickly realized everything was being done in an ad hoc manner. Lacking any set rules or boundaries is definitely a really exciting part of startup life and to be expected early on, but unfortunately, that doesn't really scale. To guide the madness, we've developed a set of internal Otari principles that guide our decisions: foster inclusivity, celebrate individuality, drive personal growth, and most importantly, have fun! We have been able to retain the freedom and excitement of early startup life, but having values to guide the process has helped product, business, and community decisions immensely. 
Any final thoughts?
Always be open to new perspectives, but also don't miss your opportunity for the sake of collecting more data. Trust your gut — if you have a question ask it — but at a certain point, when you are continuously asking questions that you know the answer to, it's time to get moving on that idea.
RELATED STORIES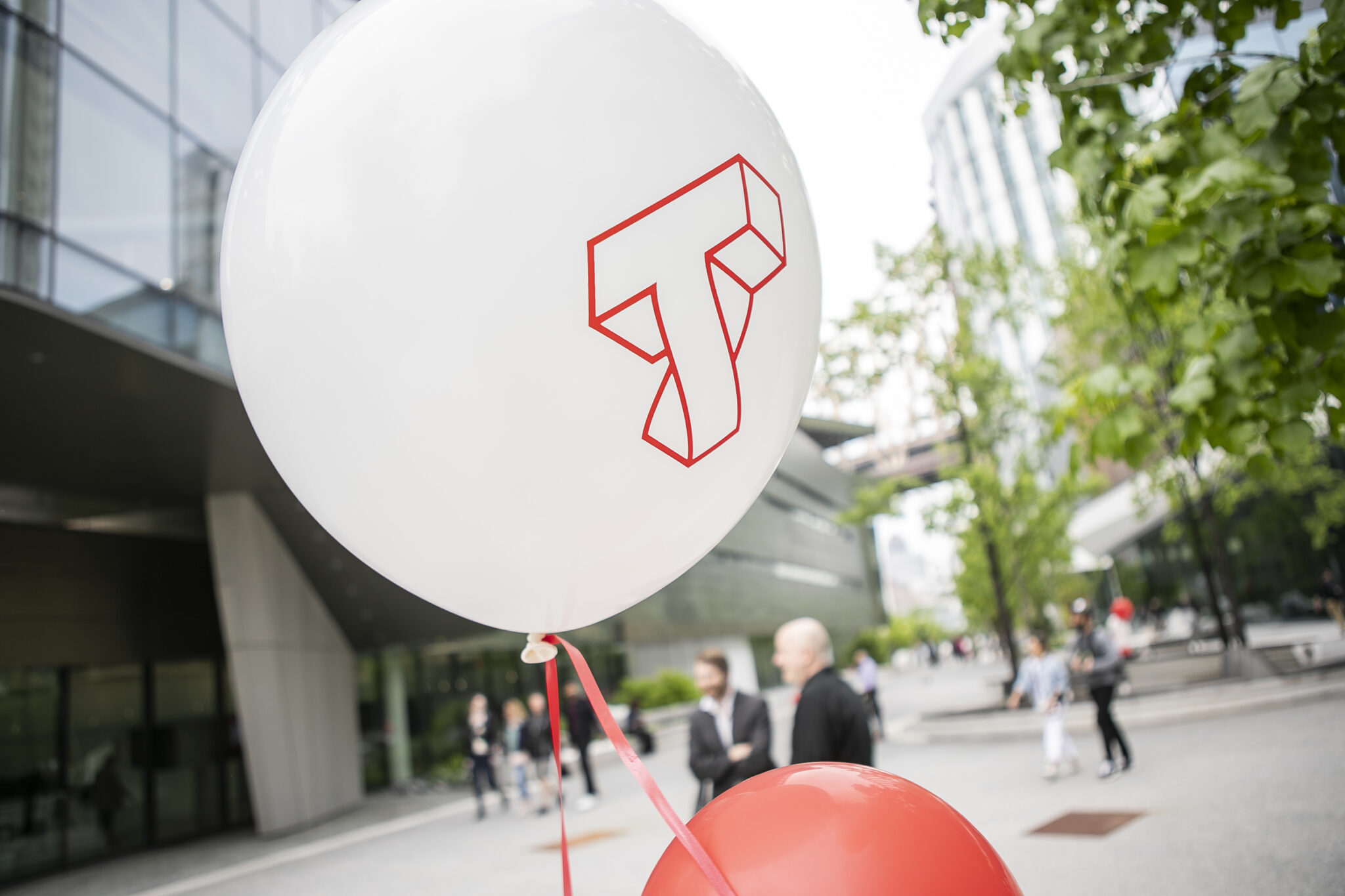 Open Studio, Recognition, research, and more! NEW YORK, NY – The 2022 …