High Tech and High Design, Cornell's Roosevelt Island Campus Opens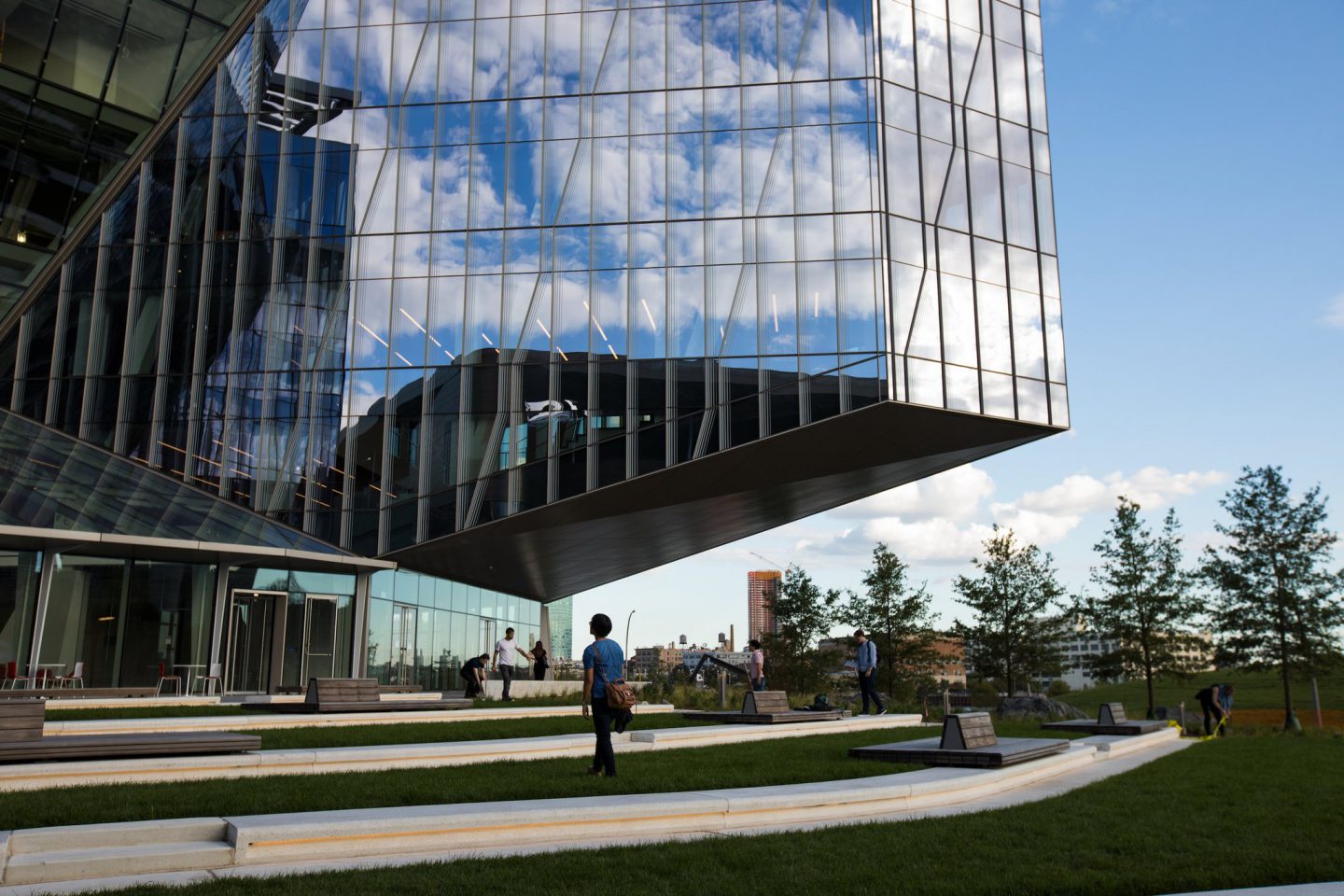 The New York Times details the new Cornell Tech campus:
Roosevelt Island, the skinny, two-mile-long strip of land between Manhattan and Queens in the East River, has been home to a prison, a lunatic asylum, a smallpox hospital and a workhouse, among other institutions.
It now adds high-tech university to that list, as the Cornell Tech campus is set to be dedicated on Wednesday, marking the opening of the technology-focused graduate school, which officials hope will encourage the growth of the New York City tech sector.
The campus was born of a 2010 competition started by the Bloomberg administration, which invited top-flight universities to compete to open an applied-science graduate center. Cornell University and its partner, the Technion-Israel Institute of Technology, were declared the winners and awarded $100 million along with a stretch of city-owned land on Roosevelt Island.
"High-tech companies and new, small companies that will be the next big companies, they tend to be created where the founders go to school," the former mayor Michael R. Bloomberg said in an interview. "You see that in Silicon Valley. Here was a chance to get a bunch of people educated and create the economy of the future for New York City." 
Read the full article on The New York Times.
Photo credit: Benjamin Norman for The New York Times