Parsons, Cornell Tech Students Team Up To Design Real-World Solutions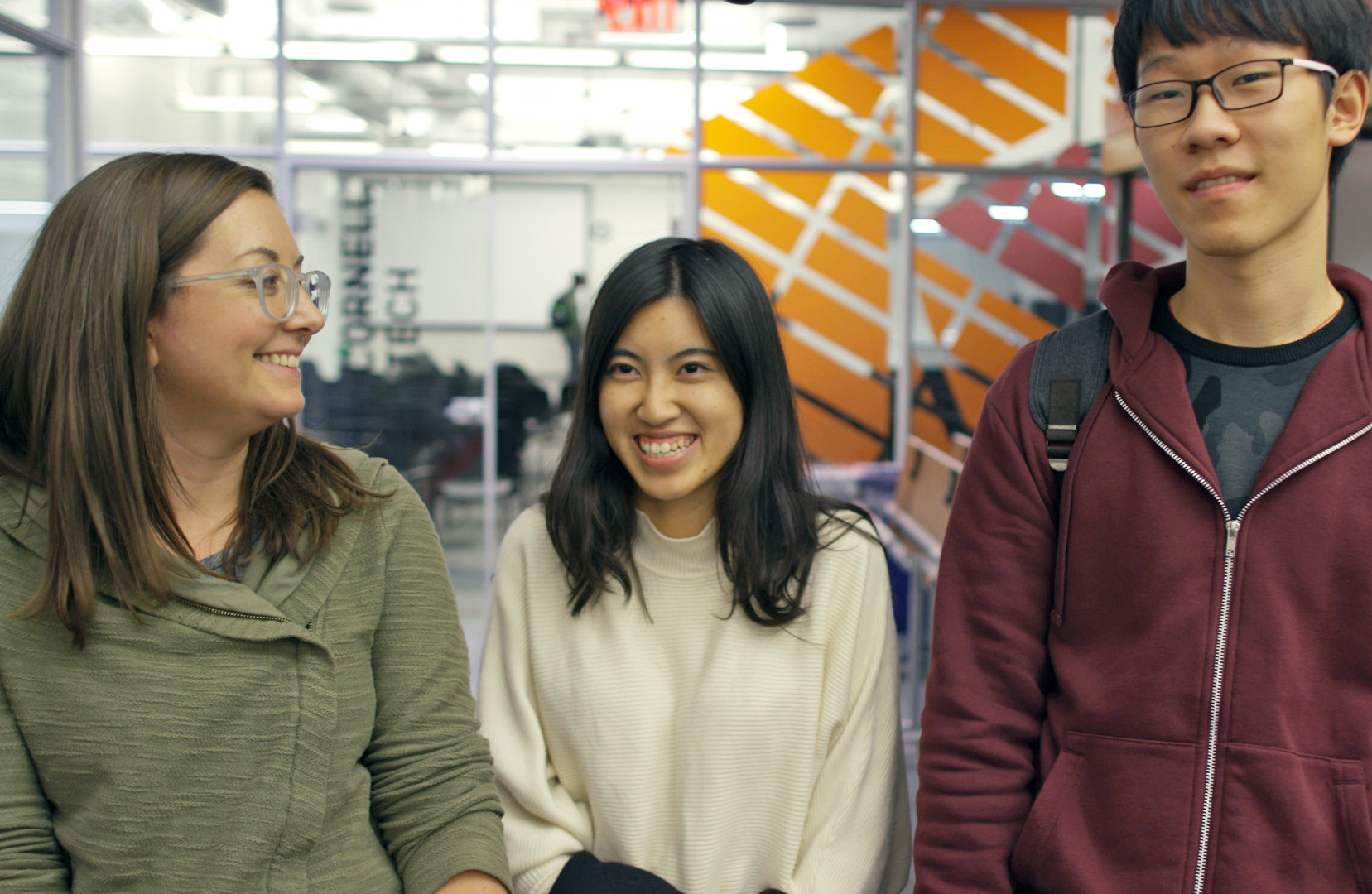 Jia Zheng knows that design is crucial to a product's success — aesthetic concerns, like the right color or shape of a new tool, are often determining factors in how that tool is adopted.
That's why Zheng is so enthusiastic about Cornell Tech's Product Studio, where she and a cohort of Parsons School of Design students were placed on teams with Cornell Tech masters students.
A former in-house designer for Guardian Life Insurance, Zheng is aware of the difference between assignments that originate in the classroom and those that come from real challenges in the workplace today. She was delighted when her team was tasked with designing better machine learning interfaces for Google's customer service centers. Sitting in on meetings directly with Google, hashing out Google's needs and presenting her team's ideas — this was exactly the kind of experience Zheng sought.
"I know the difference between making up a problem and a real-world problem," said Zheng. Design has limitations like budget, timeline, advertising and real-world users. Without those limitations, the lines between art and design can blur. "The more real [projects] get, the more valuable it gets."
Making ideas visual
Zheng's role, as the designer on the four-person Cornell Tech Product Studio team, was to distill ideas visually — everything from building presentation slides to iterating prototypes in Adobe Experience Design.
"My job is to simplify, and get the most important ideas out because we don't have a lot of time," said Zheng. "If you just present data and a graph, people will forget in seconds."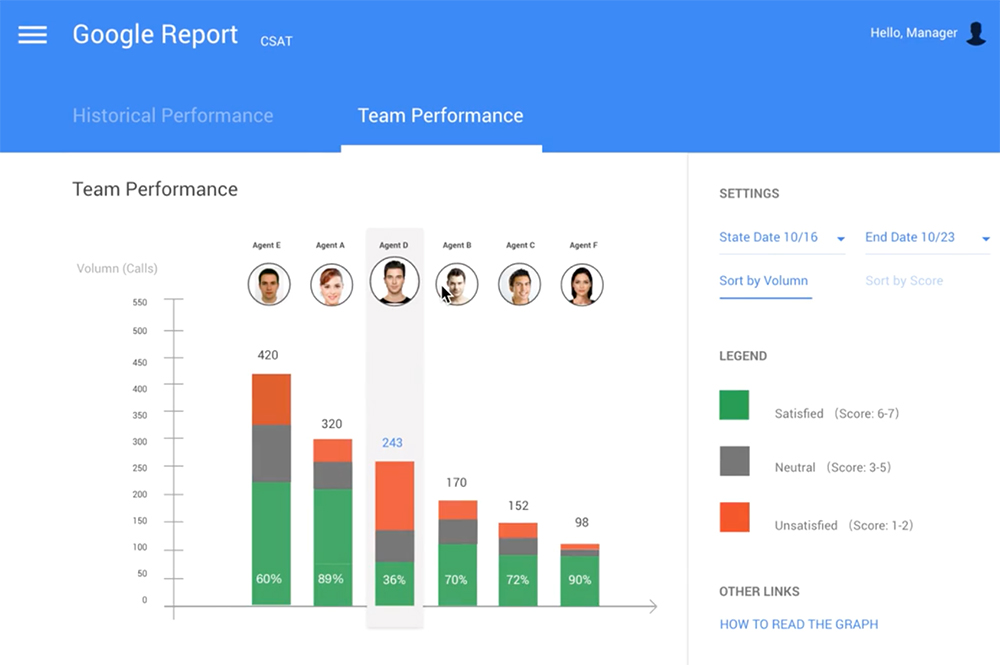 Design is at the core of every iconic product, from Coca-Cola's bottle to the iPhone. At Cornell Tech this philosophy is put to work, where 15 Parsons School of Design students were embedded in Product Studio teams, embracing the role of design in product development from beginning to end.
"A well-working team does not have a business person, a programmer, a lawyer, and a designer; it has four founders working together to design a product," said Justin Bakse, assistant professor of interaction design with Parsons School of Design.
"Each member's background and expertise informs the [design] process," Bakse said. "Business, legal and technical concerns provide constraints that help guide the designer."
Designing new measurement
Google challenged Zheng's team to help the company analyze customer service experience. In the past, Zheng explained, Google had surveyed customers about their experience after interacting with customer service, but they only got about 15% of people — or one in seven — to complete the survey.
With so few responses, Google was concerned the survey responses weren't comprehensive or accurate enough to be used as a basis for assessment and improvement.
Zheng's team built a solution using advanced natural language processing and sentiment analysis to detect how happy, or unhappy, a customer is while on the phone with customer service. That means satisfaction with customer service can be measured live, in real time — no more surveys at the end of the call.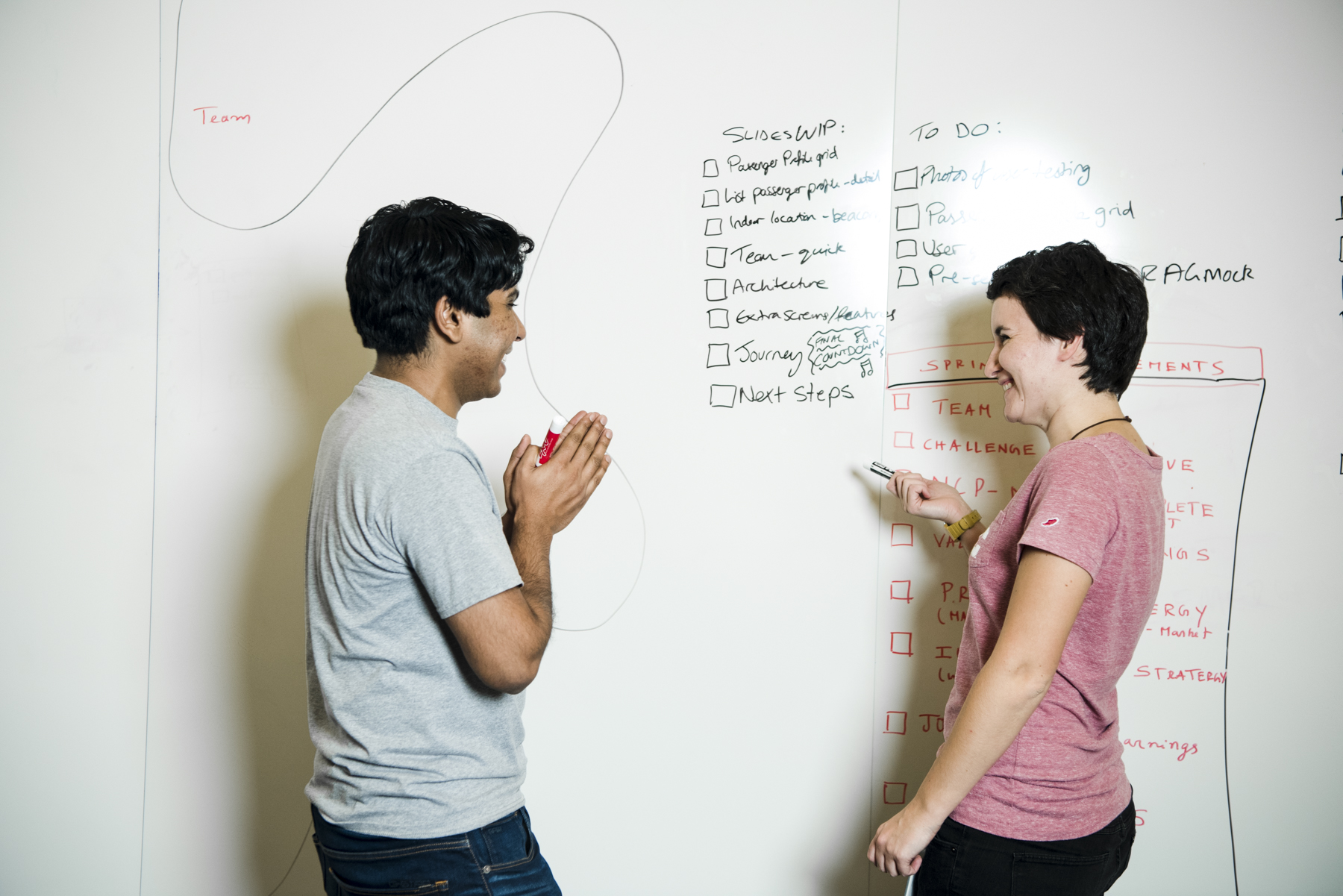 Beyond enjoying the work with Google, Zheng said she feels the Cornell Tech team respects her role as a designer.
Parsons' Bakse echoes that sentiment: design is not just a piece of product development, but crucial to the entire experience.
"It is not only important for designers to be part of this process, it is impossible for them not to be," he said.