Let's Talk About Tech (at Turner)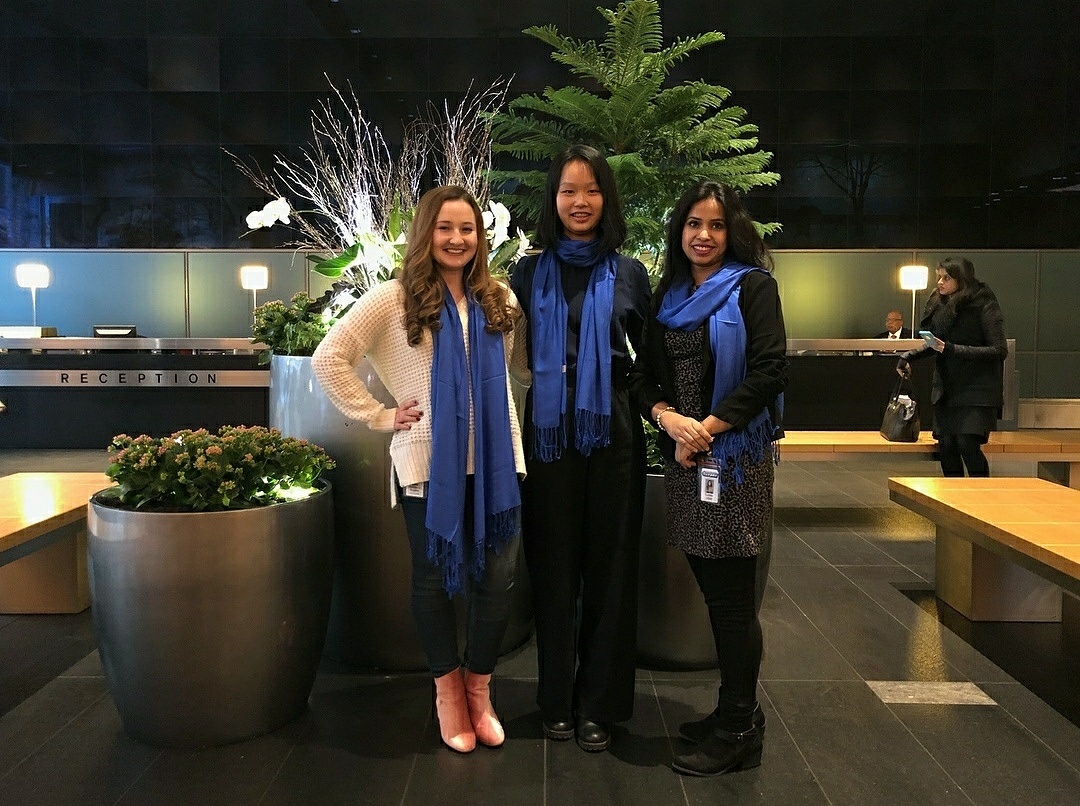 By Annmarie Gajdos
When I found out that I was going to be a Wintern at Turner Broadcasting, the home of world-renowned programming, such as CNN, TNT, and Cartoon Network, I was shocked. Not only am I a huge fan of multimedia, but I also grew up watching these channels, getting my news from CNN and my daily dose of entertainment from Boomerang. Needless to say, working at Turner was a dream come true for me.
The First Day
On my first day at Turner, I was greeted by a frenzy of excitement near Columbus Circle, as cars and pedestrians alike bustled along on their way to work. Little did I know, I would be just as busy as these people once I started my Winternship. I tried to keep my cool as I walked into Time Warner Center, which represented the epitome of success in the media industry. It was there that I met my fellow Winterns, Jenny and Sabina. I knew that working with such a talented team of young women would make the Winternship experience that much more meaningful for me.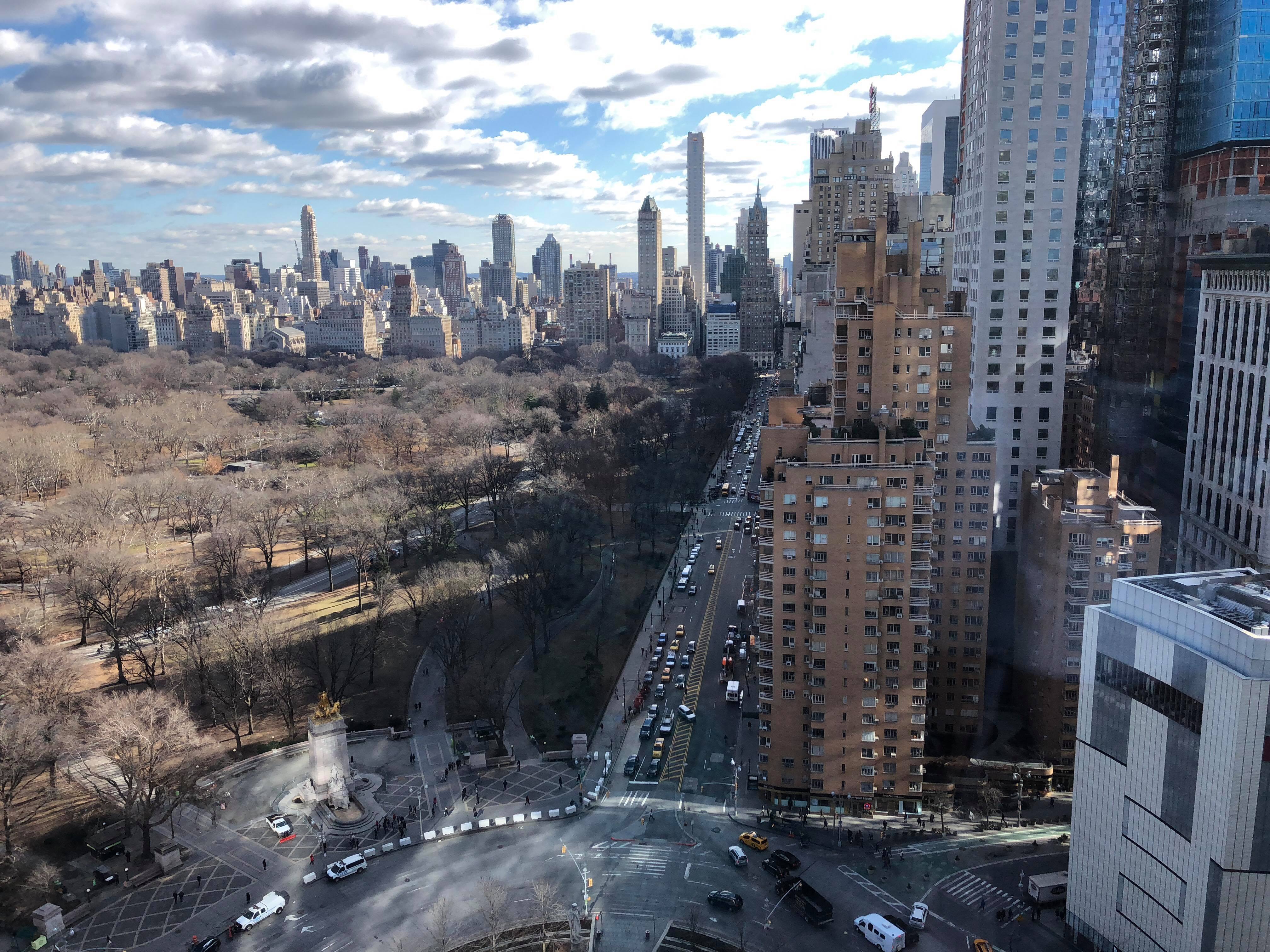 Our manager, Cristina Coleman, showed us around the building and introduced us to Michael Marinello, the Senior Vice President of Strategic Communications at Turner. He offered us a piece of advice for the duration of the program: a successful career in media technology was about more than just learning to code; it was also about diversity of thought.
That same day, Maigh Houlihan, one of the founders of a resource group called Ladies in Tech at Turner (LiTT), flew in from Georgia to speak to us about her experiences as a woman in the technology sector. The day ended with a tour of CNN, given to us by Lisa Pedrogo, the Vice President of Engineering and Strategic Initiatives at Turner Broadcasting. I tried to remain professional and withhold squeals of elation as I visited Anderson Cooper's studio, bumped into Jeff Zucker, and watched Anthony Bourdain get interviewed.
Learning from the Best
Every day at Turner Broadcasting brought a new learning experience. Countless employees took time out of their busy days to speak to us about their roles in the company. We met senior executives, product managers, project managers, business analysts, and software developers, as well as various individuals who worked in strategic communications, public relations, and video production. Each of these people, no matter what their job was, used technology to complete their work on a daily basis.
Seema Kumar and Stina Pagliero spoke to us about the fields of business analysis and project management. This opened my eyes to a potential career path that I could take. I loved how fast-paced and consumer-oriented these roles were; their goal is to make the customer experience the best that it can be.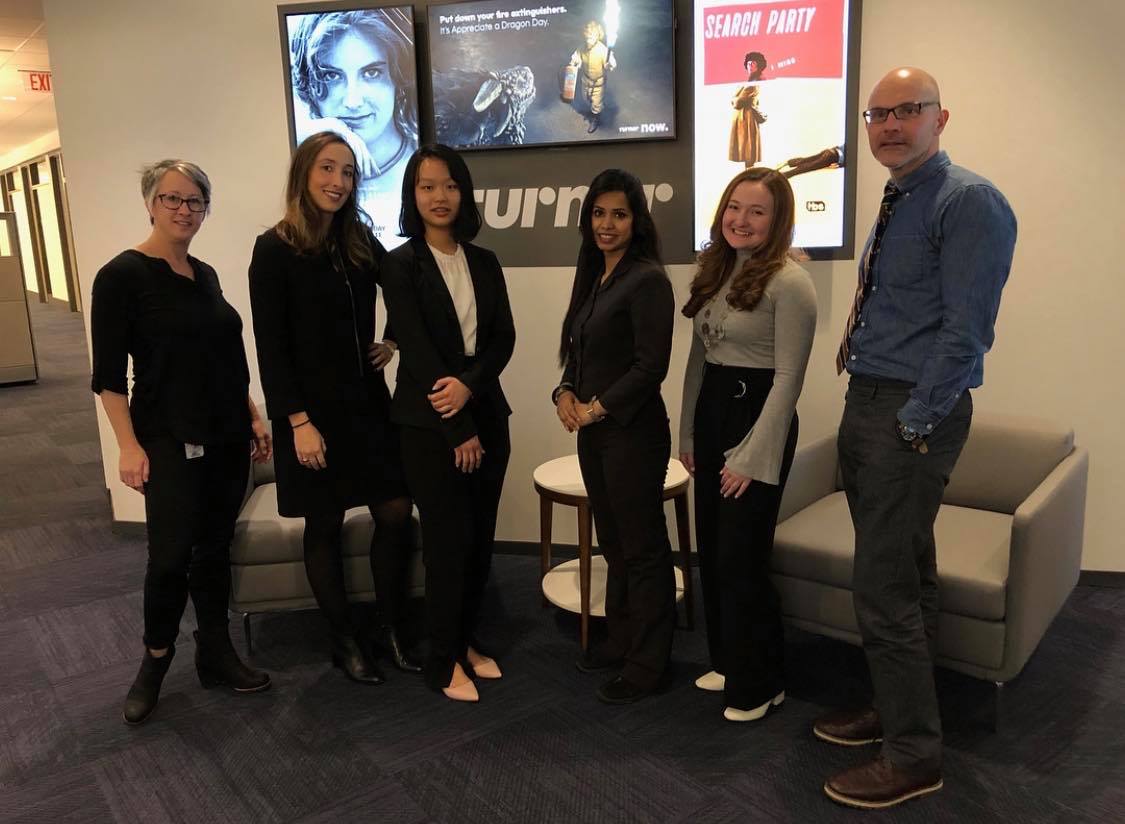 Furthermore, I enjoyed learning from the CNNMoney team. We worked with them on their Money 3.0 release, sitting in on their daily sprint planning sessions. They introduced us to the importance of using an agile product management methodology, as opposed to waterfall, to implement adjustments to code in a timelier fashion. We had the chance to shadow actual programmers and see what a day in the life of a technologist was like. Front-end, back-end, and mobile developers, such as Noyda Fuentes, exposed us to the fundamental building blocks of writing code at Turner. It was interesting to learn that different Turner teams wrote code in different languages. Developers said they enjoy working on teams that write code in different languages because it gives them the opportunity to learn something new.
Technology in the Media Industry
As a long-time media aficionado, I often feared that I would be unable to find a way to merge my passions for tech and media. But this Winternship made me realize that my concerns were illogical. Every aspect of the media industry is fueled by computer science. Technologists are responsible for keeping television programming running seamlessly all day, every day. Without these workers, CNN would not be able to report on breaking news in bad weather, nor would shows like "The Alienist" be able to air new episodes abroad.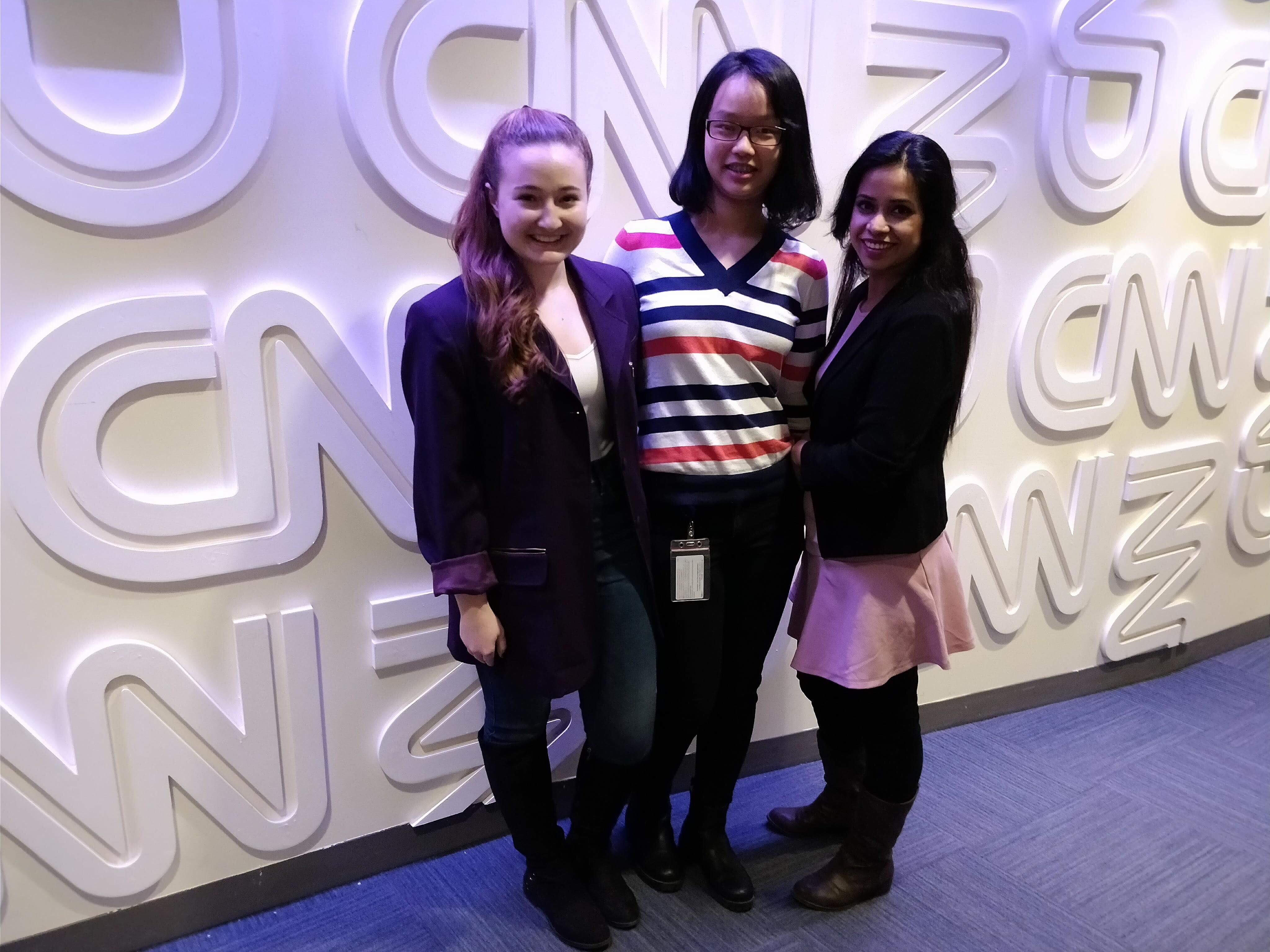 I was able to see first-hand how important employees with computer science skills are in an industry that requires content to be aired live at all times of the day. Hundreds of tickets, which report errors in technical systems, are submitted to Turner's Global Technology and Operations unit each week. Turner employees have to solve these problems in real-time in order to protect the company from monetary losses.
This issue was further discussed when we watched "Live from Baghdad," a film that documents CNN's rise to prominence in the news industry. This film showed the critical importance of using reliable technology while broadcasting in a foreign country. If certain technological devices had not been made available to Robert Weiner, Ingrid Formanek, and their colleagues, they would not have been able to be the only news station reporting live from the Gulf War in Iraq in the 1990s.
In addition, Turner builds multiple internal systems to support advertising. These systems are of crucial importance to the company since half of its revenue comes from selling advertisements. Our team had the chance to sit through an Audience Monetization Systems training where we built ad proposals based on given demographics. This gave us valuable insight into the inner workings of the company's revenue model. I used this information to create a system that allows Turner customers to make changes to television programming through the use of crowdsourcing technology. I was lucky enough to get the chance to present it to company executives at our final Turner hackathon.
A Strong Support System
Meeting the accomplished women who comprise LiTT was an honor. This organization provides a community for female developers, analysts, designers, testers, and leaders to learn from one another. The women in this organization are full-heartedly committed to ensuring that more women get involved in the tech sector. They meet up after work hours to discuss important topics that relate to gender equality in STEM fields. Even more impressive is the fact that they use their meetings as a safe space for women to talk about challenges at work and connect with one another.
Every single woman that I met was extremely supportive of our Wintern team. They wanted us to succeed in the tech field and were willing to help us make that happen. They told us to reach out to them if we needed career advice, mentorship, or just somebody to talk to. Knowing that there are organizations similar to WiTNY at large companies like Turner meant a lot to me. It made me realize that even if I was one of the only women in a room full of male technologists, there were plenty of networks of strong women in tech who would be there to help me feel comfortable every step of the way.
Takeaways
During a meeting with Terri Gunnell, the Senior Vice President of Audience Monetization Solutions at Turner, I asked, "What makes tech at Turner unique?" She told me that Turner builds its own internal systems and constantly invests in new technology. But, most importantly, she said that Turner embraces diversity.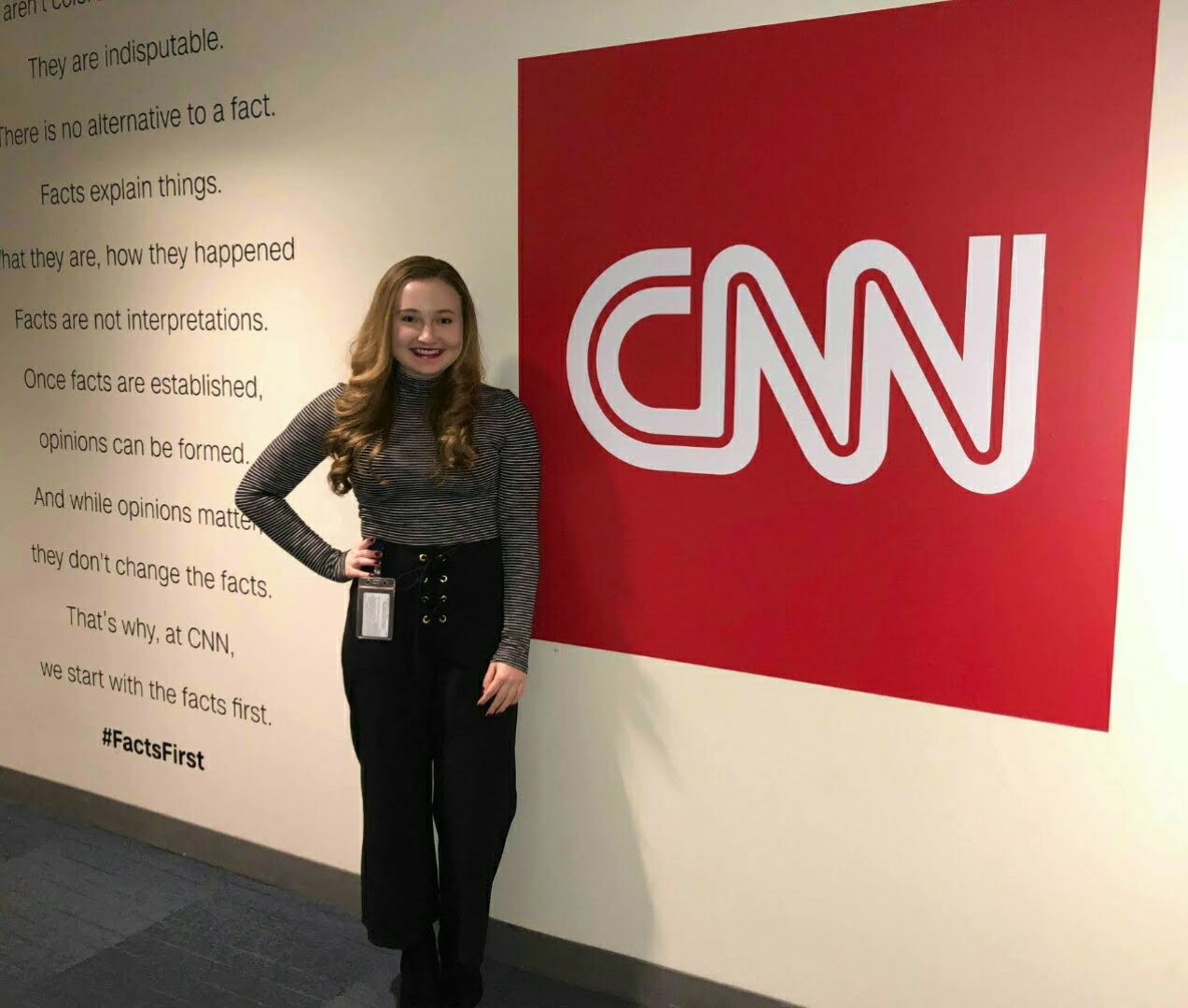 At Turner, they encourage you to be yourself. They respect who you are as a person and where you came from because these experiences are what make you special. Being a Wintern at Turner Broadcasting showed me that my thoughts and skills are valuable. They allowed me to bring a unique perspective to a team. I now know that not only am I capable of entering the technology field, but that I can thrive in it.
LiTT was founded on the basis of three pillars: Build yourself. Brand yourself. Be yourself. This is exactly what I intend to do throughout the rest of my career. My decision to become a woman in tech has been solidified. Watch out world, the future is female.
About Annmarie
Annmarie is a sophomore at Macaulay Honors College at Baruch. She is pursuing a double major in Computer Information Systems and Management of Musical Enterprises, as well as a double minor in Business Law and New York City Studies. She has also participated in WiTNY's Summer Guild and Career Access Program.
RELATED STORIES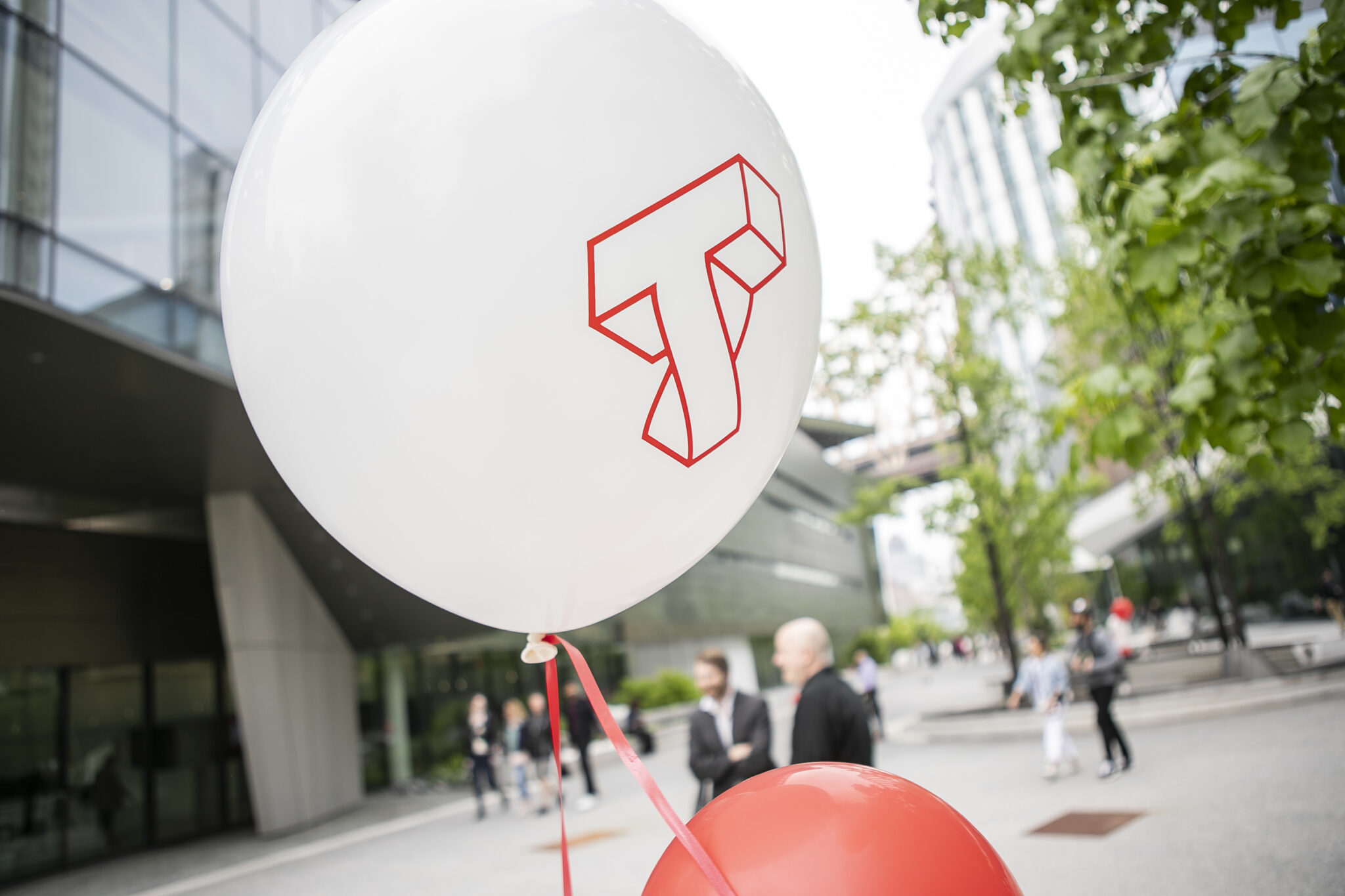 Open Studio, Recognition, research, and more! NEW YORK, NY – The 2022 …