Gary Vaynerchuk's Advice for Building a Personal Brand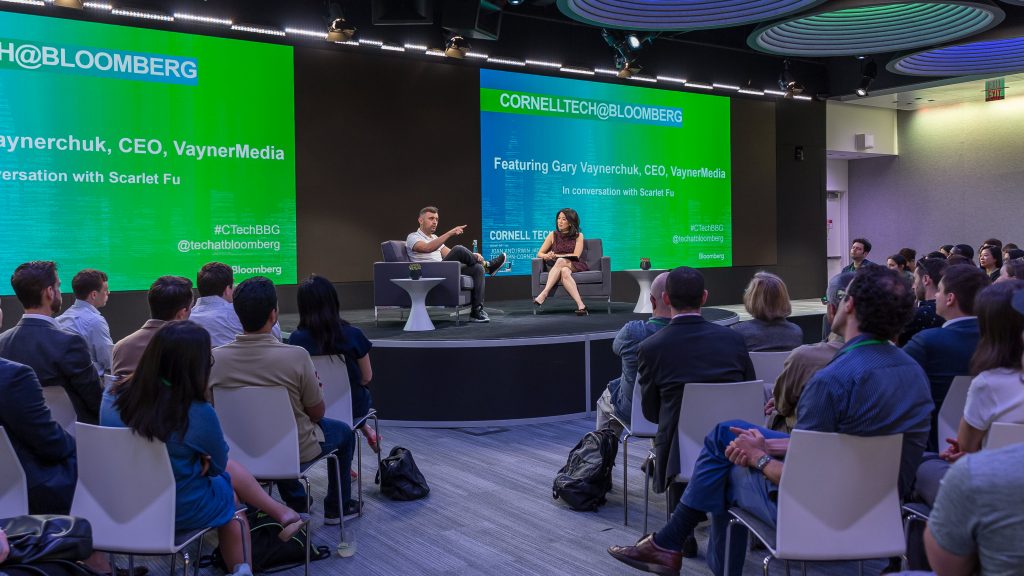 The Internet is democratizing business. You can start a business and boost your bank account by creating a personal brand. (And you can do it all while typing away on your laptop in your pajamas at 11 p.m.)
Gary Vaynerchuk, a man that likely needs no introduction because of the strength of his own personal brand, did just that. Chances are you've seen his popular DailyVee and #AskGaryVee videos, read his best-selling business books, or heard him speak. Vaynerchuk's storytelling has helped him scale his multi-faceted career as an influential serial entrepreneur, venture capitalist, best-selling author, and CEO of VaynerMedia and VaynerX. Vaynerchuk shared his famously candid advice for how to build a personal brand with members of the tech community at a CornellTech@Bloomberg event led by Scarlett Fu, the anchor of "Bloomberg Markets."
Create quality content
Vaynerchuk regularly shares his personal and professional advice with his millions of followers and actively encourages others to develop their own personal brands through storytelling.
His advice? "First figure out if you are capable. Are you good enough at writing, video, or audio to tell your story? You have to find your medium," Vaynerchuk says. Next, remember to give more than you get back.
"I truly believe that the reason I've really popped over the last decade is that I give more to my audience that I ask for in return. I'm putting out the best stuff I've got every day. It's not a top of funnel," he says adding that creating great content has landed him meetings with media giants like Facebook's CEO and founder Mark Zuckerberg and Tumblr's CEO and founder David Karp. "It's ultimate brand arbitrage. It works because so few people do it."
Do what you know best
Vaynerchuk built his personal brand about subjects that he knows well: the current state of consumer tech, wine, and the New York Jets. Vaynerchuk notes that he prefers to discuss topics unless he is an expert in the subject. Choose a few topics that you want to be known for and make sure you study them and know it extremely well. As Vaynerchuk says, "don't be a headline reader" meaning instead of skimming the surface, learn as much as you can so you are truly an expert in your subject matter. Instead of trying to learn a bit about a lot of topics, work on thoroughly understanding the topics you are passionate about and want to make the focal point of your personal brand.
Consider starting on the side
You no longer have to work traditional business hours to start a business, Vaynerchuk explained. Whereas previous generations were limited to managing a business during "typical business hours," the Internet has enabled people to manage businesses online at any hour. "It's the options that we are now awarded by the infrastructure of scalable technologies that have no cost of entry to build a personal brand or business direct-to-consumer is just fascinating to me."
Vaynerchuk experienced that himself when he grew his family wine business from $4 million to $60 million, in part become he became a wine expert and started the popular online show, WineLibrary. Vaynerchuk didn't just want to be known for wine, growing his family business, or his motivational advice. He wanted to be known for his marketing and business advice so he expanded his personal brand by becoming an expert in specific topics and creating valuable content.
Vaynerchuk's advice can be polarizing, but one thing is clear: a strong personal brand can lead to career success.
Watch the full conversation:
RELATED STORIES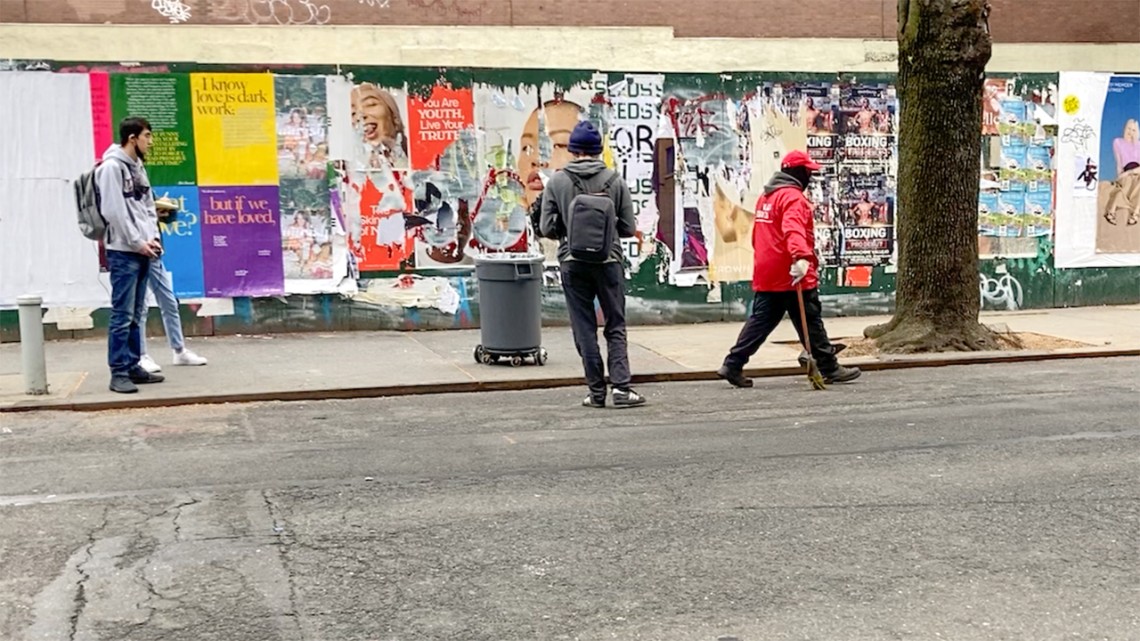 By Patricia Waldron, Cornell Ann S. Bowers College of Computing and Information …