Five New York City Universities Partner to Defend Independent Media and Journalism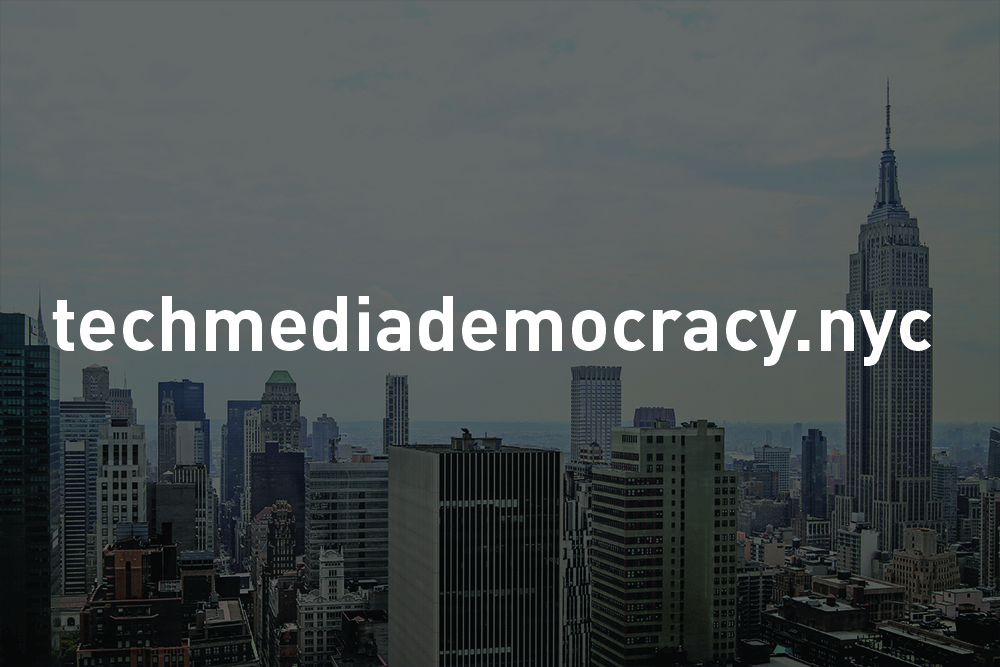 Five of New York City's universities announced today a partnership aimed at supporting and defending journalism and independent news media — one of the most critical elements of our democracy — as they are increasingly under threat. This unique, first-of-its kind program and collaboration will bring together Cornell Tech, Columbia University, City University of New York, New York University, and The New School — in partnership with the NYC Media Lab — to investigate and understand the various threats to journalism and media, and attempt to address these challenges using design, engineering, and computational methods and techniques. The effort will gather graduate students with backgrounds and expertise in journalism, design, and engineering/technology from these institutions in a special course to kick off in Spring 2018.
In addition to the course, a speaker series hosted at news organizations around the city will launch in October around the themes of the partnership, featuring influential figures from media and technology. Inaugural media participants that will host fall programming include The New York Times, CNN, BuzzFeed, and the HuffPost.
"This great city is taking a clear stand for strong and independent journalism," said Mor Naaman, associate professor at the Jacobs Technion-Cornell Institute at Cornell Tech and the program's lead organizer. "Independent media is the foundation of our democracy."
Justin Hendrix, Executive Director of NYC Media Lab, added: "There is no better place than New York City — with deep expertise in these critical areas, and a strong and independent media — to address the threats faced by journalism today."
"New York University is proud to partner with our colleagues across New York City toward our shared commitment to a free and independent press; our programs develop technology in service to society, and we are confident that all our students will create work of lasting impact for the media industry that's so crucial to us all," said R. Luke DuBois, co-director of NYU's Tandon School of Engineering's Integrated Digital Media Program.
"America's leading technologists are developing information platforms with little regard to the economic operating system on which they are all running. This has rendered them vulnerable to attack and manipulation by those who can hack not simply their algorithms, but their business models. It's time to change this," said Douglas Rushkoff, founder of the Laboratory for Digital Humanism, CUNY/Queens College.
Mark Hansen, Professor of Journalism and Director of the Brown Institute for Media Innovation at Columbia University, added: "This initiative goes way beyond fake news, to think holistically about addressing critical aspects for strong independent media. The way forward must combine the talents of technologists, designers and journalists working side by side."
"We look forward to working with our colleagues at other universities across the city to fortify independent journalism," said Sarah Bartlett, dean of the CUNY Graduate School of Journalism. "This will help amplify the work we're already doing in this area with our school's News Integrity Initiative."
The program, including the course, lecture series, and research and development activities, will address key challenges faced by independent media including: security and cybersecurity threats to news organizations and journalists; credibility and reliability threats including fake news and discrediting campaigns; obstacles and challenges in conducting and funding investigative journalism; and the shifting business models and income sources that threaten both local and national news organizations and coverage.
Vivian Schiller, news media veteran and Executive Editor in Residence at Weber Shandwick, is senior advisor on the initiative. She added: "Our goal is to support independent media and a healthy media industry by deploying some of the brightest minds in the city on crafting solutions to today's unprecedented challenges.
For more information, visit https://www.techmediademocracy.nyc/.
Contacts:
Cornell Tech: Jovana Rizzo
Queens College/CUNY: Maria Matteo
NYU Tandon: Sayar Lonial & Kathleen Hamilton
CUNY Graduate School of Journalism: Amy Dunkin
Columbia: Chantal De Soto