Deputy Mayor Alicia Glen, Cornell Tech and CUNY Announce Second Year of WiTNY Winternships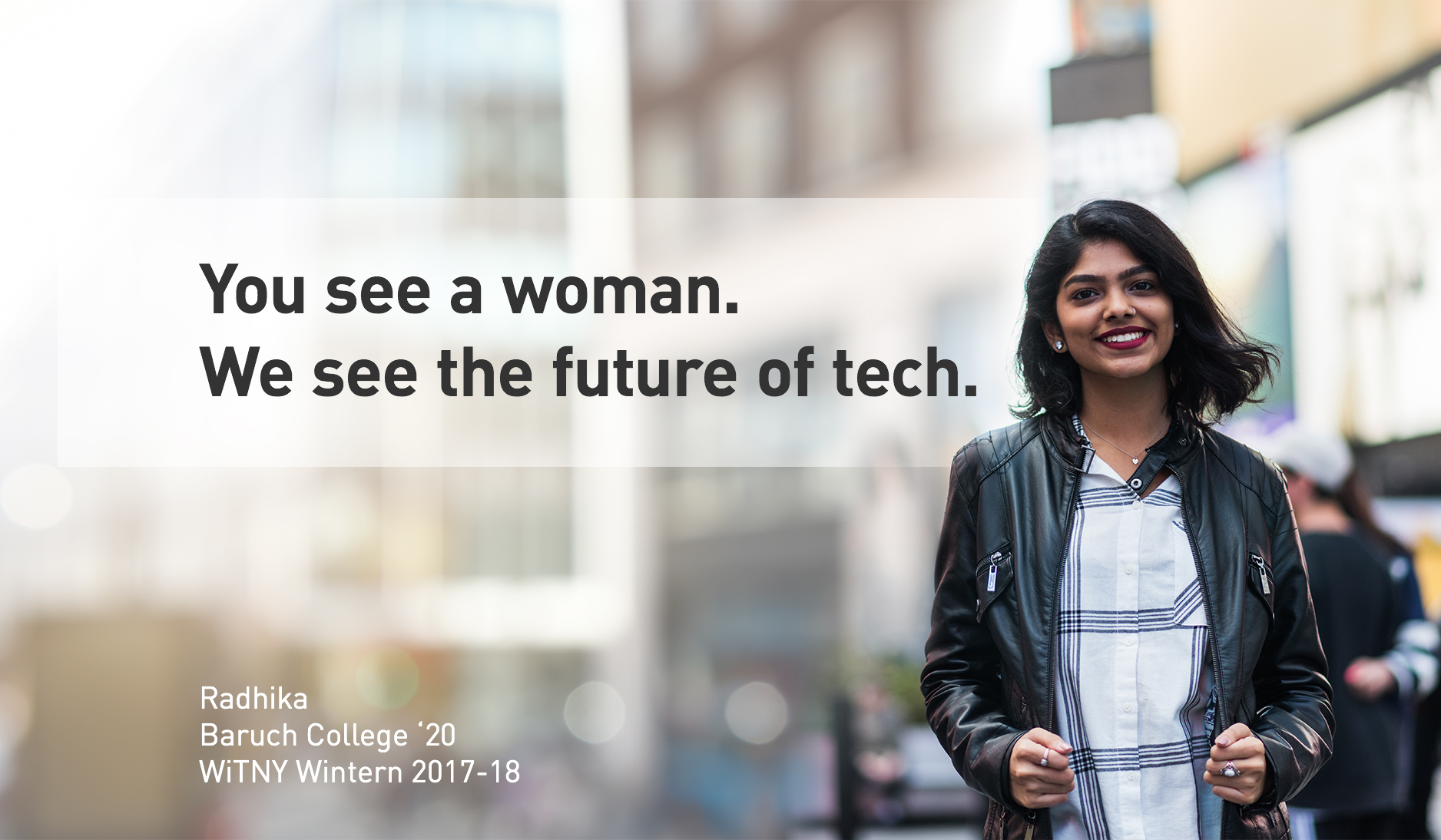 Public-private partnership building the next generation of women in tech in New York
Winternship program will double in 2019 — Deadline for companies to join is October 19th
NEW YORK — Deputy Mayor Alicia Glen, Cornell Tech and the City University of New York (CUNY) today announced the second annual winter internship program — the Winternship — as part of the Women in Technology and Entrepreneurship in NY (WiTNY) initiative. The Winternship is a paid three-week January internship for CUNY female students in their freshman or sophomore year who are studying computer science or related fields. The first year was incredibly successful with 54% of the Winterns receiving a coveted paid internship the following summer at tech companies — a critical step to landing a job after graduation — compared to 3.5% before the Winternship program started.
Building on the successful inaugural year of the program, Cornell Tech and CUNY are encouraging more companies to participate in the Winternship program and become a part of growing the women in tech pipeline. Last year, 46 companies hosted 177 women from CUNY including Mastercard, Bitly, LinkedIn, Verizon, Citi, Dow Jones, Grand Central Tech and many others. The next round of Winternships will occur during CUNY's winter break in January 2019 and the final number of women accepted into the program will depend on the number of participating companies. The universities' goal is to double the program. Interested companies can get involved by visiting http://witny.org/. WiTNY will also support the participation of qualifying non-profit organizations by sponsoring/paying the salaries for the Winterns.
This year, Winternships are part of Women.NYC, a new City program that connects women to educational and employment opportunities, and resources to advance their professional and personal lives.
"We're focused on making NYC the world's best city for women to succeed – and that means growing opportunities for women in tech," said Alicia Glen, Deputy Mayor for Housing and Economic Development. "Winternship's success proves that tech leaders are eager to bring more women into the tech workforce, and they want to do it here in NYC."
"Cornell Tech is proud to announce its second year partnering with CUNY and dozens of companies who are dedicated to closing the gender gap in tech in New York," said Judith Spitz, WiTNY's Founder and Program Director at Cornell Tech. "The Winternship was tremendously successful last year and we're looking forward to expanding the program to more companies across multiple industries. The results clearly show that giving these young women a 'foot in the door' by placing them into top-notch mini-internships early in their college years can change the trajectory of their lives and help change the face of tech in New York."
"The Winternship program puts WiTNY on the cutting edge of efforts to launch tech careers for women across New York City and beyond," said Andrea Shapiro Davis, Associate Vice Chancellor at CUNY.  "Winternships offer New York City companies the unique opportunity to benefit from the great work of CUNY's smart, talented and diverse students, while giving our students the chance to work for some of the country's premier companies. Last year, dozens of Winternship participants were offered highly sought-after summer internships at those companies and this type of success is unprecedented."
"The Winternship program is an example of how New York City is leading the way in creating an inclusive tech ecosystem, and shows how organizations like Cornell Tech and CUNY can help drive our city towards this goal," said Julie Samuels, Executive Director of Tech:NYC. "In its first year, the Wintership program did a great job connecting women with opportunities across the New York tech sector, and we're excited to see that grow this year."
Short internships early in college careers give these young CUNY women pivotal and invaluable first-hand experiences, build their skills and confidence, and give them strong resumes that are critical to landing that first paid summer internship — which is known to be the surest on-ramp to landing a job upon graduation.
WiTNY is a strategic partnership between Cornell Tech and CUNY, and supported by corporate sponsors including Verizon, Accenture, Mastercard, Citi Foundation, Aetna, IBM, KPMG, JPMorgan Chase, Credit Suisse, Xerox and others. WITNY's strategy is to encourage more women to study computer science and related disciplines by working with CUNY faculty to offer innovative introductory curricula — both undergraduate courses as well as a unique summer program called the Summer Guild for women in between their last year of high school and first year at CUNY — and retain them through community events, soft skills training, career immersion via high tech internships and Winternships and programming to connect them to a robust community of tech-driven women in New York.
WiTNY fits into a broader strategy of bringing more young New Yorkers into the growing tech industry. The City of New York's efforts have included the Tech Talent Pipeline, a program that partners leading tech companies with private and public universities including Cornell, NYU, Pratt, and CUNY; and CUNY 2X Tech, a program that will double the number of CUNY tech Bachelor's degree recipients by 2022.
Host a wintern
About Cornell Tech
Cornell Tech brings together faculty, business leaders, tech entrepreneurs and students in a catalytic environment to produce visionary results grounded in significant needs that will reinvent the way we live in the digital age. The Jacobs Technion-Cornell Institute embodies the academic partnership between the Technion-Israel Institute of Technology and Cornell University on the Cornell Tech campus.
From 2012-2017, the campus was temporarily located in Google's New York City building. In fall 2017, 30 world-class faculty and almost 300 graduate students moved to the first phase of Cornell Tech's permanent campus on Roosevelt Island, continuing to conduct groundbreaking research, collaborate extensively with tech-oriented companies and organizations and pursue their own startups. When fully completed, the campus will include two million square feet of state-of-the-art buildings, over two acres of open space, and will be home to more than 2,000 graduate students and hundreds of faculty and staff.
About CUNY
The City University of New York is the nation's leading urban public university. Founded in 1847, CUNY counts 13 Nobel Prize and 23 MacArthur ("Genius") grant winners among its alumni. CUNY students, alumni and faculty have garnered scores of other prestigious honors over the years in recognition of historic contributions to the advancement of the sciences, business, the arts and myriad other fields.  The University comprises 25 institutions: 11 senior colleges, seven community colleges, William E. Macaulay Honors College at CUNY, CUNY Graduate Center, Craig Newmark Graduate School of Journalism at CUNY, CUNY School of Labor and Urban Studies, CUNY School of Law, CUNY School of Professional Studies and CUNY Graduate School of Public Health and Health Policy.  The University serves more than 275,000 degree-seeking students. CUNY offers online baccalaureate and master's degrees through the School of Professional Studies.
About Women.NYC
Launched in May 2018, Women.NYC is a new City initiative to support the advancement of women in their careers and help make New York City the world's best city for women for to succeed. The website provides access to key resources and tools that will help advance women in the workplace, including business funding, legal assistance, training, and mentorship. Women.NYC was created in response to known gender disparities in the workplace and motivates NYC women to make "power moves" to further their careers and get equal pay for equal work. Learn more at Women.NYC.
About the NYC Tech Talent Pipeline
Launched by the Mayor in 2014, the NYC Tech Talent Pipeline is the City's tech Industry Partnership, designed to support the inclusive growth of the NYC tech sector and prepare New Yorkers for 21st century jobs. Incubated and supported by the NYC Department of Small Business Services, the NYC Tech Talent Pipeline works with 175 companies, 16 local colleges, and additional public and private partners to define employer needs, develop training and education models to meet these needs, and scale solutions throughout the City, delivering quality talent for the City's businesses and quality jobs for New Yorkers. Learn more information at http://www.techtalentpipeline.nyc/ or email team@techtalent.nyc.
RELATED STORIES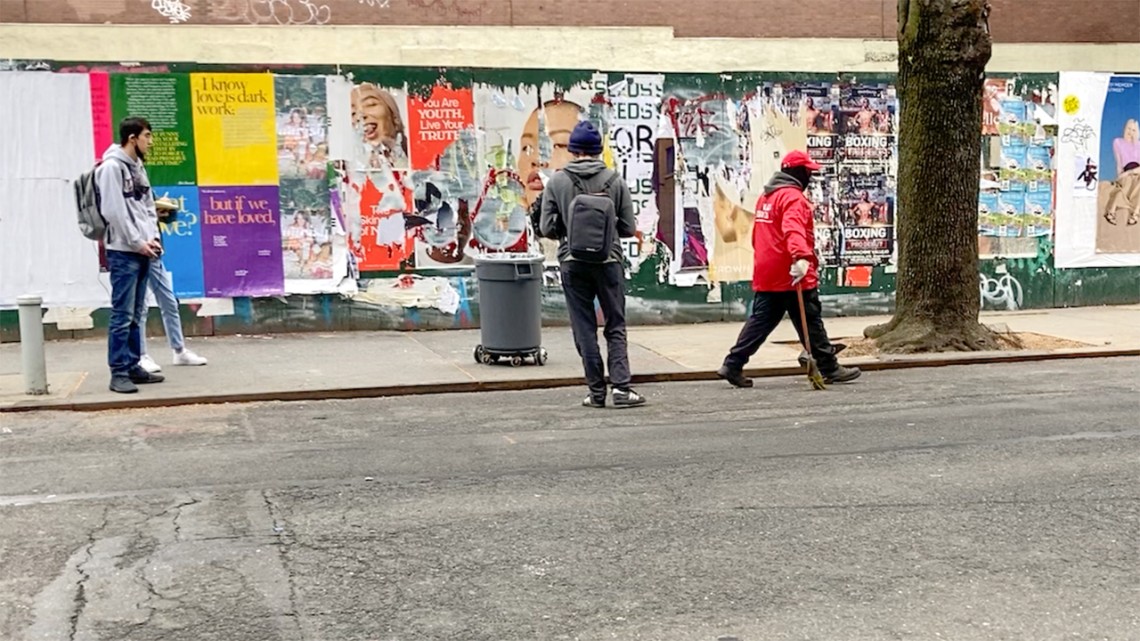 By Patricia Waldron, Cornell Ann S. Bowers College of Computing and Information …