Cornell Tech Program Prepares K-12 Teachers to Teach Computer Science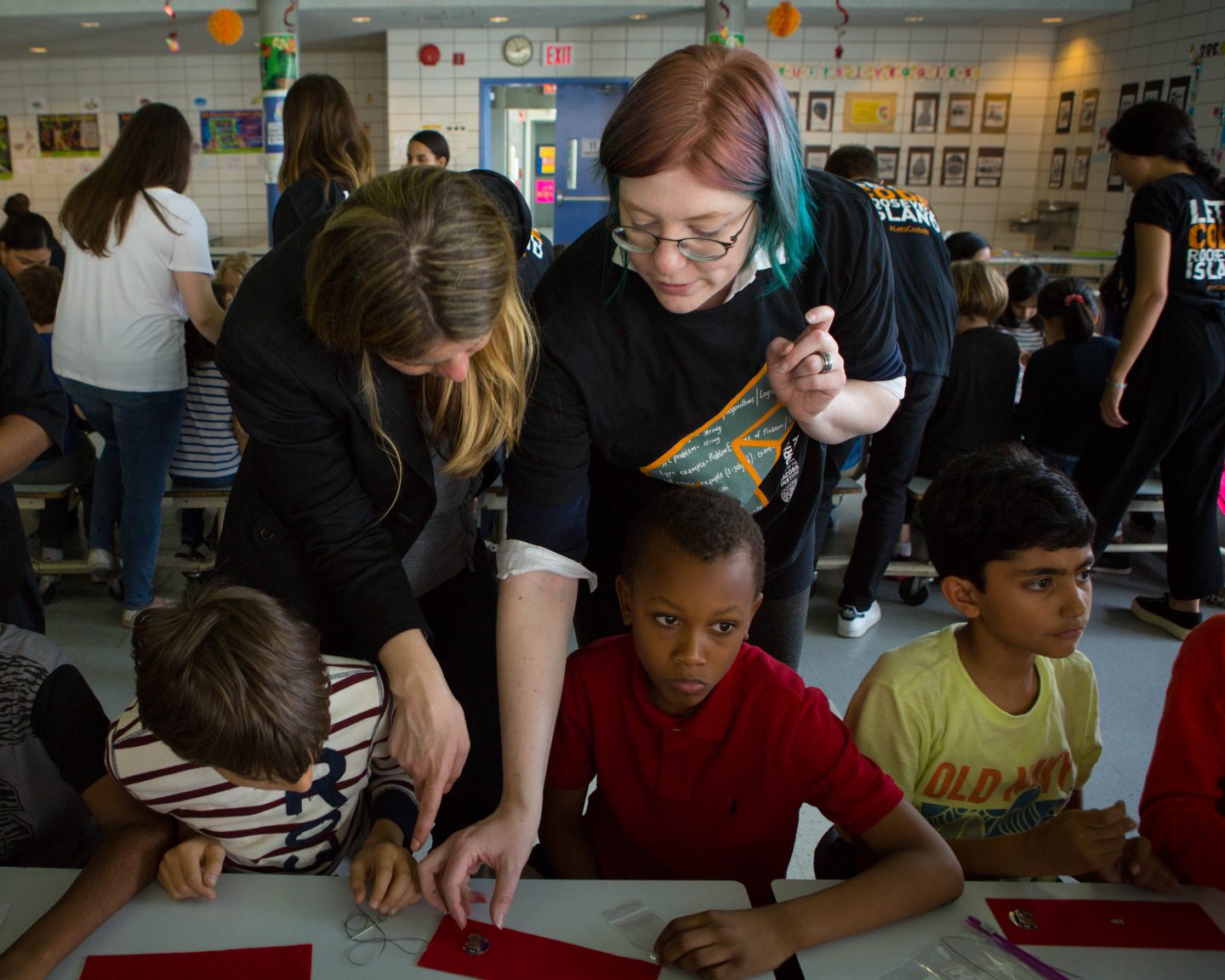 If you're reading this now, you probably have what is called "linguistic agency." That means, among other things, that you have the skills and tools to understand and decode written English language. You understand how syntax and punctuation give meaning to a sentence. When faced with an unfamiliar word or phrase, you know how to use phonics and context clues to figure it out or look it up in the dictionary.
The goal of the K-12 Education initiative at Cornell Tech is to give students "computational agency" through learning computer science. Like linguistic agency, this means foundational skills, but doesn't mean students need to know every coding language or how to fix their code. What they do have are basic skills that help them build digital solutions, and attack abilities to solve problems that arise.
This computational agency prepares students for a future in the digital age — though it isn't necessarily about jobs.
"We don't expect every student to be a software engineer or a technical product manager," said Sr. Director of K-12 Education at Cornell Tech Diane Levitt. "We don't have to decide in middle schools what our students will do with any of the intellectual tools we give them. What we must do, though, is to prepare every student to understand the world around them, which we know will be increasingly digital."
As more cities and school districts recognize the need for computer science education, they face a common problem: A shortage of teachers familiar with CS education. Many teachers are already strapped for time and resources, making it all the more difficult to integrate a new subject into the school day.
"Teachers now have to know computer science content, know the pedagogy around teaching it, and bring in instructional strategies from other subject areas," said Meg Ray, a computer science teacher for kindergarten through grade 12 students. "They are also doing this in increasingly diverse classrooms where they serve students with many different abilities, cultural contexts, primary languages, and interests."
Ray is the first Teacher-in-Residence (TIR), a pilot computer science literacy program developed by Cornell Tech as a part of the university's commitment to New York City's CS4All initiative and the national CS for All Consortium.
Though Ray had no formal training in computer science, she played video games as a hobby, and initially taught herself to code as part of that interest before discovering a passion for CS. She found a position where she could teach computer programming and video game design to high school students. Since starting with TIR in fall 2016, she has helped teachers at eight schools within the New York City public school system incorporate computer science in their classrooms.
Ray worked with more than 60 teachers across eight schools, helping them develop strategies for teaching computer science. She coaches teachers through a cycle of co-planning, model teaching, observing, and reflection to equip them to take ownership of the CS content and learning experiences.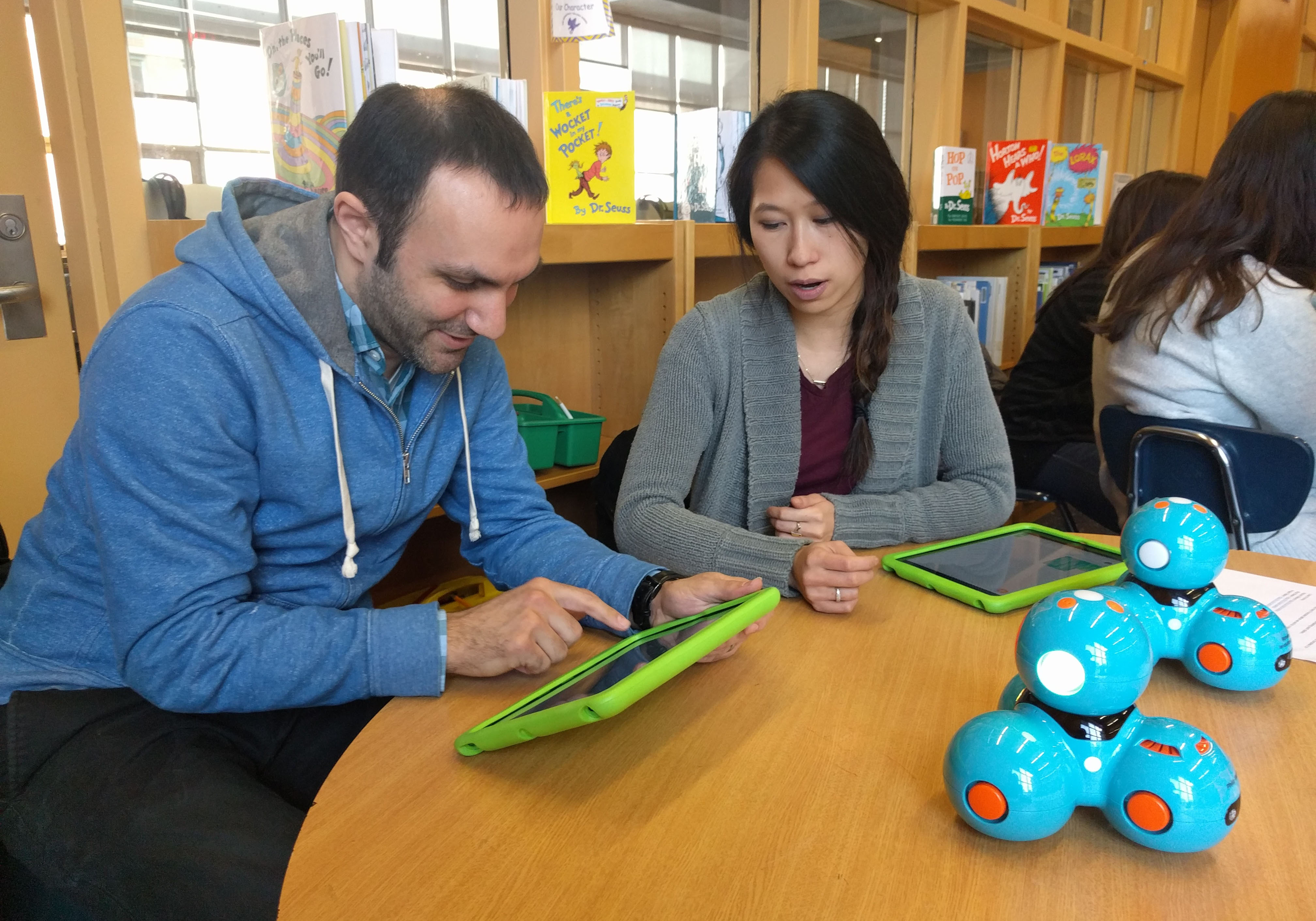 In her coaching of teachers, Ray emphasizes Universal Design for Learning (UDL) which, according to the National Center for Universal Design for Learning, is a "set of principles for curriculum development that give all individuals equal opportunities to learn." This framework emphasizes giving students choices in three key areas: how they take in information, how they express what they learn, and how they engage throughout a lesson.
In a UDL classroom, instruction is designed to offer all students options. Students are able to decide for themselves what they need, regardless of their talent or disability. For example, a classroom may have a pair of traditional scissors and a pair with a special grip. UDL principles would dictate that rather than give the special grip scissors directly to the student with a known disability or need for them, the teacher would provide the choice between the two types of scissors to the whole classroom. The scissors with a special grip may be helpful to others students in addition to the one with the known need.
In the context of CS and other subjects, this framework plays out more subtly by allowing students to choose their project, using assistive technologies, and selecting coding apps that allow students to adjust settings like font size and contrast. UDL also encourages teachers to use multiple teaching strategies to reach all learners.
"It's not just about putting CS in every school, it has to be made accessible to every student in that school," Ray said. "That's an integral part of our coaching, equipping teachers to reach every student in a meaningful way."
So far, Ray's coaching has proven to be successful with students and their parents. "It's been exciting to think of our school as a place at the forefront of computer science education," says Erin Olavesen, president of the Parent Teacher Association at PS/IS 2017 on Roosevelt Island, one of the partner schools where Cornell Tech has committed to improve the curriculum around computer science. "My kindergartener was able to speak about debugging code and algorithms by learning how plants grow," said Olavesen. "That's impressive, for such a young student to grasp the basics of computer science."
This method is what Ray explained as Concrete Representational Abstract (CRA) teaching, a three-step approach used to teach math concepts. Students use solid objects (concrete) to model the problem, then they might draw out the problem (representational) so that it makes sense as a 2-D version of the physical model. Finally, students write the problem in mathematical terms (abstract) so that they understand the full correlation between real-world application and an equation.

"We teach coding in the same way," said Ray. "We start with unplugged lessons, for instance students may start by "programming" each other—at first they might use gestures or words or simple drawings like arrows to tell each other what to do, like steps and turns to walk in a square. That would be the concrete part. Then, we have them use representations such as holding up images of coding blocks or creating an algorithm for a square using graph paper. Then we move them onto the computer."
So far, it is a hit with the students, and Ray has plans to coach teachers on integrating computer science thinking within other subjects.
Cornell Tech's Levitt is optimistic about the program's impact, and looks forward to growing the program to learn more. Though it's a new program, she emphasizes that Ray's coaching model can be shared with schools and teaching organizations around the country.
"In five years, I'd love us to have more teachers in residence," said Levitt. "We're conducting research on the work now, and look forward to sharing what we've learned about K-12 CS content coaching with our colleagues in NYC and across the country. We see content coaching as a great way to support computer science integration on a larger scale. I see us as really playing playing a role in disseminating that knowledge."
The ultimate goal of Cornell Tech's K-12 Education initiative is to catalyze computer science education so that every student in New York City will have the skills, tools and strategies to build something digital that has meaning to them.
As the first TIR at Cornell Tech, Ray is excited to work with teachers to educate more students for the future while also strengthening community ties. "As a coach it's not just where you can go, but you're managing and building relationships with stakeholders at each school," said Ray. "Teachers, parents, students, the principal: We want our approach to include everyone."
RELATED STORIES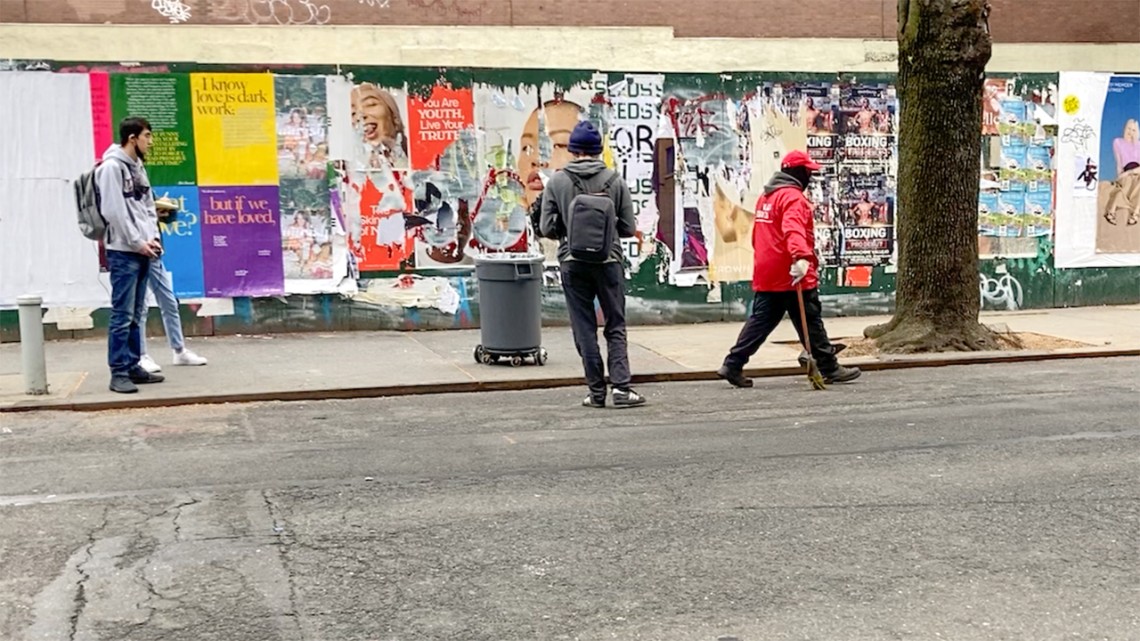 By Patricia Waldron, Cornell Ann S. Bowers College of Computing and Information …