Changing How Cities Use Their Energy Data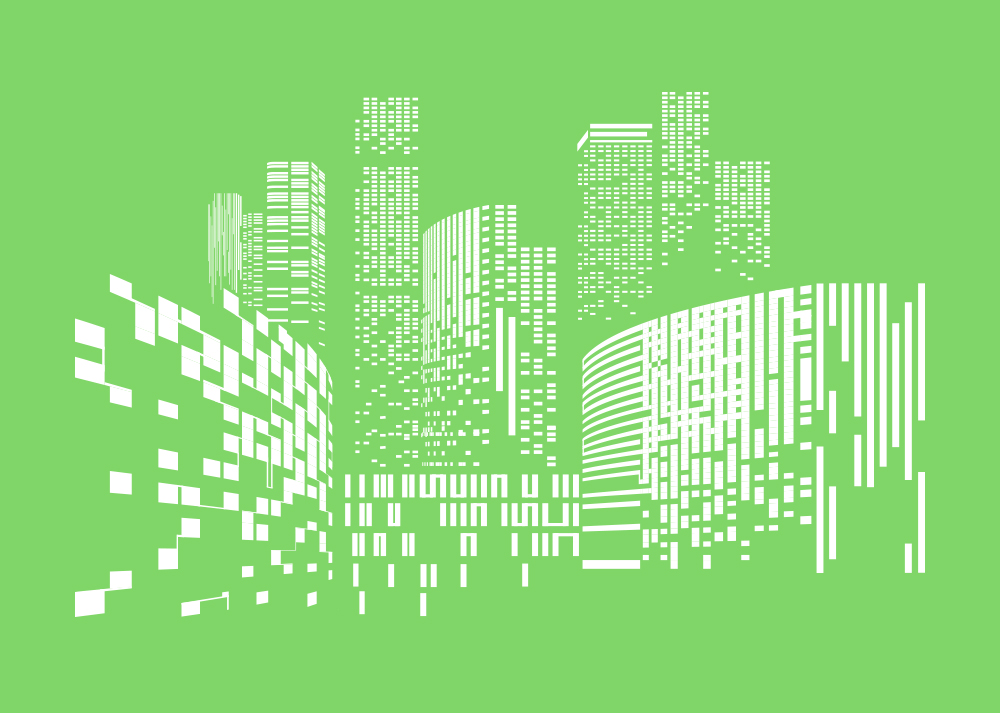 Given the universal desire to conserve natural resources and improve safety and health in building design and construction, those tasked with managing large portfolios of buildings are eager to optimize their systems for sustainability.
Today, large amounts of data can be accessed about how a building is functioning and how much energy it is using, but few cities or building owners are technologically prepared to make use of this information.
Data collection is currently fragmented across different municipal departments — meanwhile, local governments don't have an integrated system that would allow them to organize and make sense of the data holistically.
Enter maalka, a new building performance technology company founded by Rimas Gulbinas, an entrepreneur in the Runway Startup Postdoc Program at the Jacobs Technion-Cornell Institute.
This startup doesn't just throw cities and building managers a life jacket; It creates a pipeline of easily accessible information that has the power to redefine how building portfolios are managed. It will help to maximize building energy efficiency, water conservation, waste reduction, air quality, and improved safety and health. Maalka connects people to data across large building portfolios to enable goal-driven processes for improving all of these facets.
"In Lithuanian, malka with a single 'a' means 'to log,' and that is exactly what we do," said maalka CEO Gulbinas, who completed a PhD in civil engineering at Virginia Tech in 2014. "We log a tremendous amount of data. In fact, our super-flexible platform lets you look at thousands of data points at a time."
Maalka has created a customizable, open-source platform that curates live data in an interactive and visually engaging manner so that everyone — from states to municipalities to buildings' owners, managers and tenants — can see how their buildings are performing. By making consumption information easily accessible, maalka is helping urban sustainability become a reality.
Cities as well as private entities have already begun using the platform.
Maalka just successfully completed its first pilot program in Boise, Idaho — the city is building a strategic energy plan through the Northern East Energy Alliance.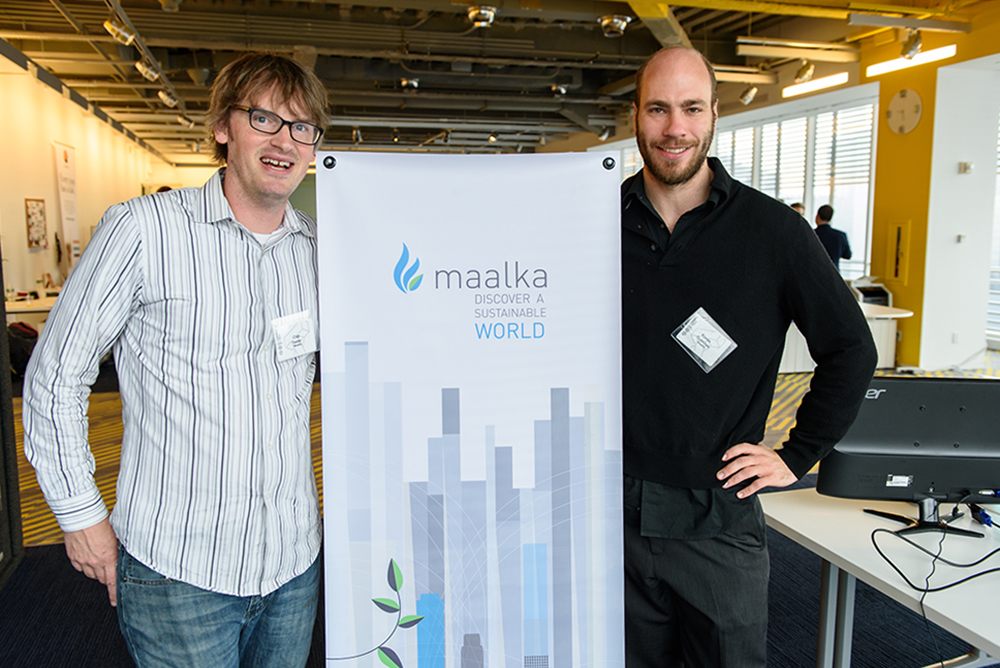 "We worked with the municipality of Boise to create a framework for them to bring in data, and then we created the technology for them to analyze it," explained Gulbinas, who is also a Building Innovation Fellow at the Department of Energy.
Maalka collected data on sixty buildings' characteristics, size, employees, computers and monthly energy usage (including electricity, gas and steam). That way, the municipality can easily analyze building performance and use those measurements to set clear and realistic sustainability goals.
The pilot was so successful that the framework maalka built for Boise will now be applied to 200 buildings in Tacoma, Washington.
"Instead of taking three or four days to get data, clients can now do it instantaneously," said Gulbinas.
Maalka recently created a different tool for Architecture 2030, a nonprofit that aims to reduce greenhouse gas emissions in districts across the country. The tool allows buildings to track their progress on specific energy-related goals and compare their statistics to similar buildings. For example, a high school could measure how its energy consumption stacks up to other high schools.
And because maalka's tools are built in open source, if other cities wants to adopt them, they can. Or as Gulbinas put it: "We are building an ecosystem of data that can be moved around."
Sometimes, convincing a city to use open source strategies can be challenging. But that is one of the perks of having John Teeter, a White House Presidential Innovation fellow and open source guru, as maalka's CIO. Teeter is able to deftly explain how, with best practices, open source can be not only more secure than proprietary platforms, but also more practical.
Gulbinas, on the other hand, is quick to emphasize that "flexibility, scalability and data security are the most important things."
And this dexterity is part of what has allowed maalka to grow so quickly. Its program management tools are being used in a growing number of cities, including Chicago and Washington, D.C.
Maalka is hoping to hit 12,000 buildings on their platform by the end of 2016 and with the rising tide of demand for sustainable cities the company could yield earnings as high as $70 million by 2019.
"Now, we are looking at buildings' data," said Gulbinas. "But eventually we can expand to other things, too."
RELATED STORIES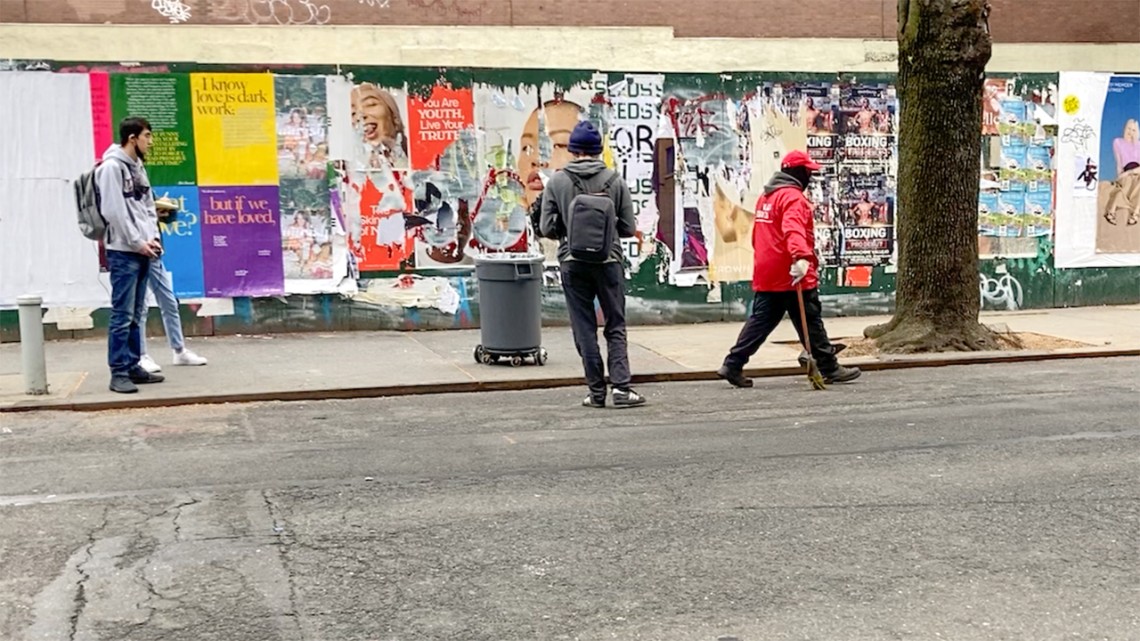 By Patricia Waldron, Cornell Ann S. Bowers College of Computing and Information …