​AOL, Cornell Tech & City Officials Launch the Connected Experiences Lab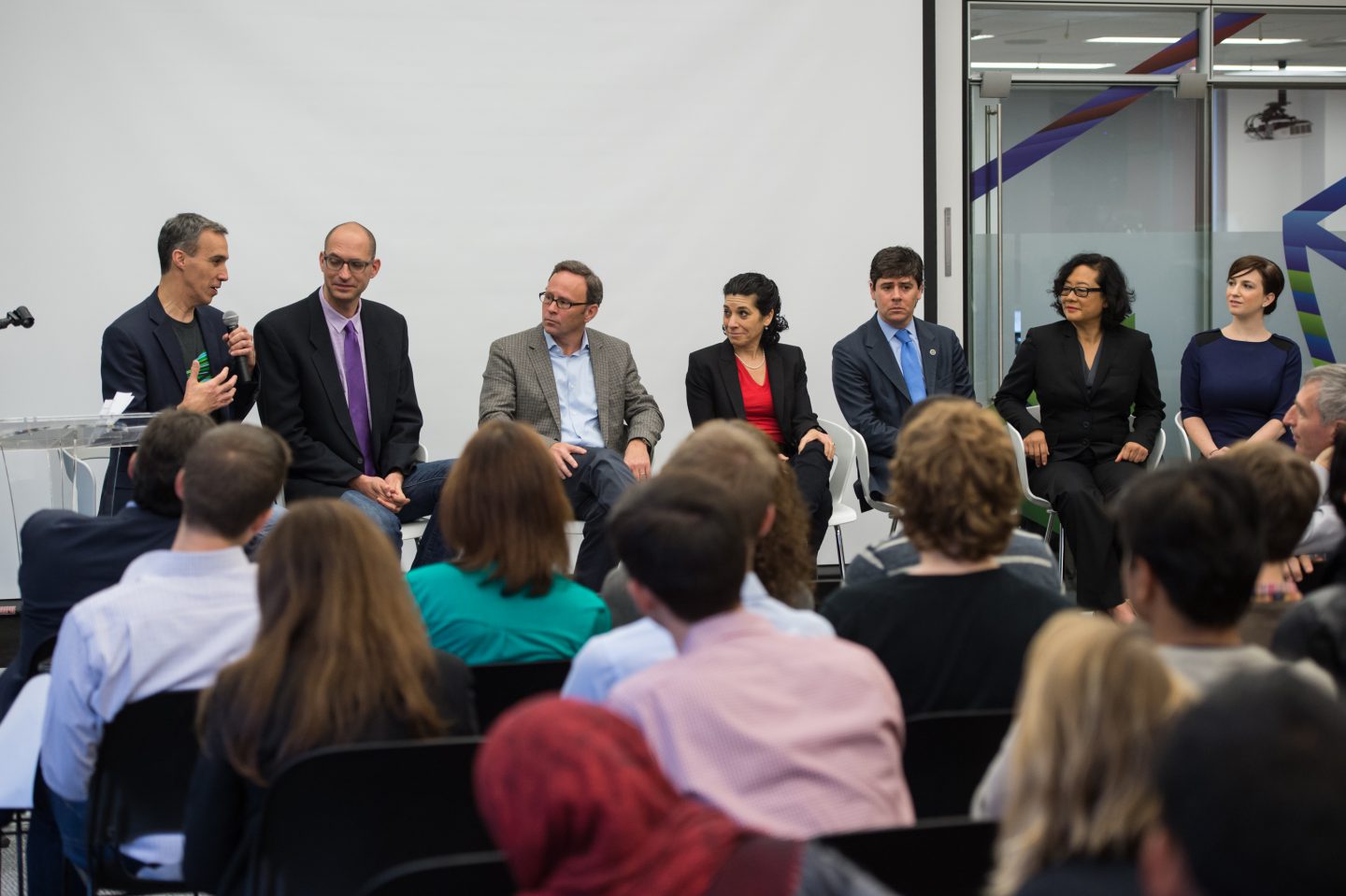 Today, AOL, Jacobs Technion-Cornell Institute at Cornell Tech, and senior New York City economic development officials announced the formation of the Connected Experiences Laboratory. The laboratory will explore and create technologies at the forefront of the digital ecosystem – including analytical techniques that fuse diverse personal data streams into actionable insights; content personalization that works across delivery platforms; and connectivity tools that deepen and sustain engagement within families and communities. The Connected Experiences Laboratory will innovate the way we live.
The collaboration brings together in a four year partnership two institutions that are central to the NYC tech scene, AOL as a pioneering media technology company headquartered in NYC and Cornell Tech as the new flagship university campus for digital technologies. Moreover, building on the international reach and span of both organizations, the collaboration will extend to the Technion, with part of the gift supporting activities there in coordination with AOL Israel.
A first collaboration of its kind for Cornell Tech and AOL, the AOL gift will allow researchers at Cornell Tech and at the Technion in Israel to address a varied set of areas including communication and coordination, food and wellness, education and safety, information and entertainment. The research will catalyze the use of data to make choices about behaviors, content and products, enhance and support our connections to the people closest to us, and help create ties that empower and build local communities.
The partnership with AOL will allow Cornell Tech and Technion researchers access to resources — platforms and engineering and product knowledge — that is not readily available in academic settings," said Dan Huttenlocher, Dean of Cornell Tech. "We see this not just as a one-way gift, but a beginning of a collaboration that will set new standards in how industry and academia work together to make the world better and advance the New York tech scene."
"We are thrilled to partner with Jacobs Institute, Cornell Tech and Technion, home to some of the worlds' best researchers and innovators," said Bill Pence, AOL's Chief Technology Officer. "Cornell Tech's grounded, human-centered approach to developing cutting-edge technologies and systems aligns perfectly with the heart of AOL's strategy where Culture Meets Code. Through the formation of the Connected Experiences Lab, we want to explore the future of technologies that provide essential services and content to users around the world, and develop a roadmap to align with their practices, needs and motivations."
"The collaboration between Cornell Tech and AOL, two institutions that are central to New York City's tech ecosystem, will set a worldwide example of how the tech industry and educational institutions can partner to innovate," said Deputy Mayor for Housing and Economic Development Alicia Glen. "The Applied Sciences Initiative is the ideal context for this work—and this powerful partnership is has fostered, and the innovative research it will house, demonstrates once again the importance of Applied Sciences to New York City's growth and competitiveness."
The AOL gift will support a multinational laboratory for Connected Experiences, or ConnX, over four years. A fellowship program will support graduate students at each locale, and help the research activities of faculty in each location, 50% of them female. "Diversity should be top of mind for every tech organization, academic or otherwise," said Mor Naaman, Associate Professor at the Jacobs Technion-Cornell Institute at Cornell Tech, CoFounder, ConnX Lab. "We are designing new technologies that would be used by a population that is 50% female. It is only appropriate that the research team reflects that ratio." The breadth of the support will allow researchers at Cornell Tech and The Technion to pursue research in diverse topics, including human computer interaction, computer vision, machine learning, natural language processing, and social computing across multiple disciplines: computer science, management science, electrical engineering, information science and more.
The Cornell Tech lab will also include full-time engineers and designers, in addition to faculty, PhD students and postdocs. "To build meaningful technologies and improve the likelihood of impact, we need people in-house that can design and build systems, moving early research prototypes into the real world," said Deborah Estrin, a member of the Cornell Tech faculty and co-founder of the ConnX lab. "This is a highly unusual and unique approach, and one that will have tremendous and quickly-realized impacts on the industry at large."
"The announcement of this gift, and the cutting-edge research it will enable, underscores New York City's position as a global hub of talent and innovation," said Kyle Kimball, president of the New York City Economic Development Corporation. "We applaud AOL and Cornell Tech for uniting to pioneer new technologies while seeking to enhance the lives of families and communities. The vision for the City's Applied Sciences Initiative is to create a new generation of engineering talent, productively linked to the world's foremost digital companies. Through the Connected Experiences Lab this comes to life."
The faculty in the new ConnX lab will include Shiri Azenkot and Serge Belongie at Cornell Tech; and Anat Rafaeli, Nir Ailon and Roi Reichart at Technion.
Applied Sciences NYC was launched in 2011 by the City of New York, via the NYC Economic Development Corporation in an effort to capitalize on the considerable recent growth and even larger opportunity for future growth in technology-related jobs and businesses in New York City. Cornell Tech was the first of four Applied Sciences projects to be announced by the City in an effort to strengthen New York City's global competiveness and ensure that the City establishes itself as a worldwide hub of science, research, innovation and urban solutions for the digital age and the information economy. Cornell Tech was selected based on its innovative model for graduate technology education and its emphasis on the intersections between academia and industry and forward-thinking areas of study. Collectively, the four Applied Sciences NYC projects are expected to generate more than $33.2 billion in nominal economic activity, over 48,000 permanent and construction jobs, and approximately 1,000 spin-off companies by 2046, fulfilling the initiative's goal of dramatically transforming the City's economy for the 21st century.
AOL Inc.
AOL Inc. is a media technology company that simplifies the internet for consumers and creators by unleashing the world's best builders of culture and code. As the 4th largest property on the internet, with nearly 250 million consumers of its world-class collection of premium brands every month, AOL operates at scale, connecting tens of thousands of publishers with thousands of advertisers on its global and programmatic, content and advertising platforms. AOL is positioned at the center of the disruption of how content is being produced, distributed, consumed and monetized and its opportunity lies in shaping the future of the digitally connect world for decades to come.
Cornell Tech
Cornell Tech develops pioneering leaders and technologies for the digital age. Cornell Tech brings together like-minded faculty, business leaders, tech entrepreneurs, and students in a catalytic environment to produce visionary results grounded in significant needs that will reinvent the way we live. Cornell Tech's temporary campus has been up and running at Google's Chelsea building since 2012, with a growing world-class faculty, and master's and Ph.D. students who collaborate extensively with tech-oriented companies and organizations and pursue their own start-ups. Construction is underway on Cornell Tech's permanent, sustainable 12-acre campus on Roosevelt Island, with a first phase due to open in 2017. When fully completed, the campus will include 2 million square feet of state-of- the-art buildings, over 2 acres of open space, and will be home to more than 2,000 graduate students and nearly 280 faculty and staff.
The Joan and Irwin Jacobs Technion-Cornell Institute
The Joan and Irwin Jacobs Technion-Cornell Institute embodies the academic partnership between Cornell University and the Technion-Israel Institute of Technology at Cornell Tech. The Institute gets its name from Qualcomm Founding Chairman Irwin Jacobs and his wife Joan Klein Jacobs who gave a $133 million gift to Cornell and the Technion in 2013. Adam Shwartz, Professor of Electrical Engineering at the Technion, is Director of the Institute. The Jacobs Institute is a home for experimentation at Cornell Tech. It's a sandbox-like environment focused on solving problems based on societal needs and making an impact on the New York City economy. Instead of traditional degree programs, the Institute has hubs that transcend disciplines and industries: Connective Media, Healthier Life and Built Environment.
The Technion – Israel Institute of Technology
The Technion-Israel Institute of Technology is a major source of the innovation and brainpower that drives the Israeli economy, and a key to Israel's renown as the world's "Start-Up Nation." Its three Nobel Prize winners exemplify academic excellence. Technion people, ideas and inventions make immeasurable contributions to the world including life-saving medicine, sustainable energy, computer science, water conservation and nanotechnology. The Joan and Irwin Jacobs Technion-Cornell Institute is a vital component of Cornell Tech, and a model for graduate applied science education that is expected to transform New York City's economy.
RELATED STORIES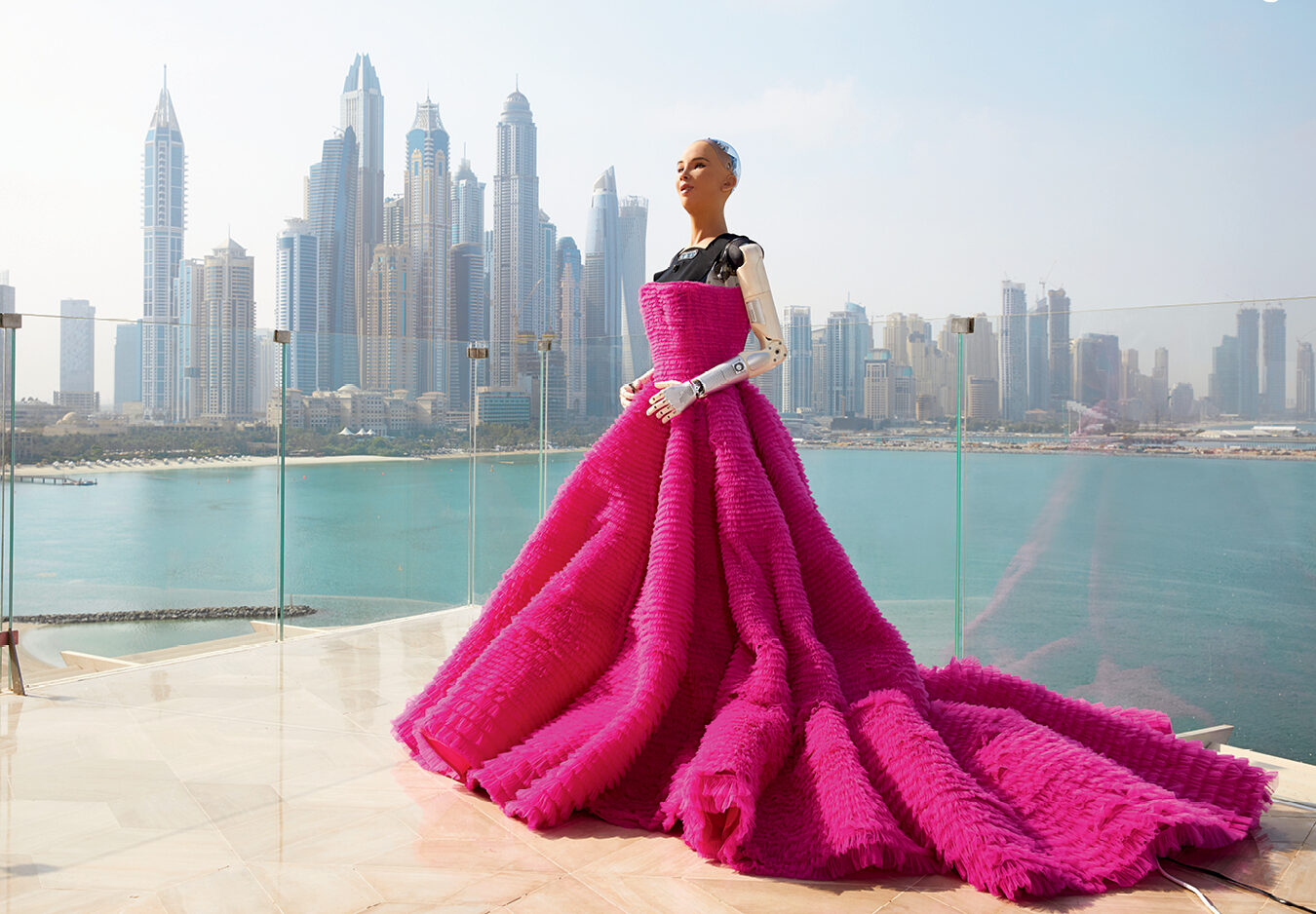 Yes, says a team from Cornell Tech – but for functional fashion. …