Alumni Startup Lets You Control Access to Your Apartment From Anywhere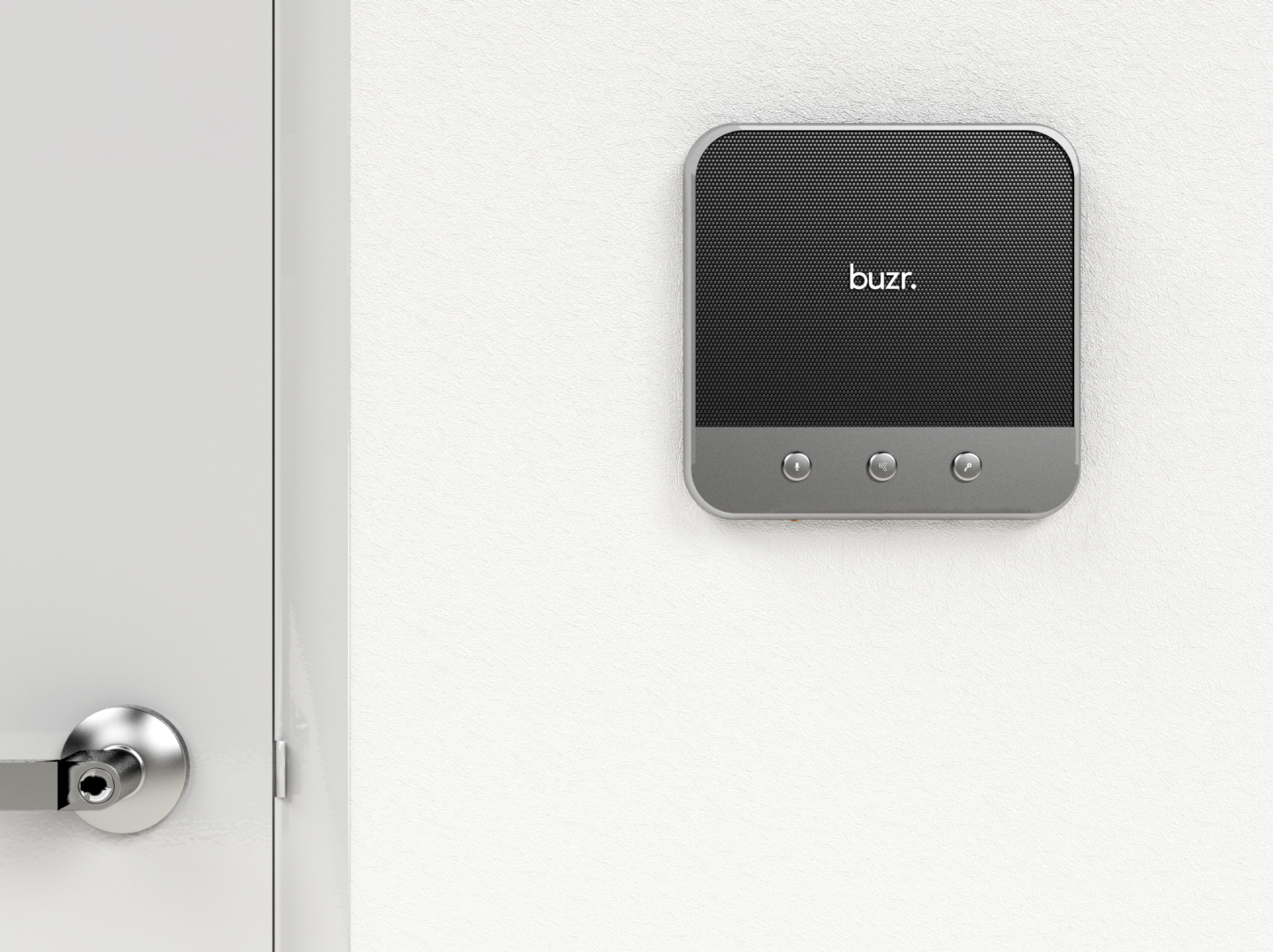 Back in 2016, Tony Liebel, Johnson Cornell Tech MBA '20, was working as a management consultant and traveling frequently. He became frustrated at how complicated it was to give friends and family access to his NYC apartment when he was out of town, and deliveries were also a headache. "I would come home to multiple stickers on my front door saying 'we tried to drop your package off, we weren't successful, we sent it back to the center,'" he explained.
Smart locks allowed access to Liebel's apartment, but not to the front door of the building. He found some creative solutions: hiding keys in the cracks of the sidewalk, leaving them at his local grocery store, even attaching them to padlocks. None worked out. 
Liebel joined the MBA program at Cornell Tech with one clear aim: to build a technological solution to this problem. Now, Buzr — the product he developed with co-founder Jeremy Walker, Master in Electrical and Computer Engineering '20 — is a recipient of a 2020 Cornell Tech Startup Award.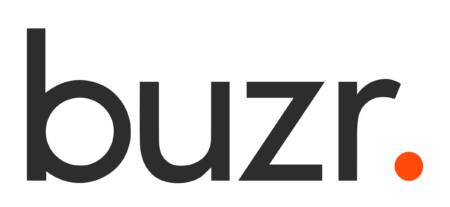 Talk. Listen. Buzz. Anywhere. 
Buzr easily connects your smartphone to your existing intercom system and allows you to control the front door of your apartment block remotely. A notification on the Buzr app informs the user when someone rings the doorbell. You can then talk, listen, and open the door from anywhere in the world. Or as Liebel pointed out, "Even if you're just on your couch and you don't want to get up to let the pizza guy in."
Buzr's virtual key functionality gives friends, family, and service providers front door access at user-defined times, and Airbnb hosts can offer guest access. "Buzr empowers anybody that lives in an old building to have modern entry functionality," said Liebel.
Liebel started working on his idea in 2016 but came to Cornell Tech to make it happen. "I can't think of a more entrepreneurial place," he said. "I needed a rockstar like Jeremy to help me out." Walker's background is in electrical engineering and industrial design — the exact skillset that Liebel needed.
The pair found that other tech solutions offer remote door control but their installation is destructive, as the entire system needs to be replaced and wires have to be pulled from the building. Buzr takes a different approach. "We upgrade the ability of the existing system at the endpoint," explained Liebel. This allows building owners or those that live in the apartments themselves to upgrade their building in a less destructive way. Liebel says "we're aiming to be as easy to install as a Nest Thermostat."
At a basic level, Buzr is a WiFi-connected set of switches with audio and a battery. It replaces the existing intercom station inside an apartment non-destructively. The old unit is removed from the wall and then Buzr is installed on that footprint. The new system's circuitry transfers signals via the existing wires without physically damaging them, explained Liebel. "There's an isolation circuit between those wires and our device; we're able to get out signals through that gap."
Legacy intercom stations can be over 90 years old and they come in many shapes and sizes. Liebel and Walker identified over 180 types and tied down the core technologies deployed. Via online research and lab testing, they have produced a solution that is universal and designed for self-install. As the robustness of power supply in old intercom stations is variable, the pair opted for a long-life battery-powered solution.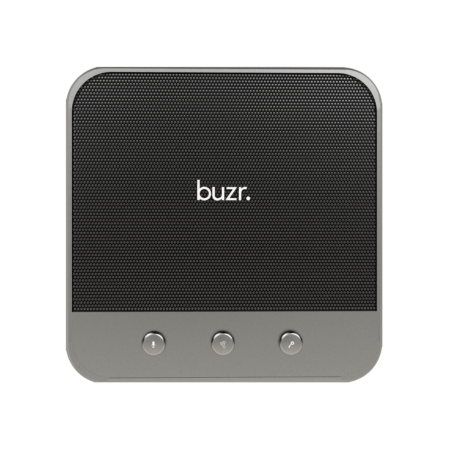 Next Steps for Buzr
The Cornell Tech Startup Award provides the Buzr team with pre-seed funding and co-working space at the Tata Innovation Center. Liebel and Walker are now working on production models for profitability and low-cost manufacturing, robustness and universality testing, and new app features.
One priority is Buzr's integration with delivery services. "When Amazon delivers your package, our system will know that you're expecting the package. They scan the package and then the door automatically will open for them," said Liebel.
Buzr's pre-launch campaign aims to raise the next round of capital and build customer engagement. The pair are also actively hiring. "We are looking for computer science backgrounds that have experience in IoT and we're also looking for design and marketing partners," Liebel explained.
As Liebel and Walker's award-winning startup grows, so too does the buzz around Buzr.
RELATED STORIES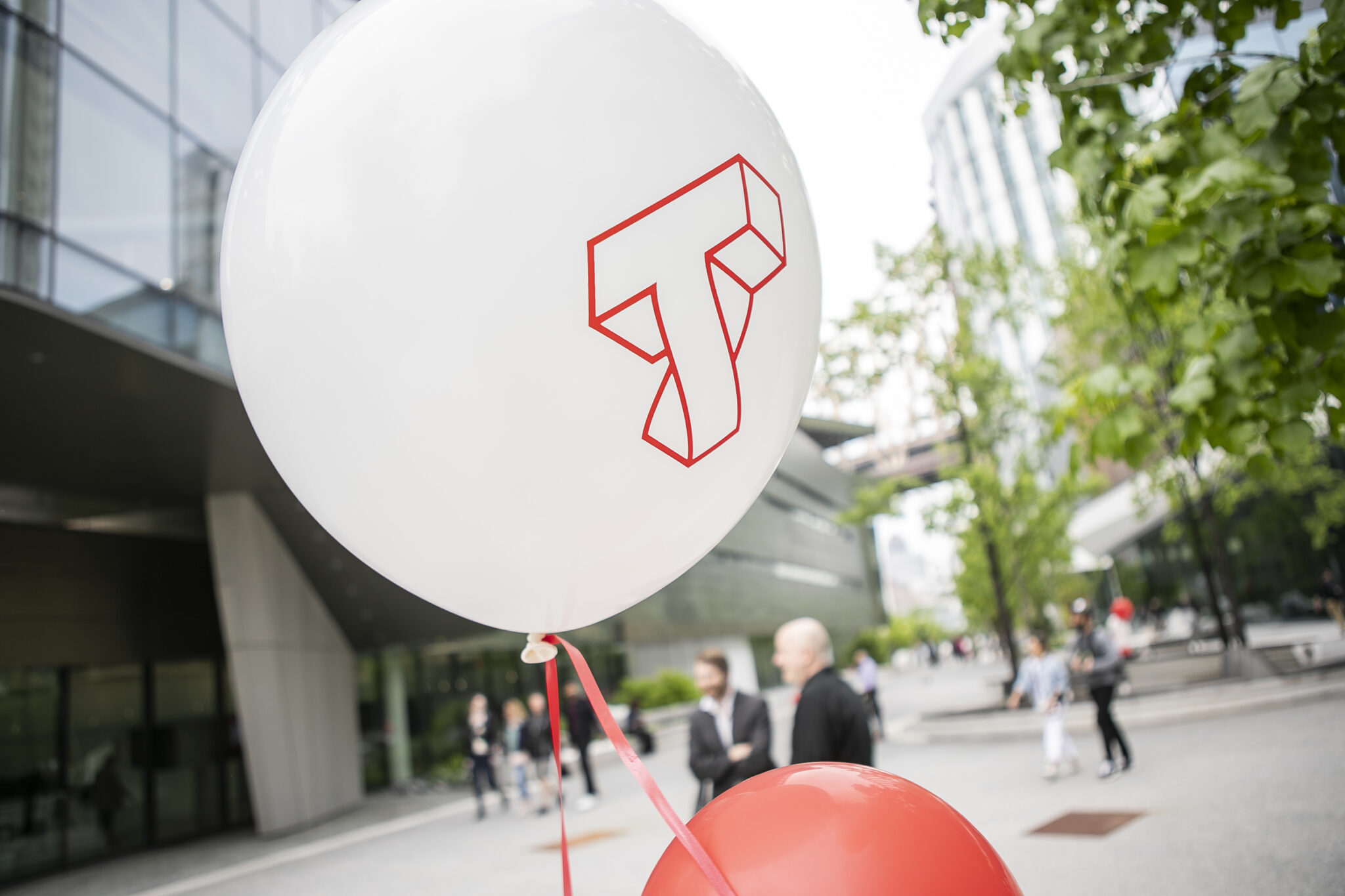 Open Studio, Recognition, research, and more! NEW YORK, NY – The 2022 …