Two Sigma Announces Public Launch of Halite, A.I. Coding Game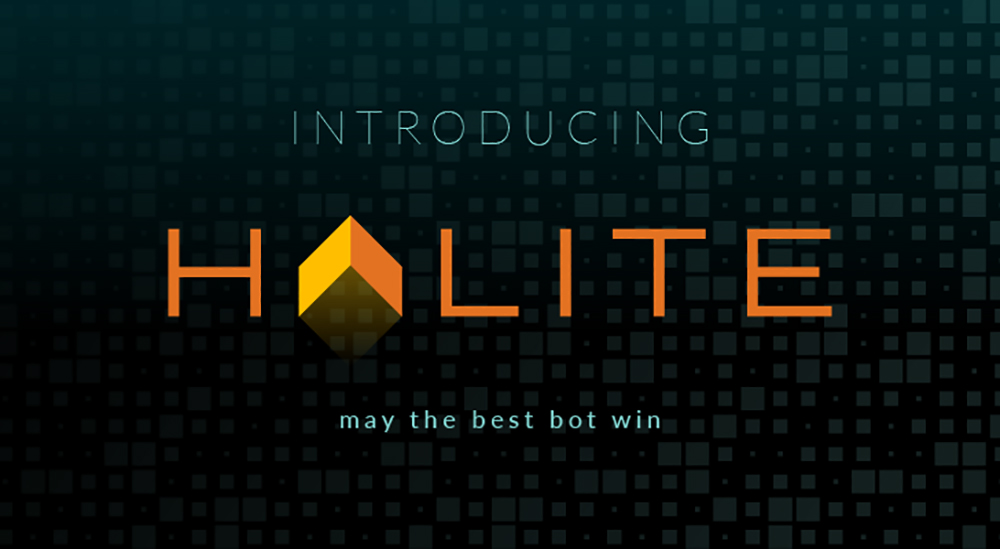 Two Sigma, in partnership with Cornell Tech, today announced the public launch of Halite, a programming game in which players code bots that compete head-to-head to overtake a virtual grid. Halite provides a fun way to learn and apply AI, machine learning, and other advanced algorithms in a collaborative, competitive game setting by writing smart bots. Designed for coding enthusiasts of all levels of experience, Halite creates an engaging game environment to learn, write, and visualize your code in action. Users can track their own bots as well as their competitors' progress—either globally or within private groups at a company, school, or club—by viewing a real-time leaderboard. The game will be released for a three-month competition, and the success of each bot will be correlated with the creativity and sophistication of its code.
The game was initially developed within Two Sigma by two summer interns as a four-week internal competition to promote creativity and healthy competition amongst the company's engineers. "At Two Sigma, we're focused on bringing creativity to all that we do. We realized that two of our summer interns had achieved something special when we had the entire company uploading bots into this game. It goes to show that you never know where innovation will come from," said Matt Adereth, a senior engineer at Two Sigma .
Cornell Tech will facilitate Halite's public launch and provide ongoing game support and community management, empowering players to get better, learn and have fun. "Like chess, Halite's rules are simple to understand but challenging to master, providing an element of continuous learning that we believe will resonate well with the developer community," said Arnaud Sahuguet, head of the Foundry at Cornell Tech , which focuses on productizing ideas and academic research.
Two Sigma sought out Cornell Tech as its launch partner given the organizations' shared commitment to applying a product mindset, emphasizing creativity in problem-solving, and supporting the burgeoning tech scene in New York City. "The shared values and complimentary skill sets of our organizations made this collaboration really productive from the start," said Emily Malloy, a member of the Business Innovation and Growth team at Two Sigma .
To get in on the action and begin coding your own bot, visit https://halite.io/ today!
The general who wins the battle makes many calculations in his temple before the battle is fought—
Sun Tzu
About Cornell Tech
Cornell Tech develops pioneering leaders and technologies for the digital age. Cornell Tech brings together faculty, business leaders, tech entrepreneurs, and students in a catalytic environment to produce visionary results grounded in significant needs that will reinvent the way we live in the digital age. Cornell Tech's temporary campus has been up and running at Google's Chelsea building since 2012, with a growing world-class faculty, and about 150 master's and Ph.D. students who collaborate extensively with tech-oriented companies and organizations and pursue their own start-ups. Construction is underway on Cornell Tech's campus on Roosevelt Island, with a first phase due to open in 2017. When fully completed, the campus will include 2 million square feet of state-of-the-art buildings, over 2 acres of open space, and will be home to more than 2,000 graduate students and hundreds of faculty and staff.
About Two Sigma
Two Sigma is a technology company dedicated to finding value in the world's data. Since its founding in 2001, Two Sigma has built an innovative platform that combines extraordinary computing power, vast amounts of information, and advanced data science to produce breakthroughs in investment management, insurance and related fields. Today, Two Sigma manages approximately $37 billion in assets, employs more than 1000 people and has offices in New York, Hong Kong, Houston and London. For more information, please visit www.twosigma.com