For teachers working with autistic students, it sometimes feels like the digital revolution passed them by. Autism education is data intensive and teachers track thousands of points of student progress each day by hand. The data is not only laborious to record, but time consuming to analyze and difficult to share, particularly with a parent eager to see how their child is progressing.
Greg Brill, Johnson Cornell Tech MBA '16, and Sam Raudabaugh, Masters in Computer Science '16, believe there is a better way.
Meeting for the first time at Cornell Tech's Admitted Student Day last fall, the two brainstormed an idea Brill had kicked around for awhile: how to simplify the data teachers collect on their autistic students. Having volunteered for 11 years with autistic students — and worked with them as a teaching assistant just before starting at Cornell Tech — Brill wanted to bring more support to teachers and free up their time using digital tools.
How much time? About 45 minutes every day spent graphing and analyzing data on paper could be freed up and devoted to students and their development.
"We believe teachers deserve better tools," said Raudabaugh, whose wife is currently studying to be a teacher at the City University of New York, Hunter College. "We want to build a business, but also do social good."
That business is Thread Learning. It hopes to be the data backbone for autism and special education, ensuring that the right information gets to the right caregiver at the right time. Brill and Raudabaugh's initial release digitizes the process of Applied Behavioral Analysis, or ABA, a teaching method that's well-respected in the autism world and uses rewards to support learning. Brill and Raudabaugh's startup is primarily a digital backbone for teachers, transferring what used to be recorded on paper into a digital framework.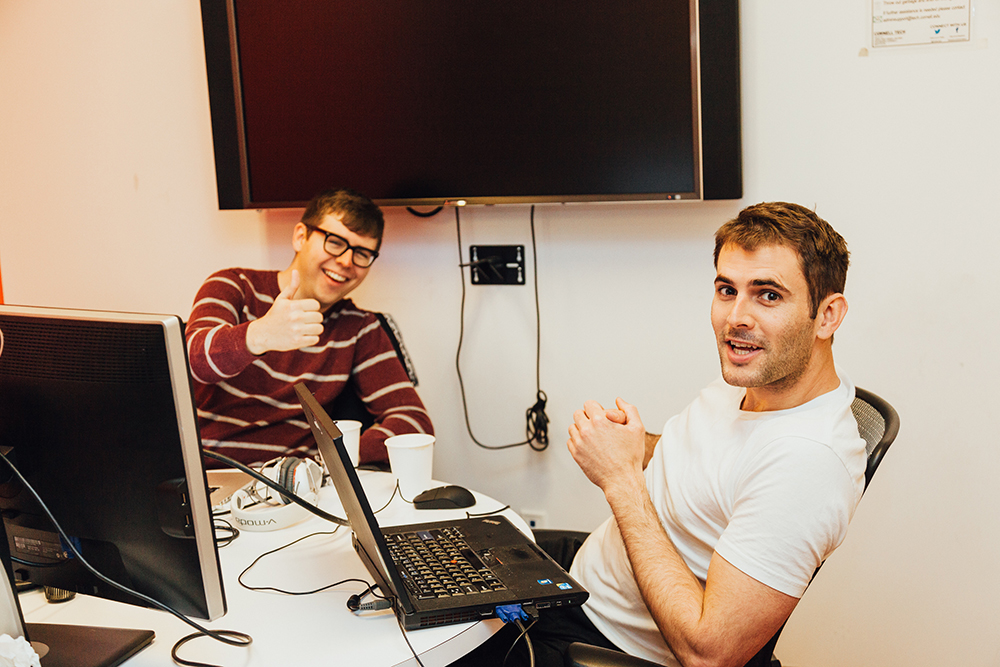 There are approximately 750,000 students receiving special services for autism in the United States, which spends $20,600 annually to educate each autistic child. The Thread platform collects data on the progress of students, then shares key details with teachers, parents and other caregivers such as clinicians or speech therapists.
Progress is recorded online, and viewable through a digital dashboard. Brill says the two developed the app for the iPad, since tablets are often used in teaching spaces with autistic children. In the coming months Thread will be expanded to work on other devices.
Parents receive messages when their child learns a new ability. For example, if a child learns to identify the color blue at school, the platform might suggest that the parents play I Spy with blue objects. Ultimately, Brill hopes Thread Learning will help "more children on the autism spectrum mainstream into typical schools and lead independent lives."
"That's really the goal of the company," he said.
Winning Cornell Tech's Startup Award this spring, Brill and Raudabaugh received $100,000 in pre-seed funding, which will allow them to focus full-time on building the technology.
They plan to launch the platform this fall — they've already run a one-week trial with Hawthorne Foundation, a non-profit which runs the largest autism school in New York State.
"We want to change the face of autism, while also building a large business," Brill said. "It's going to take a large business to touch millions of lives."