Rohit T. Aggarwala Joins Jacobs Technion-Cornell Institute's Urban Tech Hub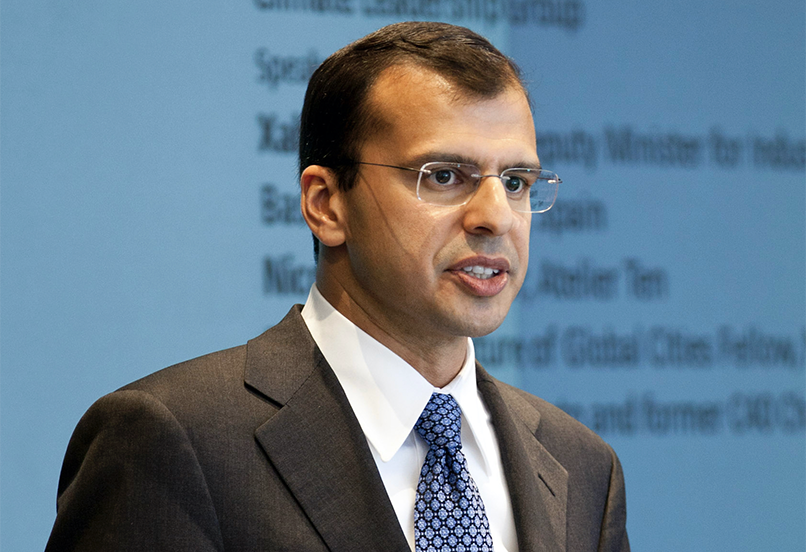 Aggarwala to lead new Urban Tech Agenda for NYC, leveraging Cornell Tech's expertise to propose how New York City can use technology in the service of New Yorkers
Urban Tech Hub launched this fall at Cornell Tech, focusing on innovators and entrepreneurs committed to making cities more livable and sustainable through technology
December 15, 2020 — The Jacobs Technion-Cornell Institute at Cornell Tech today announced that Rohit T. "Rit" Aggarwala, a global leader in environmental, sustainability, and urban policies, has joined the Urban Tech Hub as a Senior Urban Tech Fellow. Joining a team led by Michael Samuelian, the Founding Director of the Urban Tech Hub, Aggarwala will lead a new initiative: the creation of an Urban Tech Agenda for New York City.  The Urban Tech Agenda will include a set of strategic recommendations for how the next mayoral administration and City Council can leverage technology to improve the lives of New Yorkers. Prior to joining the Urban Tech Hub, Aggarwala served as the Head of Urban Systems at Sidewalk Labs (where he remains Senior Advisor) and previously led the New York City Office of Long-term Planning and Sustainability which created PlaNYC, the landmark sustainability plan for New York City.
"For decades, Rit has been working with cities to make them more sustainable and equitable places to live, work, learn and play," said Greg Morrisett, the Jack and Rilla Neafsey Dean and Vice Provost of Cornell Tech. "As a land grant institution, part of our mission at Cornell University and Cornell Tech is to support a brighter future for New York. By developing the new Urban Tech Agenda for NYC, Rit and the Urban Tech team will be doing a deep dive into how technology can improve the lives of New Yorkers with real policy solutions and bold ideas to create a better path forward."
"The Jacobs Technion-Cornell Institute at Cornell Tech is where deep technological expertise, industry, and public policy converge. The Urban Tech Hub is already having an impact, with students working on projects focused on COVID recovery in New York City and curated monthly public workshops where experts are discussing the most pressing issues in the industry. With Rit joining the Hub, it will embark on a new initiative that could shape the future of urban tech in New York," said Ron Brachman, Director of the Jacobs Technion-Cornell Institute.
Through the Urban Tech Agenda for NYC, Aggarwala and the Urban Tech Hub team will develop a policy platform for the next Mayor of New York City and next generation of leadership to consider as they start work in 2022. The initiative will focus on issues big and small, tackling everything from institutional infrastructure, municipal operating systems, and procurement processes to the ways technology can address issues in city government. It will also look at wide-ranging regulatory recommendations, such as privacy laws and data protection.
"We are thrilled to welcome Rit to the Urban Tech Hub and expand our commitment to addressing New York City's urban challenges. His unparalleled experience leading major initiatives in New York and around the world will be a tremendous asset as we launch this new project to support our future government leaders and all New Yorkers through technology solutions that will make our city stronger, fairer and more resilient," said Michael Samuelian, Founding Director of the Urban Tech Hub.
"I'm thrilled to be joining Cornell University and the Urban Tech Hub, which will be such a valuable force for bringing useful urban technology to solve New York City's challenges and to build the next generation of its technology industry. One role the tech hub can play is to point out what opportunities exist for technology to make this city better, while also ensuring that policymakers use technology wisely and put in place the regulatory and institutional structures that will ensure it is equitable, safe, and beneficial in its impacts," said Rohit T. Aggarwala, Senior Urban Tech Fellow at the Urban Tech Hub.
Rohit T. "Rit" Aggarwala is an executive and thought leader in sustainability, environmental, and urban issues. He was a founding member of the team that built Sidewalk Labs, an urban innovation firm founded by Dan Doctoroff and Google. He is best known in New York for his time as Director of New York City's Office of Long-Term Planning and Sustainability (2006-2010), where he led the team that produced and implemented PlaNYC: A Greener, Greater New York, which was Mayor Michael R. Bloomberg's sustainability agenda. From 2010 to 2015, Rit worked at Bloomberg Philanthropies, where he transformed the C40 Cities Climate Leadership Group into an organization of global stature; developing a $145 million environmental grantmaking program focused on clean energy, cities, and sustainable fishing; coordinating former Mayor Bloomberg's appointment as UN Special Envoy on Cities and Climate Change; and leading the sustainability practice at Bloomberg Associates. Rit has long been active locally, including as Chair of the Regional Plan Association's Fourth Regional Plan, which was released in 2017; serving on Mayor Bill de Blasio's Expert Panel on the Brooklyn-Queens Expressway in 2019; and teaching at Columbia University's School of International and Public Affairs. 
The Urban Tech Hub welcomed its first graduate students this fall. The concentration provides students the opportunity to pursue emerging sectors in urban innovation including mobility and transportation, real estate/property tech and construction, logistics and delivery, energy and other utilities, intelligent buildings and infrastructure, civic and urban community technology, and other areas of technology transformation in urban settings. The Hub is also hosting a monthly event series to convene leaders on the biggest issues facing urban tech, led by urbanist-in-residence Dr. Anthony Townsend.
About Cornell Tech
Cornell Tech's degree programs and research initiatives provide responsive approaches to the rapid emergence of technologies and their societal impact in the digital age. Cornell Tech offers seven doctoral programs and seven master's programs, including two dual-degree programs with the Technion-Israel Institute of Technology through the Jacobs Cornell-Technion Institute. Cornell Tech's world-class faculty, graduate students, researchers, and postdoctoral entrepreneurs are focused on building better tuned, highly valuable and more accessible technology for commercial and community use. Key to Cornell Tech is its commitment to growing the tech sector within New York City. Cornell Tech students and postdocs have founded more than 70+ startups in New York City, creating more than 370 new jobs and attracting more than $75 million in investments. The campus also has a dedicated K-12 initiative to bring tech education into local schools, and the WiTNY program (now Break Through Tech), a partnership with City University of New York that is increasing the number of young New York City women who pursue degrees and careers in tech.
About Jacobs Technion-Cornell Institute
The Jacobs Institute is the academic partnership between Cornell University and the Technion-Israel Institute of Technology on the Cornell Tech campus. The Jacobs Institute fosters radical experimentation at the intersection of research, education, and entrepreneurship. Its mission is to transform key industries through technological innovation, deep-tech startups, and uniquely skilled talent.
The Jacobs Institute already offers two master's programs in Connective Media and Health Tech. The programs equip students to take on complex, real-world challenges through interdisciplinary, domain-focused work, and students receive dual degrees from the Technion and Cornell. Recent PhD graduates work through the Jacobs Runway Startup Postdoctoral Program to apply their knowledge as they lead teams and build companies in industries critical to the 21st century.
RELATED STORIES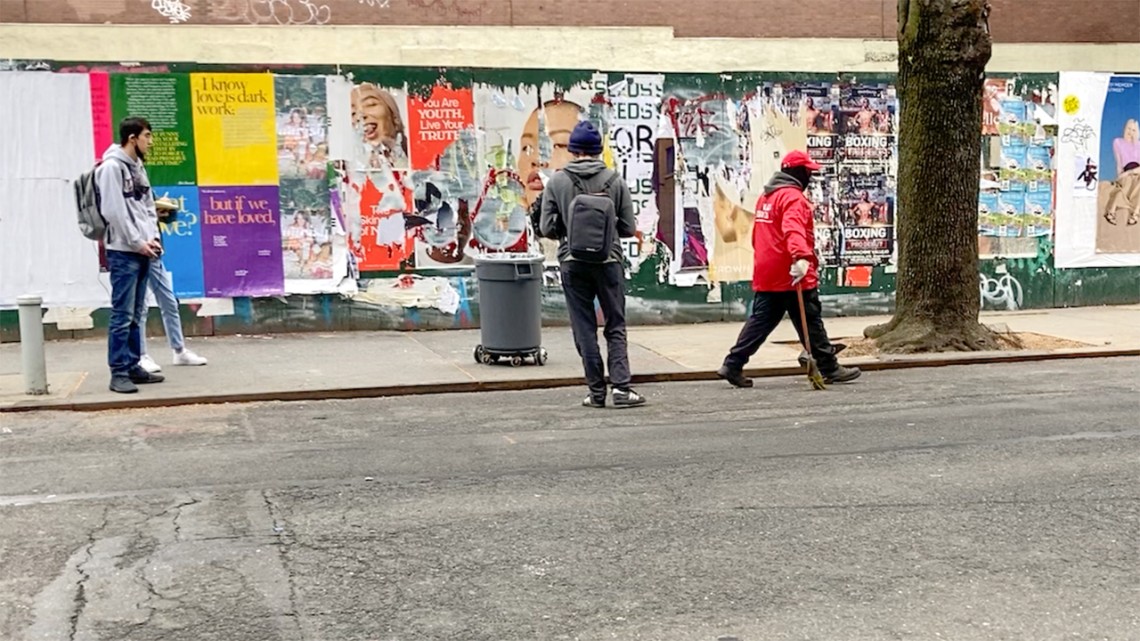 By Patricia Waldron, Cornell Ann S. Bowers College of Computing and Information …