Remaking the City: Masters Students Build Products for Roosevelt Island Community Organizations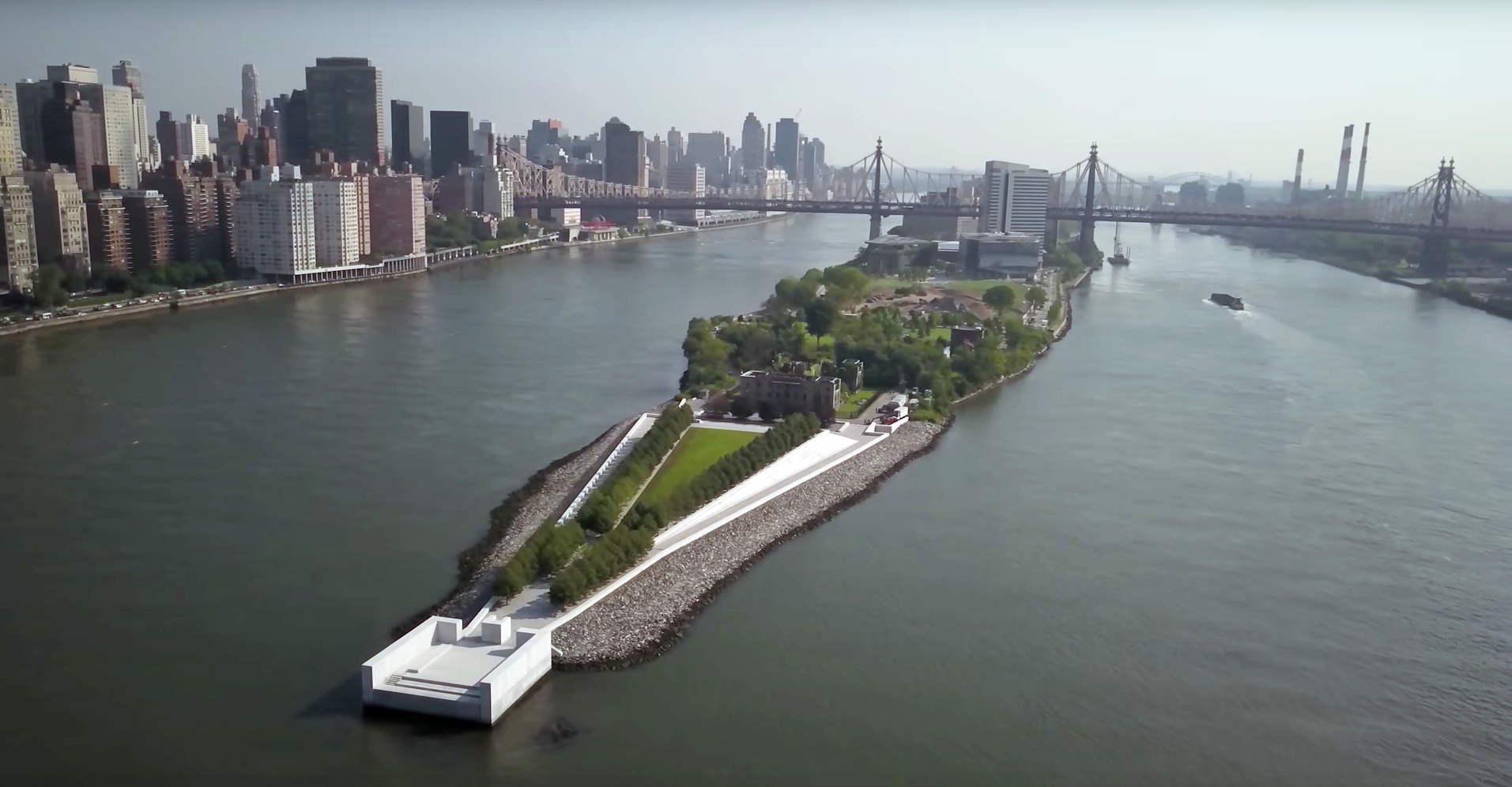 Moving to a new neighborhood can be hard. You have to learn the layout of the local grocery store, find a pharmacy and your go-to pizza place — not to mention adapting to a new community culture and way of doing things.
When nearly 200 Cornell Tech students moved to the Roosevelt Island in August, they faced all these same challenges. A handful of them dived into the Roosevelt Island community head first in a pilot of a new service-learning course entitled "Remaking the City" taught by Associate Professor Tapan Parikh.
Over the course of the semester, student teams were paired with Roosevelt Island organizations like the Senior Center or the Roosevelt Island Operating Corporation (RIOC) to complete two projects: (1) a service learning project; (2) a design thinking challenge. Groups worked with the organizations to understand their needs and challenges and develop technological and design solutions for them.
"In our class, the organizations we work with are small (often very small, including being completely volunteer-driven), but deliver essential social, cultural, environmental and economic services to the community," Parikh said in a blog post at the beginning of the semester. Traditionally, technological solutions are often difficult to adopt for these organizations.
"The goal of this course was to explore technological challenges relevant to small voluntary and civic organizations, as well as to help students build relationships with Roosevelt Island's diverse people, places and organizations," Parikh said.
Students worked on six service learning projects:
RIOC: User survey for sportspark, mapping project, creating an events page
Roosevelt Island Senior Center: designed a poster to teach Google Chrome and YouTube pause/play of videos for basic computer access at the senior center
Roosevelt Island Historical Society: designed a logo
Gallery RIVAA: redesigning their website
Main Street Theatre & Dance Alliance: revamping their email system
Roosevelt Island Garden Club: building a web app identifying green spaces on the island
Next, students worked on their design thinking challenge projects which culminated in presentations to community members, press and the Cornell Tech community. Awards of $1000 and $500 to continue working on their project were up for grabs for the ten teams.
The judges charged with giving out the awards included Cornell Tech Community and Construction Task Force member Jonathan Kalkin, Roosevelt Island Operating Corporation board members Margie Smith and Howard Polivy and Cornell Tech's Senior Director of K-12 Education Diane Levitt.
Projects included a dock-free bike sharing program, an app to help users organize community building events, a local currency, and a co-working space on Main Street.
Ultimately, the grand prize went to Flourish, a mobile-optimized website to help Island visitors and residents discover and take advantage of the many green spaces throughout Roosevelt Island. The team was made up of Arpit Sheth, Master of Computer Science '18, Rainie Sun, Technion-Cornell Dual Master's Degrees in Connective Media '19, and Shanshan Zhang, Connective Media '18.
After exploring the Island green spaces, the team began working on a custom Google Map.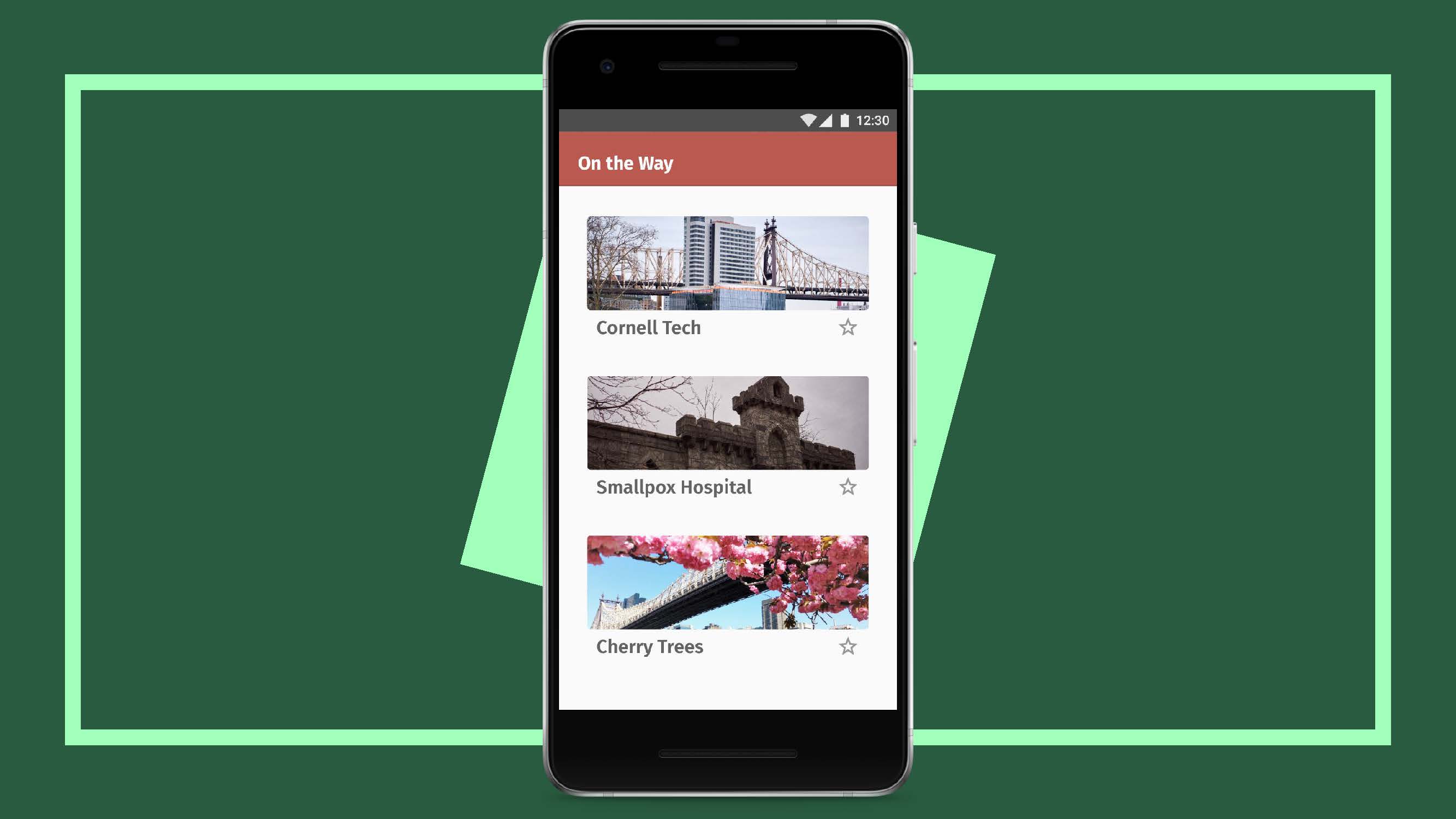 "Our green map project evolved into something much bigger as we set our sights on fulfilling the core of our vision: promoting and celebrating green spaces and sustainable living," Sheth said. "The Flourish project's goals expand on our work from the green map project to include more awe-inspiring visual photography, curation, and interaction."
Let's Eat RI!, a local food festival, and Intergenerational Moth, a live storytelling collective, tied for the second place prize of $500.
Students relished the opportunity to engage with the local community.
"What made Remaking the City especially unique was that it challenged us to take off our 'entrepreneurial lab coat' and be vulnerable in forming new relationships within a community," Sheth said. "By integrating ourselves within a community and being immersed in the same environment as our users, gathering user feedback and validation felt less like a routine process and more like fluid collaboration."
As Cornell Tech continues to settle in to our new home on Roosevelt Island, this course was a practice in community building as well as a way to create sustainable partnerships with many island organizations.
"Roosevelt Islanders have so much to offer Cornell Tech and Cornell Tech has much to offer the Roosevelt Island community," said Jane Swanson, Assistant Director of Community & Government Relations at Cornell Tech. "Our faculty, staff and students are eager to engage with the Roosevelt Island community whenever they can. And this semester the students in the service learning class jumped right in. The students and organization leaders were a real team, working to address important island needs."
RELATED STORIES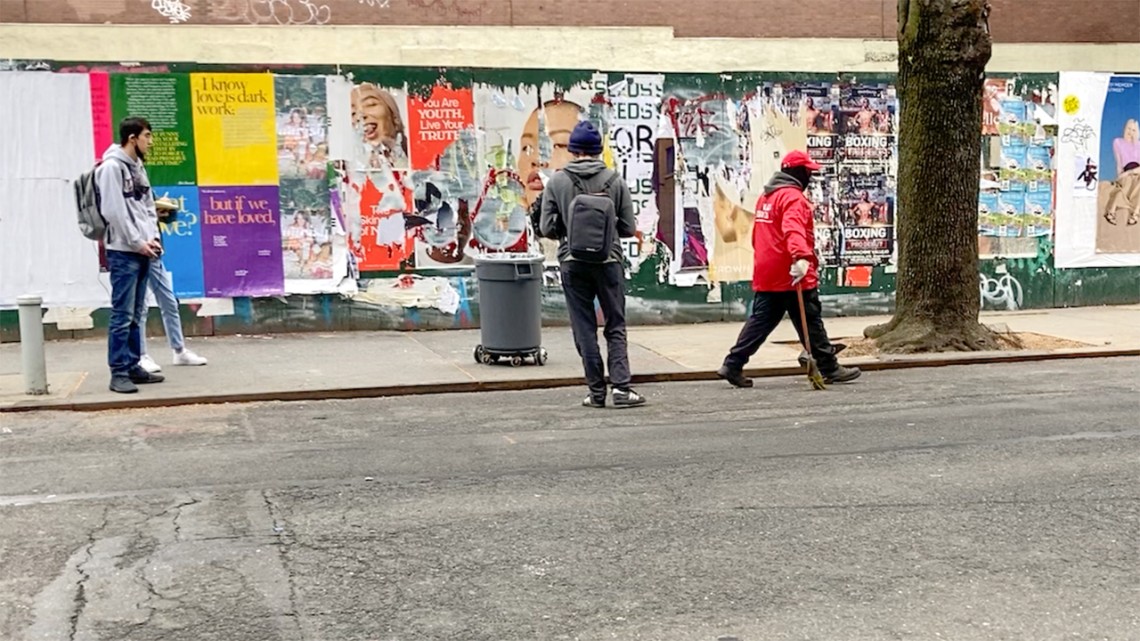 By Patricia Waldron, Cornell Ann S. Bowers College of Computing and Information …