Master's Q&A: Raye Schiller, Computer Science '20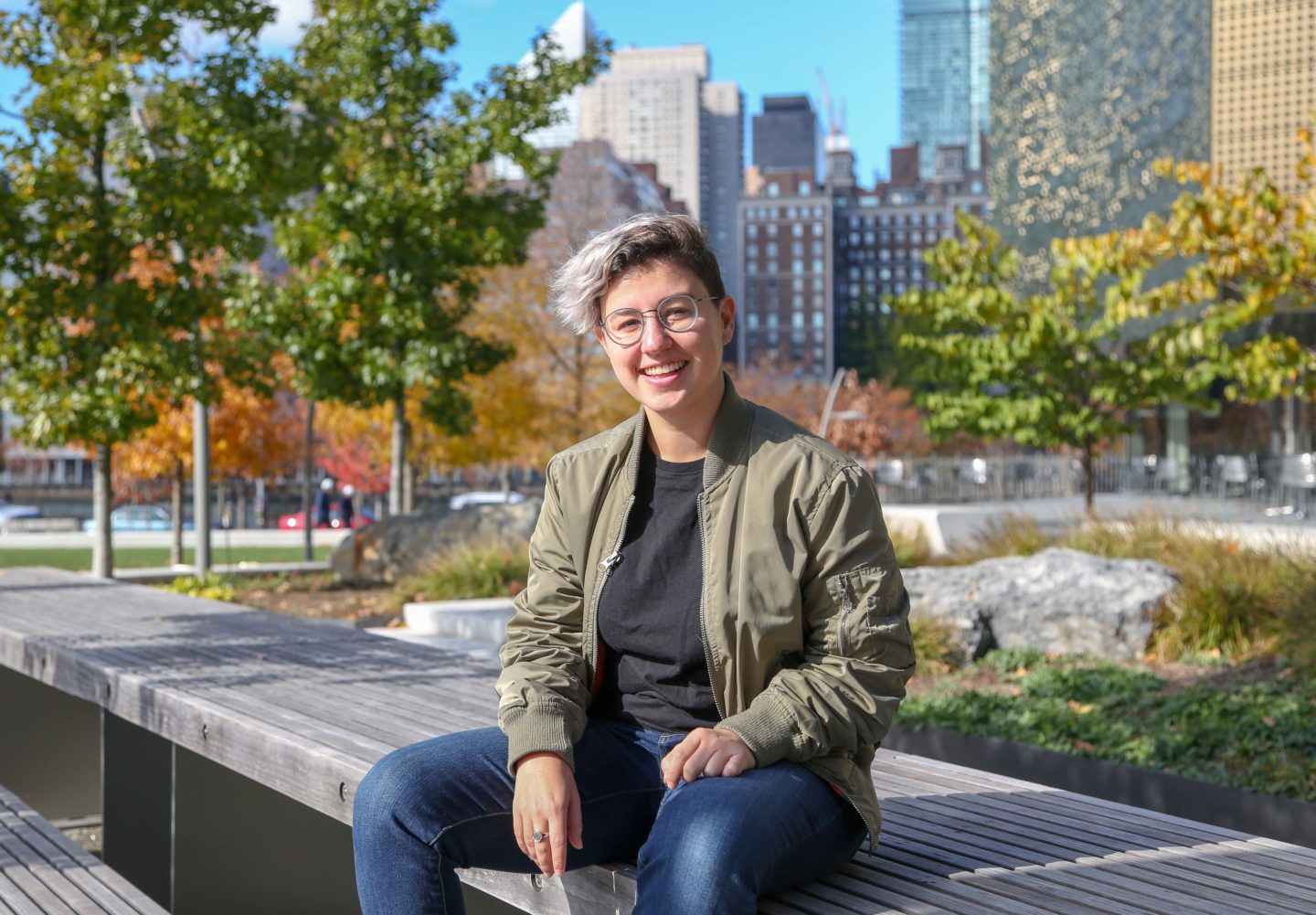 Raye Schiller, Master of Engineering in Computer Science '20, graduated from Macaulay Honors at CUNY Hunter College with a degree in Emerging Media and minors in Computer Science and Gender Studies. She worked as a software engineer at JPMorgan Chase for two years before attending Cornell Tech. Raye is a WiTNY fellow where she advocates for the inclusion of all people in technology.
What is your favorite class this semester?
My favorite class is Networks and Markets with Rafael Pass because I get to combine interesting topics from sociology, economics, and computer science. It's fascinating to learn things like the basis for algorithms of matching uber riders to drivers or pricing for Google ads. Rafael's passion and excitement for the topic are infectious and it makes the class even more inspiring and interesting.
What excites you most about your program?
The fact that I get to dive headfirst into really deep technical topics while also learning entrepreneurship and leadership through the business and studio courses. I am also really excited about Startup Studio where I get to be part of a team that builds a startup from the ground up in a safe and supportive environment.
Why did you choose Cornell Tech?
It's rare that you get to spend time to invest in your education, and especially rare that you get to do it in such an innovative and exciting place like Cornell Tech. When I walk around campus, I can feel the importance of this institution on a daily basis and I know how much the school really wants to set up its students for success.
What has surprised you most about Cornell Tech?
How much the connections I've made here have been instrumental in developing my technical and leadership skills. The people that I've met have been so inspiring and intelligent, and it's incredible to be able to consistently connect and work with such accomplished people.
What's the most interesting use of technology you've seen lately?
The New York Times does some really great data visualization work regarding important political topics. One that I've seen recently that's really great is called The Twitter Presidency.
What is one of your favorite things to do on the weekend in NYC?
Walk the Brooklyn Bridge or spend a day lounging in Prospect Park after going to brunch with friends.
What role do you believe interdisciplinary teamwork plays in building digital products?
Technology is so immersed in every part of our lives these days. If we want to build useful products for everyone, we need to have truly diverse groups of people thinking about how to solve problems. Cornell Tech is a place where everyone's unique experience is valued because we know that the best products are built from people of all different backgrounds. I know that these interdisciplinary skills will enable me to graduate as a well-rounded digital leader.
You were involved in WiTNY at CUNY and now here at Cornell Tech. What was your experience with WiTNY at CUNY (courses, internships, etc.)?
I got introduced to WiTNY when I was a sophomore at Hunter College. They were running an Introduction to Programming course in Python that was specifically meant to be as inclusive and welcoming as possible. I had taken a computer science class before, but that was the first time I felt like I could really do well in the technology industry. I also applied through WiTNY to be a software development summer intern at AOL and got to build an Android TV application with two other WiTNY interns. That was a turning point for me because I was actually coding all day every day and although it was very challenging, I started to build up the confidence I needed to pursue programming as a full-time career.
What does it mean to be a WiTNY fellow at Cornell Tech?
As a WiTNY fellow at Cornell Tech, I help think about and organize programming that fosters an inclusive environment for everyone on campus. Something that we've done this semester is a 'Coding Interview Prep' workshop, where student-led groups worked together to solve algorithm and data structure problems. Other past events have been negotiations workshops and the Ambient Belonging Project.
Why are initiatives like WiTNY important for the tech industry?
Technology is slowly but surely becoming a part of every single aspect of our lives. If we want to live in a society that is equitable and inclusive, we need to make sure that everyone is a part of building the technology that will shape our future.
RELATED STORIES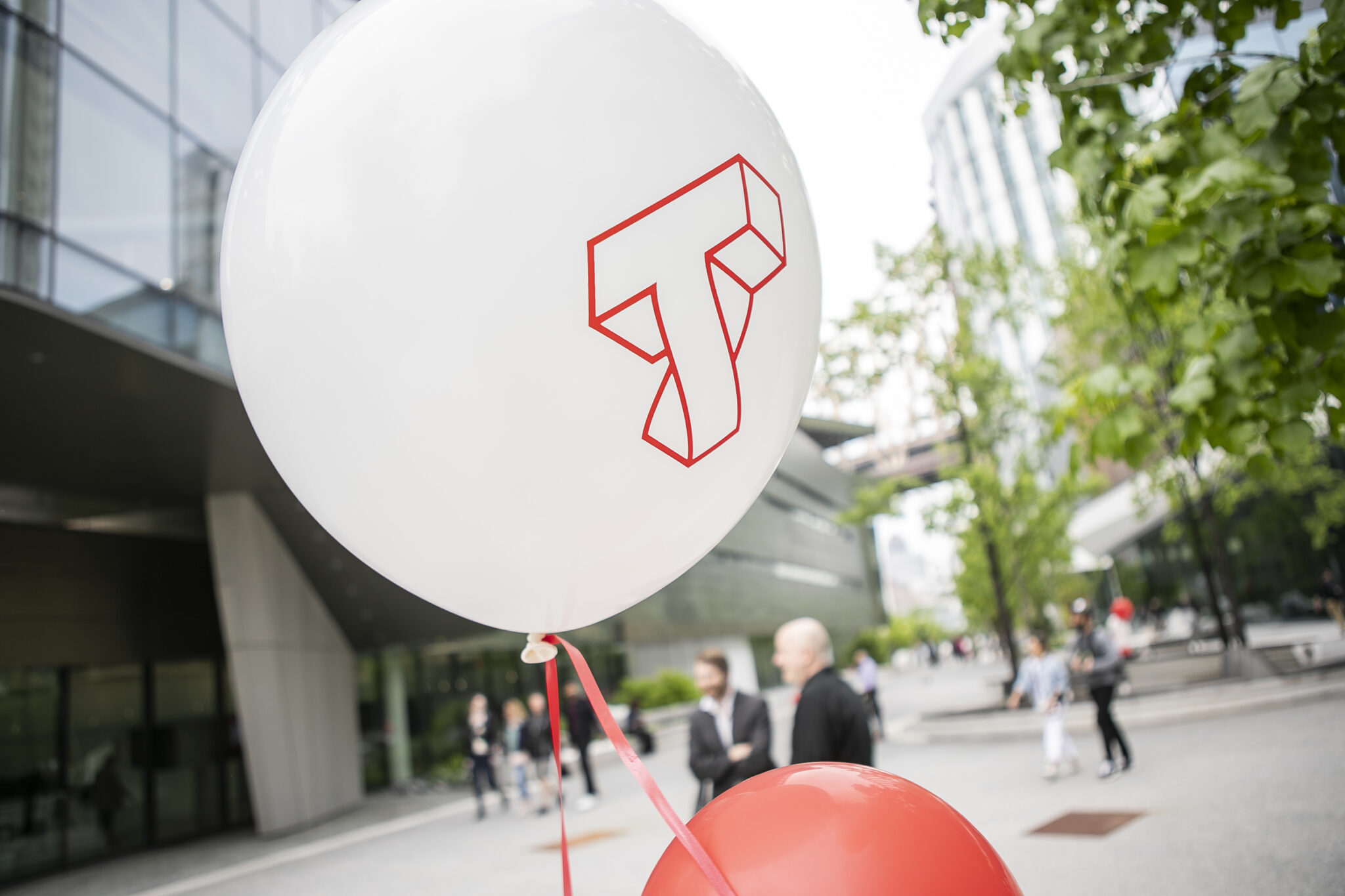 Open Studio, Recognition, research, and more! NEW YORK, NY – The 2022 …