Jacobs Technion-Cornell Institute Announces Founding Director of the Urban Tech Hub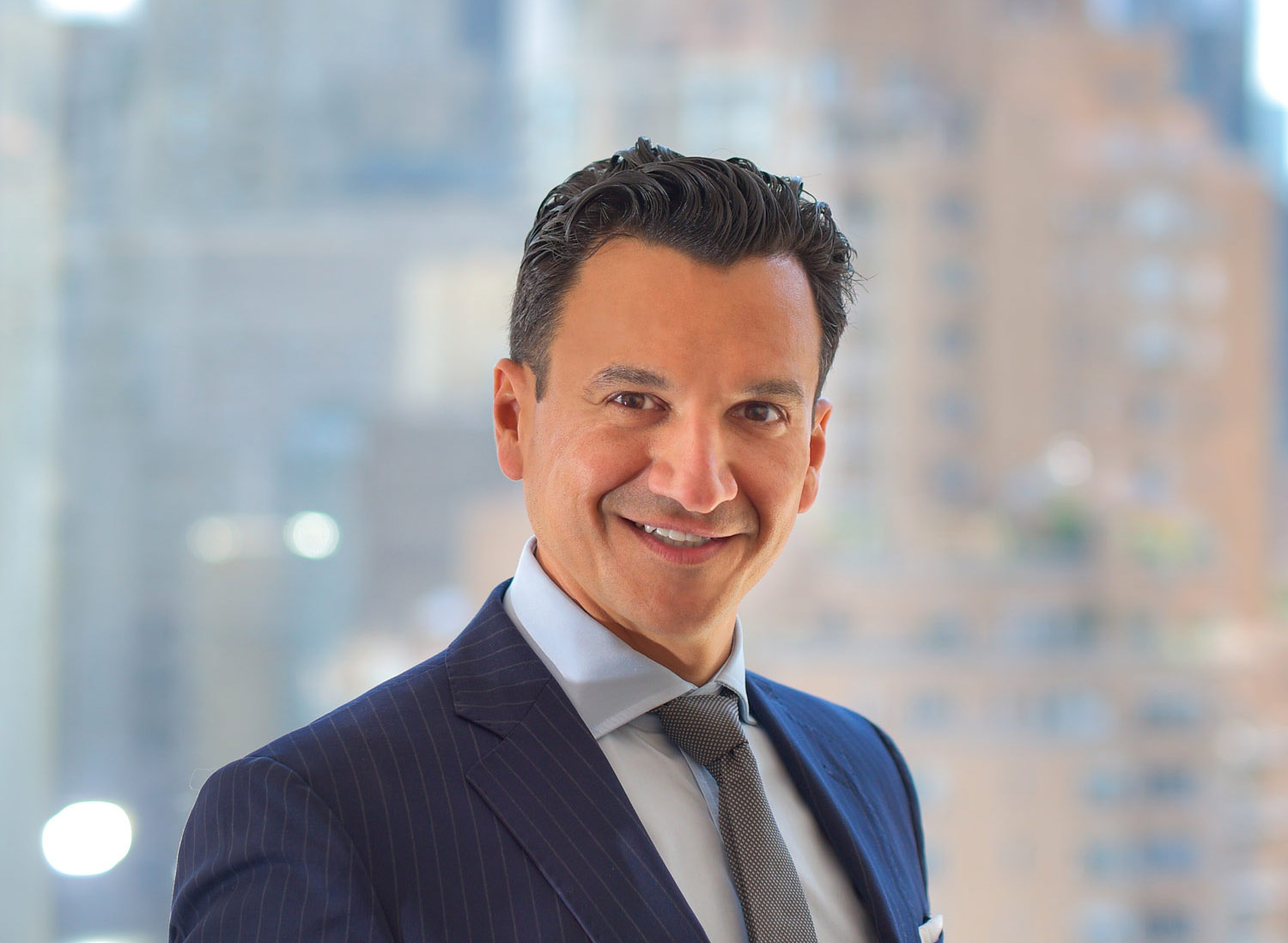 Urban Tech Hub launches this fall, focusing on innovators and entrepreneurs committed to making cities more livable and adaptable through technology
Michael Samuelian's private and public sector leadership will shape Urban Tech's mission to address major challenges facing cities including climate change, resiliency, mobility, and social inequality
April 22, 2020 — The Jacobs Technion-Cornell Institute at Cornell Tech today announced that urban planner Michael Samuelian will be the Founding Director of Urban Tech, a new hub that combines applied research, startups, and a first-of-its-kind dual master's degree focused on making cities more resilient, connected, and equitable. Samuelian's private and public sector leadership roles on projects throughout New York such as Governors Island, rebuilding Lower Manhattan, and the development of Hudson Yards — along with deep experience in academia — will shape Urban Tech's collaborative approach to solve pressing urban challenges. The inaugural Urban Tech class begins in Fall 2020.
"Throughout his career, Michael has transformed grand visions into real-world solutions, which is what we challenge our students to do every day at Cornell Tech," said Greg Morrisett, the Jack and Rilla Neafsey Dean and Vice Provost of Cornell Tech. "From re-envisioning Lower Manhattan after 9/11 to developing an entirely new neighborhood over a railyard, Michael's ability to direct bold initiatives while creating benefits for all New Yorkers will be an inspiration to our students. With a world-class faculty and innovative industry partnerships, Urban Tech will quickly emerge as a living laboratory for technologists and urbanists alike who want to take on the biggest problems facing cities today."
"We are thrilled to welcome Michael to the Jacobs Technion-Cornell Institute, joining our innovative leaders who helm the Institute's other concentrations in Connective Media and Health Tech," said Ron Brachman, Director of the Jacobs Technion-Cornell Institute. "Built on a foundation of radical experimentation, the Jacobs Institute has already produced several Urban Tech companies through our Runway Startup Postdoc program. Now with Michael's leadership and extensive background in the public and private sectors, the broad and ambitious mission of the new hub will be guided and accelerated, to develop new leaders, emerging technologies, innovative partnerships, and successful companies that will have a positive impact on New York and cities around the globe."
Samuelian is an urban planner, architect, and real estate developer who has been at the forefront of some of the most transformational projects in New York City. Prior to joining the Jacobs Institute, Samuelian most recently served as the President and CEO of The Trust for Governors Island, significantly expanding the public's access to the island, forging important cultural and educational partnerships, and developing a strategic plan for the island's sustainable future. Prior to that, he was a Vice President at Related Companies, responsible for planning and design of Hudson Yards. After 9/11 he oversaw the redevelopment of Lower Manhattan as the Director of Lower Manhattan Special Projects at the NYC Department of City Planning. He has also served as a professor and lecturer at Cooper Union, Harvard University, and Yale University.
"From transportation and mobility to income inequality and public health, the challenges cities face require collaborative solutions. These challenges are especially magnified in times of crisis, as we are seeing now with COVID-19," said Michael Samuelian, Founding Director of the Urban Tech Hub. "Through the Urban Tech Hub, my goal is to bring the resources of academia and needs of the public and private sectors together to identify problems within communities, empower citizens, and work together to solve our major urban challenges. Cornell University, Technion-Israel Institute of Technology, and Cornell Tech are committed to the application of learning and research to improve people's lives, and I am honored to extend this mission with Urban Tech."
The first Urban Tech graduate students will enroll in the dual-degree program this fall. The concentration provides students the opportunity to pursue emerging sectors in urban innovation including mobility and transportation, real estate/property tech and construction, logistics and delivery, energy and other utilities, intelligent buildings and infrastructure, civic and urban community technology, and other areas of technology transformation in urban settings. All students will also complete a two-semester Urban Tech Specialization Project that requires students to research a critical urban problem and develop an implementable tech solution.
Prior to the launch of the Hub, Cornell Tech students, researchers, and entrepreneurs have been pursuing projects in the Urban Tech field. Last fall, teams of graduate students worked on Urban Tech projects in the Product Studio course, where students across Cornell Tech's seven masters programs tackled real-life challenges posed by businesses and organizations including ARUP, the MTA, the New York City Mayor's Office, and the City of Mount Holyoke. The Jacobs Institute's Runway Startup Postdoc program, which works with recent PhD graduates to turn deep research into startups, has already spun out several urban tech companies. Examples include Maalka, a data management platform that ensures buildings are meeting their ambitious sustainability goals, and OnSiteIQ, a service providing 360-degree visual monitoring of construction sites developed by experts in machine learning and computer vision.
About Cornell Tech
Cornell Tech's degree programs and research initiatives provide responsive approaches to the rapid emergence of technologies and their societal impact in the digital age. Cornell Tech offers seven doctoral programs and seven master's programs, including two dual-degree programs with the Technion-Israel Institute of Technology through the Jacobs Cornell-Technion Institute. Cornell Tech's world-class faculty, graduate students, researchers, and postdoctoral entrepreneurs are focused on building better tuned, highly valuable and more accessible technology for commercial and community use. Key to Cornell Tech is its commitment to growing the tech sector within New York City. Cornell Tech students and postdocs have founded more than 70+ startups in New York City, creating more than 370 new jobs and attracting more than $75 million in investments. The campus also has a dedicated K-12 initiative to bring tech education into local schools, and the WiTNY program (now Break Through Tech), a partnership with City University of New York that is increasing the number of young New York City women who pursue degrees and careers in tech.
About Jacobs Technion-Cornell Institute
The Jacobs Institute is the academic partnership between Cornell University and the Technion-Israel Institute of Technology on the Cornell Tech campus. The Jacobs Institute fosters radical experimentation at the intersection of research, education, and entrepreneurship. Its mission is to transform key industries through technological innovation, deep-tech startups, and uniquely skilled talent.
The Jacobs Institute already offers two master's programs in Connective Media and Health Tech. The programs equip students to take on complex, real-world challenges through interdisciplinary, domain-focused work, and students receive dual degrees from the Technion and Cornell. Recent PhD graduates work through the Jacobs Runway Startup Postdoctoral Program to apply their knowledge as they lead teams and build companies in industries critical to the 21st century.
RELATED STORIES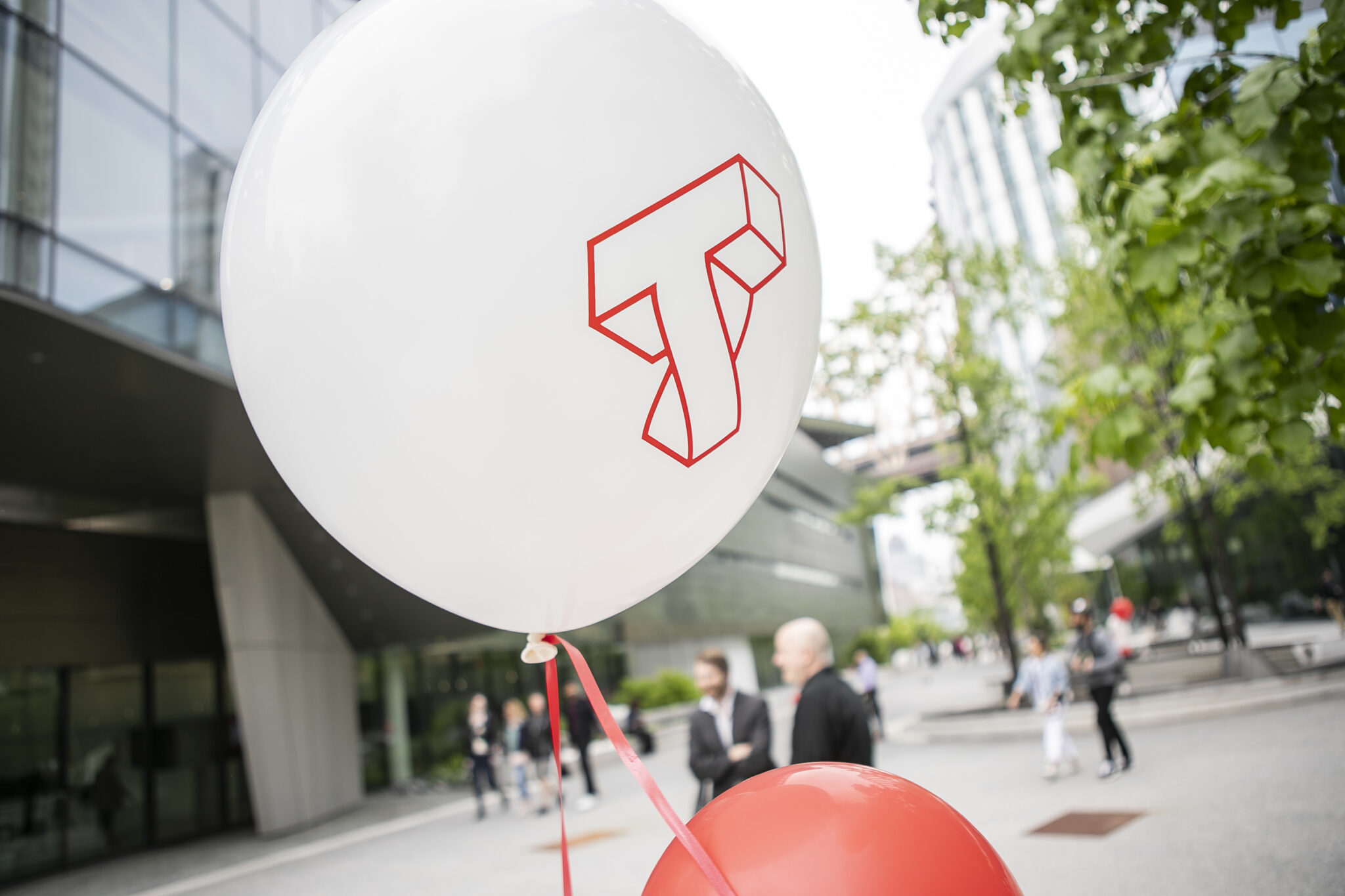 Open Studio, Recognition, research, and more! NEW YORK, NY – The 2022 …