Jacobs Technion-Cornell Institute Announce New Director of Runway and Spinouts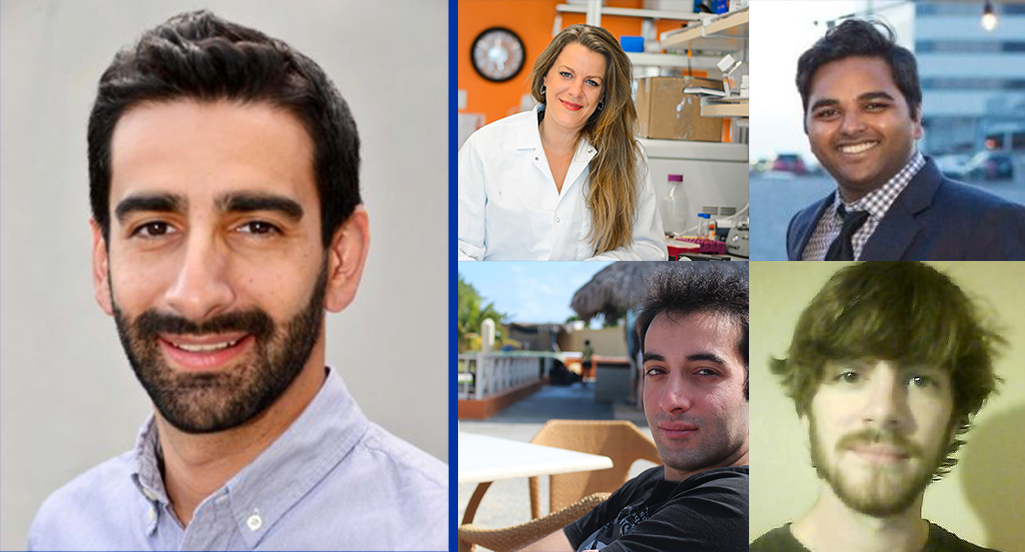 Dr. Fernando Gómez-Baquero Brings More Than a Decade of Experience in Entrepreneurship and Tech Transfer
Four New Runway Startup Postdocs Join the Jacobs Institute to Pursue Companies in Cybersecurity, Health Tech and More
NEW YORK – Cornell Tech and the Jacobs Technion-Cornell Institute today announced that Dr. Fernando Gómez-Baquero, an award-winning nanomaterials engineer and entrepreneur lauded for bringing energy technologies from academia to market, joined as the new Director of Runway and Spinouts. The institute also announced four new startup postdocs joining the Jacobs Runway Startup Postdoctoral Program, tackling cybersecurity issues, computer network performance, digital drug discovery development and educational technologies.
"We are thrilled to announce Fernando as the new Director of Runway and Spinouts and to welcome the newest cohort of startup postdocs," saidRon Brachman, Director of the Jacobs Technion-Cornell Institute. "Fernando's impressive and distinguished record as a thought leader, mentor, entrepreneur and engineer is a great fit for the impactful work stemming from the Runway Startup Postdoctoral Program."
"As the Studio continues to grow year-over-year, we are excited to have Fernando join Cornell Tech and work directly with students as they embark on their startup founding journey,"saidGreg Pass, founding Chief Entrepreneurial Officer and Professor of Practice at Cornell Tech. "Fernando's personal experience in bringing deep tech to market is inspirational."
In his new role, Dr. Gómez-Baquero will help the Runway Postdocs as they turn their cutting-edge research into new companies and products, guiding them as a seasoned entrepreneur, and help Master's students of all disciplines as they spin new ventures out of the Cornell Tech Studio. With a PhD in nanoscale engineering from the University at Albany SUNY and a background in industrial engineering and economics, Dr. Gómez-Baquero brings to the role his expertise in renewable energy storage and inventing nanomaterials and devices for applications such as semiconductors, energy storage, solar and wind power, and medical implants. Dr. Gómez-Baquero also serves as Board Member of the SUNY Innovation Board, where he has contributed to the intellectual property and licensing strategy and served as Board Member to the largest energy storage consortium in the country, advocating for tools and resources to accelerate the commercialization of academic research.
To date, Runway Startup companies have filed 18 patent applications and provisional patents, raised $19.3 million in venture capital funding and employed 80 people.
The new Runway Startup Postdocs include
Dr. Sophie Zaaijer,who earned her PhD in Molecular Biology and Genetics at Cancer Research UK London (now the Crick Institute). She is the CEO and co-founder of PlayDNA, an EdTech company that is introducing portable DNA sequencing into curricula for middle and high schoolers, improving STEM education by integrating biology, computer science and arts.
Dr. Neel Madhukar,who earned a PhD in Computational Biology and Medicine from Weill-Cornell Medical College. He is developing artificial intelligence platforms to accelerate drug development by efficiently predicting drug targets and clinical effects.
Dr. Payman Samadi, who earned a PhD in Photonics from McGill University and had a postdoctoral appointment at Columbia University. He is developing software technologies to perform multi-layer optimization on telecommunication networks, focusing especially on optical networking technology.
Sam Scott, who is currently finishing his graduate degree at Royal Holloway, University of London. He is working on solutions to address critical cybersecurity issues.
Currently, there are two programs at Cornell Tech that are responsible for the majority of startups formed on the campus: The Jacobs Runway Startup Postdoctoral Program and Startup Studio. Through Startup Studio, students develop their ideas, products, and pitches, learn to create and tell a compelling startup story, build and demo a prototype, and test their product with users. Some teams go on to be cofounders of these startups after graduation.
The Jacobs Runway Startup Postdoctoral Program ushers recent PhD graduates in digital technology fields through a paradigm shift — from an academic mindset to an entrepreneurial outlook. Startup Postdocs have mastered their academic disciplines but need to learn how to start a company. Previous Startup Postdocs and alumni have created companies whose products include a mobile tool for assessing neurological conditions, a smart baby monitor, an e-commerce platform that promotes shopping locally, a wearable UV radiation tracker for lupus patients, software applications that help design and manage building sustainability, and more.
About Cornell Tech
Cornell Tech brings together faculty, business leaders, tech entrepreneurs and students in a catalytic environment to produce visionary results grounded in significant needs that will reinvent the way we live in the digital age.
From 2012-2017, the campus was temporarily located in Google's New York City building. In fall 2017, 30 world-class faculty and almost 300 graduate students moved to the first phase of Cornell Tech's permanent campus on Roosevelt Island, continuing to conduct groundbreaking research, collaborate extensively with tech-oriented companies and organizations and pursue their own startups. When fully completed, the campus will include two million square feet of state-of-the-art buildings, over two acres of open space, and will be home to more than 2,000 graduate students and hundreds of faculty and staff.
Jacobs Technion-Cornell Institute
In 2011, Cornell University and the Technion-Israel Institute of Technology won the City of New York's competition to create an Applied Sciences graduate school. The Jacobs Technion-Cornell Institute embodies the academic partnership between the Technion and Cornell University on the Cornell Tech campus.
The Jacobs Institute degree programs–Health Tech and Connective Media–focus on impacting specific NYC industries instead of traditional disciplines. In addition, recent PhD graduates are building companies at the Jacobs Institute through the Jacobs Runway Startup Postdoctoral program, where postdocs transform their research into new companies and products.