Jacobs Institute, Stanford Release New Research on Intimacy & Social Media
Inhibition Never Goes Away, Even in Anonymous Social Media
The Jacobs Technion-Cornell Institute at Cornell Tech and Stanford University today released new research about self-disclosure and anonymity in social media. Self-disclosure is rewarding and provides significant benefits for individuals, but it also involves risks of over-exposure and privacy violations. A study led by Jacobs Institute PhD student Xiao Ma, with Jacobs professor Mor Naaman and Stanford professor Jeff Hancock, uncovers insights into the impact of anonymity on the sharing of personal information online. Researchers presented their findings today at the ACM CHI 2016 human-computer interaction conference in San Jose, California.
More and more apps like Yik Yak or the now-defunct Secret are allowing people to communicate anonymously with friends (Secret) or people nearby (Yik Yak). Social scientists found in the 1970s that in face-to-face settings, intimate content is more difficult to share, and those feelings are maintained online. "We show experimentally for the first time that this difficulty persists, even online, and even when anonymous," said Jacobs Technion–Cornell Institute professor Mor Naaman. "This study was also an opportunity to consider the factors that impact a person's willingness to share, and shows the need for creating comfortable spaces for people share their frustrations and difficulties."
The team ran an online experiment four mock-up apps to analyze people's reactions to and feelings about revealing personal information of varying intimacy, including opinions, economic status, physical appearance, sexual experience, work, and interests. In the experiment, the team studied the relationship between content intimacy and willingness to self-disclose in social media, and how identification (real name vs. anonymous) and audience type (social ties vs. people nearby) moderate that relationship.
A key finding in the work is that lift in sharing provided by anonymity was even more significant for content that reflects negatively on the individual – the kind of confessions that are hardest to make. Professor Jeff Hancock said of this finding, "it is important for people to be able to share negative experiences, and anonymity could be critical to enable this kind of benefit."
While not discussed in the publication, the findings suggest that men and women had different reactions to the topics they were asked about. Generally, women rated information as more intimate, particularly economic and social status, physical appearance and personal relationships, while men were more hesitant to share information about their work, studies, tastes and interests.
The results are critical to understanding the dynamics and opportunities of self-disclosure in social media services that vary levels of identification and types of audience. It also highlights the need for creating spaces for people to feel supported when sharing sensitive information and experiences online.
Cornell Tech
Cornell Tech develops pioneering leaders and technologies for the digital age. Cornell Tech brings together faculty, business leaders, tech entrepreneurs, and students in a catalytic environment to produce visionary results grounded in significant needs that will reinvent the way we live in the digital age. Cornell Tech's temporary campus has been up and running at Google's Chelsea building since 2012, with a growing world-class faculty, and about 150 master's and Ph.D. students who collaborate extensively with tech-oriented companies and organizations and pursue their own start-ups. Construction is underway on Cornell Tech's campus on Roosevelt Island, with a first phase due to open in 2017. When fully completed, the campus will include 2 million square feet of state-of-the-art buildings, over 2 acres of open space, and will be home to more than 2,000 graduate students and hundreds of faculty and staff.
Stanford University
Stanford University, located between San Francisco and San Jose in the heart of California's Silicon Valley, is one of the world's leading teaching and research universities. Since its opening in 1891, Stanford has been dedicated to finding solutions to big challenges and to preparing students for leadership in a complex world. Stanford's program in Communication was one of the pioneers of the field, formed by Chilton Bush and Wilbur Schramm in the 1950's. The program focuses on cutting edge research that is not only academically rigorous, but which also produces real world change in government, media, and industry.
RELATED STORIES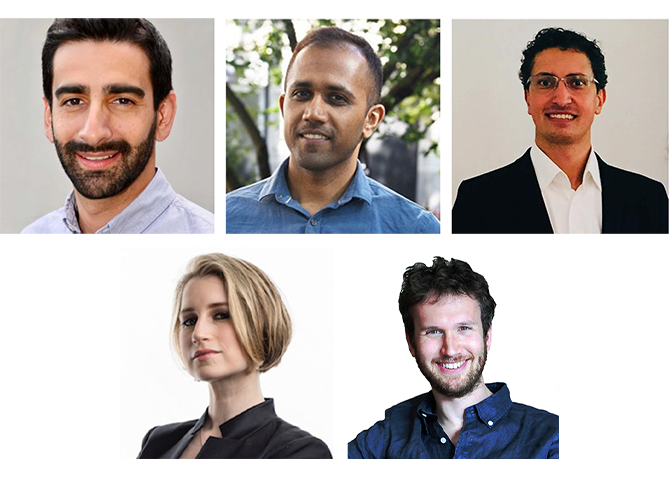 As society works through the widespread impact of COVID-19, Runway Startup Postdocs … For people with limited or low vision, walks to the grocery store, …