Health Tech Grads Will Transform Healthcare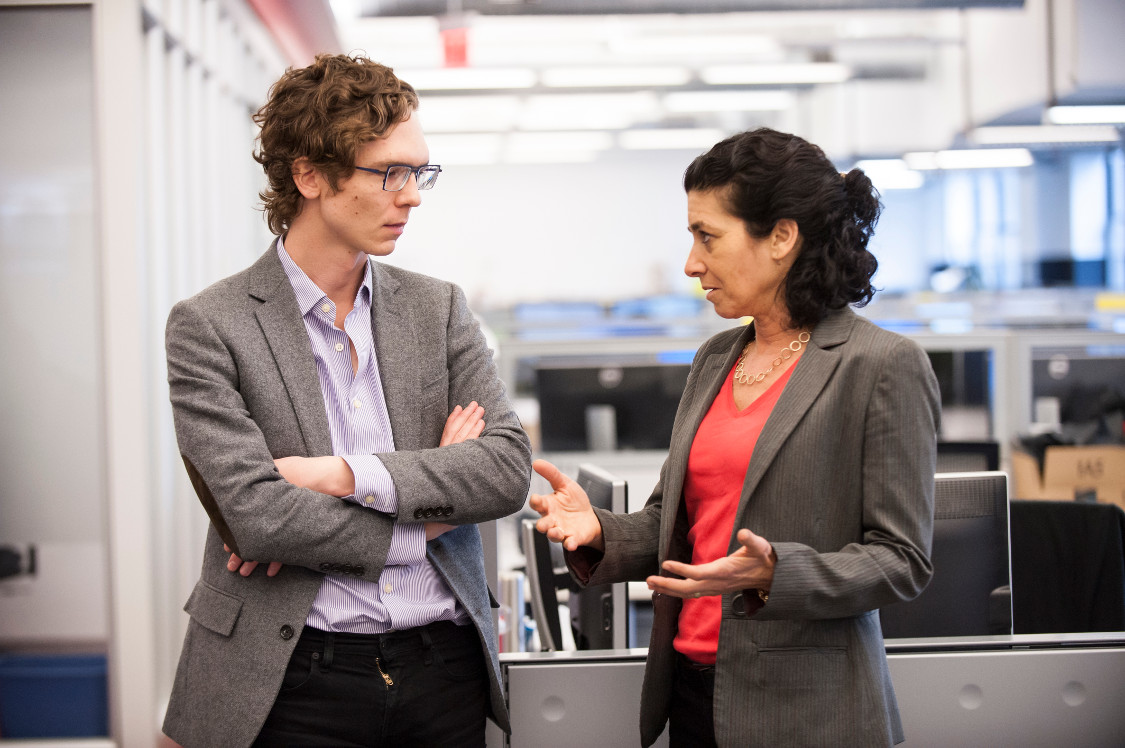 Together with leaders from the healthcare industry, the Jacobs Technion-Cornell Institute at Cornell Tech announced a new two-year Health Tech degree program, previously known as Healthier Life, designed to catalyze synergy between healthcare professionals and technologists. The goal of the MS in Information Systems with a concentration in Healthier Life is to remove the barriers between research and application to reinvent the way we experience and manage health. Graduates of this program, which begins in the Fall of 2015, will receive dual degrees from Cornell University and the Technion-Israel Institute of Technology. The curriculum has been shaped by its founder, Professor Deborah Estrin, a pioneer in the field of small data and mobile health, along with input from industry leaders including Pfizer, UnitedHealth Group, WebMD, Weill Cornell Medical College and Wellcoin.
"The healthcare industry is one of the most complicated and complex to impact as an innovator and entrepreneur. There are large gaps in knowledge and experience base between healthcare professionals and technologists," said Deborah Estrin, who also leads the Jacobs Institute's broader Health Tech "hub" focused on research and other academic initiatives. "Students in the Healthier Life program will learn how to design new technologies tailored for the context of healthcare."
"Our mission at Cornell Tech is to bring together faculty, business leaders, entrepreneurs and students to pursue visionary ideas grounded in significant real-world needs, and the Health Tech hub is a perfect example of this. Healthcare is one of the most complex industries to navigate – not just as an entrepreneur, but as a consumer. This new program will produce graduates who will be able to accelerate reform from within the industry, and produce groundbreaking new products that will help all of us live healthier lives," said Dan Huttenlocher, Dean of Cornell Tech.
"Our healthcare industry partners will help us infuse real-world field experience and insight into the academic process, to inform and inspire students' career trajectories," said Adam Shwartz, Director of the Jacobs Technion-Cornell Institute. "Having the Technion as a partner adds substantial value to our program due to the Technion's achievements in medicine and in the development of new technologies, and especially its considerable experience creating a startup ecosystem."
Cornell Tech announced the new degree program during an industry panel discussion which included:
Deborah Estrin, Professor of Computer Science and Founder, Health Tech Hub, Cornell Tech; and Professor of Public Health, Weill Cornell Medical College
Wendy Mayer, Vice President, Worldwide Innovation, Pfizer
Dr. Deneen Vojta, Senior Vice President, Business Initiatives and Clinical Affairs, Center for Health Reform & Modernization, UnitedHealth Group
Nicholas Altebrando, Vice President, Product Innovation, WebMD
Dr. Curtis Cole, Chief Information Officer, Weill Cornell Medical College
J.P. Pollak, Founder & Chief Technology Officer, Wellcoin; and Senior Researcher-in Residence, Cornell Tech
The panel examined the opportunities for Health Tech graduates with integrated healthcare and technological skillsets to transform the industry.
"What excites us most about the Jacobs Technion-Cornell Institute's new Health Tech hub and degree program is that the potential to train the future leaders of healthcare – all the way up to the C-suite," said Deneen Vojta. "This program offers these emerging leaders not only an intensive technical body of knowledge but also the skills and experiences in management, strategy and operations, they will need to lead healthcare organizations of the future – which will look very different than they do today."
"Healthcare is in the midst of dramatic change, which makes it so important to take a fresh look at the skill-set required to navigate this dynamic landscape," explained Nicholas Altebrando. "The focused approach that the Jacobs Technion-Cornell Institute is taking with the Health Tech program will develop and empower the students of today to become the digital health leaders of tomorrow."
"Innovation requires the blend of multiple perspectives," added Wendy Mayer. "I think the Jacobs Technion-Cornell Institute's Health Tech hub will create the perfect mix of academics, entrepreneurs, and business experience to help address one of the biggest challenges we face – how to live a healthier life."
Technology focus areas of the Health Tech degree program include: mobile and wearable devices; machine learning and advanced analytics; privacy and security; user Interaction and social media. Students will have industry mentors and learn how to design new technologies tailored for the context of healthcare. Courses such as "Health Technology, Data and Systems", "Medical Literacy" and the "Healthcare System and Economics" will inform students about the opportunities and constraints in this highly regulated and often complex field. Applications for the program are currently being accepted. The final program curriculum will be confirmed by the Cornell University Board of Trustees early this winter.
New York City is a natural birthplace for this program, as it sits in the intersection of healthcare, finance, insurance, consumer, and media industries. The phrase "Healthier Life" represents both the mission of the programs the Jacobs Technion-Cornell Institute sponsors, as well as the impact the hub hopes to have on New York City and the world, through health care and technology innovations and economic development.
RELATED STORIES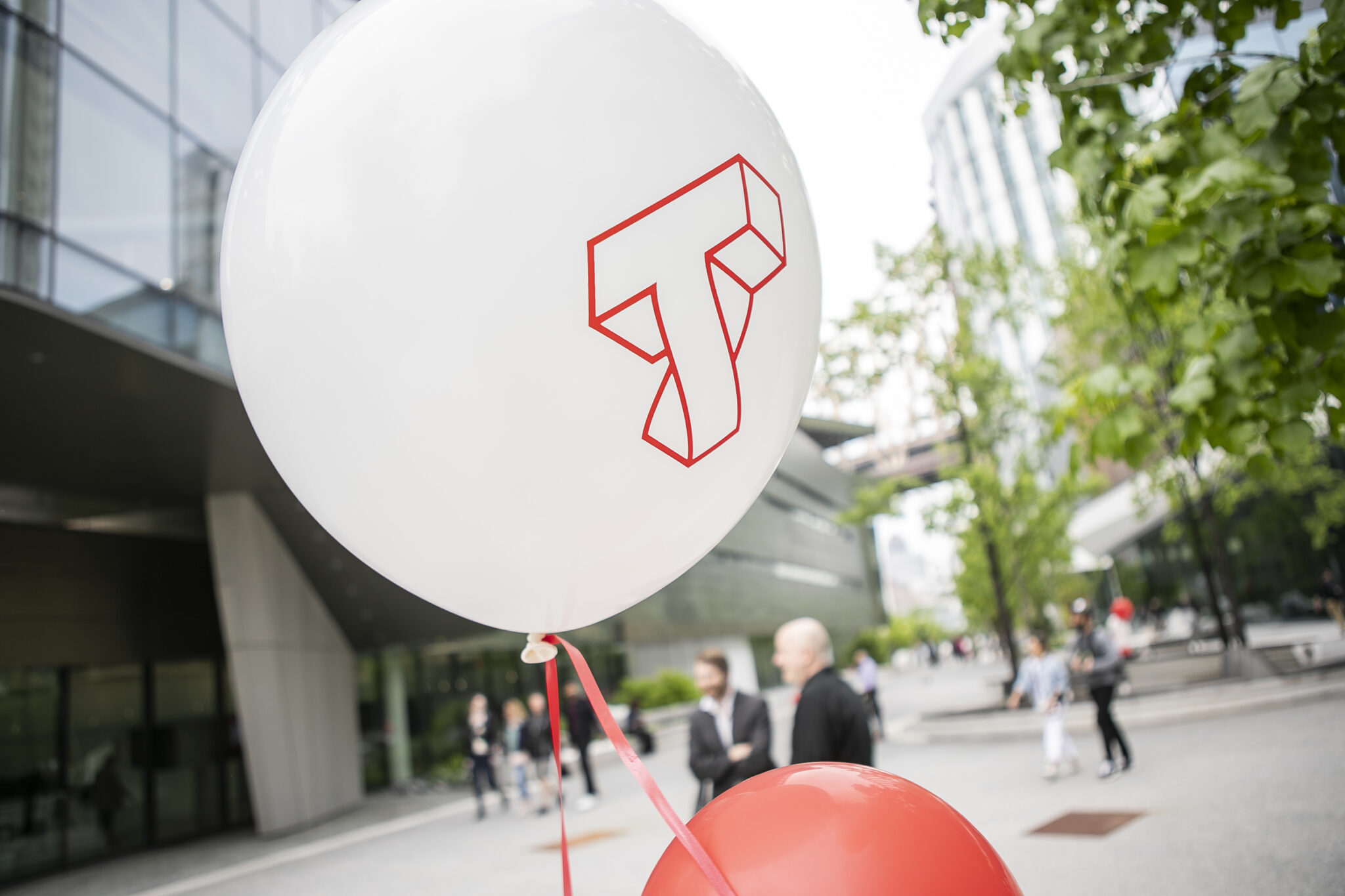 Open Studio, Recognition, research, and more! NEW YORK, NY – The 2022 …