Creating a New Type of Attorney: Tech Lawyers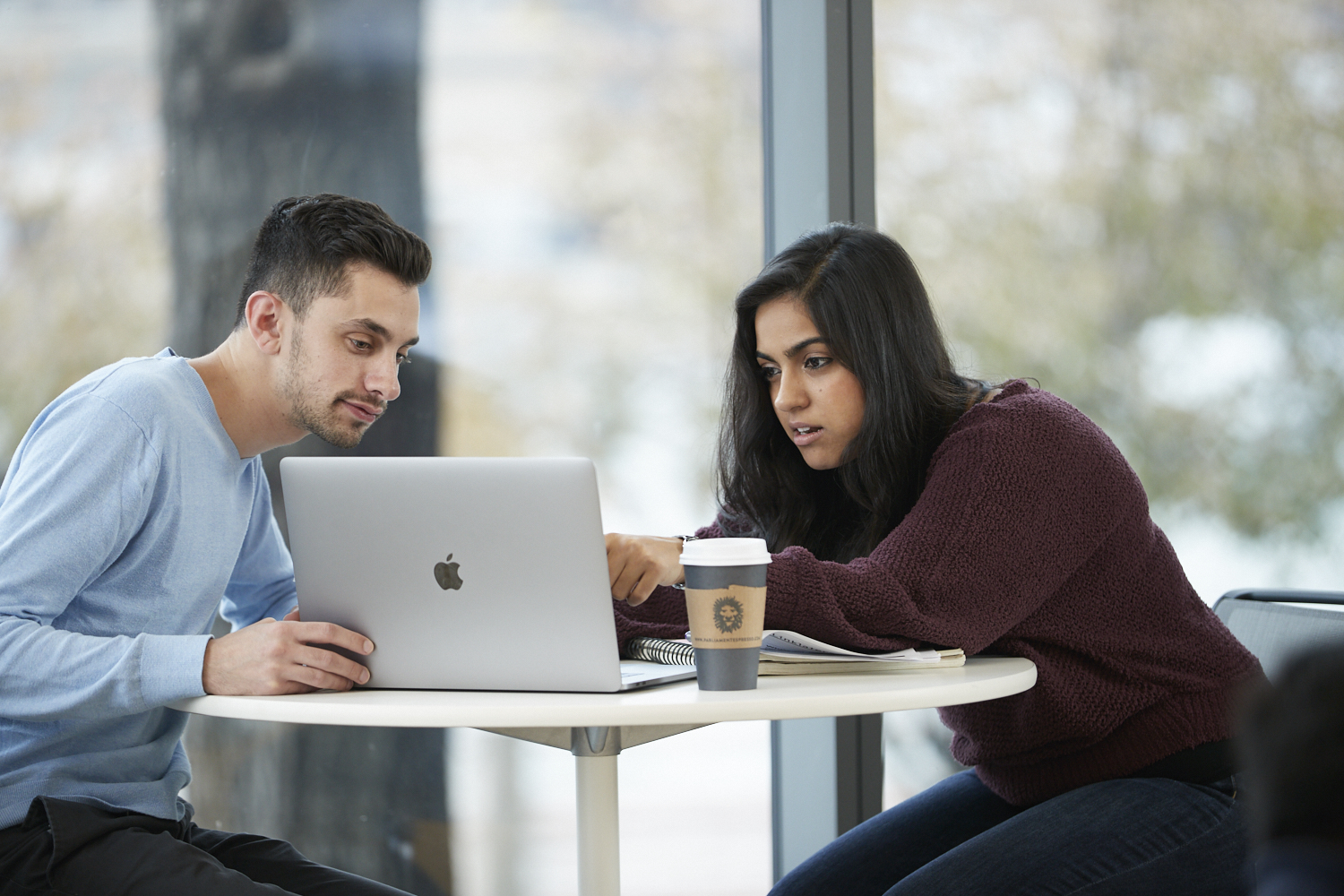 When Stephane Levy came to New York the summer after his first year of law school in 2000, the city was far from being the technological hub that it is today.
"There really weren't a lot of firms that specialized in startups," Levy said. "I was fortunate to work with a partner who did some startup work, and I thought that it was fascinating. Having clients who were closer to my age, who would rely on my advice and judgment when I was still a relatively young associate, it made a difference to me."
Sixteen years later, not only has New York emerged as one of the startup capitals of the world, but Levy is working closely with the biggest companies in Silicon Alley as a partner at law firm Cooley LLP and member of its Emerging Companies and Venture Capital practice groups.
So of course when Cornell Tech launched its year-long Master of Laws (LLM) degree in Law, Technology, and Entrepreneurship, it made sense that Levy would be asked to help teach the specialized skills necessary to assist an emerging fleet of technology companies navigate the intricate and dynamic digital ecosystem and economy.
The Path to Cornell Tech
Levy was contacted by Chuck Whitehead, director of the LLM program, before Cornell Tech had even opened its doors to students.
"He was laying the groundwork really early on," said Levy. "He wanted to learn more about [my] practice and get [me] involved in the law school."
So four years ago, Levy got a group of Cooley tech lawyers together to co-teach a course at Cornell Law School called "Emerging Growth Companies and Venture Capital Financing," which, with the distance between New York City and Ithaca, consisted of both in-person and virtual classes. Naturally, when Cornell Tech launched its LLM program, it made sense for Levy to be a part of that as well.
Levy completed his first module at Cornell Tech with a series of lectures on what tech lawyers need to know during the formation of startups — covering everything from funding to co-founder partnerships.
"Everyone has seen The Social Network," Levy said, referencing the film which included Mark Zuckerberg's various legal complications related to the founding of Facebook."If the students had taken a startup formation class, they might have avoided a lawsuit."
Levy's lessons from inside startup life have resonated with students.
"He was incredibly insightful," said Max Paterson, LLM '17. "You can read all about [stock issuance and founders agreements] in a book or check out some blogs online, but Stephane lives and breathes it. And it came across in the lecture. He had great examples from real practice, and he was able to translate what we could expect as a lawyer in this environment."
Developing a New Class of Tech Lawyers
The lawyers who make up Cornell Tech's LLM program come from a wide range of backgrounds. For example, Paterson has practiced IP law in Canada. Others have specialized in art law. But they are all drawn to being at the forefront of the entrepreneurial economy.
"Associates in our practice have their voices heard in the way they just aren't in other practice areas," said Levy. "You could be a fourth or fifth year graduate and you could be advising a CEO or attending board meetings."
And there is a need for more experienced lawyers in this particular field.
"We all know what happened in Wall Street in 2009," said Levy. "Now people are beginning to think that maybe they can do things for themselves, not rely on the paycheck and take destiny into their own hands."
New York has become a base for startup enterprises. The tech talent has moved here, and now law has to catch up.
"[Cornell Tech's LLM] is a great program," Levy said. "It's a nice testament to the progress NYC has made to be a part of the tech ecosystem."
RELATED STORIES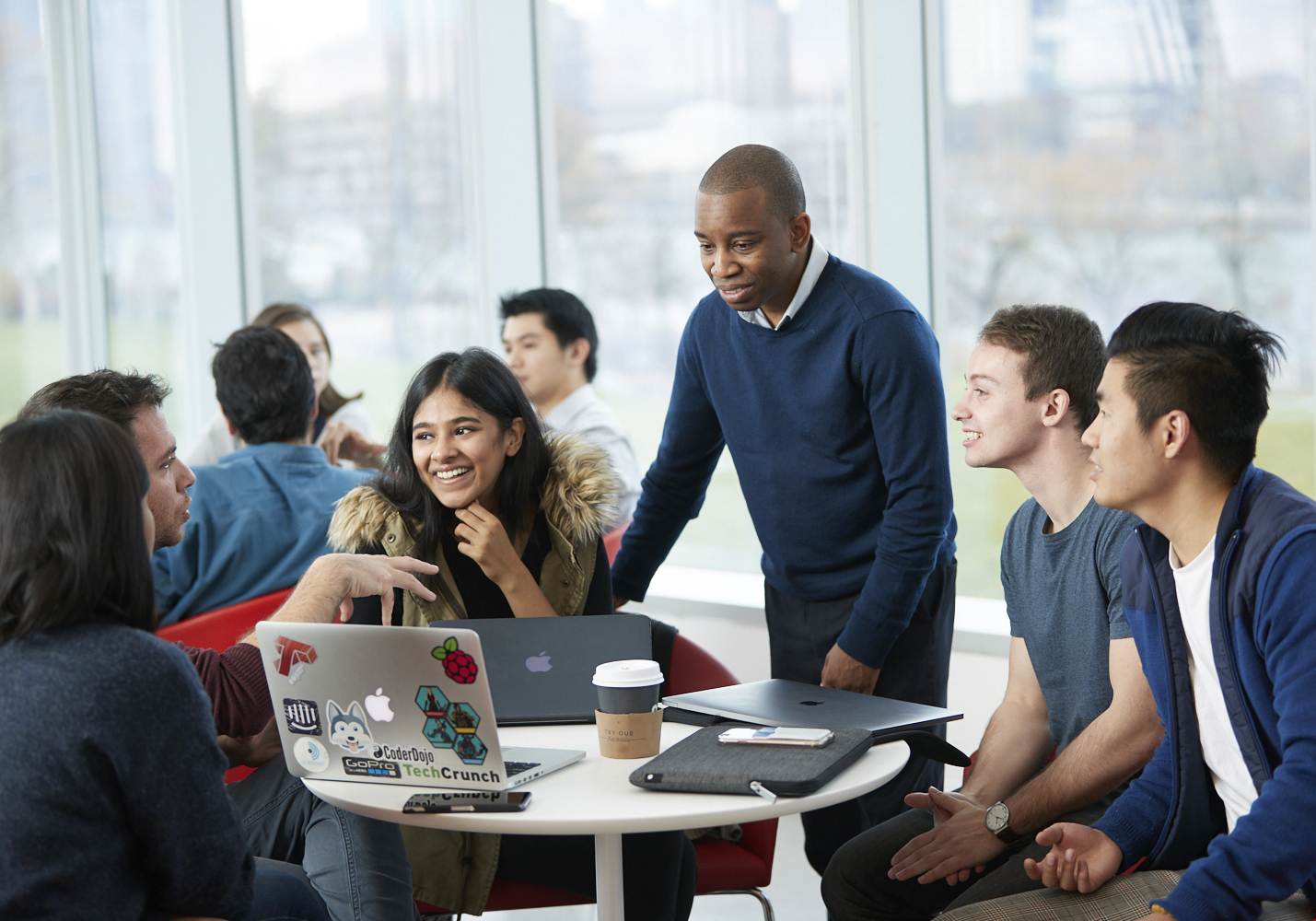 Product Studio teams work with Samsung and Grammerly on building consumer focused …