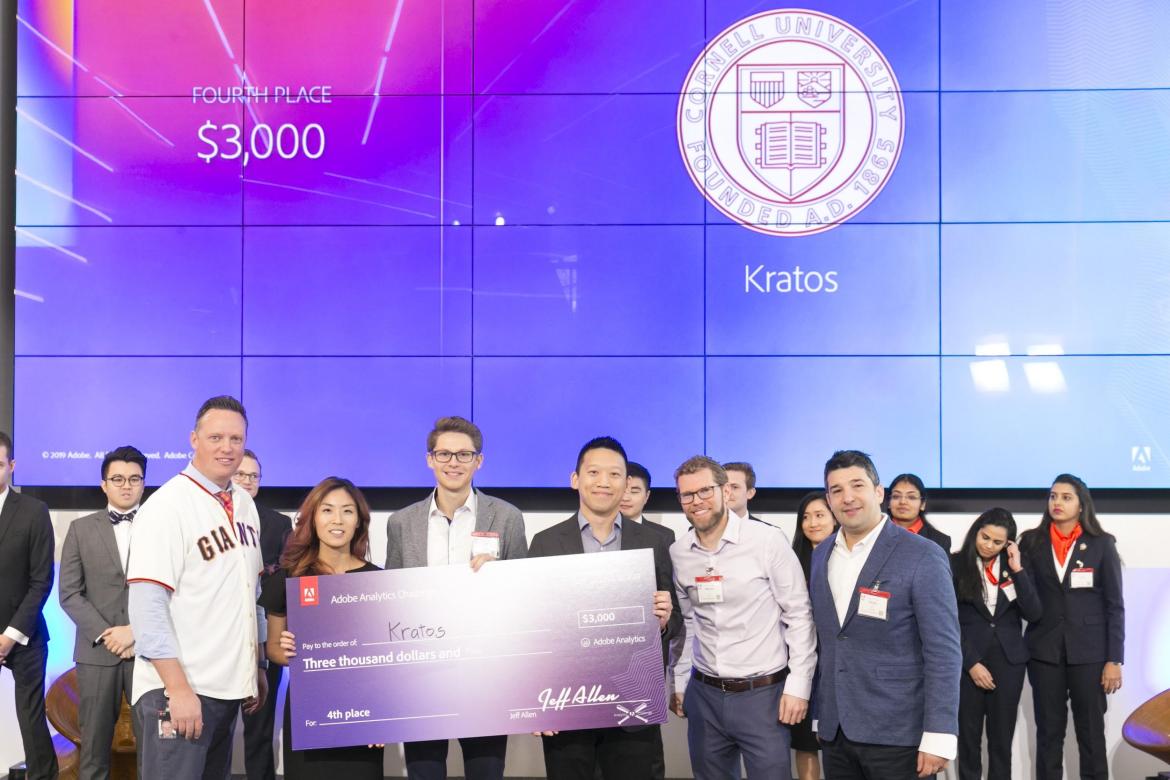 A team of three Johnson Cornell Tech MBA students recently traveled to San Jose, California to compete in the 14th Annual Adobe Analytics Challenge. The Cornell Tech team, comprised of Cassie Dai, Erik Chen, and Fabio Daiber, earned a spot among the finalists and took home the $3,000 fourth place prize for their work.
The Adobe Analytics Challenge is an analytics-focused business case competition where Adobe gives university students the chance to use their analytics products and access real-world data to solve a proposed business problem. Out of the thousands of initial submissions each year, only 15-20 groups get selected to go on to the first-round judging. Of these teams, up to six of them are selected as finalists, when they are then judged by industry experts.
This year's challenge was created by client Major League Baseball (MLB), who asked: How can the MLB bring the excitement of the in-stadium experience to its online platform? The team's solution was Kratos, a digital platform designed for baseball fans. It allows users to connect with friends, family, and strangers while watching games and eating their favorite foods – simulating the "magic" of the in-stadium experience from within the comfort of their own homes.