Cornell Tech, CUNY, and Founding Partner Verizon Announce New Tech Education Initiative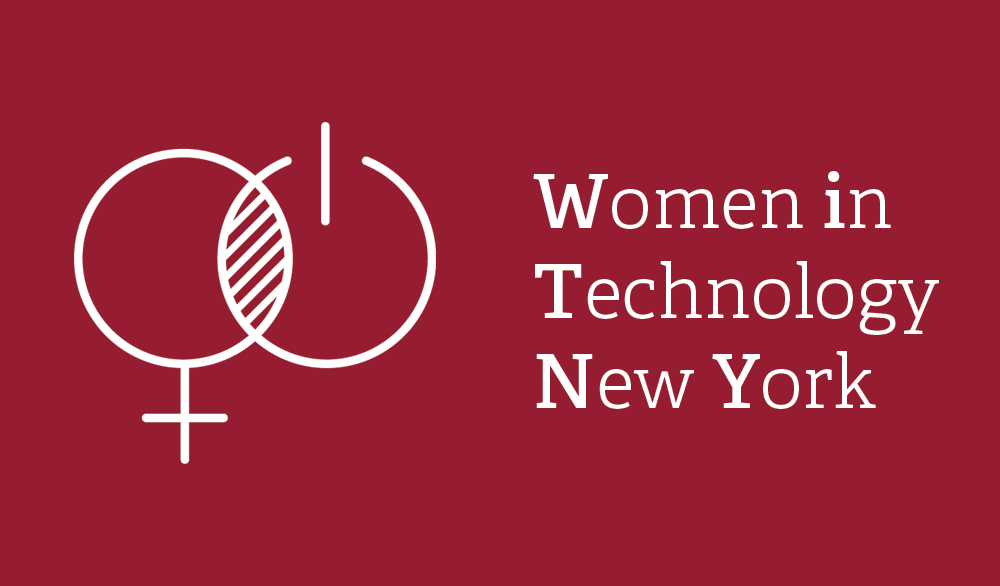 NEW YORK CITY – Cornell Tech, The City University of New York (CUNY), and founding partner Verizon Communications today announced a new tech education initiative targeting young women in the undergraduate and graduate school pipeline that aims to increase the number of women working in technology. While the number of women attending college increases, according to the National Center for Educational Statistics, the percentage of women who graduate with degrees in technology-related disciplines is less than 1%. In fact, as the tech job market booms, the percentage of computer science degrees awarded to women has declined by 19% over the past 30 years. The new Women in Technology and Entrepreneurship in NY (WiTNY) initiative will provide the access, incentives, and support needed for girls and women to succeed in the tech industry. With Verizon as the founding partner, a growing list of companies are supporting the initiative including charter member Accenture as well as the Citi Foundation, IBM, Xerox, JPMorgan Chase, AppNexus and Grand Central Tech.
To expand access to computer science at CUNY – the largest, most diverse public college system in the U.S. where more than 60% of the student population is female – Cornell Tech and CUNY are partnering on the development of programs designed to broaden the participation of women. The first of these, a new introductory computer science course, was recently piloted at CUNY's Macaulay Honors College, with additional leadership in program planning and implementation provided by Queens College, LaGuardia Community College, College of Staten Island, and City Tech. The WiTNY initiative is also offering summer programs in technology product design and entrepreneurism for graduating high school senior girls en route to CUNY, scholarships for CUNY undergraduate women, internships and community support for women committed to pursuing computer science and related technology disciplines. Program partners include the NYC Tech Talent Pipeline and the National Center for Women and Information Technology (NCWIT).
"At Cornell Tech, we are committed to building and diversifying the base of the technology talent in New York City," said Dan Huttenlocher, Dean of Cornell Tech. "Due to lack of access, awareness and encouragement, women are a significant minority when it comes to tech education and employment. The tech industry is losing out on their diverse input and skills. The new Women in Technology and Entrepreneurship program has the potential to mobilize the next generation of female technology pioneers through educational opportunities, internships, and mentorship, and could serve as a model to increase the number of women in tech nationally. "
"We are delighted to be joining Verizon and Cornell Tech in designing the Women in Technology and Entrepreneurship in New York initiative to deliver the tech-ready employees that will keep our knowledge economy growing," said Chancellor James B. Milliken. "CUNY has one of the most talented and diverse student bodies in the country and this initiative is a tremendous opportunity to recruit and retain women who will move up to exciting careers in technology, providing NYC employers with the technology to connect to customers and grow their business."
"Innovation accelerates when there is diversity in the workforce. As a nation, we have an opportunity to better mobilize a critical segment of tomorrow's tech pioneers: women. Verizon is partnering with WiTNY and driving a programmatic approach to addressing this critical workforce issue," said Verizon CEO Lowell McAdam. "Verizon is proud to support this public-private partnership, bringing together a growing list of corporate partners with two powerhouse academic institutions."
"It's not enough to just say that corporations will work hard to recruit a diverse workforce because when it comes to women in tech, the pipeline is both too narrow and leaky," said Judith Spitz, Verizon's Executive in Residence at Cornell Tech, who is leading the initiative. "We can't solve the workforce issue with literally half the team sitting on the bench. We have to be intentional and programmatic in our efforts to incent and encourage undergraduate and graduate women to take advantage of the incredible opportunities that are there for them in the tech industry and the digital economy."
"The technology industry is among the fastest growing and highest paying sectors in New York City today, representing 291,000 jobs and $30 billion in wages annually. But there exists a talent gap: our businesses struggle to fill open positions, and technology jobs remain out of reach for many New Yorkers who lack access to industry-informed technology education," said Kristen Titus, Founding Director of the NYC Tech Talent Pipeline, a tech industry partnership launched by Mayor de Blasio in 2014. "WiTNY is a tremendous example of the kind of collaborations that are necessary to better equip a broader pool of New Yorkers with the 21st century skills needed to pursue rewarding careers in tech."
By 2018, according to the U.S. Department of Labor, the U.S. will be graduating only 52% of the needed Computer Science and IT workforce from our universities. Technology is the only STEM discipline where the participation of women has been declining. This holistic WiTNY program, targeting women across many different education levels, highlights Cornell Tech's mission to launch women on career paths of impact, opportunity, and influence. WiTNY provides women with the access, awareness and encouragement necessary to fully participate in the booming digital economy.
Overview of WiTNY Programs:
CUNY Undergraduates: New Computer Science Curriculum, Scholarships & Community
Cornell Tech's partnership with CUNY, the largest public college system in the country, allows this program to reach and unlock job opportunities for a diverse group of women.
CUNY students with little or no computer science background will have access to an innovative introductory course focused on computer science as a powerful, if not essential, tool for solving the world's problems, giving these young women a strong foundation from which to explore a career in digital technology. The course covers computing concepts, software development basics and the world of computational thinking. The vision is that variations of this course will be offered to all CUNY students; thereby exposing thousands of women each year to a foundation that will launch their education in a digital information discipline. The course was piloted at CUNY's Macaulay Honors College in the January Winter Session 2016 – focusing on computer science as a tool for solving the problems you are passionate about and taking an experiential learning approach – and will be adapted by additional CUNY colleges in the 2016-2017 academic year.
CUNY students will be supported in their computer science studies through financial scholarships, prestigious internships with partner organizations, and exposure to industry leaders through a new speaker series and community development activities.
High School Pipeline
WiTNY will offer female high school graduates starting at CUNY a free summer program to develop and support their interests in potential technology careers. Modeled after Cornell Tech's innovative curriculum, the program is designed to give participants a basic understanding of product design, software development and entrepreneurism, regardless of their intended major area of study. Recognizing that many students need to work during the summer, participants will receive a monetary stipend during the program.
Cornell Tech Graduate Students & Alumni
WiTNY will award fellowships to select students working towards a masters degree or Ph.D. in computer science and related technology disciplines at Cornell Tech.
Cornell Tech is also developing innovative programming for its students on issues relevant to women in technology that the entire Cornell Tech and WiTNY community can participate in. This includes workshops on issues facing women in tech and entrepreneurship, a speaker series with industry luminaries and influencers, access to a network of female colleagues and executives, and the chance to volunteer with high school and undergraduate women.
Cornell Tech
Cornell Tech develops pioneering leaders and technologies for the digital age. Cornell Tech brings together faculty, business leaders, tech entrepreneurs, and students in a catalytic environment to produce visionary results grounded in significant needs that will reinvent the way we live in the digital age. Cornell Tech's temporary campus has been up and running at Google's Chelsea building since 2012, with a growing world-class faculty, and over 100 masters and Ph.D. students who collaborate extensively with tech-oriented companies and organizations and pursue their own start-ups. Construction is underway on Cornell Tech's campus on Roosevelt Island, with a first phase due to open in 2017. When fully completed, the campus will include 2 million square feet of state-of- the-art buildings, over 2 acres of open space, and will be home to more than 2,000 graduate students and hundreds of faculty and staff.
The City University of New York
The City University of New York is the nation's leading urban public university. Founded in New York City in 1847, the University comprises 24 institutions: 11 senior colleges, seven community colleges, the William E. Macaulay Honors College at CUNY, the CUNY Graduate School and University Center, the CUNY Graduate School of Journalism, the CUNY School of Law, the CUNY School of Professional Studies and the CUNY School of Public Health. The University serves more than 275,000 degree-credit students and 218,083 adult, continuing and professional education students. College Now, the University's academic enrichment program, is offered at CUNY campuses and more than 300 high schools throughout the five boroughs of New York City. The University offers online baccalaureate and master's degrees through the School of Professional Studies and an individualized baccalaureate through the CUNY Baccalaureate Degree.
Verizon Communications Inc.
Verizon Communications Inc. (NYSE, Nasdaq: VZ) employs a diverse workforce of 177,700 and generated nearly $132 billion in 2015 revenues. Verizon operates America's most reliable wireless network, with more than 112 million retail connections nationwide. Headquartered in New York, the company also provides communications and entertainment services over America's most advanced fiber-optic network, and delivers integrated business solutions to customers worldwide.
####
VERIZON'S ONLINE NEWS CENTER: Verizon news releases, executive speeches and biographies, media contacts and other information are available at Verizon's online News Center at www.verizon.com/news/. News releases are also available through an RSS feed. To subscribe, visit www.verizon.com/about/rss-feeds/.