Cornell Tech Celebrates 10th Anniversary of Winning NYC Competition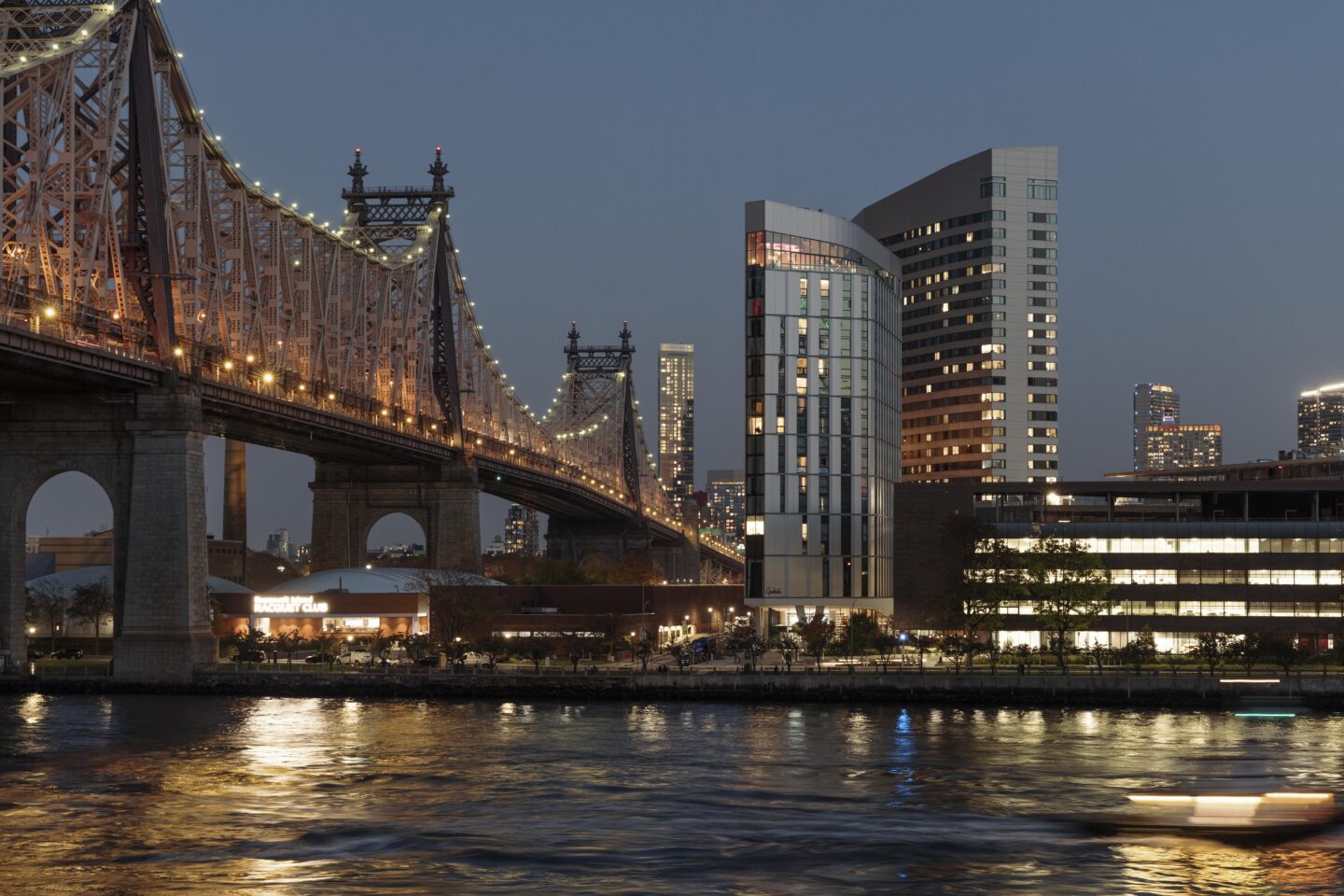 "Over the past decade, Cornell Tech has become a leading model for how to bridge the gap between academia and industry, a highly sustainable and open campus, and a strong community partner on Roosevelt Island," said Cornell Tech Dean Greg Morrisett. "Cornell Tech's impact over the last 10 years has exceeded our initial mandate, churning out valuable startups and groundbreaking research, and providing technical education to a diverse array of students, from PhD and master's level to K-12."
As a campus specifically built for the digital age, Cornell Tech has demonstrated the viability of its founding vision by bringing together academia and industry to elevate pioneering leaders and transformational new research, products, companies and social ventures. Since inception, the institution has graduated 1,200 highly skilled tech alumni, launched more than 80 startups and raised nearly $1 billion in funding—and in the process has helped make New York City's startup ecosystem the second most valuable in the world. Roughly 90  percent of its start-ups have remained in New York to continue to build and grow, hiring nearly 400 employees and raising more than $150 million for their companies.
Cornell Tech's reach also extends far beyond the limits of its physical campus. Its Break Through Tech initiative has helped City University of New York (CUNY) nearly double the number of women pursuing computer science, and expanded to Chicago, Miami and Washington D.C. The K-12 program has educated dozens of teachers on how to teach tech and infuse it into a school's curriculum, reaching thousands of kids from underserved regions throughout the city.
Cornell Tech's academic model is unique to both New York City and academia at large in tackling some of today's most pervasive issues both in the urban and tech realms. For example, the Runway Startup Postdoc Program at the Jacobs Technion-Cornell Institute ushers recent PhD graduates in digital technology fields through a paradigm shift — from an academic mindset to an entrepreneurial outlook. At the Jacobs Institute — which is part business school, part research institution, and part startup incubator — postdocs receive financial support and are mentored by faculty, industry leaders and entrepreneurs. Today, Cornell Tech has become one of the most active startup incubators in the world.
All of this innovative work is happening on a 12-acre campus on Roosevelt Island that recently completed its first phase of construction and features some of the most environmentally friendly and energy-efficient buildings in the world. Cornell assembled a team of award-winning architects to design a highly sustainable and open campus that facilitates the interaction between academia and industry that's central to Cornell Tech's mission.
The first phase included:
The Emma and Georgina Bloomberg Center, the first academic building
The Tata Innovation Center, housing a mix of cutting-edge companies working alongside Cornell Tech researchers and entrepreneurs
The House, a residence for faculty, staff and students – and the world's first residential passive house high-rise;
the Verizon Executive Education Center, which holds academic gatherings and industry conferences;
and the Graduate Roosevelt Island hotel, which includes a restaurant and rooftop bar
The Cornell Tech campus officially opened to students in September 2017, and, when fully completed, will be home to more than 2,000 graduate students and hundreds of faculty and staff.
About Cornell Tech
Cornell Tech is Cornell University's groundbreaking campus for technology research and education on Roosevelt Island in New York City. Our faculty, students and industry partners work together in an ultra-collaborative environment, pushing inquiry further and developing meaningful technologies for a digital society. Founded in partnership with the Technion-Israel Institute of Technology and the City of New York, Cornell Tech achieves global reach and local impact, extending Cornell University's long history of leading innovation in computer science and engineering.