4 Innovations That Will Change the Landscape of Urban Infrastructure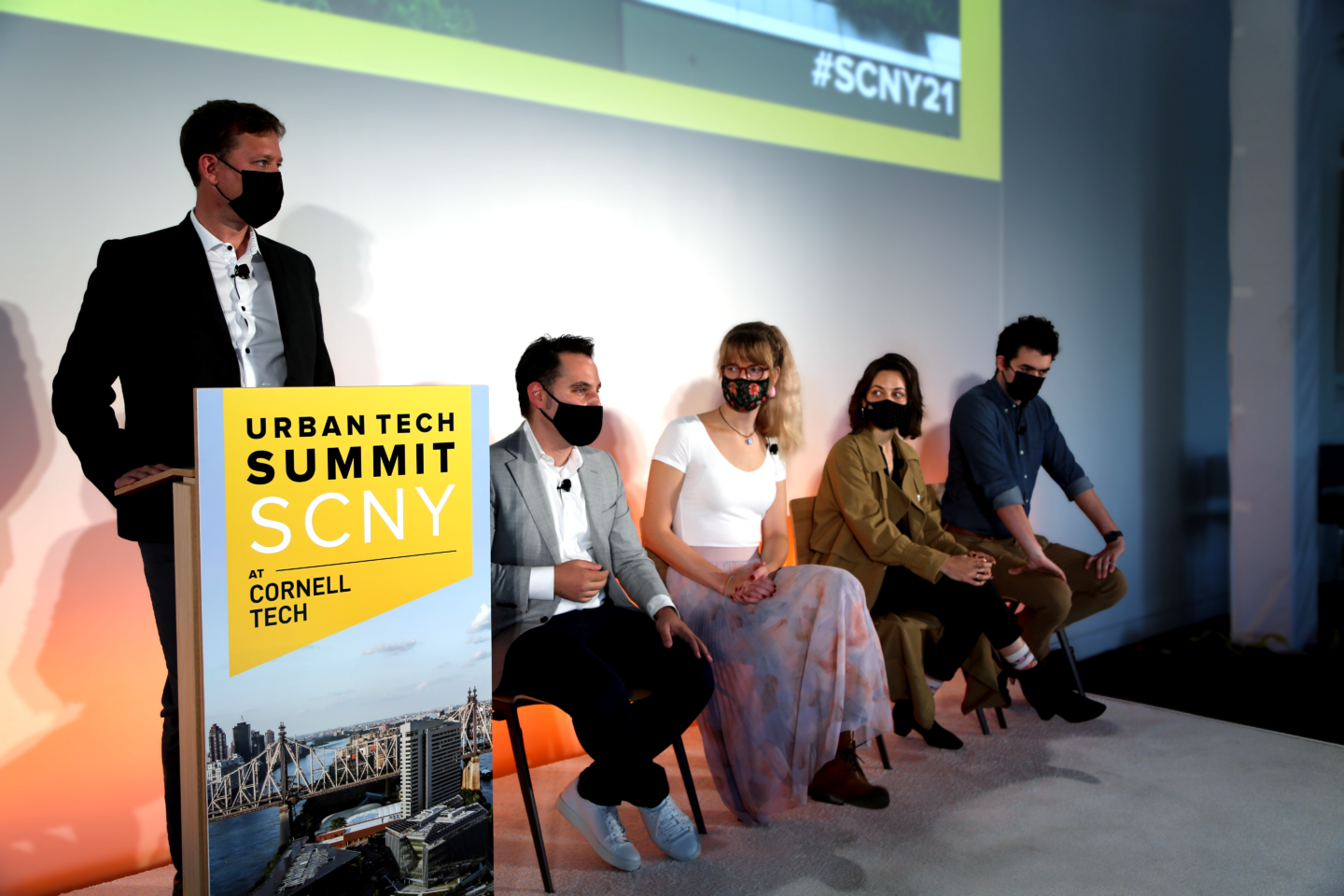 As technology evolves, so too does our ability to manage and maintain issues both old and new. From carbon emissions to COVID-19, urban development to clean energy, and many problems in-between, technologists have the ability and the opportunity to step up, innovate, and effect real positive change.
Featured at the Smart Cities New York (SCNY) Urban Tech Summit at Cornell Tech were four innovations that, if fully implemented, aim to have significant impacts on urban infrastructure, climate change, and public health.
Voltpost
With climate change becoming an increasingly pressing issue, experts agree that we need to rapidly accelerate the reduction of car emissions and the transition to electric vehicles (EVs). However, one of the biggest hurdles for this change — especially in urban areas — is the availability of and accessibility to charging stations, according to Voltpost Founder and CEO Jeff Prosserman. Many areas are either scarce in stations or have them behind parking garage paywalls, lessening the appeal of EVs to potential buyers.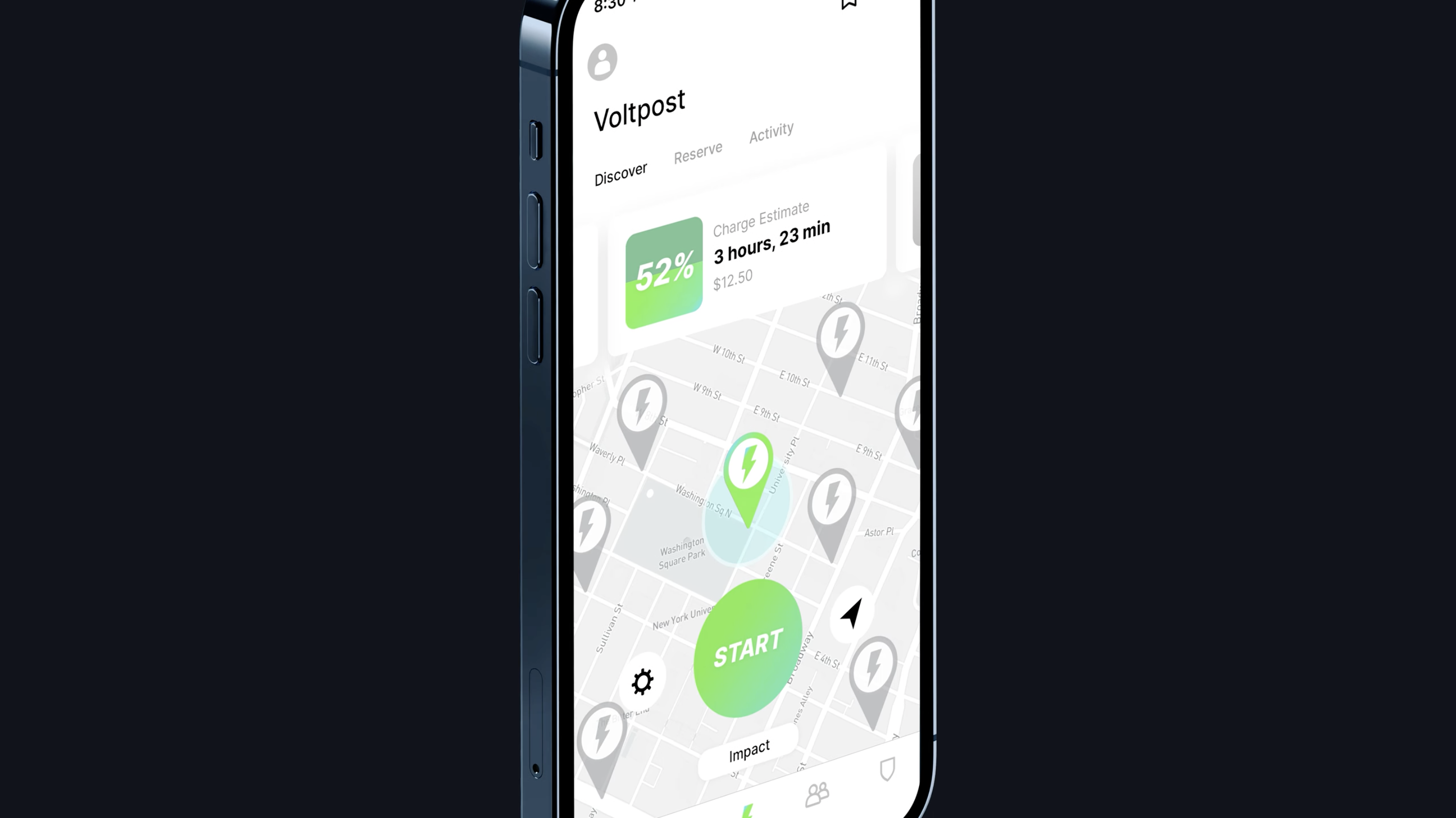 Voltpost's goal is to be a scalable solution to this problem, turning existing lamp posts into curbside EV charging stations and eliminating the need to increase already-cluttered city streets. Additionally, Voltpost has developed an app that includes a map showing all nearby charging stations, as well as booking, payment, and impact features. Aiming to reduce greenhouse gasses and help underserved communities gain access to EVs, Voltpost's pilot program will be deploying next summer.
Sidewalk Widths NYC
Anyone who has spent time in New York City can easily notice that the widths of sidewalks vary wildly from one street to the next. While this may not have been a forefront issue in the past, the pandemic has made it clear that some busy city sidewalks are simply too narrow to effectively practice social distancing. Small walkways are no longer just an annoyance — they're a health risk.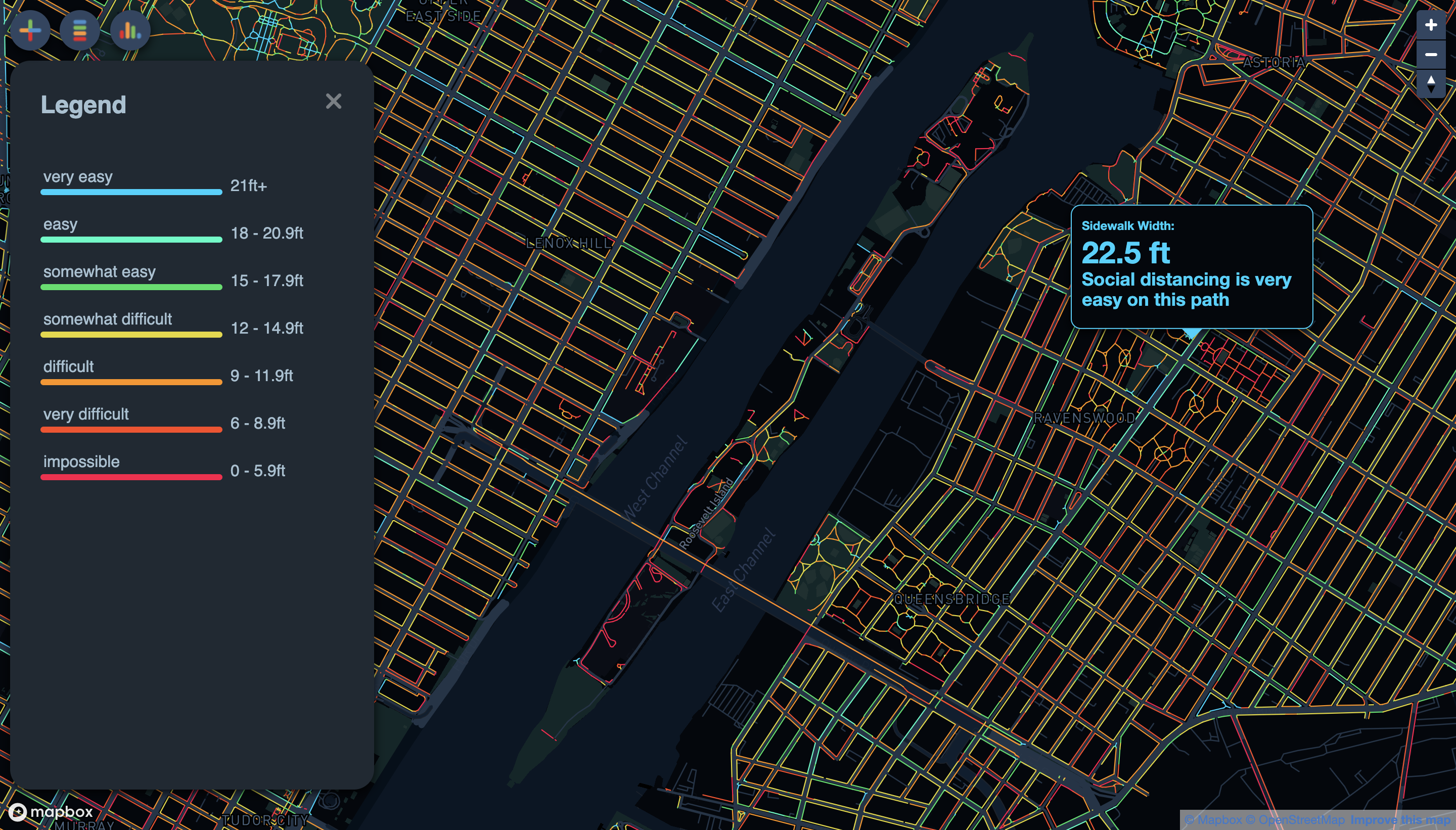 With no dataset containing the information needed to combat this risk on NYC Open Data, Meli Harvey saw an opportunity for impact and created the first algorithm to track pedestrian congestion and high-risk transmission areas on NYC streets. Posted on GitHub as an open-source project, Sidewalk Widths NYC's significance has spread worldwide, making waves in open street and policy advocacy groups and being replicated in cities across the globe.
inCitu
Urban areas are a constantly changing landscape, with building projects seemingly always popping up left and right. Despite the amount of work, however, city planning has become a cumbersome and outdated field. It takes a lot of time and money to develop in urban areas, and citizens rarely feel as though they have input on what is being developed.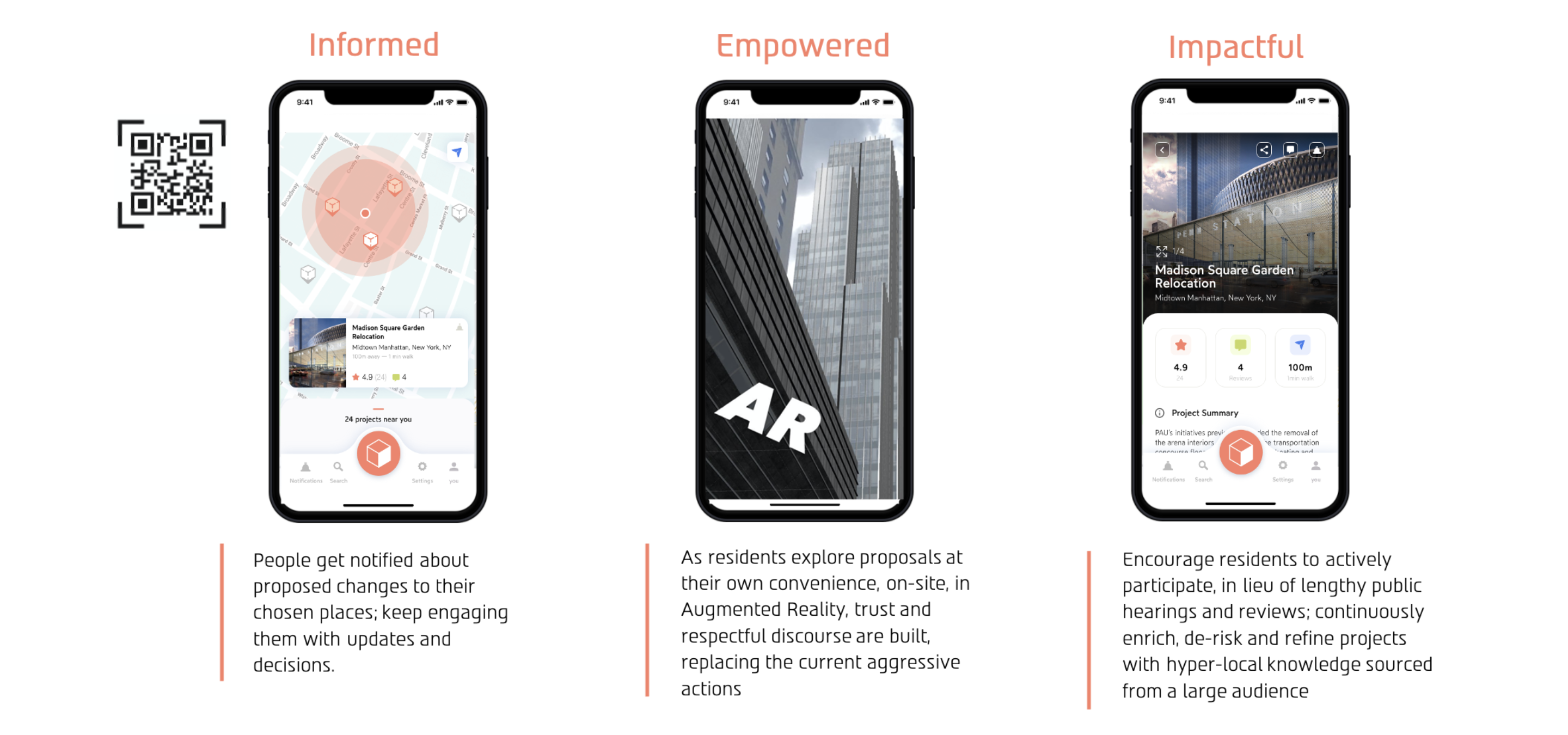 InCitu is an AR-powered app that aims to democratize urban development through immersive experiences. With a simple tap on their smartphones, locals can see what building projects would look like once complete — then raise their voice about the projects through the app. This crowdsourced gathering of sentiment not only increases and diversifies feedback participation but saves developers time and money as well, according to Founder and CEO Dana Chermesh-Reshef, who cited an estimated savings of $720K and 15 months of time on projects that utilized the app.
Friends of Columbia Solar
According to the 2019 Climate Leadership and Community Protection Act (Climate Act), New York State must "reduce economy-wide greenhouse gas emissions 40 percent by 2030 and no less than 85 percent by 2050 from 1990 levels." Will it be possible to decarbonize NYS in just 30 years? Yes, says Juan-Pablo Velez, a climate activist with Friends of Columbia Solar.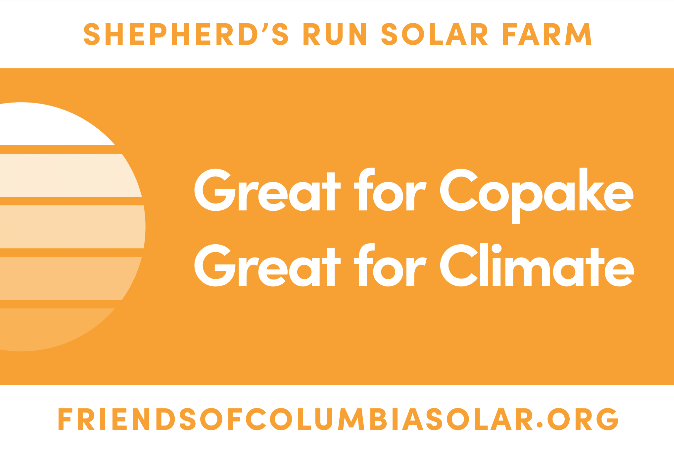 The problem, he says, is that we tend to overcomplicate climate solutions. Project Drawdown, for example, offers over 80 solutions — where too many things need to go right in order for them to be accomplished. Velez believes that focusing on one achievable goal at a time is the most actionable way forward, and clean electrification is the first thing we can tackle. While solving this comes with its own set of issues, Velez says that through implementing wind and solar farms in clever ways, moving away from nuclear power, and electrifying all that we can, it is achievable.
The SCNY Urban Tech Summit was hosted in partnership with CIV:LAB and the Urban Tech Hub of the Jacobs Technion-Cornell Institute at Cornell Tech.
RELATED STORIES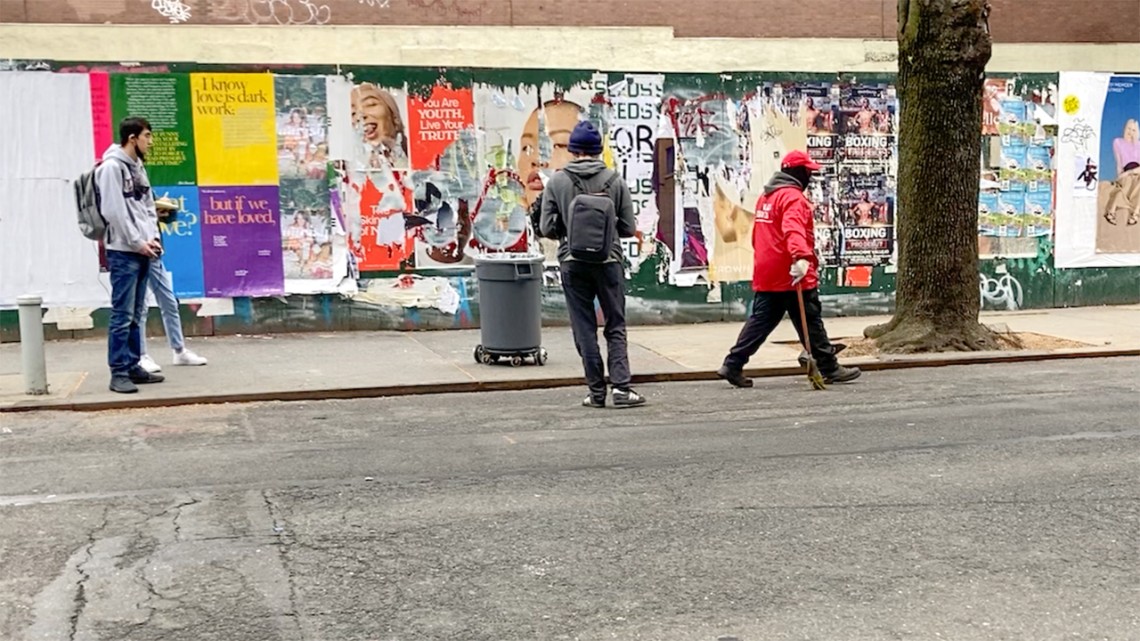 By Patricia Waldron, Cornell Ann S. Bowers College of Computing and Information …