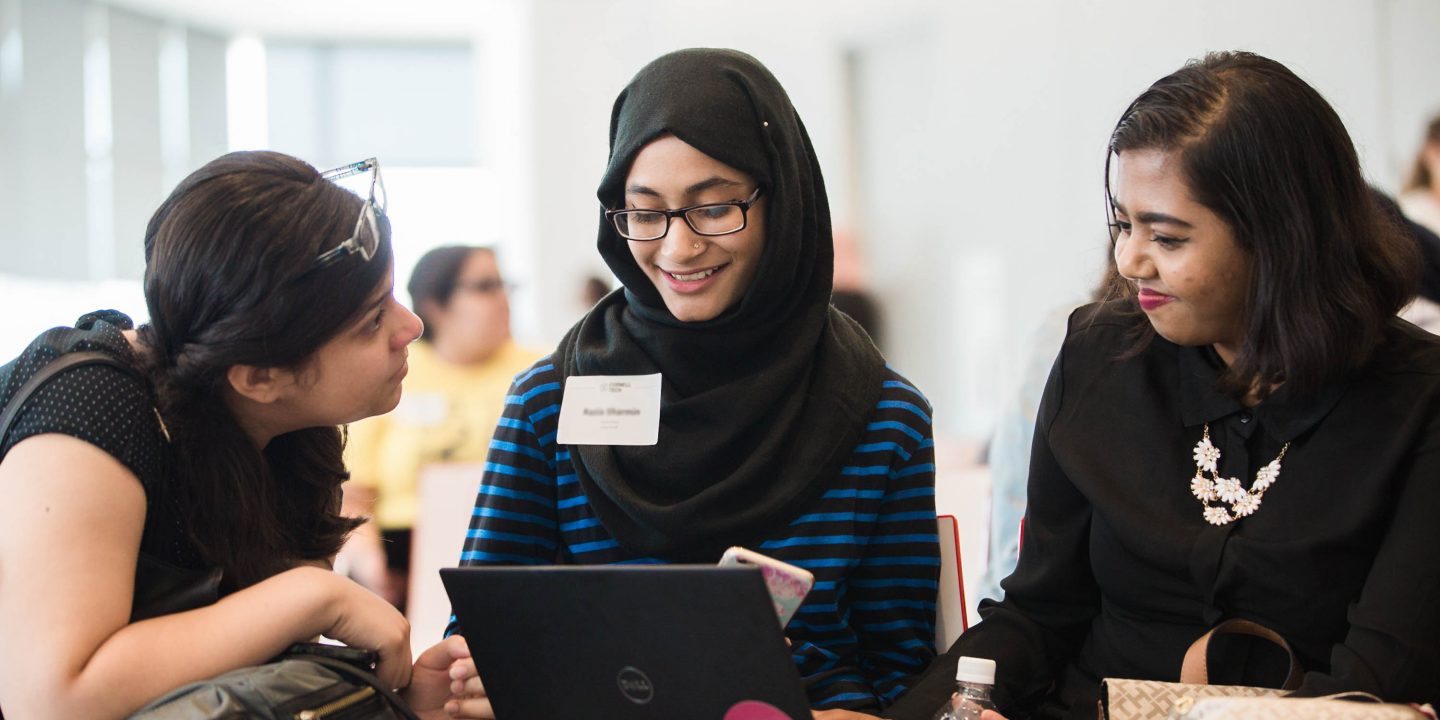 Learn from the best
Are you a second-year college woman or nonbinary student who's interested in exploring what's next in tech?
Our program is built for you. We offer practical training, real-world projects, and personalized coaching. First, you'll get access to asynchronous, skills-based courses, which you can take over the summer. Then you'll be invited to join in weekly, hands-on lab sessions at the Cornell Tech campus. And, every step of the way, you'll have a mentor who can answer questions and help you prepare for internship and job interviews. Participating in this program is a great way to learn industry-relevant skills in AI and Machine Learning, meet other people with similar interests, and position yourself to be a leader at the forefront of the digital age.
Here's how it works:
ONLINE
Asynchronous courses over the summer give you the skills you need to work in AI, data science, and machine learning.
ON CAMPUS
Team projects in the Cornell Tech studio help you build a portfolio of projects that show employers what you can do.
FREE
This program is offered at no cost and all accepted students will receive a $2,000 award for their participation.
Artificial intelligence and machine learning are already changing our world. It's up to us to make sure that change is for the better."
Help train tomorrow's engineers
We're actively looking for corporate, public-sector, and nonprofit partners to provide our students with real-world challenges that they can work on in our Studio. If you have a business challenge that can be solved with AI that you'd like fresh ideas on, we'd love to hear about it. We're committed to building a better, safer, and more inclusive future of tech, and we believe that starts by having more women coders on the frontlines. We'd love your support in making that happen.
Sponsor
Strategic Partners