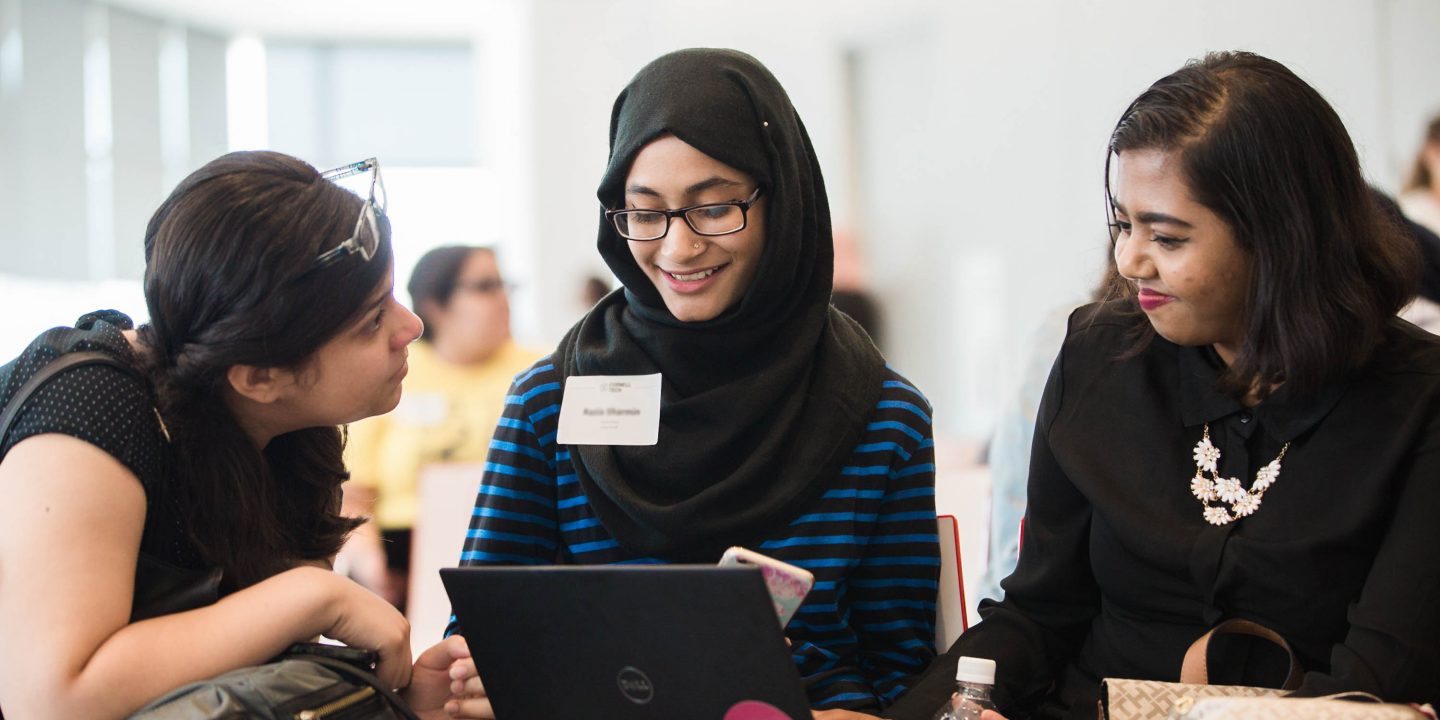 Learn from the best
Are you a second-year college woman or nonbinary student who's interested in exploring what's next in tech?
Our program is built for you. Developed by industry and academic leaders, you will master the skills necessary to become a successful ML engineer. Complete our ML Engineering curriculum over the summer and complete industry challenge projects hosted by leading companies during the academic year. Along the way, you will learn practical, industry-relevant skills that will help qualify you for entry-level jobs in the field, including building data analysis pipelines, and utilizing common ML and AI tools and libraries to train and validate ML models. At the same time, you will receive career coaching, mentorship, and summer internship placement support, all aimed at helping you successfully launch your career in ML and AI.
Here's how it works:
ONLINE
Asynchronous coursework and teamwork will give you the skills that you need to build a portfolio of projects that show employers what you can do.
ON CAMPUS
In-person labs and events will help you apply learnings, complete project sprints, and build community.
FREE
This program is offered at no cost and all accepted students who successfully complete the coursework will receive a $2,000 award.
Artificial intelligence and machine learning are already changing our world. It's up to us to make sure that change is for the better."
Help train tomorrow's engineers
We're actively looking for corporate, public-sector, and nonprofit partners to provide our students with real-world challenges that they can work on in our Studio. If you have a business challenge that can be solved with AI that you'd like fresh ideas on, we'd love to hear about it. We're committed to building a better, safer, and more inclusive future of tech, and we believe that starts by having more women coders on the frontlines. We'd love your support in making that happen.
Sponsors
Break Through Tech's AI Program is funded by Melinda French Gates' company Pivotal Ventures, Ken Griffin, Citadel and Citadel Securities, the Hopper-Dean Foundation and New Venture Fund.
Strategic Partners