Startup 'Triggers' Stock Trades on Events
by Rachel Mayer, MEng CS '15, Zafrir Schop, MEng '15, Adrian Soghoian, MEng CS '15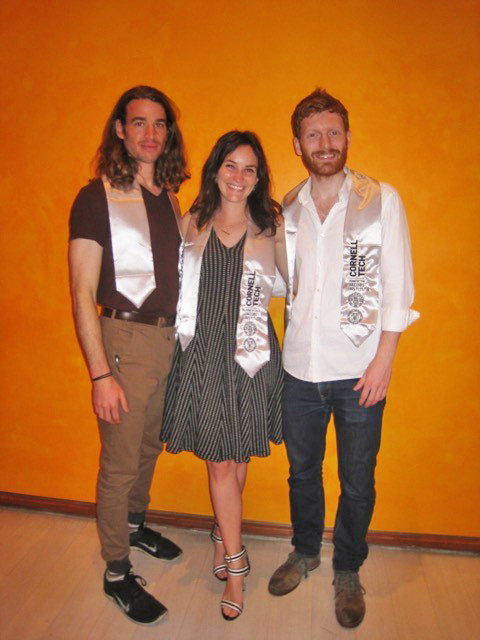 What is Trigger?
Trigger is a trading platform where we watch the stock market for you. We make it easy to execute and share your advanced investment ideas. Trigger reduces every complex order to an IF THIS, THEN THAT statement. For example, if oil goes below $40, then buy 10 shares of Exxon. We believe in creating a community of investors. Share your Triggers with your friends and get inspired. Ideas, sharing and execution all in one place.
What was the inspiration behind Trigger? Why start Trigger now?
The inspiration behind Trigger was to bridge the gap between the tools and technology of Wall Street to empower consumers to better invest and manage their own money. We want to start this company now because we want to make sophisticated investing accessible to everyone. We are taking advantage of three trends: lower cost of trading technology, millennials' growing wealth and a flourishing social trading environment.
What element of Startup Studio was most helpful to Trigger's progress?
David Tisch and Greg Pass' continued focus on being product/narrative complete to help build our product and convey our pitch to an audience was key. The sprints also proved to be a tremendous boost to our product and materials as well as the continuous feedback from the entrepreneurship team.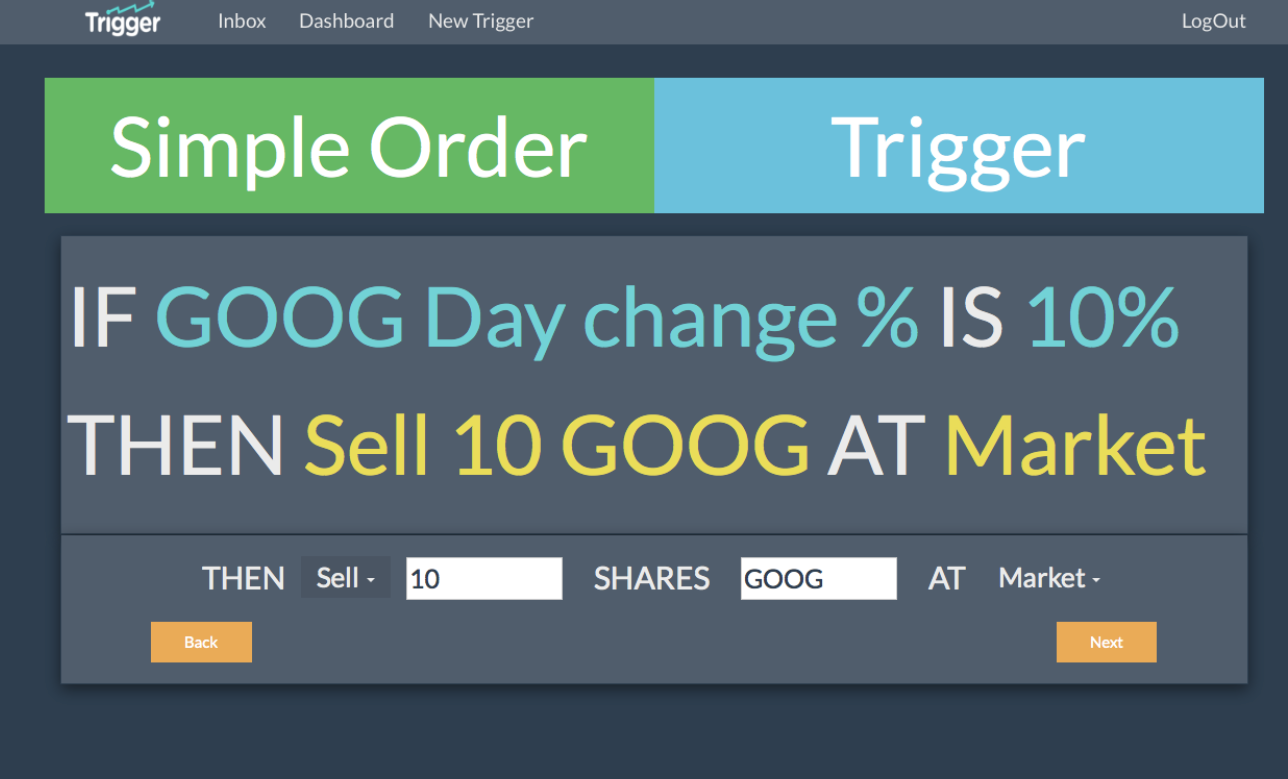 What do you hope to accomplish over the next few months?
We hope to release our beta by the end of the summer. We plan to integrate with eTrade and TDAmeritrade to provide Trigger support to existing customers, as well as mobile alerts to those who want to use the service but don't have an available brokerage account.